The Dog Days of Summer have never been so good. Dock slips are full and the Lake's Newest Pool Bar is open where the main channel meets the Grand Glaize.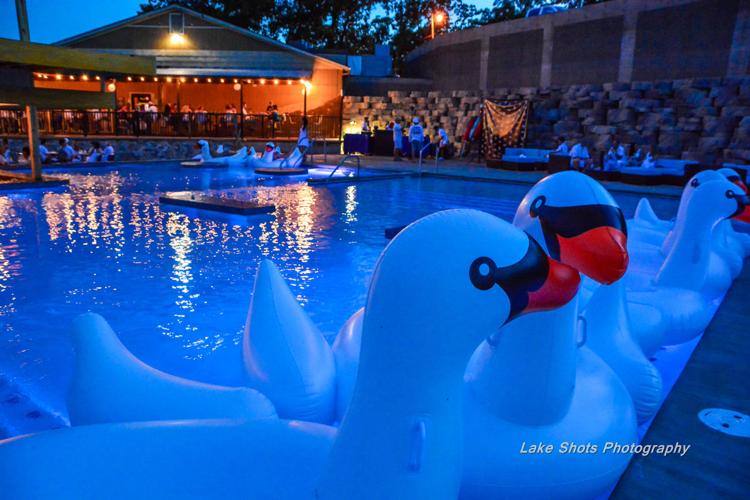 Dog Days from inception has drawn the boating masses to the 19MM with Live Music and Events like Canine Cannonball, Aquapalooza, In-Water Boat Show, Homegrown Festival and as the last stop of the Support The Troops Poker Run.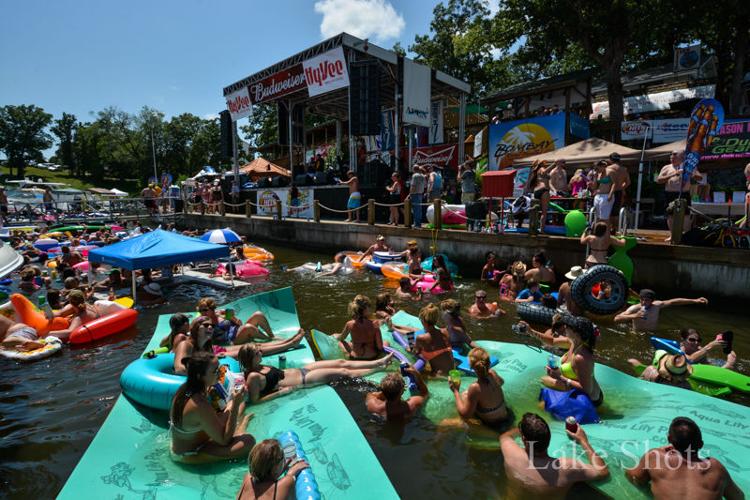 The venue now serves up two main bars and a poolside bar. Upstairs, the main bar offers a cool air-conditioned break from hot days. The Dog Pound Bar opens to a fantastic view of the main channel and Glaize Arm. Both bars feature open-air patio seating with fine views of the Lake and brand new pool.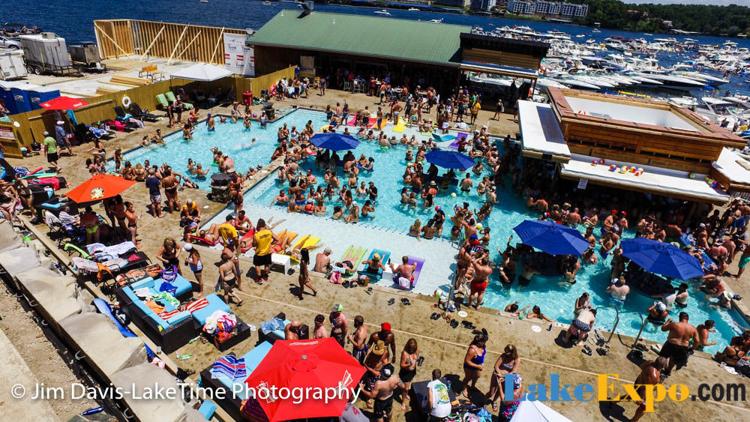 But as all successful restaurateurs know, the core of the business always comes back to food and drink. 
Chef Kevin McCowan has shaped the menu for the past four years. Today's Dog Days' favorites: Hickory Smoked Wings, buckets of crab legs, great burgers, and the pulled pork Pickled Pig. 
Complementing those selections are creations based on Chef McCowan's travel experience, especially time spent in the Caymans – where an international staff cooked for each other. From those meals, McCowan enriched his knowledge of spices and flavors.
Originally hailing from Lake of the Ozarks, McCowan returned to the place he first fell in love with cooking as a career. 
At Dog Days, his staff adapted the concept of sharing new ideas, creating the 2017 Signature Dish.
Avocado Relleno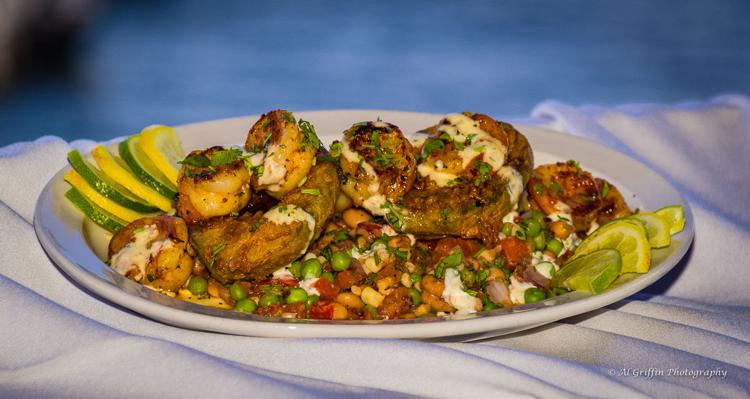 Americans have learned the difference between healthy and unhealthy fats. They are now more discerning and know that avocado is one of those healthy foods. A single avocado brings protein, vitamins, and fiber to the table.
Dog Days has made it a star on the Starter menu in a fusion of Cajun, Mexican, and seafood flavors for the Avocado Relleno. It can be ordered with or without frying the avocado, but the fried version is amazingly light and delicious.
The "nest" for that vegetable and shrimp appetizer that would make a fine entrée, too, is Texas caviar, made with onion, red pepper, tomato, shoe peg corn, green peas, black-eyed peas, and fresh chopped cilantro. By itself, that base brings fresh-from-the-garden flavors as well as hearty, satisfying goodness. It's a confetti of color and taste.
Resting on that "nest" of vegetables is a whole avocado wrapped in a light, crisp breading. Sautéed, plump shrimp perch atop the avocado and provide a full rich bite of tender avocado and savory shrimp.
Overall and throughout the ingredients is a luscious Roasted Tomato Jalapeno Cream that sparkles with the gifts that citrus brings to seafood and with a delicate spiced kick. Every bite from shrimp on top to Texas caviar below is rich with this creamy sauce.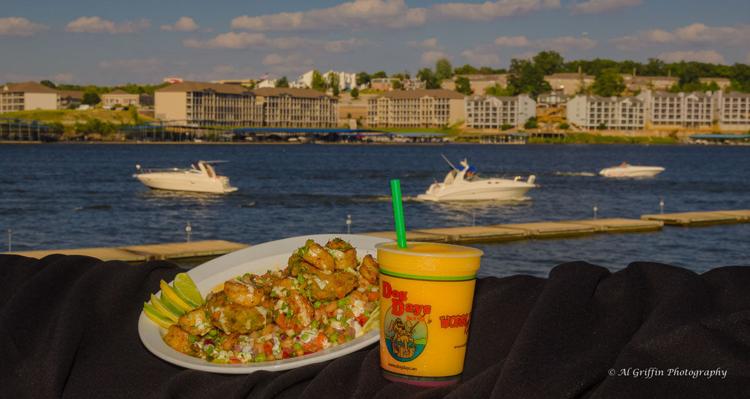 We got the recipe! Click here to try your hand at the Avocado Relleno.
Chef McCowan strives to introduce nutritional, healthy options on the menu. American tastes have shifted toward them. Monthly menu inserts often include such options. In May and through mid-June, Bowl Appétit was the theme with more bowls similar to those on the menu under the "Beach Bowls" heading.  The Korean Beef Bowl and the Thai Chicken Bowl prove the international flair that Dog Days brings to Lake foods.
International is also an apt description for Dog Days' frozen Signature Drink for 2017.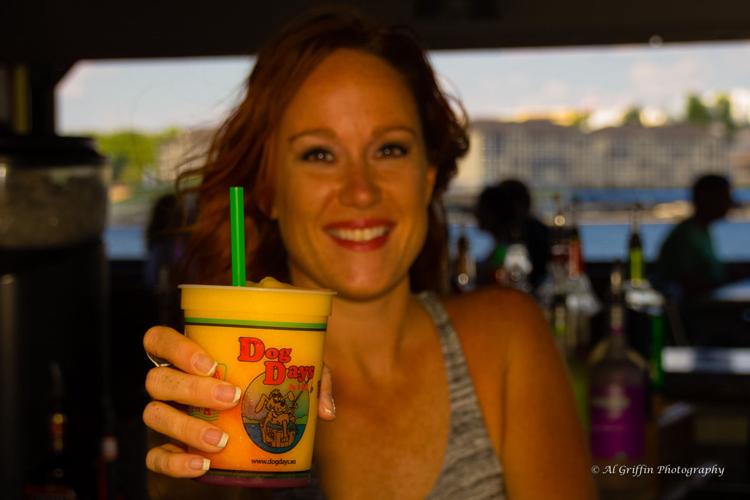 Dog Days' Signature Drink: Jamaican Punch
Bringing together a Lake favorite--rum--and summery fruit--mango--the Jamaican Punch is a delicious choice matching the fun and food at Dog Days. Made by Jessica "JR" Henggeler, with light rum, mango purée, piña colada mix, grenadine, and ice, a Jamaican Punch is frothy and light, refreshing and cool. Like a milkshake from childhood, the drink delights.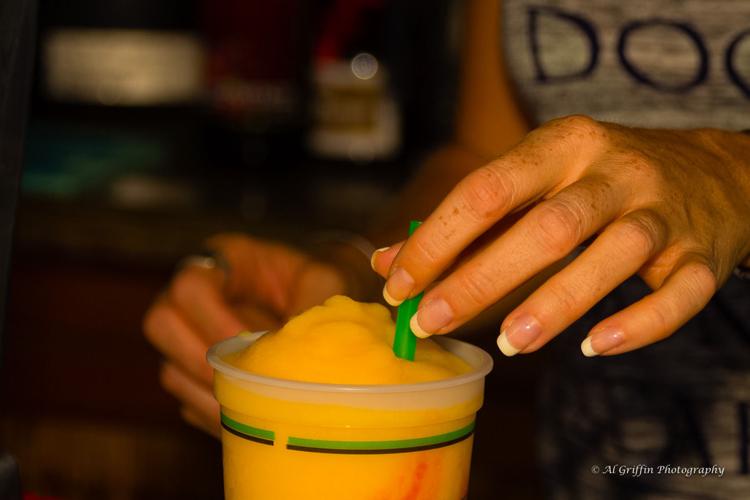 Want to make it? Click here for the Jamaican Punch recipe!