White sand beaches and an enclosed pool for wading and splashing make Franky and Louie's a place to play: a place for boaters—families of all ages—to enjoy great fun, food, and drinks. Owner and manager Ryan Sinclair says Franky and Louie's brings "Key West to the Midwest," with Key-West inspired fresh flavors, palapas, and colors from the Caribbean.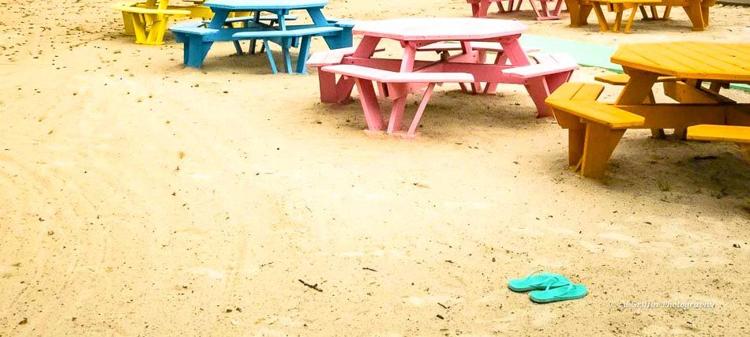 As a young man, Sinclair found work at Franky and Louie's Beachfront Bar and Grill—on the 10 Mile Marker of Lake of the Ozarks—as a busser. Through the years since then, he's worked every job a lakefront restaurant and bar has. In 2016, he became the owner and onsite manager for the place where he first learned about work and waterfront fun.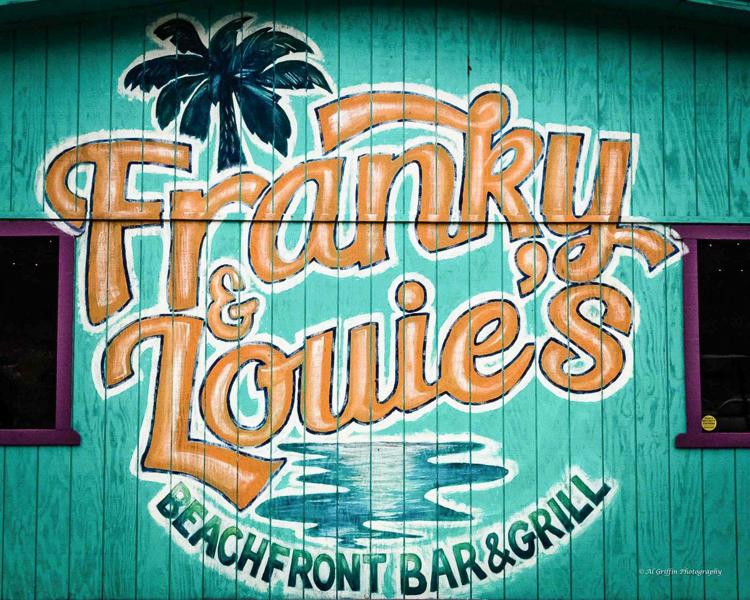 Sinclair and partners have embellished Franky and Louie's with boat slips, a gas dock, and boat rentals for tritoons and waverunners. The infrastructure for these features has created an enclosed, imported-white-sand beach with an approximate depth of 2-1/2 feet--perfect for small children, or adults who want to wade and splash while sipping on Franky and Louie's Signature Drink, the Passion Fruit Mojito. A sand volleyball court, giant Jenga game, and cornhole boards add to the fun and enhance the family-friendly vibe.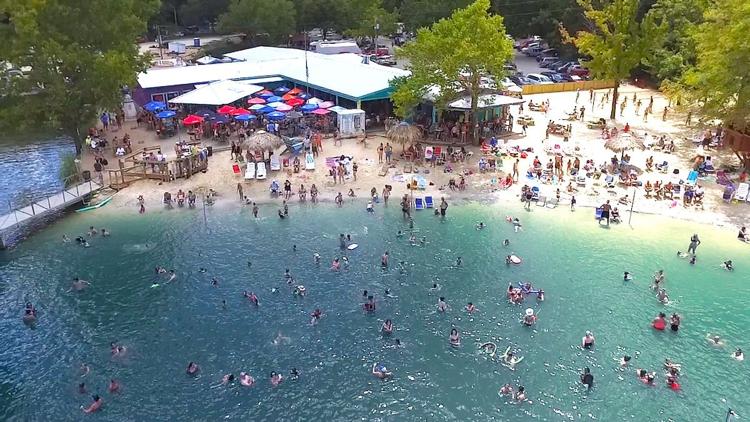 Franky and Louie's is a one-stop destination for a complete weekend or even longer stays. By land, the waterfront destination is located at 1028 Deer Valley Road, in Sunrise Beach. Nearby Deer Valley Park provides campsites, and if those are fully rented, there are cabins and a bunkhouse too.
In January 2018, Franky and Louie's added Chef Chris "Red" Messinio to the team. With 14 years' experience at Lake of the Ozarks, Messinio's culinary talents have proven their staying-power. Franky and Louie's Signature Dishes, Stickless Kabobs and Key West Cobb Salad are further proof.
Signature Dishes from Franky & Louie's: Key West Cobb Salad and Stickless Kabobs (Check out the deliciousness)
Franky and Louie's still offers customer favorites: wings and onion rings, fish sandwiches and burgers, pizza and salads. For the 2018 season, however, lighter, fresher fare is on the menu.
The Key West Cobb Salad
Black beans and spring greens provide a foundation for finely diced mango, diced tomatoes, and mandarin oranges. Lightly seared Ahi Tuna slices rest atop this sweet and savory base, adding robust color and flavor with every bite. Slivers of toasted coconut and a vegetable rose make the dish as beautiful as it tastes. The restaurant's signature salad dressing, house-made Pineapple Vinaigrette, can be added for even more tropical flavor.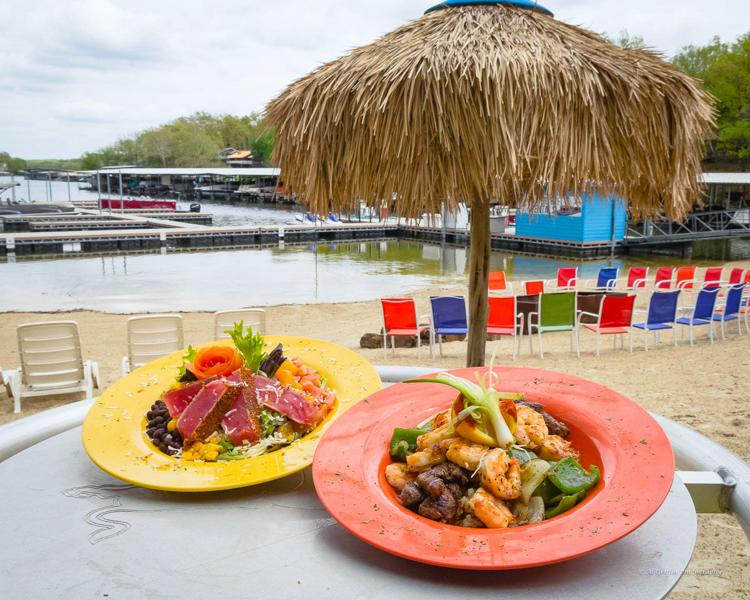 Franky & Louie's Stickless Kabobs also carry tropical flavors. On a bed of rice with a citrus dressing, every piece of filet mignon and plump shrimp paired with green pepper and onion is delicious.
Signature Drink from Franky & Louie's: Passion Fruit Mojito
The bar's signature drink pairs well with both entrées. Logan Lenz, bartending four years at Franky and Louie's, shakes one up easily. The end result is a refreshing Key West blast of Malibu Passion Fruit rum with mint, lime, club soda, and ice--perfect for hot summer days by the Lake. From bar stools at the new Beach Bar, under the roof inside, or from any type of open-air seating, the Passion Fruit Mojito's crisp freshness hits the spot.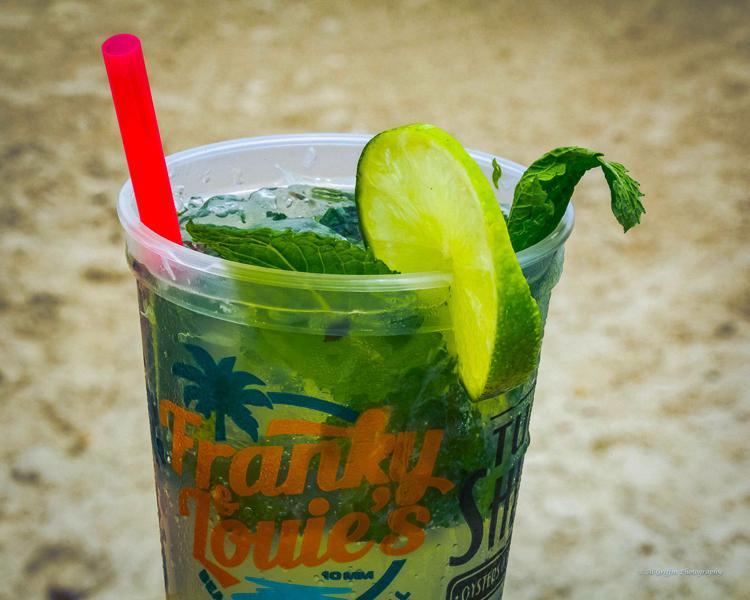 The Experience
On Friday and Saturday afternoons, the Beach Party begins with a Beach DJ spinning tunes as families splash at the white sand beach, bobbing with the beat. As the sun sets, live music takes over to keep the party going.
If guests would rather hit deeper waters, they can rent a tritoon or waverunner, or lease a slip for the season, making Franky and Louie's their home base. Super Dave's Paddlecraft Adventures also sets up on Franky and Louie's white sand beach for customers to try paddleboards, kayaks, and canoes.
After dark, especially on cool nights, a fire pit pairs with the moon's glow to add spark to the night. Chairs close by let customers bask in the glow.
The Beach Treats cabin, painted in bright pink, provides ice cream cones, floats, shakes plus hot dogs and pizza. Franky and Louie's merchandise has its own space for sales. Campsites and cabins are within walking distance of it all. Truly, from fresh, tropical food and tasty drinks to clothing, housing, and boats, Franky and Louie's is a one-stop destination for the complete Lake of the Ozarks' experience.