It's easy to make food taste good when you've got a cold drink and Lake view. But at Franky & Louie's Beachfront Bar & Grill on the 10 Mile Marker, the food actually tastes good, too.
Franky and Louie's offers the classic customer favorites: wings and onion rings, fish sandwiches and burgers, pizza and salads. But for the 2018 season, lighter, fresher fare is on the menu.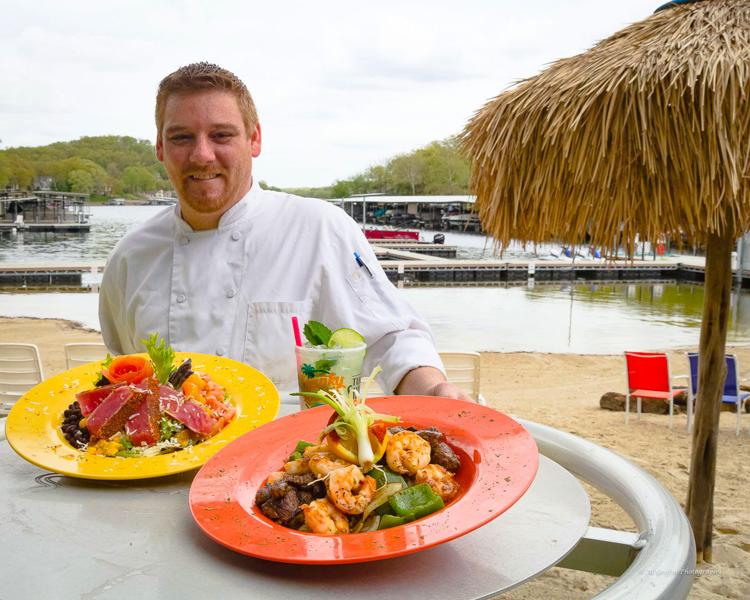 The Key West Cobb Salad
Black beans and spring greens provide a foundation for finely diced mango, diced tomatoes, and mandarin oranges. Lightly seared Ahi Tuna slices rest atop this sweet and savory base, adding robust color and flavor with every bite. Slivers of toasted coconut and a vegetable rose make the dish as beautiful as it tastes. The restaurant's signature salad dressing, house-made Pineapple Vinaigrette, can be added for even more tropical flavor.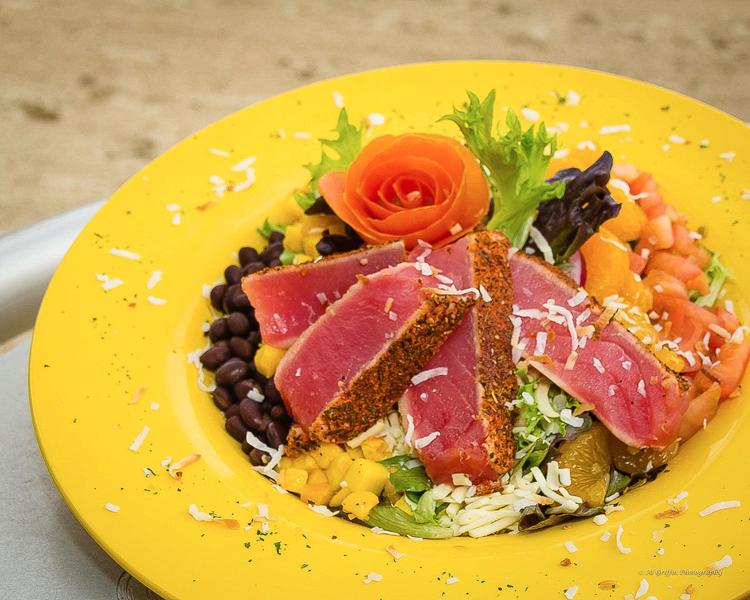 Stickless Kabobs
Franky & Louie's Stickless Kabobs also carry tropical flavors. On a bed of rice with a citrus dressing, every piece of filet mignon and plump shrimp paired with green pepper and onion is delicious.
Pair either of those with Franky & Louie's Signature Drink the Passion Fruit Mojito -- read about the drink here.
White sand beaches and an enclosed pool for wading and splashing make Franky and Louie's a place to play: a place for boaters—families of all ages—to enjoy great fun, food, and drinks.