These aren't just plain ole' cocktails. Tucker's Shuckers bartender Tommy Taylor is mixing up sweet and savory classics, but with a spicy kick, at the hotspot on The Strip.
The restaurant and bar's signature drink delivers a spicy kick of its own. Made with Zing Zang Bloody Mary mix and topped with a splash of Tabasco on an oyster floating in a sea of vodka, the Bloody Shuckin' Mary is a zesty thirst-quencher--even a meal in a glass when the pickle spear, green olives, and a whole slice of bacon bobbing in vodka are taken into account. A celery-salt rim completes the flavors that Bloody Mary fans expect.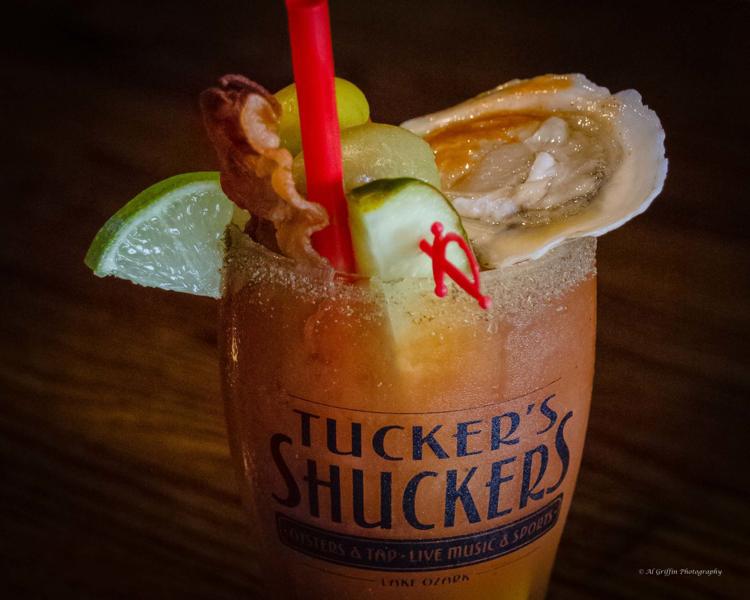 Here's how to make the Bloody Shuckin' Mary...
Bar Manager Tommy Taylor's Bloody Shuckin' Mary
Moisten the rim of a tall glass to affix celery salt.
Add ice to the glass.
Pour over ice 2 ½ ounces Absolut Vodka.
Top off with Zing Zang Bloody Mary Mix.
Add a dash of A-1 Steak Sauce and stir.
Garnish with one fully cooked slice of bacon, one dill pickle spear, 2 green olives, and a lime wedge
Float an oyster on a half shell on top of the Bloody Mary.
Splash the oyster with Tabasco.
Serve and enjoy.
Another Tucker's Shuckers' customer favorite is the Mango Habeñero Margarita, made with a simple syrup delivering sweet mango notes and habeñero heat. A mango-infused salt rim adds to the pleasure.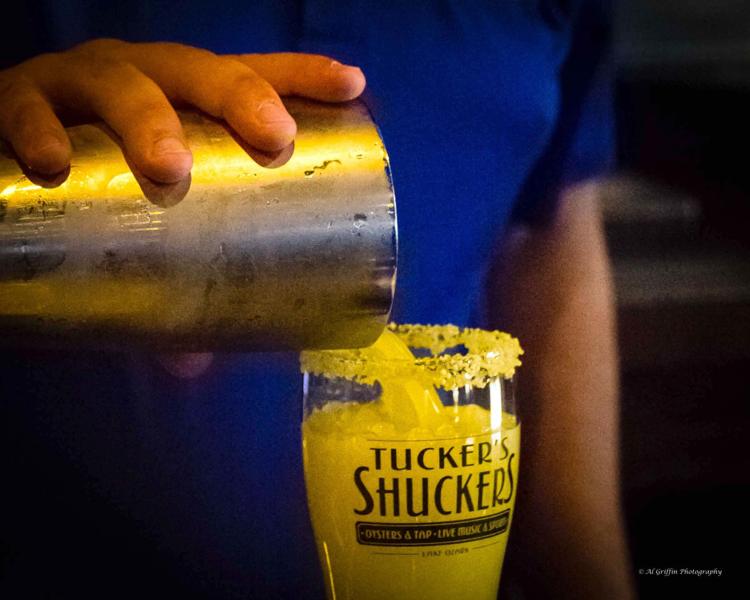 That salt rim was inspired by Bar Manager Tommy Taylor. He requested a sweet touch of mango at the lip, and Chef Bond delivered. With nearly ten years' experience in Lake of the Ozarks restaurants and bars, Taylor has learned that special touches enhance the customer's experience. For this Eldon native, a great customer experience is his job, and he enjoys it.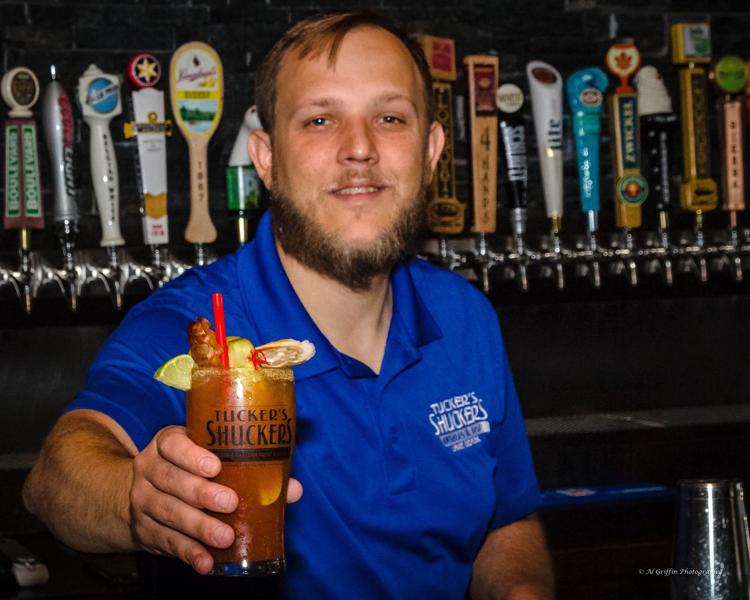 Looking for something taller and less, well, cocktail? Tucker's has an abundant selection of tap beers, from the classics to regional crafts. Here's a peek: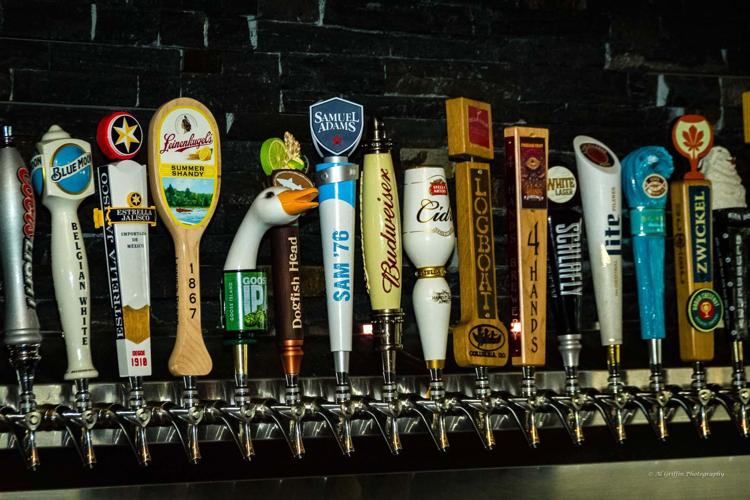 --
Tucker's Shuckers is located on the Bagnell Dam Strip, at 1339 Bagnell Dam Boulevard, Lake Ozark, MO. Check out their menu.