GRAVOIS MILLS, Mo. — A world-class racetrack is under construction at Lake of the Ozarks, with a planned opening in the summer of 2021.
The racing complex, dubbed Ozarks International Raceway, is located at the junction of Hwy 135 and State Road J, just outside of Gravois Mills, between the Gravois Arm and upper regions of Lake of the Ozarks. The complex, developed by PF Racing, will include a challenging and demanding asphalt paved track, a dirt tri-oval, a truck off-road track, and trail and rally courses. One unique feature of the raceway is a 58-bay car garage made from renovated turkey barns that were on the property; the garage will be a fully functioning maintenance center for race cars.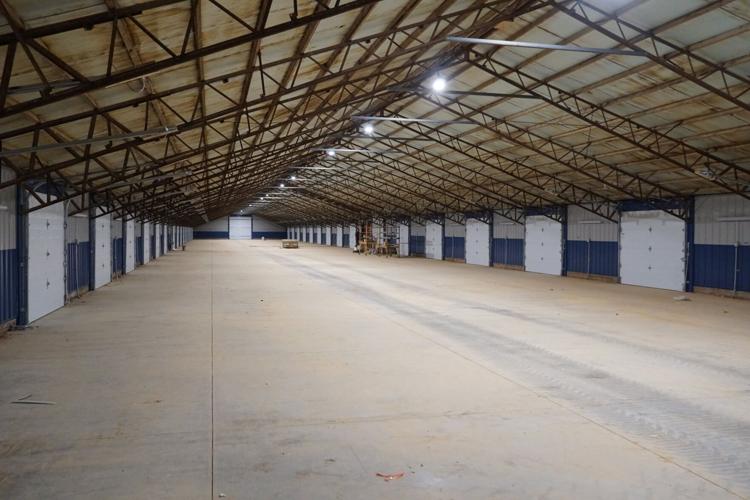 The track was designed and dirt work completed in-house with local employees. Track layout and safety have all been done working with Multimatic Motorsports (a global leader in the industry) utilizing modern GPS profiles with Simulation Driving Machines to create track ribbons before the track was actually paved. Magruder Paving, based in Troy, Mo. with multiple quarries in the Lake area, provided the track paving. The first base layer is already complete.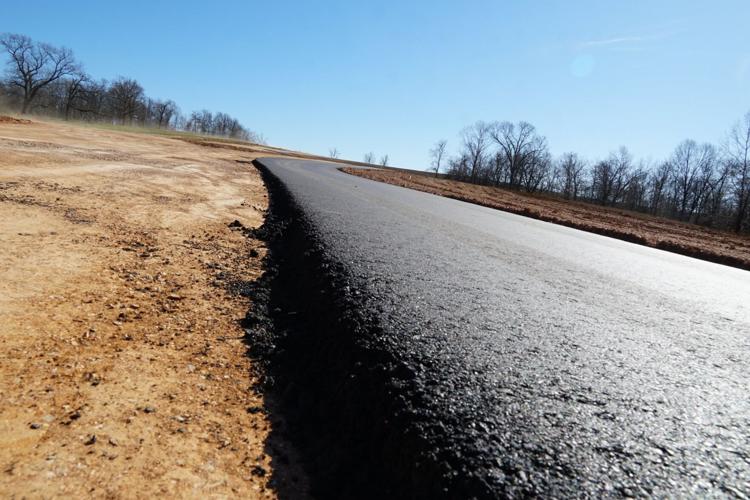 Local quarries such as Fischer Materials on State Hwy TT have been supplying gravel for the raceway. Hoover Concrete from Versailles provided all of the wall, tunnel, and slab work, and Scott's Concrete of Camdenton laid the cement for those pours. Martin's Electric and Plumbing of Versailles, and Road Runner Heating and Cooling have provided the mechanical components for the new 10,000-sq-ft race control and state-of-the-art media center. The build was directed by Ryan Zimmerman of Versailles.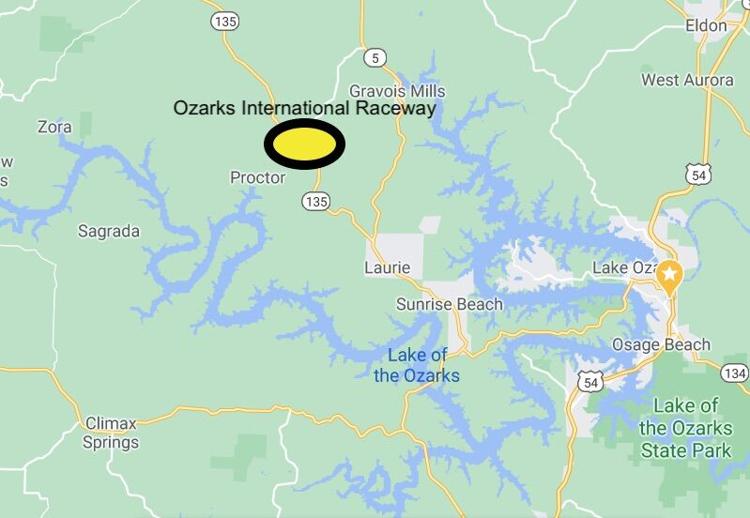 The world-class facility is set to open in late summer of 2021, and a spokesperson says it is on track to hit that target date. The main track, which will be suitable for all kinds of road racing, is 3.87 miles long, with five configurations sporting 19 winding, climbing, dropping, swooping, exciting turns. The track will be open to all types of cars and motorcycle racing; even drift events are under consideration by the owners. A racing school is in the plans for Ozarks International Raceway, as well as lapping events and Track and Car rental availability. PF Racing will also host defensive driving clinics for youths and adults.
Ozarks International Raceway's public relations manager stated over the weekend online about bringing this exciting new venue to the Lake:
As you might imagine, we are a little bit overwhelmed with the outpouring of comments we received as we do not have a website yet, we wanted to just let the word out there and well, it became viral! (On Facebook) The owner of the track is also the owner of PF Racing a professional Race team that competes in multiple Pro Racing sanctioning bodies – IMSA, SRO, and Trans Am - so he and his organization have a great deal of knowledge in professional racing and have been studying carefully major events/tracks and how they run for years. We can't reveal all the details of who we are working with at the moment, but we are surrounded by some of the best motorsport people in North America. This facility will be a playground for any car enthusiast. We want to welcome people with their historic, and road cars, but also pro racers, promoter test days, and factory development teams. We are also looking at host pro series like SRO, Intercontinental Challenge, IMSA, NASCAR, and hopefully IndyCar visit our track. There are enough days in the year to ensure that every racer out there has time to have fun on our track as they enjoy the beautiful lake and what it has to offer.

The track owner is adamant about helping the local economy by building long-lasting relationships with hotels, restaurants, and attractions around the West side of Lake of the Ozarks. In fact, when the website is built, one of his main requests is to have a page dedicated to local businesses around the track. The cost for renting the track and participating at lapping events, schools, and classes will be fair and affordable. They wish to welcome car enthusiasts at the track and make them feel at home, all the while entertaining a sustainable operation for the future.
Ozarks International Raceway owners shared, "We are keeping everything local and we are using what is at our disposition in the region. We chose to build the garages in the old turkey barns and we will build the corner stations with the grain bins that were on-site. All our workers are local. As for me, it was important to keep everything local and help out the region's and state's economy. For instance, the website is being built by a company near St. Louis, and I am looking at having our apparel made in Missouri, same for everything marketing-related. It is extremely important to help the local economy, especially in these challenging times."
They are headquartered in Harrisonville, Mo., in Cass County, part of the Kansas City metropolitan area. PF Racing's Cass County performance motorsports shop specializes in modified Mustangs. James Pesek, Chad McCumbee, two of the PF Racing Team drivers, have raced in the International Motor Sports Association (IMSA) with a Multimatic-built GT4 Mustang. The team has also competed in multiple SRO GT4 America events along with Trans Am events. In addition, they support Nasa Central events driving and renting cars for their events.
By comparison, the Road America Track in Wisconsin—used for IMSA events—is a little over four miles long with 14 turns and considered to be one of the most challenging tracks in America, hosting everything from motorcycle racing to IndyCars, with speeds reaching 200 miles per hour. That complex brings over 800,000 visitors per year the area and nearby Elkhart Lake.