LAKE OF THE OZARKS, Mo. — It's been nearly a decade since the Lake has frozen across the main channel. That was last week; this week, the thaw is on, and docks are starting to show damage. 
Docks have been seen broken from the shoreline and adrift at the 36MM and in Buck Creek Cove. 
Dock companies are inundated with unprecedented numbers of customers calling about damage, according to Shelby Burns, office manager at Rough Water Dock.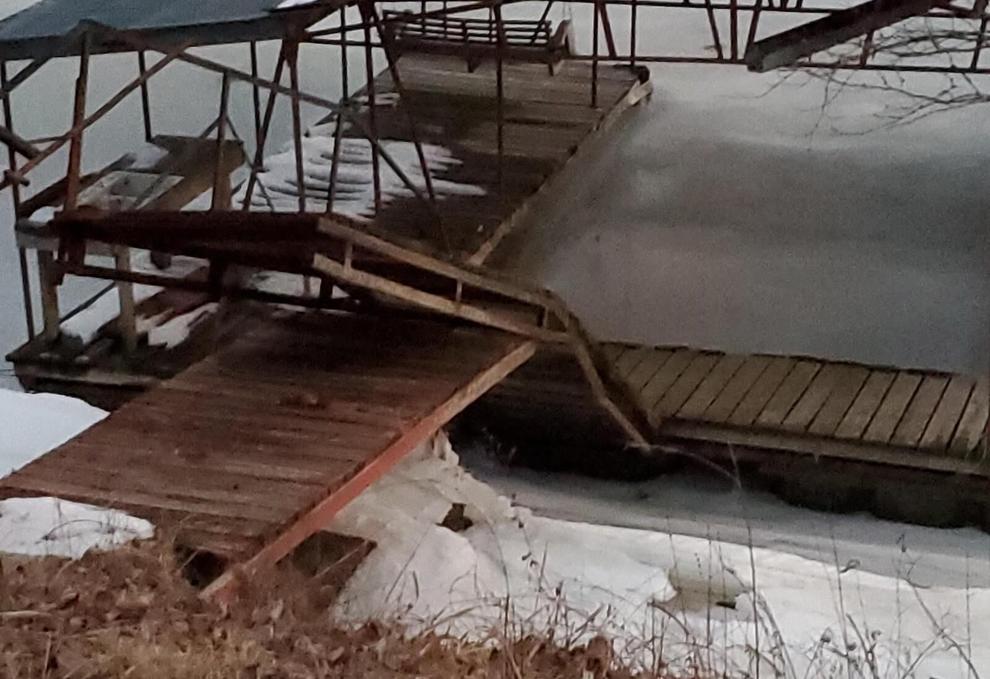 "It has been crazy. We have been absolutely inundated with phone calls, emails, text messages. The phone rings from the time we open to the time we close, and even after," Burns said.
But the most common type of damage Burns hears about has little to do with ice on the water.
Lake Of The Ozarks' Low Water Level
Ameren has been lowering the Lake level to meet high energy demand, and the rapidly lowering Lake level puts tension on dock cables. As the cables get tighter and tighter, they can snap and break. Although loosening cables is prudent before the winter drawdown, too much slack comes at a risk too.
"Thawing is going to help quite a bit but it can also create more damage if people have let their cables out and now everything thawed and the cables might get too loose and let the dock go. It's really a catch-22," Burns said.
Matt Hasselbring, owner of Atlas Docks, said their crews have been busy repairing damaged docks. "The original issue was ice expansion pushing everything around," he explained. "And then the water went down, so there's no way to get into fix it until things thaw and the water comes back up."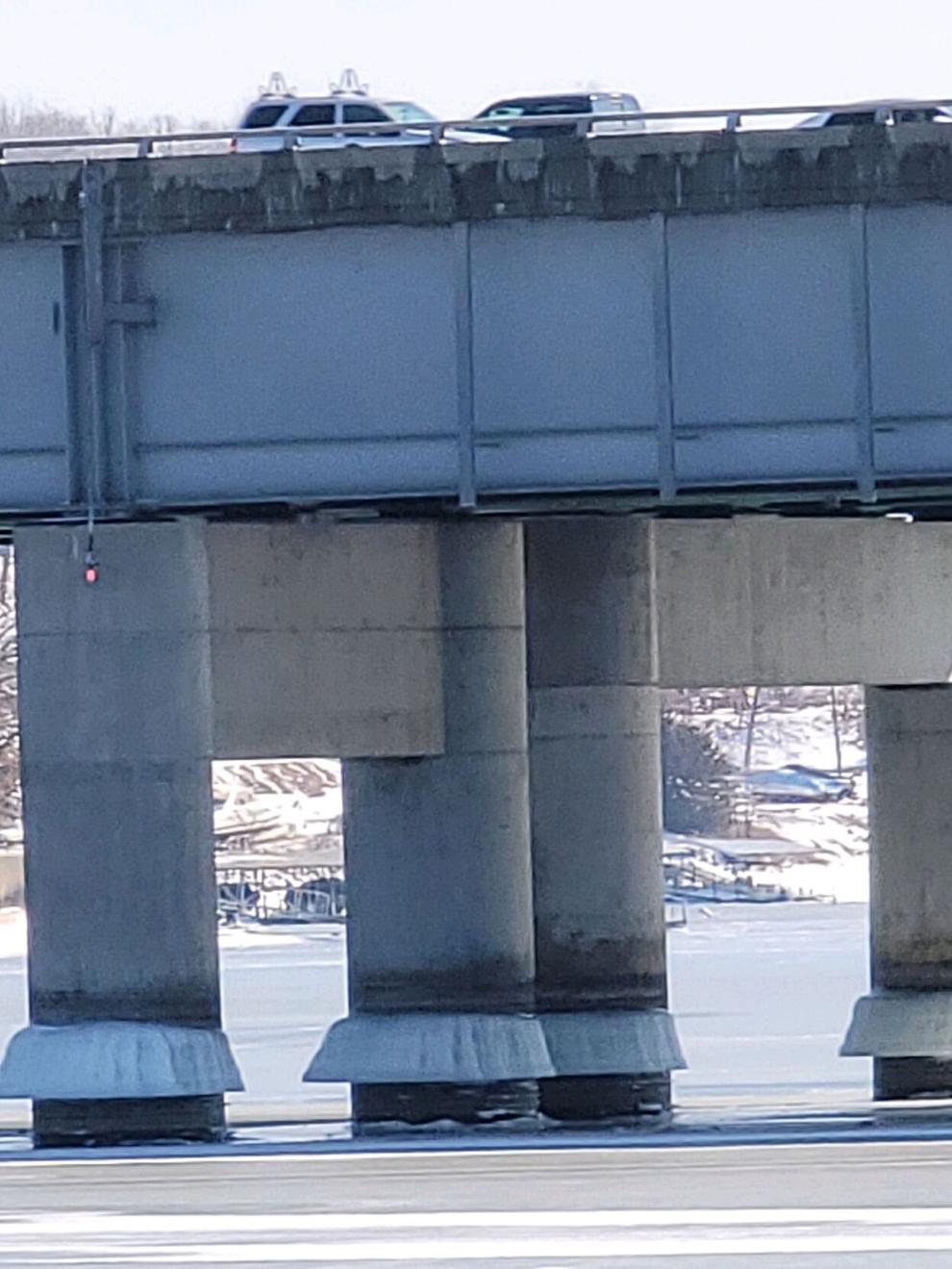 The majority of damage reports to local insurance companies have been well under deductibles, primarily from snapped cables, according to multiple local insurance agents who preferred to remain anonymous. Dock owners should note, before they are surprised, that the wharf and pier insurance most companies carry will likely not cover damage, as most policies cover collapse due to the weight of ice and snow. 
"When insurance companies look at claims, they look for the cause," a local long-time agent said. "Unfortunately, the cause of most of the damage has been Ameren reducing the Lake level. And most companies will not cover that."   
The most severe damage is costly, sometimes resulting in docks that have to be completely rebuilt. Docks held up on mud poles are especially at risk. Mud poles - found at the front of some docks to provide additional stability - are generally effective, but as the Lake level drops quickly in freezing conditions, mud poles are breaking and twisting docks.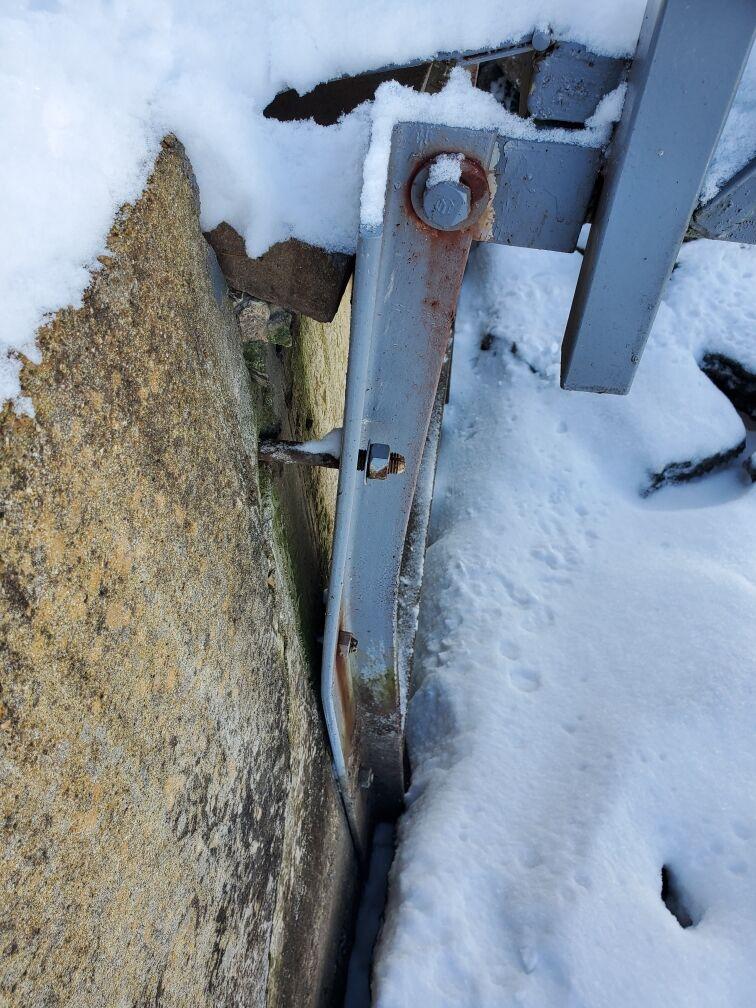 "You're probably going to see the most significant damage monetarily from docks that are on mud poles that are twisting and frames are getting bent," Burns said. "Some of those docks may even be totaled."
The price to replace a dock that's been totaled often starts at $20,000 and can go up as high as $100,000. And for anyone with dock damage, it may be some time before repairs can get underway, since the same factors that caused the damage have put a pause on repairs until the water level rises and the Lake unfreezes.
Is the damage anticipated to get worse? It's difficult to know for sure, but chances for more damage will likely depend on the Lake levels.
"It's hard to say. If the Lake doesn't go down any farther we're probably at the apex. If the Lake does need to drop lower, it may get worse," Burns said.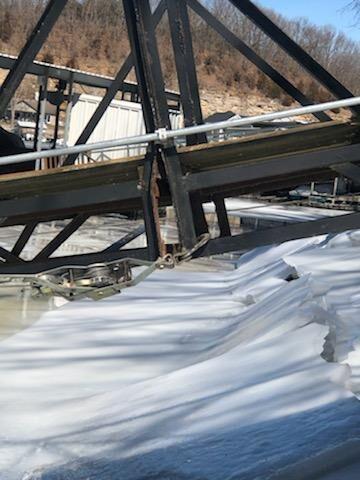 Ice Damage Possible
And as the ice thaws, new threats for docks may emerge as ice floes start moving down the Lake. 
"As the ice starts to break up/thaw into chunks those will break loose and may cause more docks to break loose if they were or are locked in the ice," Burns said.
Hasselbring added, "Hopefully no big sheets of ice are broken and float down the Lake… because then you've got a piece of the ice the size of the Lake that's going to hit a dock."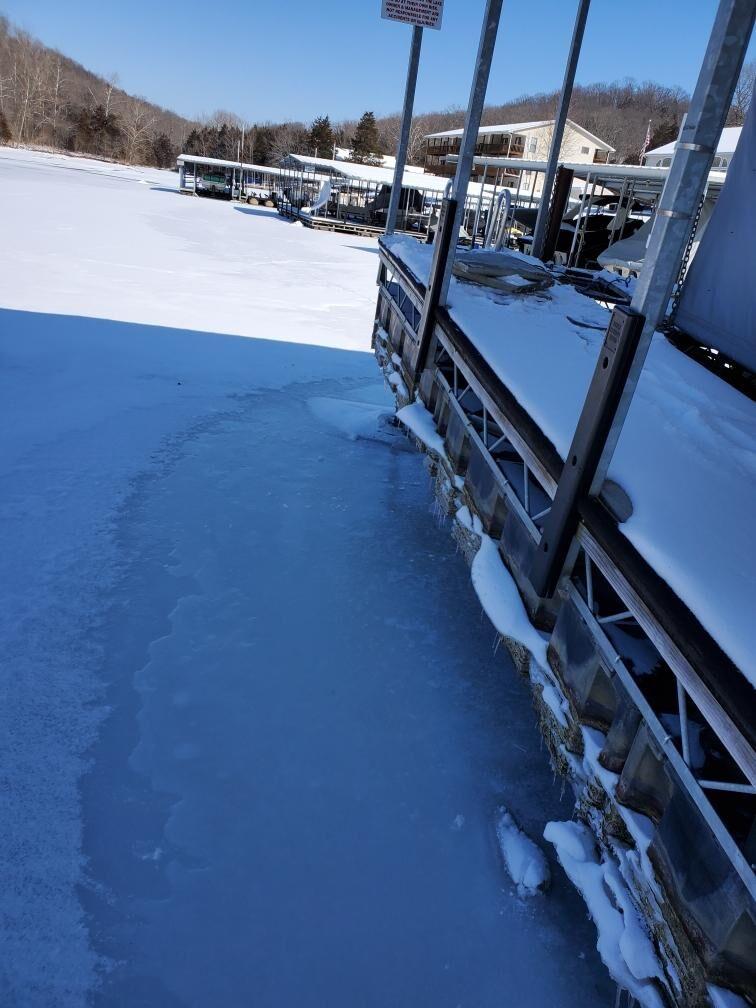 But to avoid any further damage, especially for docks on a summer home or for anyone else who is away from their dock, vigilance is key.
"If you've got somebody in your neighborhood or homeowners association or anything of that nature that can help you keep an eye on your dock... it's very very important to be out there every couple of days because it's going to change rapidly," Burns said.
LAKE OF THE OZARKS, Mo. — Lake of the Ozarks has dropped to a five-year low, with the water …