Sometimes our eyes are bigger than our stomachs. But in the case of a nonvenomous Midland Water Snake caught on camera by Keith Wedoe, a fish that looked like lunch was more than it could even fit in its mouth, much less its stomach!
It was 2018, and Wedoe was at War Eagle Mill, near Fayetteville, Ark., in the Ozark Mountains, when he spotted a snake wiggling its tail in the water. "I was just photographing this snake, but I sure didn't expect to capture what this snake was about to do," he wrote on Facebook. The snake was using its tail as a lure, and it brought in a sizable Kentucky bass.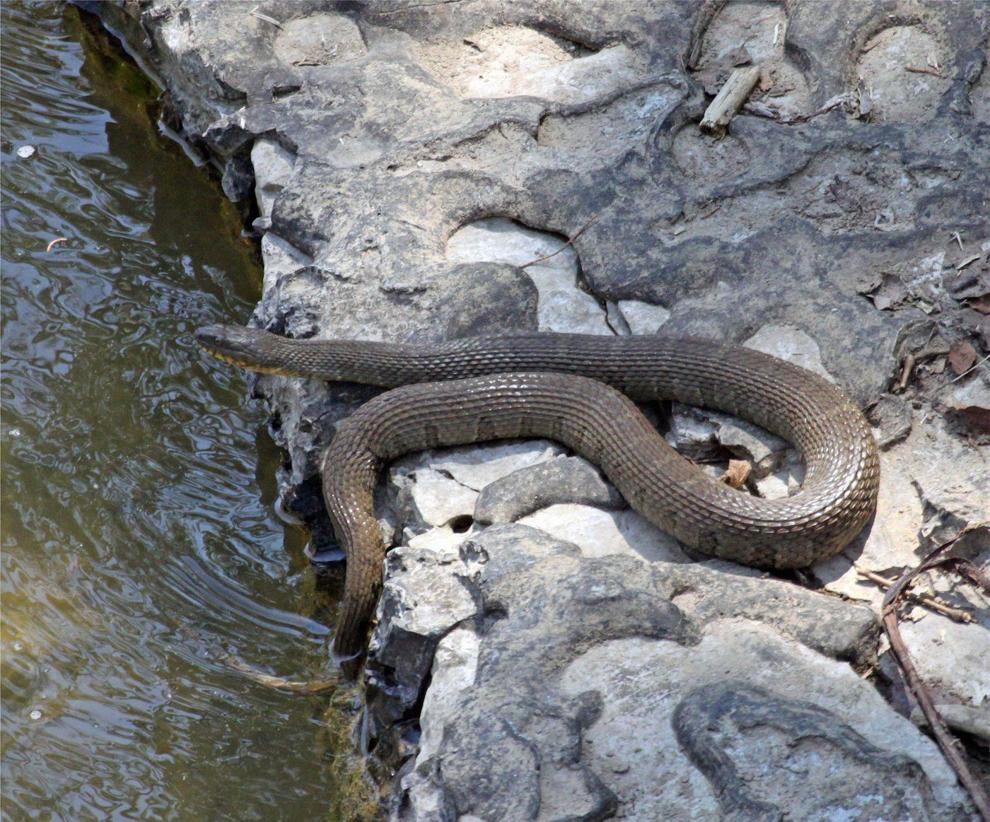 The snake slipped into the water, and Keith kept photographing.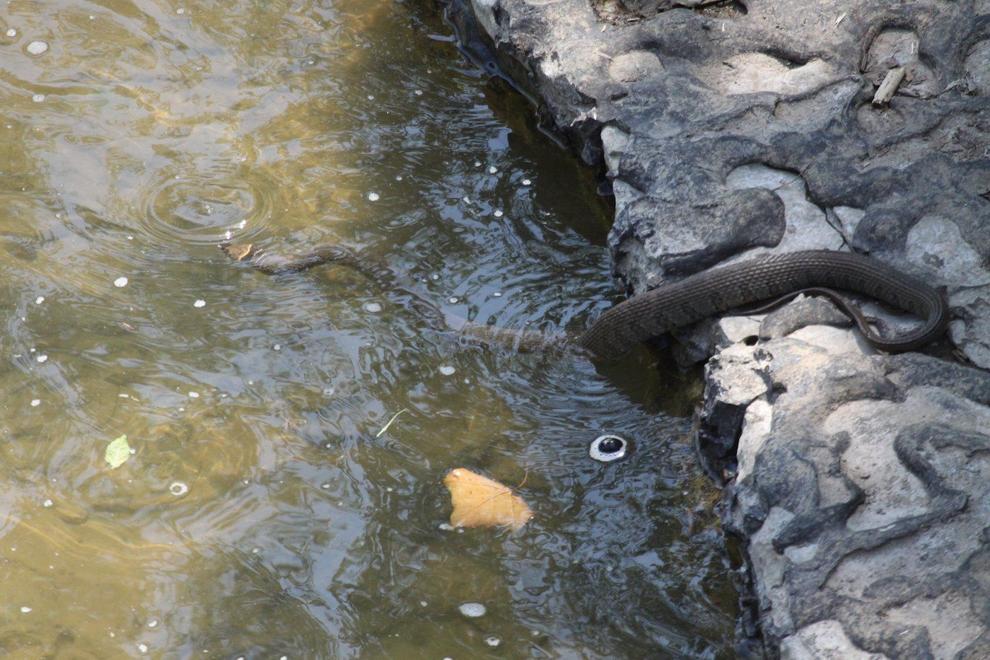 Suddenly, the snake burst out of the water, with the Kentucky bass hanging out of its mouth.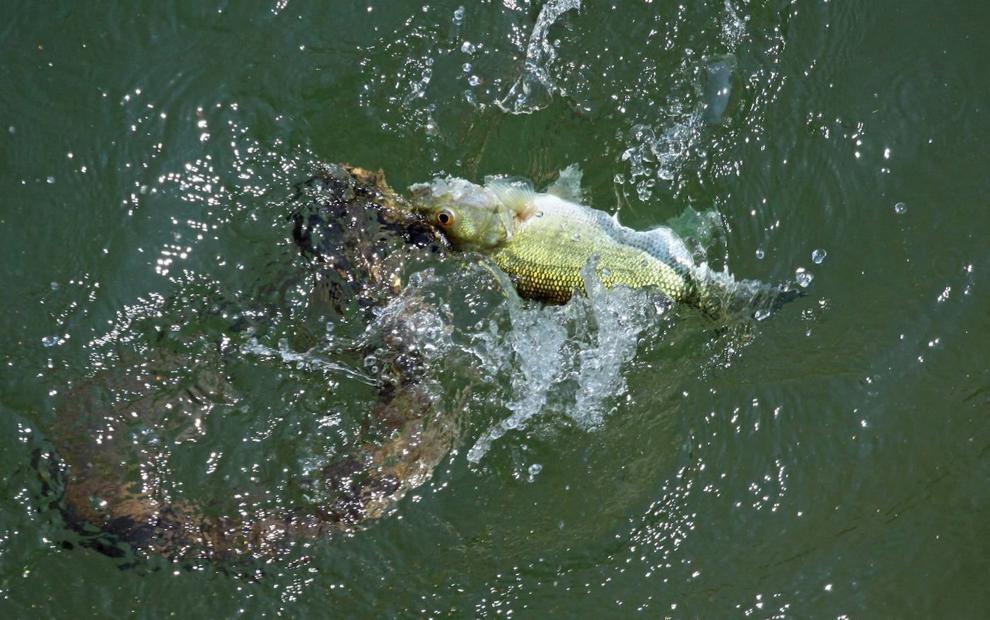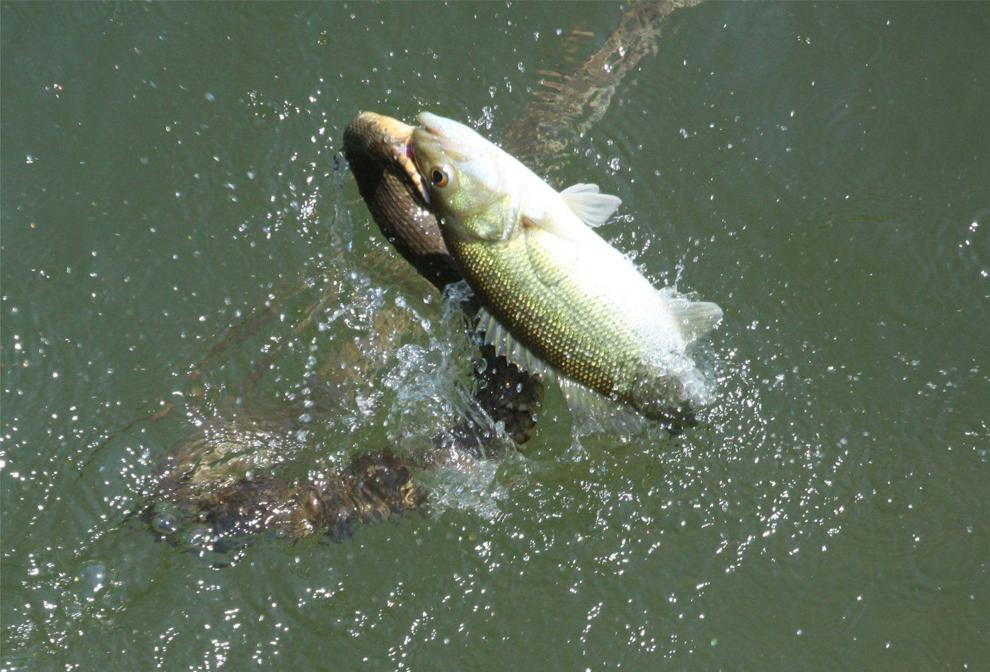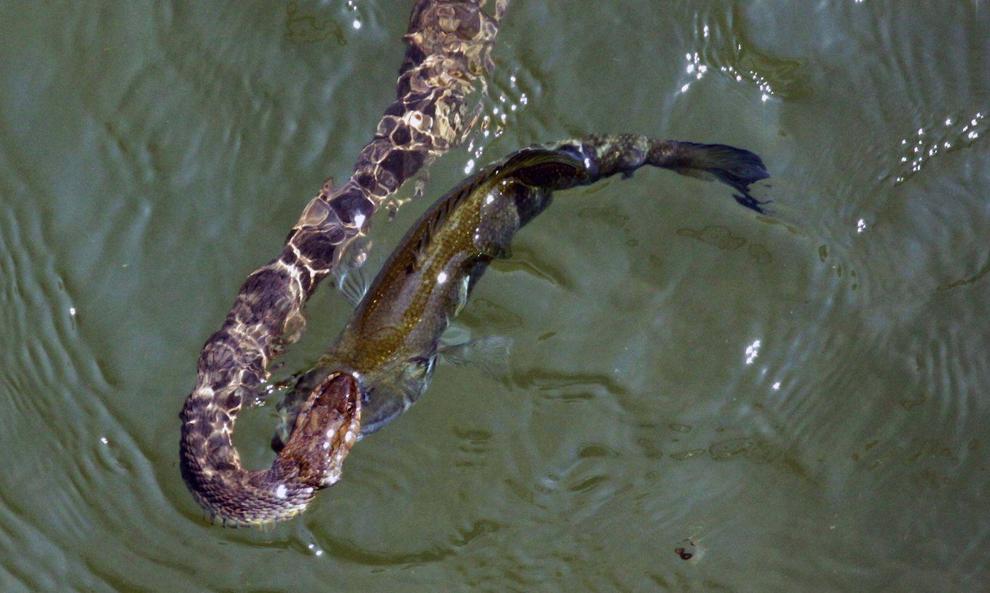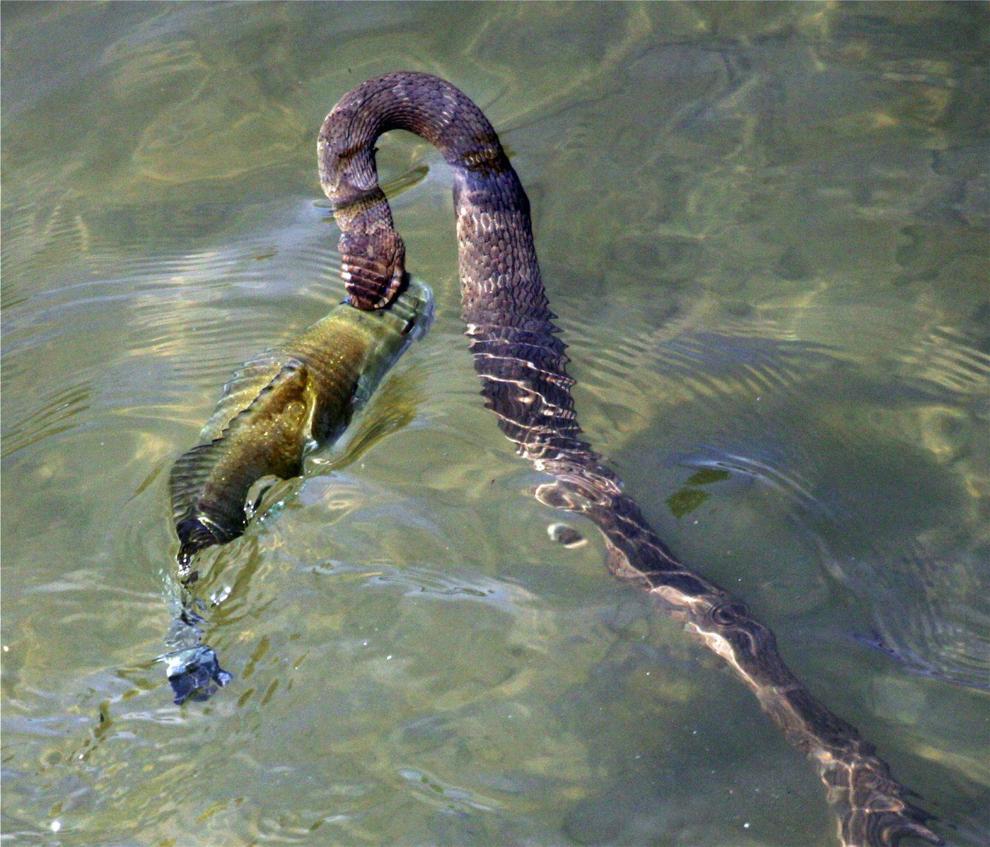 Snakes don't chew their food, so this one had every intention of swallowing the fish whole. But the math just wasn't going to work in the snake's favor.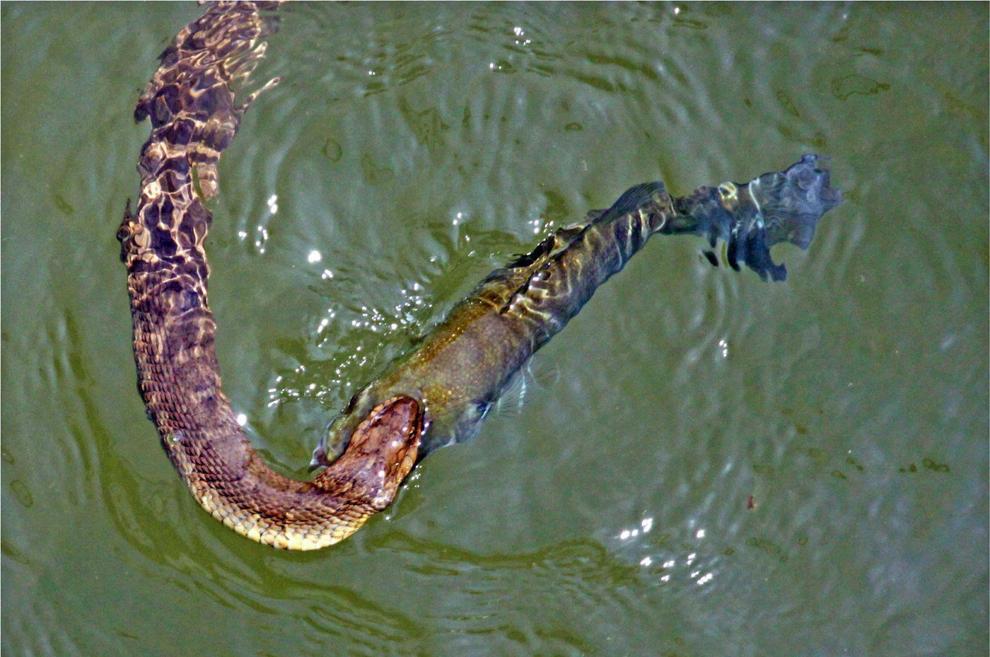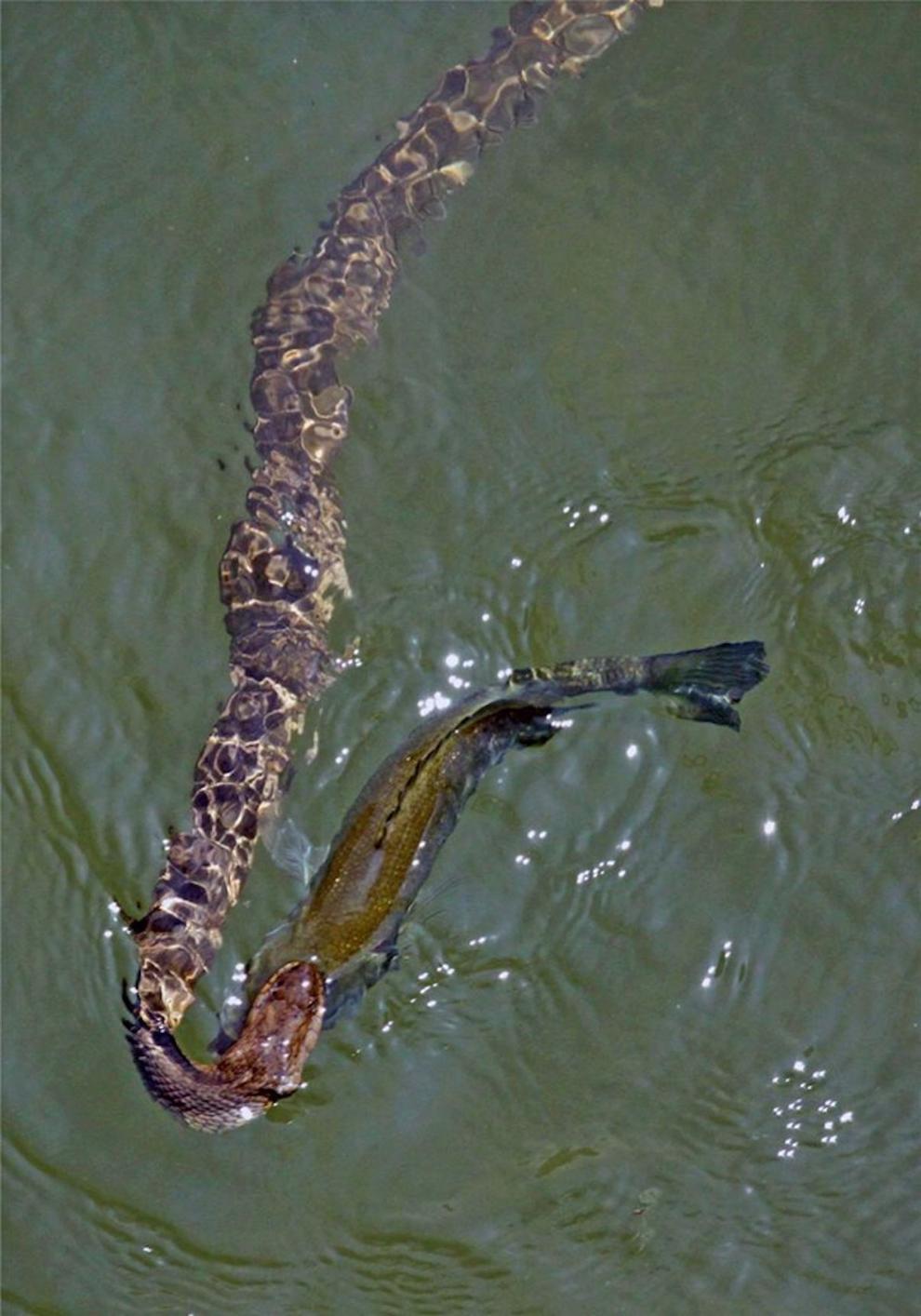 The snake hung on for quite a while, Keith said, before finally realizing the fish was too big, and letting it go downstream.