The Lake of the Ozarks draws all types to enjoy the cool water and nonstop summer fun in central Missouri's outdoors.
But for families looking to vacation on a budget, the sight of million-dollar yachts and high-priced waterfront vacation homes can be intimidating. But fear not, budget vacationer! The Lake area is full of hidden gems that can fit just about any vacationer's price range. Here are 10 ways to enjoy Lake of the Ozarks if you're pinching pennies.
#1. Incredible Hiking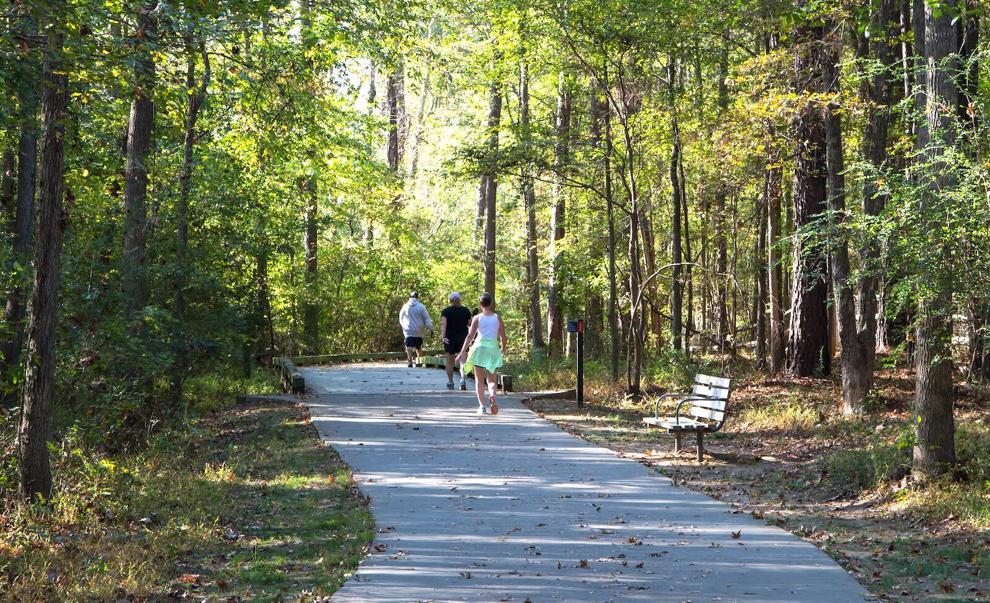 Sheer bluffs, natural bridges and Missouri's 12th largest spring, Ha Ha Tonka has it all, to say nothing of the ruins of a turn-of-the-century castle that overlooks the Lake of the Ozarks. The Lake area has several state parks and even more conservation areas and access points. 
For boaters, bikes and equestrians, Lake of the Ozarks State Park has what you're looking for with wide trails on a secluded cove, boat rentals, paved boat ramps and even cozy cabins and yurts available for rent. 
And if you're looking for a place more far flung, try the Mule Shoe Conservation Area in Macks Creek. This 2,709-acre area is a pristine swath of forests and prairies for the hiker looking for something off the beaten path. 
Looking for more tips on how to hike at the Lake? Click here for what to know and where to go for Lake hiking!
One of the best ways to enjoy the scenic and natural beauty of the Ozarks is by hiking or ta…
---
#2. Free & Sandy Public Beaches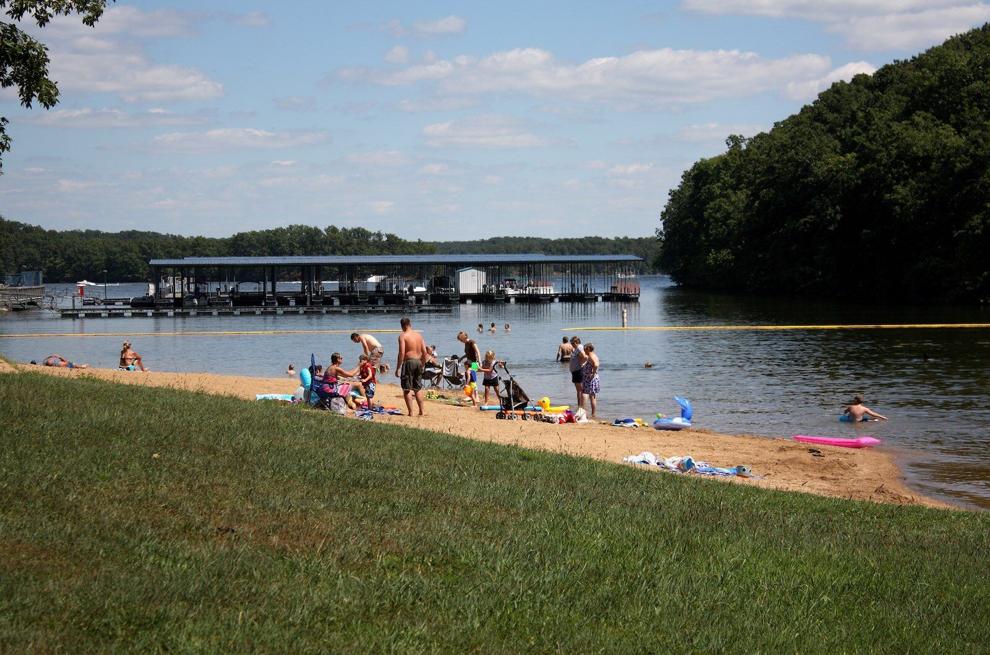 Great for families, Lake of the Ozarks Public Beach #1 and Public Beach #2 are a perfect way to spend the afternoon with the little ones. Both Public Beaches are sand beaches with lots of opportunities to play on the shore, build sandcastles and even take a dip in the water for a refreshing swim.
How To Get There:
Public Beach #1 -- Unnamed Road, Brumley, MO 65017
Public Beach #2 -- 711 Public Beach Road, Osage Beach, MO 65065
---
#3. Missouri's Best Caves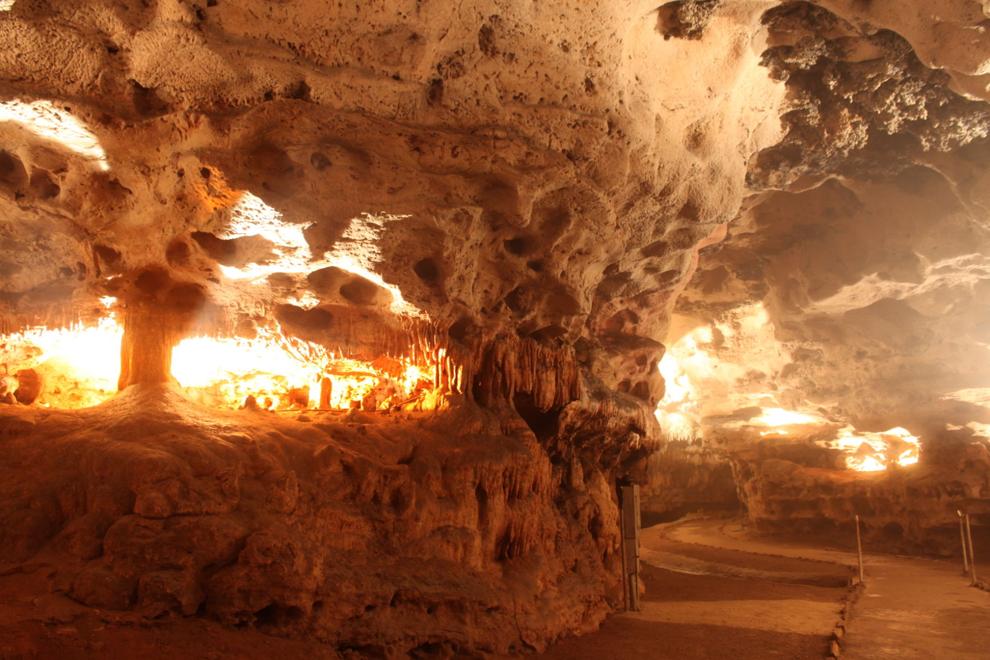 From the seasoned spelunker to the novice explorer, the Lake area has a cave to fit everyone's idea of underground fun! The largest and most popular caves do charge for entry (it's worth it), but you can also get into one of the Lake's caves for free. Try:
Bridal Cave in Camdenton — a gorgeous underground cave and plenty of fun outdoors too
Jacob's Cave in Versailles — where visitors can see the beautiful geologic history of six ice ages and three earthquakes
Ozark Caverns — a FREE to visitors, unlit cave with rare "angel showers" where an unending shower of water comes down from a solid ceiling of rock
Looking for more caving at the Lake? Check out our article on six of the best!
Missouri has more than 7,400 documented caves; so its nickname, "the cave state," is well-ea…
---
#4. Copious Campgrounds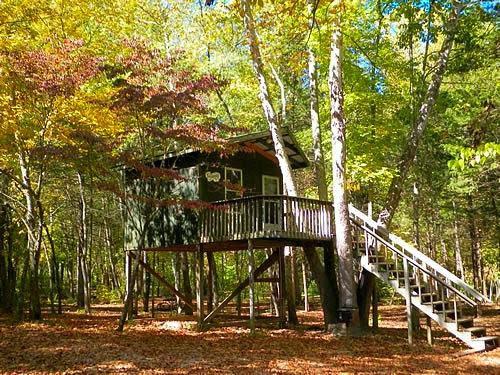 With rolling hills and beautiful forests, the Missouri Ozarks is a beautiful place to reconnect with nature. With various campgrounds all across the region, with some that look out directly onto the Lake, camping is an inexpensive and immersive vacation that will satisfy solo travelers seeking peace and quiet to families looking to connect and be together.
State Park Campgrounds:
-Lake of the Ozarks State Park
-Harry S. Truman State Park (located in Warsaw, where Truman Lake and Lake of the Ozarks meet, but an hour away from the other cities on Lake of the Ozarks)
Have an RV? Check out our article about the best RV campsites at the Lake, click here!
Consider us biased, but as far as trips go it's certainly hard to beat the Lake of the Ozark…
---
#5. Wineries and Vineyards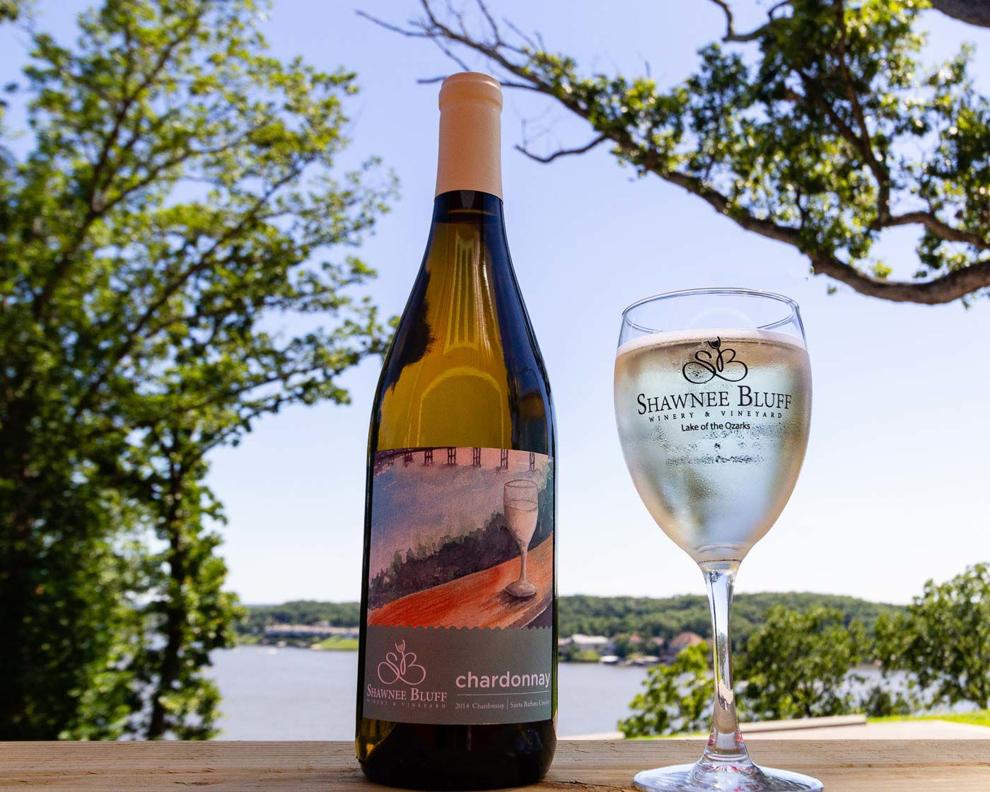 Yeah, you've heard of Napa. But how about enjoying the winery experience at central Missouri's Lake of the Ozarks? Our state has top-notch wineries that grow grapes and produce wines such as Norton, Vignoles, and Chardonel. From Seven Springs Winery in Linn Creek to Shawnee Bluff Winery and Vineyard in Lake Ozark, Lake of the Ozarks Wineries have all the calm relaxation and great wine that anyone could want! 
Looking for more wineries? Click here for our full list of best wineries! 
Sipping a glass of red or white with a view of a lake draped in autumn's colors... it almost…
---
#6. Dining -- Waterfront Or Off-Water Hidden Gems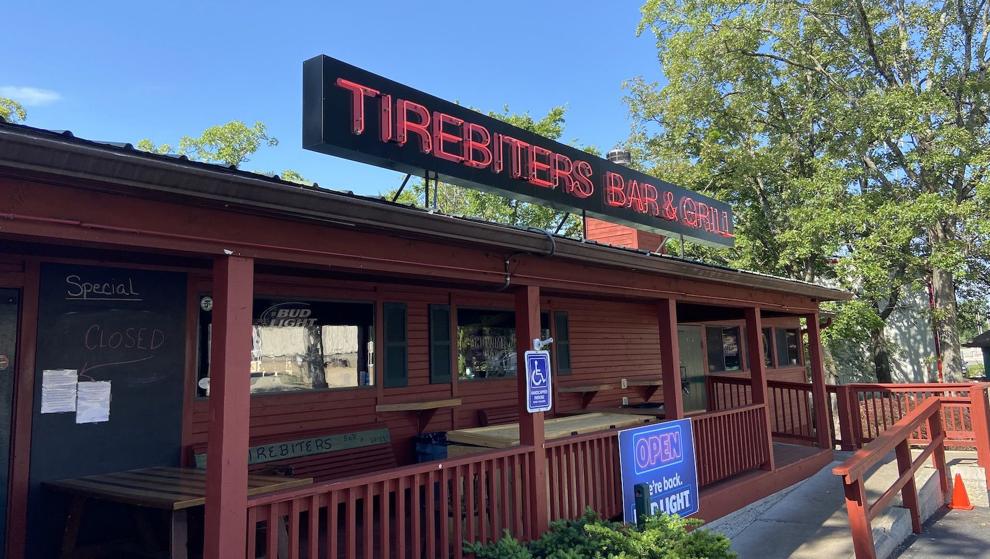 Waterfront restaurants are some of the best at the Lake, with chill vibes, cool views and great food. If you're vacationing on a budget, make room for dinner waterfront at least one evening: it's one of the things that makes Lake of the Ozarks so unique. But the Lake's off-water hidden gems can also help you stay on-budget. (If you're really looking to cut back, the Lake has a huge number of grocery stores that can cater to any palate!)
Looking for local hotspots? Check out our article on off-water favorites, click here!
Lake of the Ozarks is known for its excellent waterfront dining scene. Boat up to the restau…
---
#7. Paddleboarding, Kayaking and Canoeing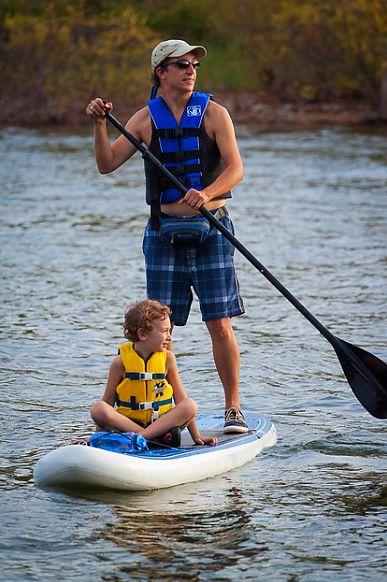 Can't afford to buy — or rent — a boat? Consider something smaller and self-powered. A rented paddle boat, kayak or canoe are all great ways to get out on the water without breaking the bank. Rentals usually average $55 to $65 a day, and you can often just do them hourly. Plenty of marinas will rent, and you can enjoy paddling in the Lake's calmer coves -- or a very popular option is paddling down one of the beautiful nearby streams.
Check out Lake of the Ozarks rentals from powerboats to paddleboards at Point Randall Resort.
The Big Niangua and Little Niangua rivers are extremely popular for canoe and kayak excursions. Don't miss the unique Big Niangua River Trail (download a map here) for points of interest on that river. For canoe rentals, there are plenty of places -- get thee to Google! (Or, better: DuckDuckGo or Brave)
---
#8. Ample Antiquing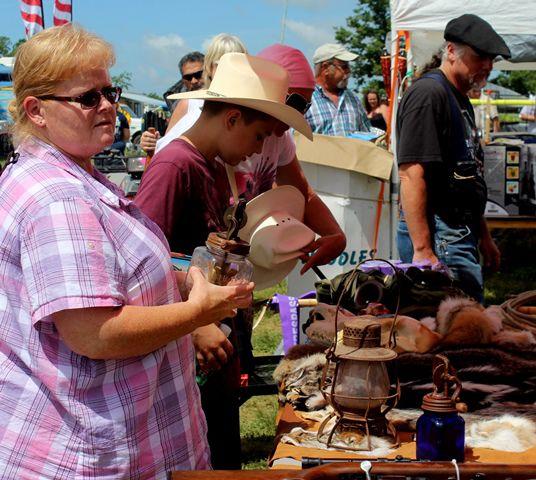 If you're looking for souvenirs on the cheap, check out the Lake of the Ozarks' many antique stores! From high-end art and artifacts to clothing consignment, there's something for everybody when it comes to reclaimed treasures. And if you're looking for souvenirs and a show, check out Bryant Auction and enjoy some high-spirited auction sales!
Bryant Auction: Looking for souvenirs and a show? Check out Bryant Auction: 335 N Frontage Rd, Osage Beach, MO 65065
Bear Market Consignment: A huge, consignment shop with everything from clothes to furniture in Camdenton, Missouri. 605 US-54, Camdenton, MO 65020
Richard Relics Shack: A quirky shop down on the Bagnell strip that specializes in arrowheads but has so much more. 1192 Bagnell Dam Blvd, Lake Ozark, MO 65049
Raven Cottage: A cute antique store in Osage Beach, Raven Cottage antiques make great gifts for anyone. 1200 State Hwy KK, Osage Beach, MO 65065
---
#9. Hunting and Fishing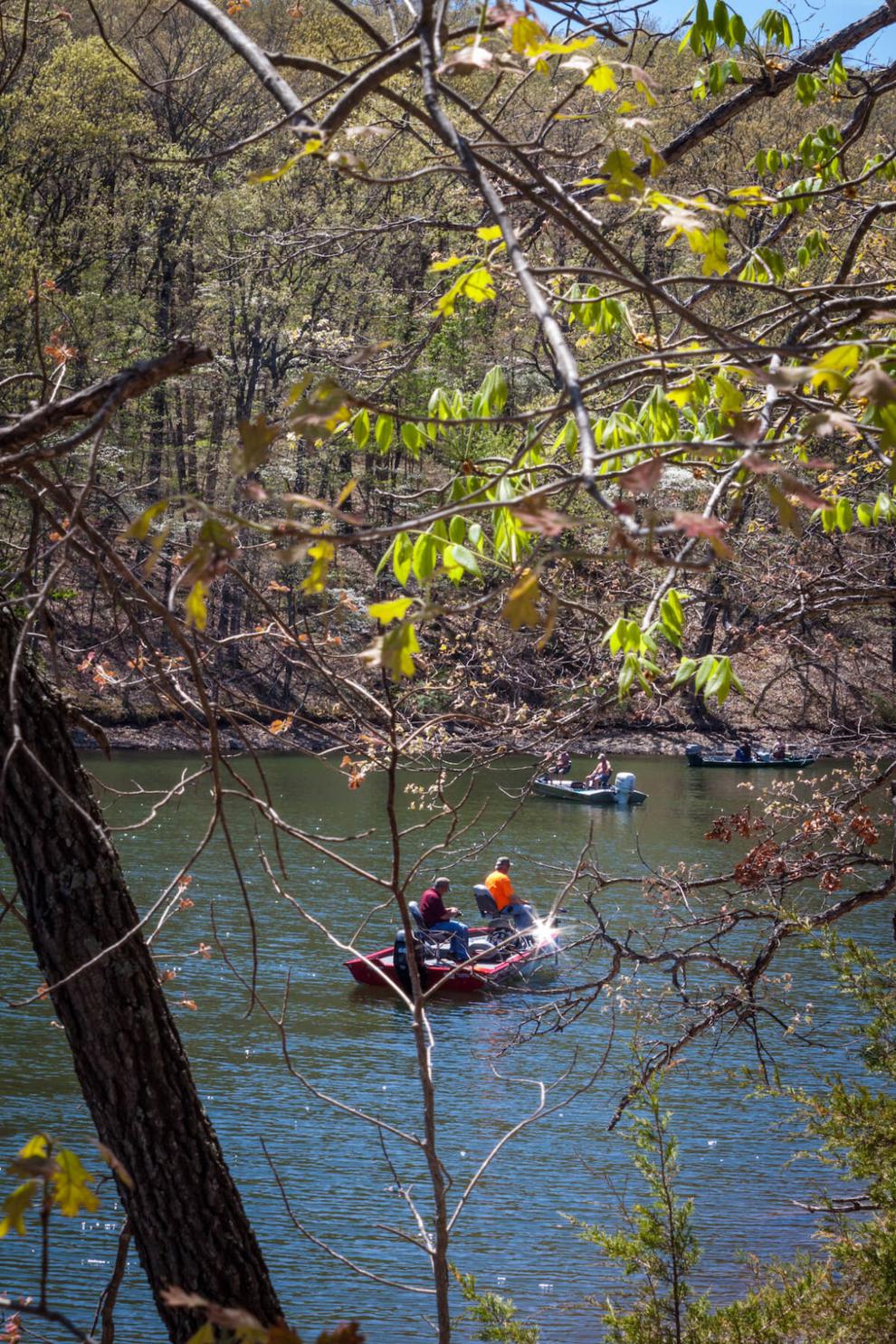 With a vast Lake and an even more vast (vaster?) expanse of forest, the Lake of the Ozarks region is a great spot for hunting and fishing. Check the Missouri Department of Conservation's website for when different hunting seasons start. Since 93 percent of Missouri's land is privately owned, you'll need to work out a lease with a local landowner if you want to go hunting. Click here to read more about where to deer hunt in Missouri.
But for fishing, all you need to buy is a fishing license. From the state parks to other public boat ramps and fishing areas on the Lake and the Osage River, anglers have ample opportunity, for free. The most popular fish to angle for year-round are bass (largemouth and kentucky), crappie, and catfish. There are even opportunities to fish competitively, such as the Big Bass Bash: a twice-a-year amateur tournament that draws thousands of anglers and pays many of them handsomely for catching big fish.
Looking for fishing tips? Check out these how-to's from top local fisherman: 
There's no off-season for fishermen here.
---
#10. Free Lake Events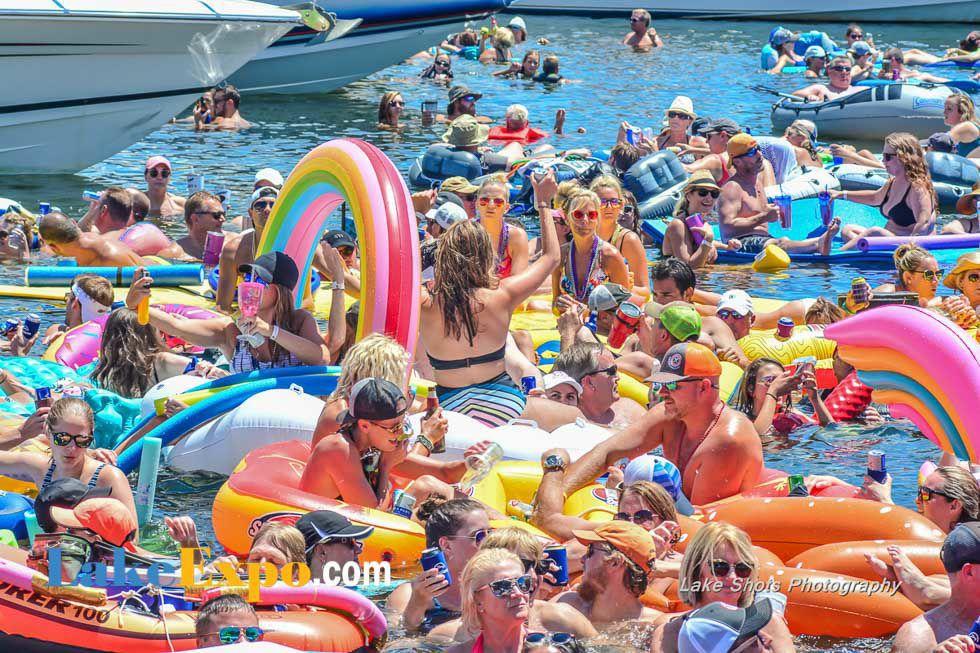 Winter is a little quieter, but the Lake area is flush with free events in spring, summer, and fall, from live music to street fairs to boat races. There's too many to list here but you can't go wrong planning your weekend around a free or low-cost event here at the Lake! 
Plan your trip with Lake Expo event's page: https://www.lakeexpo.com/calendar/
---
#11. Bonus Tip: Move to the Lake of the Ozarks full time!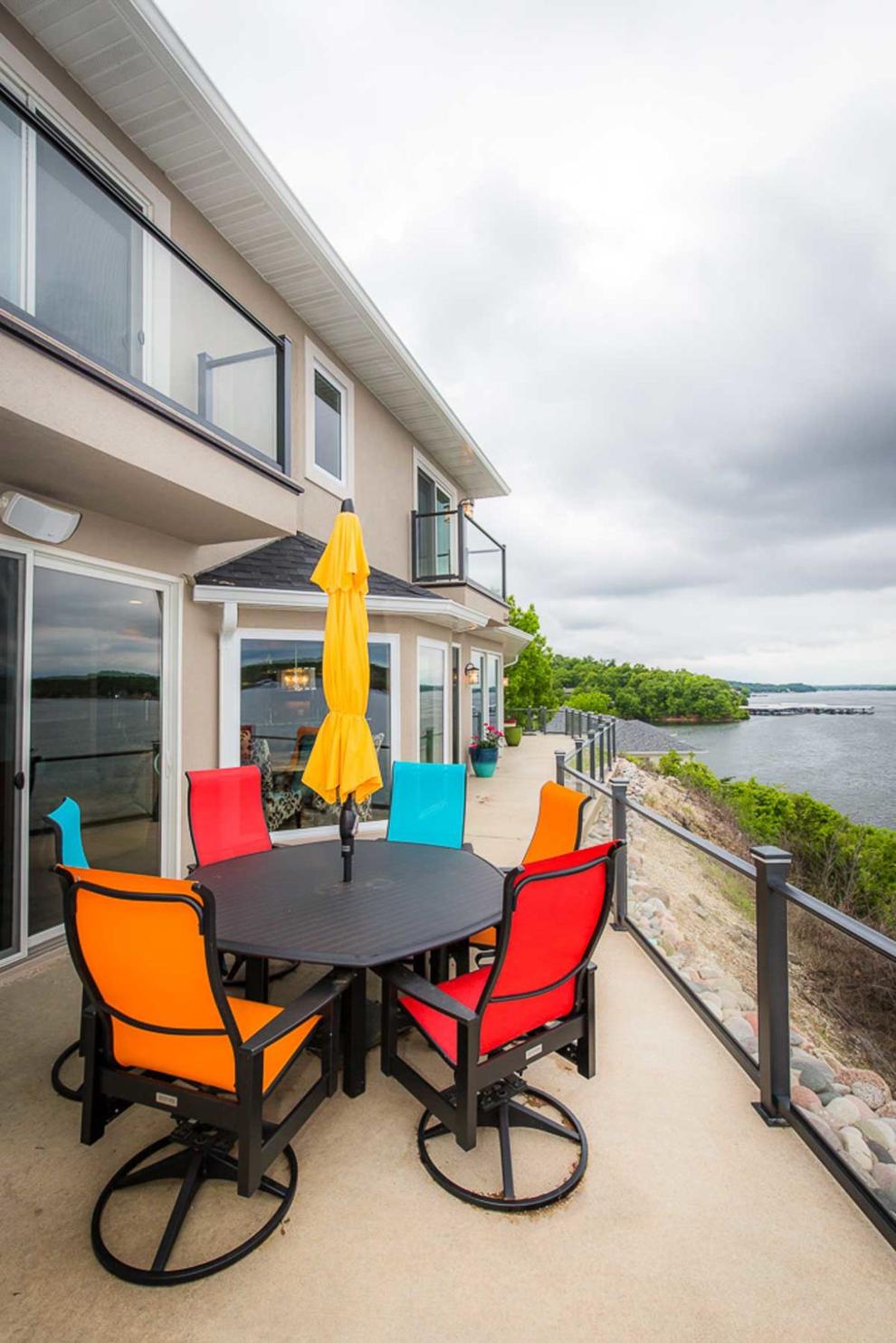 Lake of the Ozarks is not just a great place to visit -- it's an increasingly popular place to live. These days, nearly every local business seems to be hiring for full-time positions. It's true that lakefront homes are increasing in price with the hot real estate market, but acreage is still relatively cheap, and could be a first step toward making your vacation spot your full-time home! If you're looking for a home in the area check out the Lake Expo Real Estate Page!
For more information on job openings at the Lake, check out our article to see some of the Lake businesses currently hiring:
Looking for a job? Lake of the Ozarks is the place to be!