The Lake of the Ozarks has been well-below freezing temperatures for more than a week, and mostly in single-digits or negative territory for days. Coves are frozen-over, and in some areas, the Lake's main channel is freezing across and large chunks of ice can be seen floating slowly downstream.
Bagnell Dam is churning at near-max capacity to help meet peak electrical demands across the Midwest, and that means the water beneath the ice is developing a current. That can be very bad news for dock and boat owners who are unprepared.
Here are four major problems Lake of the Ozarks dock and boat owners face thanks to the deep chill, and how to avoid them:
1) Dock Ice
Problem: As ice accumulates around docks, its icy grip can cause serious damage. The ice moves with the water beneath, and that can put significant strain not only on the dock structure but also on the cables that anchor the dock to the shoreline. As snow runoff flows into the Lake in the coming days, and with Ameren running Bagnell Dam at nearly full generation to help feed the electrical grid (furnaces in the Midwest are working overtime), that creates a current in the Lake. That current then moves the ice downstream, and iced-in docks may be dragged along with it.
Solution: Dock deicers, also known as dock bubblers, circulate the water around your dock to prevent the ice from accumulating around it. That way, when ice moves in your cove or channel, your dock won't move with it. The problem with this solution is that most places are currently sold-out of dock deicers, so if you don't already have one purchased, it might be too late. But if you have one, Shelby Burns of Rough Water Docks says it's not too late to fire it up, and start loosening winter's grip from your dock structure.
Ameren Missouri also recommends the following three tips for dock owners:
- Disconnect hinges linking docks and seawalls or piers to allow the entire structure to follow the water level down.
- Lengthen cables to permit docks to drop as the lake level drops.
- During any absences from the property, ask nearby neighbors to watch the dock or retain a local boat dealer or dock builder to care for the property during the winter season.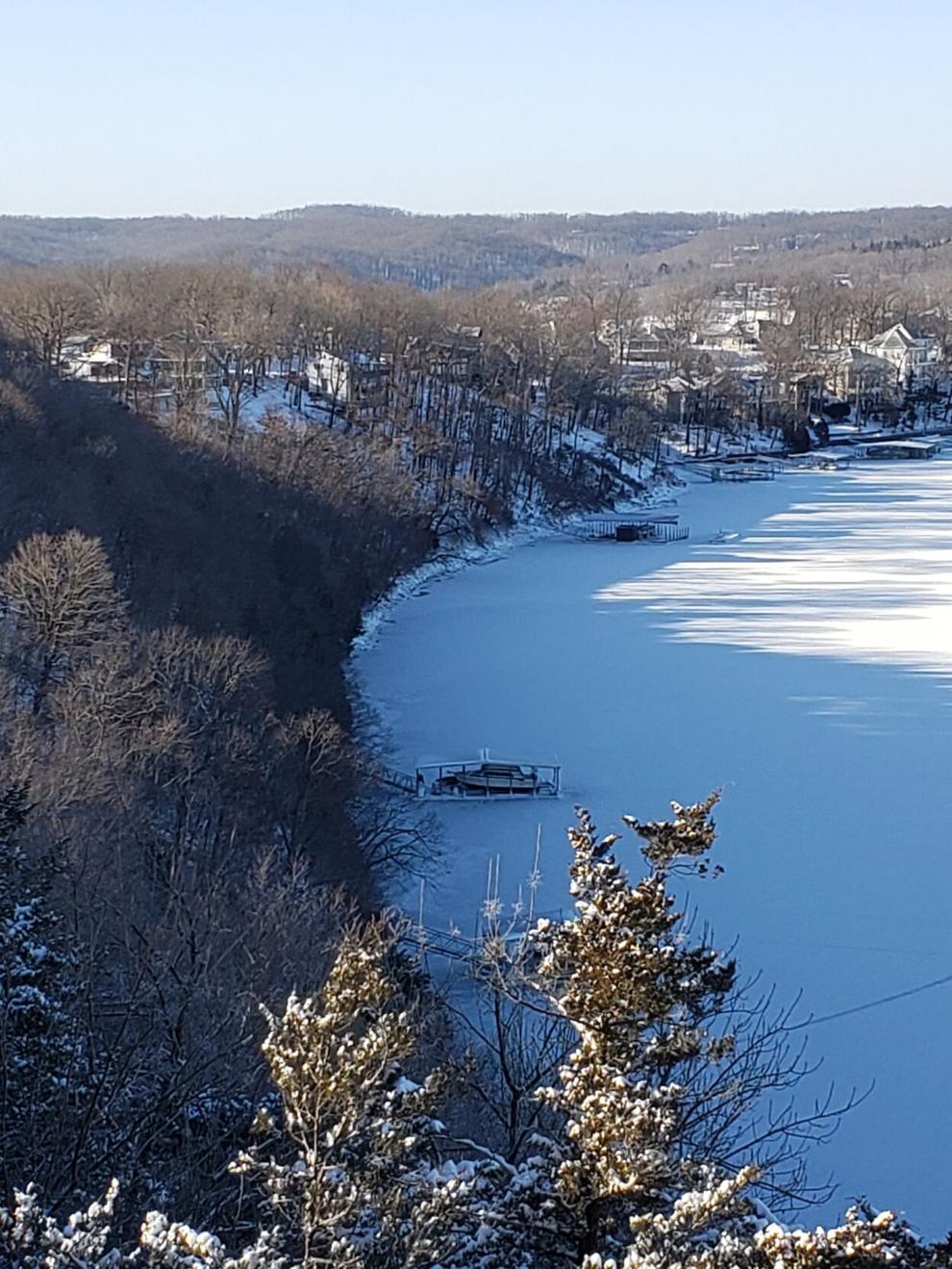 -
2) Boat Lift Down
Problem: Your boat lift uses air-filled tanks to keep your boat out of the water, and then pumps out the air to lower the boat when you're ready to get on the water. But cold temperatures reduce air pressure, so for the same reason your vehicle's tires need extra air in the winter, your dock lift likely needs a boost too. Some dock lift owners don't realize this until it's too late, the lift drops, and their boat is floating in the slip. Now… you did tie your boat to the dock structure after you put it on the lift, just in case this happened, right? Boat lift companies get phone calls about lifts going down every winter, when a major temperature drop hits.
True story: This very thing happened to the LakeExpo boat. Two years ago, while we were at the Overland Park Boat Show, a neighbor in Linn Creek Cove, where the boat is docked, sent us a photo of our Donzi center-console, adrift in the cove. He hopped on his boat, pulled ours back to the dock, and tied it up, so all's well that ends well. But don't be like us! Here's the solution…
Solution: Use Firstmate Controls' lift-control system. It syncs to an app on your phone and automatically adds air pressure to your lift when it notices the lift starting to drop, unless of course you lower the lift deliberately. It also notifies you if there's a problem with the lift, like it's down. (The LakeExpo boat lift now uses FirstMate.) -- https://firstmatecontrols.com
Lake of the Ozarks Boat Lift Companies: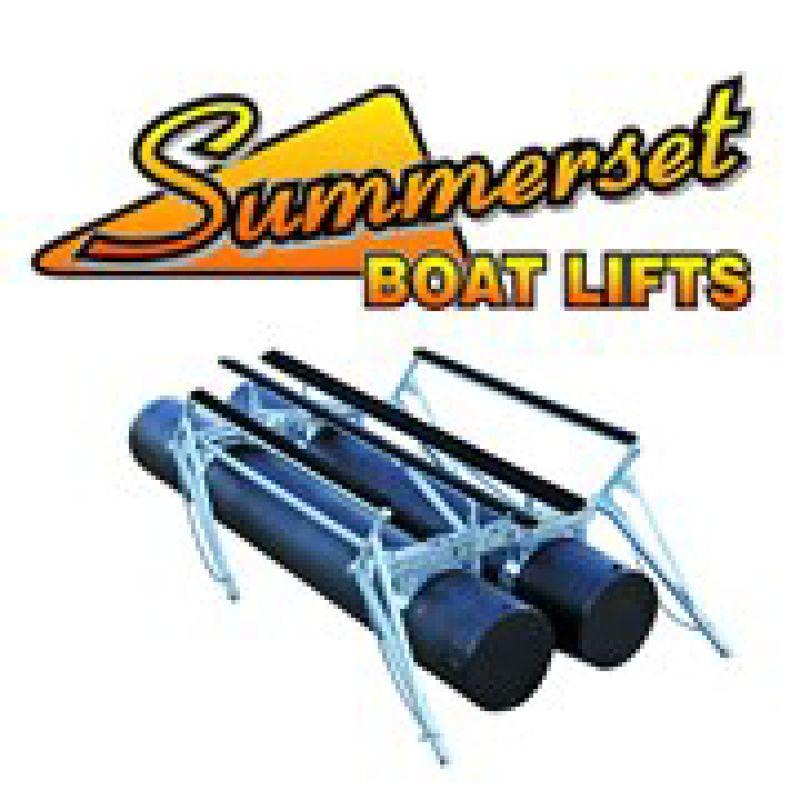 Lake of the Ozarks is well-known as one of the premier vacation and second home destinations in the Midwest with boating, lodging, golfing, gr…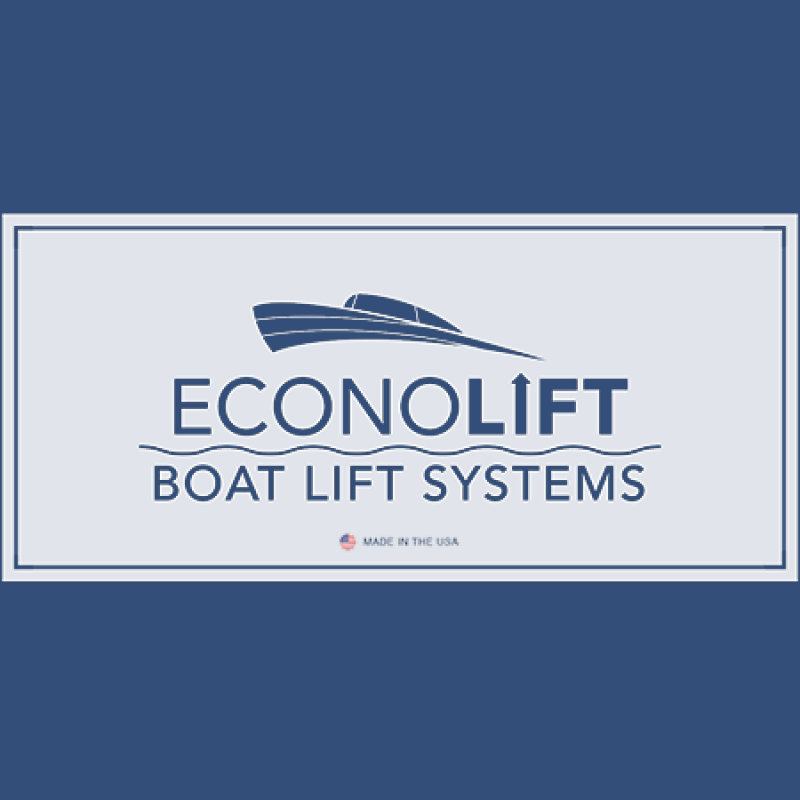 Econo Lift uses only the highest quality materials in it's boat hoists. We use a totally enclosed polyethylene tank for more stability…
-
3) Boat Sinking
Problem: Your boat sinks. In the winter, this can happen for a variety of reasons, but as long as it's safe atop your lift, it should be fine. It's when the lift goes down that your boat could be in trouble: Captain Travis Coleman with Lake Tow explains frozen seacocks and ball valves can reveal a problem once they thaw. And boats whose drain plugs were left out for the winter will sink quickly, if the lift goes down. Even if your boat is sealed-up tight, if the lift goes down and you don't have a dock bubbler running, the ice can form around your boat and wreak havoc on the fiberglass.
Solution: Coleman points out it's all about the lift. If your boat lift is keeping your boat out of the water, then the vicissitudes of winter's fury can't touch it.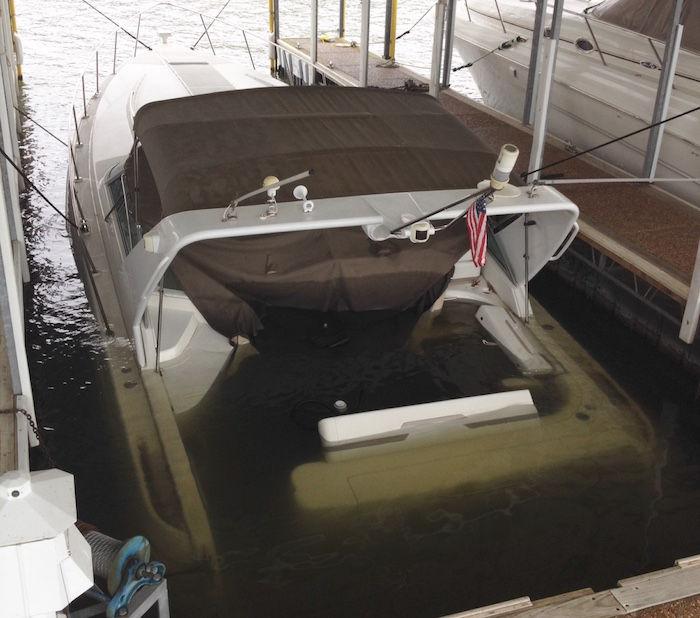 - 
4) Dock Sinking
Problem: Your dock floats atop encapsulated foam blocks, and a good dock builder provides more than enough flotation to keep the dock riding high even with the added weight of people and gear (and even fancy dock kitchens and bars). But the laws of physics are unforgiving, and after a heavy snow, some dock owners discover their structure wasn't up for the test. Heavy accumulating snow (ice makes this even worse) piles atop the dock roof, pushing the structure lower and lower into the water. Even in snow events that don't seem monumental, blowing wind can drift the snow to one side of the dock roof, putting extra weight on one side. A few major blizzards at the Lake have left dock owners with a catastrophe on their hands, like this one in 2011:
LAKE OF THE OZARKS, Mo. (LakeExpo.com) - Puxatony Phil followed Snowpocalypse 2.1 by predict…
Solution: Strong docks and good neighbors. If you're not at your Lake house, make sure you've got neighbors keeping an eye on the dock during heavy snows. And if the snow starts piling up, many dock owners opt to manually remove it. If you choose to do this, be sure to wear a life jacket, because a fall into the water this time of year can be fatal. Dock owners often use snow shovels or other pole-mounted devices to clear snow off the roof. Interestingly, a good boat lift can be a final failsafe when the snow gets heavy: in some past heavy snow events, the boat lifts on some commercial docks were providing the extra lift needed
Importantly: if you're having a dock built, don't let the builder scrimp on flotation.
-
Think warm thoughts! The Lake may be a sheet of ice now, but boating season will be here sooner than you think…