On Memorial Day, we predicted the national press about Lake of the Ozarks being wide-open for vacationers would bring more people here. Turns out that's exactly what happened! On Thursday, June 4, music superstars Blake Shelton and Gwen Stefani enjoyed one of the most unique things about the Lake: the top-notch restaurants and bars built right on the water.
According to a person familiar with the visit, Blake and Gwen enjoyed the day with family and friends, aboard a friend's boat. They stopped at local Lake hotspot Dog Days Bar & Grill, where they reserved the top deck for some private R&R. They also headed to another popular spot, the Cajun-themed Shorty Pants Lounge.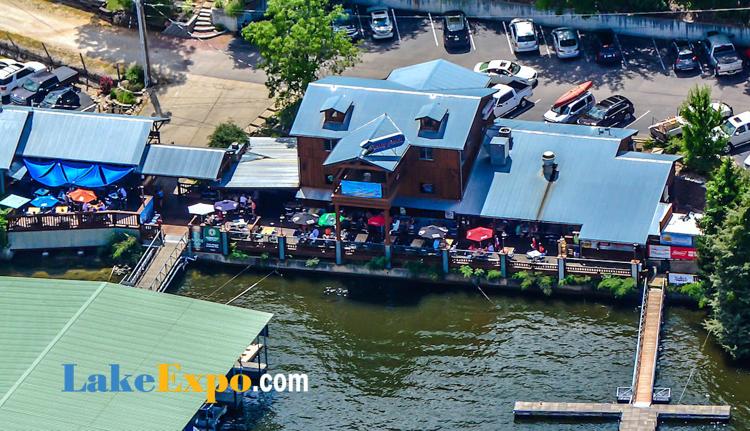 At Dog Days, someone snapped a not-exactly-socially-distanced photo of Blake, Gwen, and a few fans, doing that newly discovered pose called, "Americans who can't remember whether they're supposed to be 6 feet apart right now or not." According to CheatSheet.com, Blake and Gwen have been socially isolating, together at Blake's ranch in Tishomingo, Okla. This was reportedly their first trip to a restaurant or major outing since they began social isolation in March. What better place to breathe the sweet air of freedom than at Lake of the Ozarks?