"Fears are growing," the MSNBC news anchor began, as she cited now-debunked (ARTICLE: The Sturgis biker rally did not cause 266,796 cases of COVID-19) claims that the Sturgis motorcycle rally caused nearly a quarter-million new Covid-19 cases and compared that event to last weekend's Lake of the Ozarks Bikefest. The on-scene camera rolled, and reporter Dasha Burns breathlessly, behind a mask, spoke about the event in the Ozarks. "I have not seen a whole lot of folks wearing masks, not a whole lot of social distancing, and not a whole ton of concern for Covid-19," said Burns, who contracted and recovered from the coronavirus in March.
Watch the full MSNBC video & Burns' segment here.
But it's when the cameras went off that Burns accidentally revealed the truth about the event that draws an estimated 125,000 people to the Lake area every year. Minutes later, Burns and her team were spotted strolling along the Bagnell Dam Strip: mask-free, chatting, taking selfies, not observing social distancing, and clearly having a good time. Bikefest attendee Josh Terry and his wife watched Burns and his crew shoot their segment, shed the masks, and hit the Strip.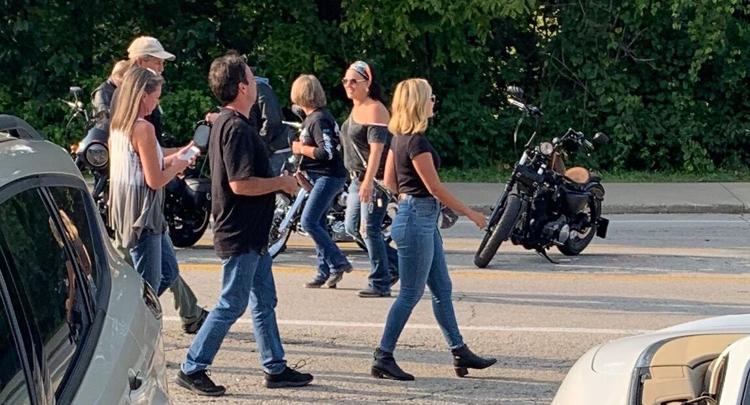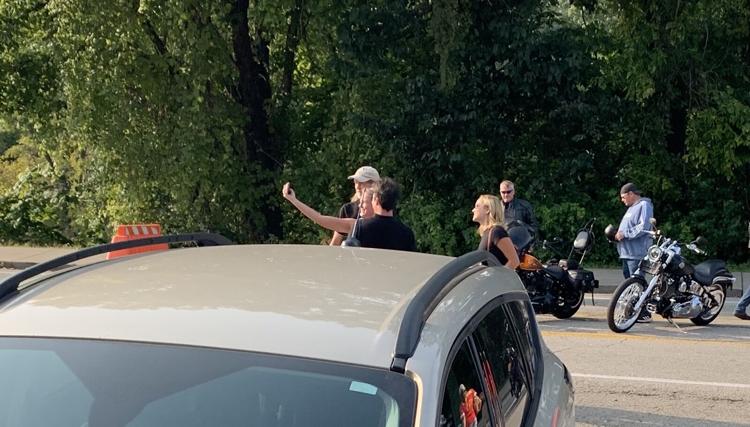 The wife and I made a quick trip to St. Louis on Wednesday. At lunch, with a hankering for s…
Burns' actions speak louder than MSNBC's narrative. Lake of the Ozarks is a place where people can take off their masks and be free and happy. For one weekend, at Bikefest, tens of thousands of people felt like life was normal again: not the "new normal" our rulers and technocrats keep threatening us with, but the kind of "normal" that we took for granted in 2019, where we had freedom of movement and no mandates about what we had to wear or what time we had to be in our homes or how long it would be until we could get a haircut. No matter what news station you watch—or report for—that kind of thing appeals to everyone.
True or False? Classrooms across the nation will soon be filled with school children.
In her segment, Burns noted Lake area business owners have told her the lack of heavy coronavirus restrictions have increased the number of visitors and resulted in better-than-expected revenues for the short vacation season in the tourist-driven area. She's right: Americans have voted with their feet this year, and many have fled to places that offered a safe haven from the mini-dictators ruling their cities and counties and states who have become drunk on their newfound power.
So, thank you MSNBC for putting this amazing place in the national spotlight yet again—it's some of the best advertising the Lake can get—and good on Dasha Burns for dropping the façade and enjoying the free air of the Ozarks. We hope she had a great weekend, and if we had to guess, she'll be back for a vacation soon.
On Memorial Day, we predicted the national press about Lake of the Ozarks being wide-open fo…