This event has passed
Lake Race Street Party
–
Bagnell Dam Strip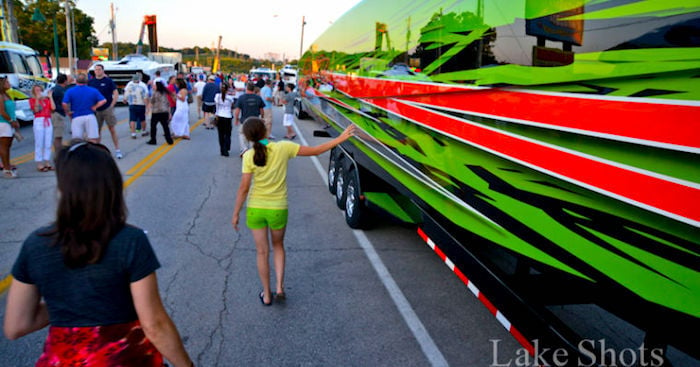 Friday, June 3, 2022, 4 - 10 p.m.
WHERE: The Bagnell Dam Strip
LET'S PARTY IN THE STREETS!! Come out and get up CLOSE to the very PERFORMANCE boats taking to the water racing on Saturday!! Talk with RACERS & CREW and get some AMAZING pictures!!
Don't miss the entertainment and Kid's Zone! Support LOCAL!
Our PSA... Shuttle service begins at 4 pm and will be available throughout the weekend. ALL Lake Race Parking will be in the campground below the dam. Please watch for signs, people walking and give a BIG THANK YOU to ALL our volunteers.
Occurred Friday, June 3rd, 2022 @ 4:00 pm – 10:00 pm
Bagnell Dam Strip
Lake Ozark, MO 65049
As featured on
Memorial Day weekend is here and Lake of the Ozarks' season of summer fun has begun!
It's an action-packed weekend at Lake of the Ozarks, with fun for all ages, on and off the water.
Summer is fully in-swing at Lake of the Ozarks and that means every weekend is packed with o…
Bagnell Dam Strip
Lake Ozark, MO 65049