EDITORIAL
'Party Cove' Reality Show Is Late To The Party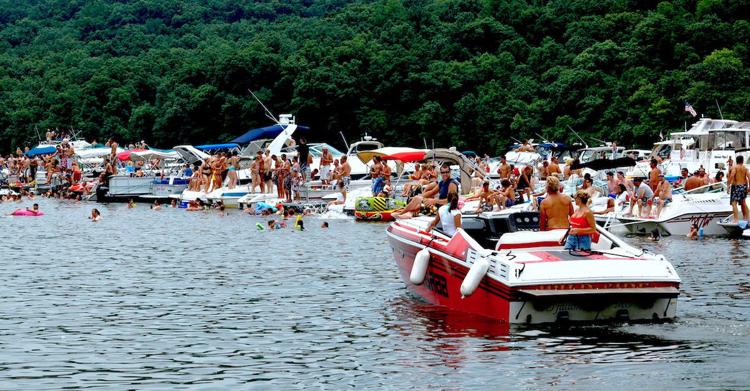 Apparently there's a new reality show to be set at Lake of the Ozarks. A company called 495 Productions is looking to put the Lake in its portfolio of hits, alongside the likes of Jersey Shore and Party Down South. The company is looking for "the most interesting, craziest, hottest, loudest 21+ SUMMER VACATIONERS," according to the casting call.
Here's the casting company's Facebook post with the announcement:
As aspiring reality TV stars fill out the application online, after all the standard stuff, they'll find these questions:
-BRAG! What are your best assets? Physical, material and social
-Tell us your wildest party story
-Tell us your best hook-up story
Enough said.
Here's the comforting thing: the Lake of the Ozarks Convention and Visitor Bureau hears from some film production company with a grand idea on an almost weekly basis, and few of them ever fly. And while 495 Productions has made a few successful shows, that doesn't mean their idea is going anywhere.
Trigger warning: we're about to get real. This show concept is so late to the party. And we're not talking fashionably late; we're talking they arrived after the party ended. Four reasons why...
1. Party Cove isn't what they think Party Cove is.
There was, to be sure, a time when Party Cove was what 495 Productions wants to invoke: a pool of wild summer revelry. Four Loko describes it as a place known for "public sex acts and water cannons, in no particular order." Those days are gone. Honestly, those days have been gone for years. It's still a place where some boaters like to cove out, but compare these two aerials of Party Cove:
THEN: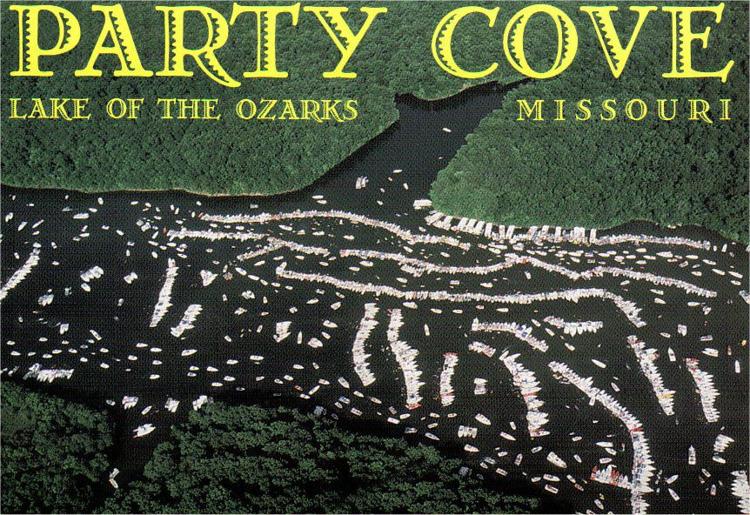 NOW (2017):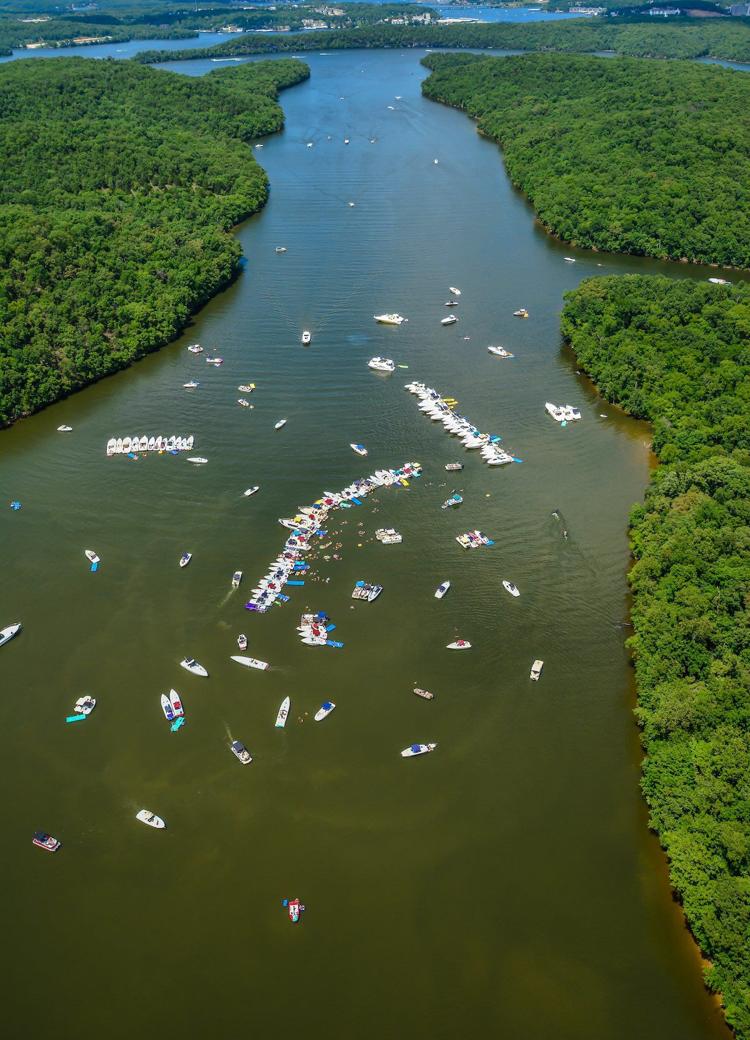 Oh, the Lake still has its wild hotspots. But they're mostly confined to a few waterfront restaurant/bars. The Lake of the Ozarks has changed since Party Cove's heydey in the 1980s and '90s. There's so much more to do: dozens of waterfront places with live music, and some kind of on-water event nearly every weekend. The Lake appeals to all sorts of demographics: from retirees (sorry 495 Productions!), to families with children, to college students. And it's so much better for it.
Then there's the history of Party Cove no one much likes to talk about: the drownings. A Columbia, Mo. man in 2016. And an Iowa man the same year. The Colorado man in 2014. A drunken boater in 2009. The Illinois man in 2007.
2. Reality shows are passé
Really even saying "reality shows are passé" is passé. The irony that they're the furthest possible thing from reality isn't even funny anymore. That's not to say no one watches reality shows. It's just that even those who watch them usually acknowledge they're just a guilty pleasure (emphasis on the "guilty").
3. They won't be greeted with open arms
There may have been a time when Lake of the Ozarks was a watery wild west... but that time is over. With 1,150 miles of developable shoreline, its perfect proximity to vacationers in major Midwest cities, and an economy that—while increasingly diverse—still leans heavily on the desire of vacationers not only to visit, but ultimately to buy a home here, there are plenty of economic interests at stake. This Lake draws all types, but a widely distributed reality show pigeonholing it as a magnet for vapid 21-year-olds won't be well-received by the businesses who make big bucks off a diverse tourism industry. Those businesses, as well as the Lake of the Ozarks Convention & Visitor Bureau, have a vested interest in promoting the Lake as a long-term asset whose size, diversity, and natural beauty keep drawing visitors back—from their first trip as a child to the day they finally buy a home here.
The reality is, a cloying promotional video about the lovely Lake of the Ozarks is not the kind of TV that turns a profit. As a result, this show will almost definitely be a really bad caricature of the Lake of the Ozarks, which is loved by far more than dudebros and party chicas. 
4. Shows glamorizing the inebriated hookup culture are misreading the moment
The cultural winds are changing. Colleges are awakening to the alcohol abuse and sexual brokenness on their campuses. Voices from across the political and religious/nonreligious spectrums are starting to speak—on this issue—in unison: raucous, inebriated hookups aren't worth celebrating. The film companies that are really making waves with "spring break" videos are doing this:
There's a place for everyone at Lake of the Ozarks: casual vacationers, powerboat racers, anglers, and even spring breakers. But we've had enough of alcohol-poisoning, sexual assaults and drownings.
At its core, Lake of the Ozarks is a place where Midwest families come to play: they wakeboard, waterski, tube, and kayak. They roll around and balance on floating mats, and find cool spots to cove out and have lunch. It's a place where people find reprieve from the rat race: a couple weeks per year, until they finally retire from the rat race and come watch stunning sunsets across glistening blue-green water. Sure, that might not be especially sexy. But it's true. And we love the Lake as it is; not as coastal media companies need it to be for their bottom line.