If you're in the mood for delicious food, unique tropical drinks, and a breezy atmosphere with a spectacular Lake view, then the Paradise Tropical Restaurant and Bar on Lake of the Ozarks goes at the top of the short-list for lakefront dining this weekend.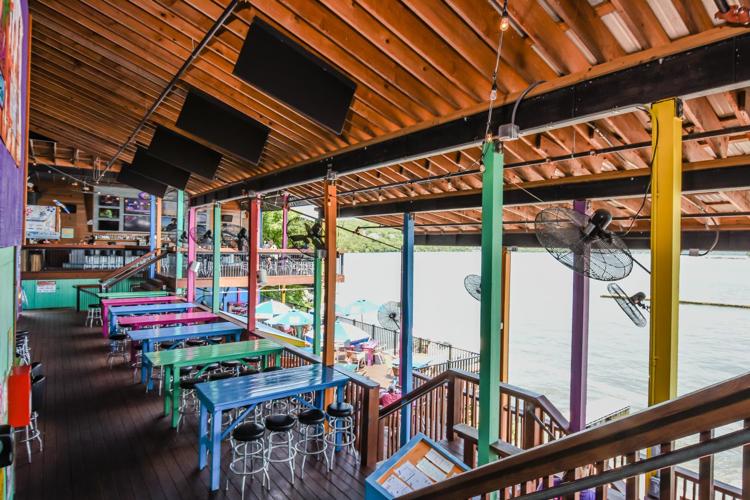 New to Paradise is Chef Nathan Bohning, who insisted that the restaurant get a char-grill and helped craft their new menu, with the addition of bowls and wraps for customers wanting healthier options. Lounging on one of the many colorful covered decks waiting to taste Paradise's signature dishes, a server brought two of Paradise's signature drinks. Talk about a slice of paradise! The Nectar of the Gods and the Jamaican Ten Speed deserve their own treatment: read about it here (and get the recipes)…
Picture yourself lounging on a tropical beach: what's in your hand? A frozen drink, of cours…
Dinner entrees at Paradise are available beginning at 4 p.m. with your choice of sides. The Bleu Cheese Encrusted Filet is steak done right, and the Crab Cake Entrée made me think I'd died and gone to the good place. This is the food they serve in Paradise…
While I sip a frozen drink and take in the colorful tropical vibes and boats crisscrossing t…
Perhaps the most brilliant social-distancing innovation yet, guests can also enjoy Paradise food and drinks dockside via their zipline delivery system. Videos of bagged food gliding down the zipline have already won the Internet. The restaurant is also dog-friendly and offers a special menu for your pooch.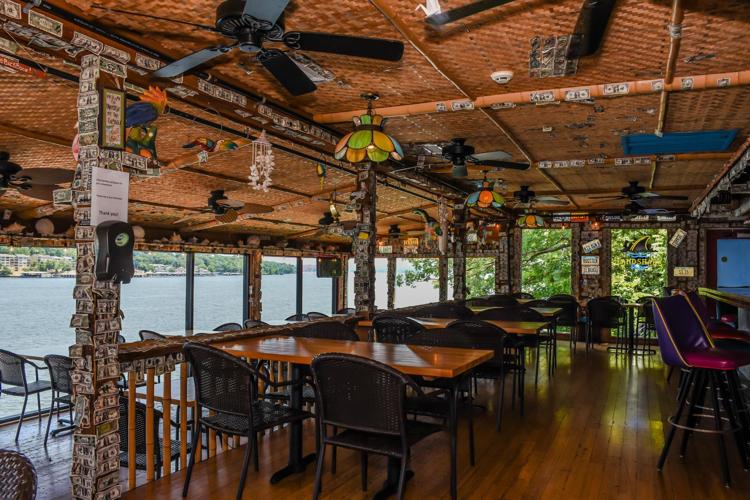 Paradise is open every day at 11 a.m. and has live music Tuesday – Sunday, through September. A brunch buffet available on weekends and holiday-Mondays at 9 a.m. features made-to-order Eggs Benedict as well as specialty Mimosas and Marys.
With three bars, an arcade, a wall of TVs to watch sports, and a quaint air-conditioned dining room with bar, every day is paradise at Paradise Tropical Restaurant and Bar! Visit at 430 Tropical Trail in Sunrise Beach or by water at the 24MM. Curbside pick-up available by calling 573-374-4777.