Picture yourself lounging on a tropical beach: what's in your hand? A frozen drink, of course! And at Paradise Tropical Restaurant and Bar on Lake of the Ozarks, the frozen drinks take you right where you want to be. 
First up: the Nectar of the Gods. The presentation itself made this frozen cocktail almost too beautiful to drink! With an ideal blend of light rum, Hiram Walker Peach Schnapps, mango and strawberry puree, this delicious drink is highly deserving of its name and is definitely my favorite. This fruity combination is not too sweet and is so refreshing that you'll end up ordering another, on a hot summer day.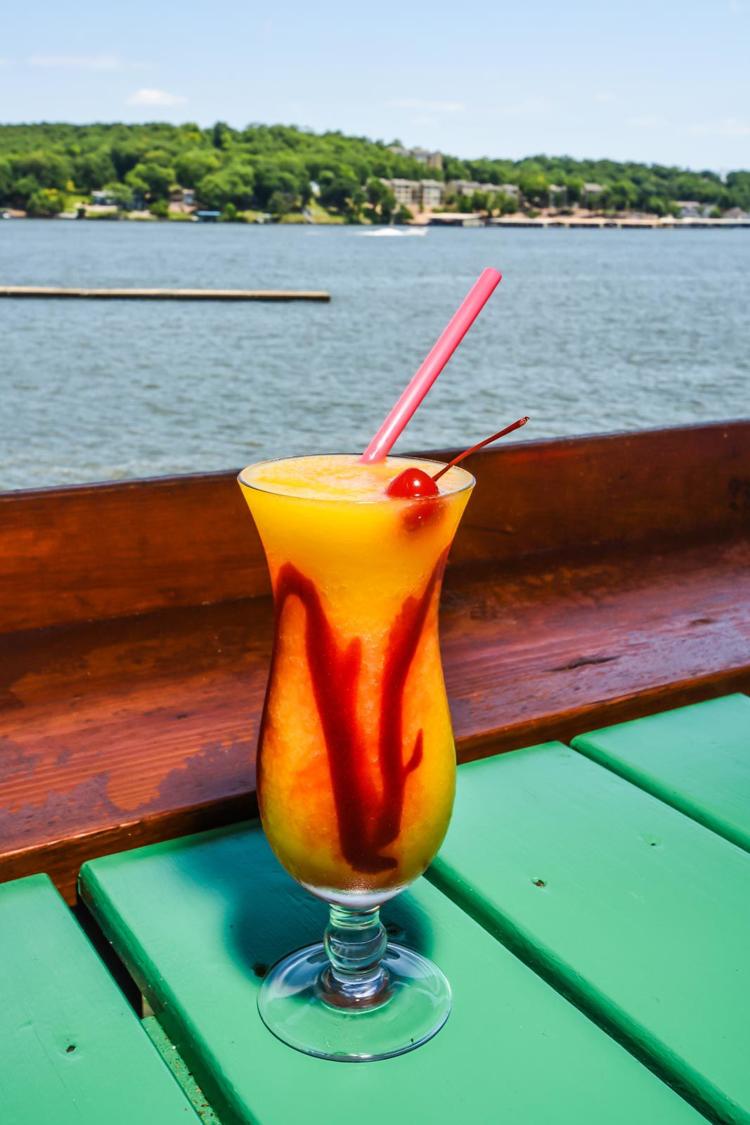 Another delicious frozen treat, the Jamaican Ten Speed, is served in a real pineapple! This perfect balance of Malibu Coconut Rum, Hiram Walker Melon Liqueur, Banana Liqueur, fresh banana, coconut cream, and coconut and pineapple juices is what every smoothie on the planet wishes it could be. If you like piña coladas as much as I do, you'll love this combination with its melon twist, making you feel like you're vacationing in the Caribbean.
The pineapple was the perfect flourish, and if you're craving that extra flair, for $5, any and all drinks can be served in a pineapple – complete with umbrella – just like in a tropical paradise!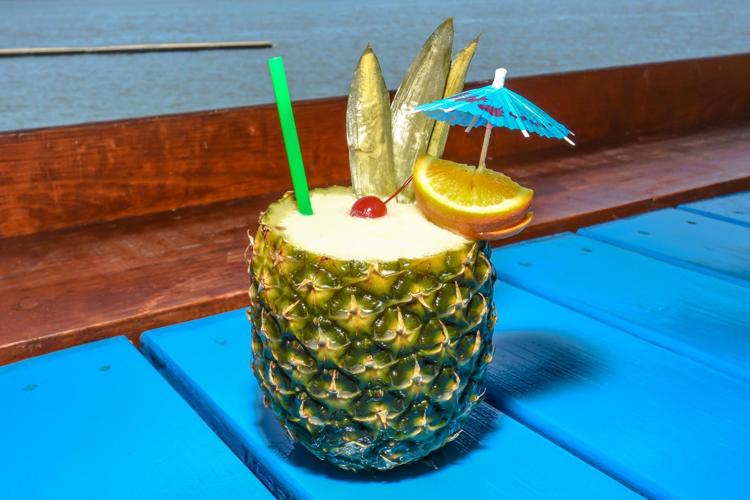 Click here to view Paradise's menu.
-
Paradise is open every day at 11 a.m. and has live music Tuesday – Sunday, through September. A brunch buffet available on weekends and holiday-Mondays at 9 a.m. features made-to-order Eggs Benedict as well as specialty Mimosas and Marys.
With three bars, an arcade, a wall of TVs to watch sports, and a quaint air-conditioned dining room with bar, every day is paradise at Paradise Tropical Restaurant and Bar! Visit at 430 Tropical Trail in Sunrise Beach or by water at the 24MM. Curbside pick-up available by calling 573-374-4777.