There's a fresh new place to celebrate, on the nostalgic Bagnell Dam Strip in Lake Ozark.
Located at 1785 Bagnell Dam Blvd. in Lake Ozark, The Main Event wedding and event venue is a pleasantly suprising mix of elegance, industrial chic and rustic charm. Boasting 6,000 square feet of hardwood floors, with towering walls that climb 20-plus feet to an exposed ceiling, the fully-renovated building is a far cry from the ramshackle mess that owner Tina Stotler found when she first considered buying the property in early 2017.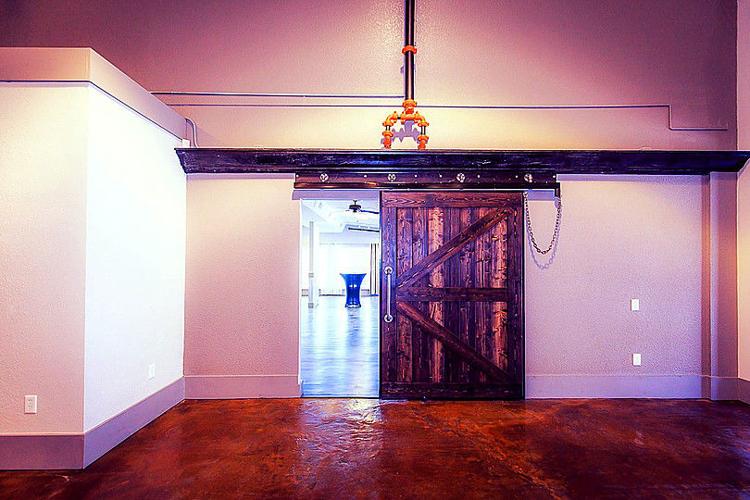 "There were mountains of junk left over from the previous tenants, uneven floorboards, broken tiles and windows," Stotler said during a recent tour of the property. "The list was endless."
Still, Stotler admits to having a soft spot for things that need renovating; and she felt there was tremendous potential hidden beneath the dust and debris.
"I was convinced that the building's size and location had the makings of an excellent event hall," Stotler said. "Plus, I thrive on finding real estate, imagining its potential and bringing that potential to life." She opened the newly renovated space in the fall of 2017.
With more than a decade of real estate success to her credit, Stotler is deeply familiar with the hurdles of breathing new life into worn-out structures. But her personal and professional background shows that she is not one to shy away from a challenge.
Summer vacations at the lake house her parents built in 1962 are among Stotler's favorite childhood recollections. So much so, that as an adult she constructed her own lake home right next door and spent several years bridging the divide between her career as a sales and marketing director for a national software company based in Illinois and personal time at the Lake of the Ozarks.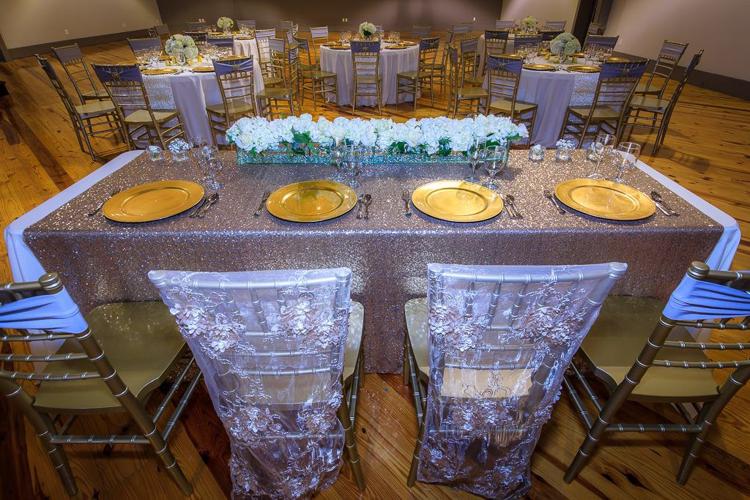 Ultimately, life at the Lake won out and in 2007, Stotler moved to the Lake fulltime and dove into the real estate business. A few years later, she founded The Property Shop at the Lake with the goal of helping other people achieve their lake home ownership dreams. 
"I was intent on creating a small boutique firm that would be about helping other people find the perfect property at the Lake so they could enjoy it like I have throughout my life," Stotler said. "And by doing that, I was fulfilling my dream, living at the lake and making more memories of my own."
Given her history of embracing new adventures, it comes as no surprise that Stotler jumped into a dilapidated mess of a building and transformed it into a trendy event venue. Over five months the building underwent a complete renovation that included fresh paint inside and out, two expanded asphalt parking lots, remodeled bathrooms, updated lighting fixtures, electrical upgrades and a nearly $30,000 fire suppression system.
"I looked at it and had a vision of this mess of an older building turned into the kind of elegant industrial space that you don't see at the Lake," Stotler said.
Today, The Main Event stands as an impressive testament to Stotler's vision along with the ingenuity and craftsmanship of the local contractors that worked on the project. The property features an open-warehouse look that's industrial yet polished, and it includes two flexible spaces that can accommodate a variety of events.
At 1,400 square feet, the Gallery brings to mind a trendy cocktail lounge with floor-to-ceiling windows and sheet metal wainscoting on the pillars and walls. It's a great space for intimate gatherings and as an overflow space for larger gatherings in the Grand Hall.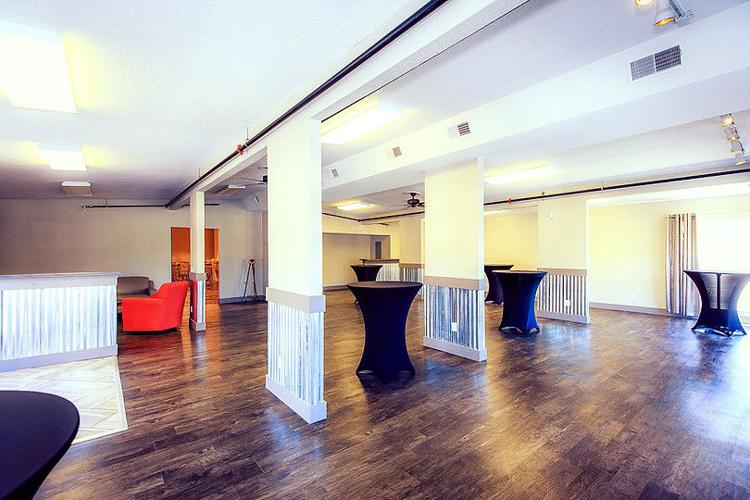 The 4,650 square foot Grand Hall welcomes guests through a set of rustic barn doors that open to expose 22-foot ceilings accented by vintage caged light fixtures, warm hardwood floors and a stunning steel staircase that ascends to a hospitality suite that's perfect for brides on their big day. Back on the main level, glass overhead garage doors that open to a patio area add character and functionality to the space.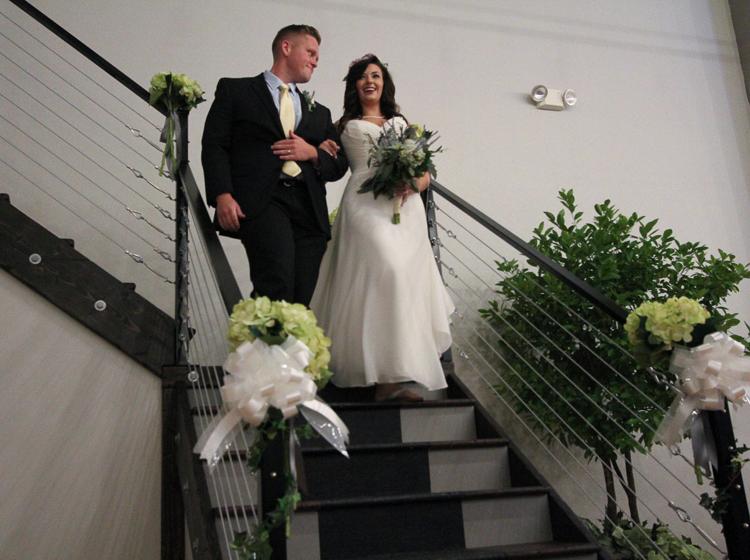 "The overhead doors look really cool, but they also make it easier for larger events and business expos to load big equipment in and out," Stotler said noting that part of her vision is to make The Main Event a go-to place for business events. "It's an excellent place for businesses to host special events and grab the attention of visitors to the Bagnell Dam Strip."
Regardless of the type of event, Stotler wants her new enterprise to be another means for making great memories about the Lake. 
"It doesn't matter if you are a bride on her wedding day or a business owner promoting your business," Stotler said. "It's all about people reaching for their dreams and I very much enjoy helping that happen."
This weekend, The Main Event is hosting an open-to-the-public Indoor Rummage Sale. It's April 20-21, the weekend of the Four Seasons garage sale, so a perfect chance to spend the day combing through vendors' troves to find hidden gems. There's booth space available, too, for anyone who wants to be a vendor.
To learn more about The Main Event or to schedule a showing, visit www.themaineventloto.com or call 573-480-7560.