A new law in Missouri that defines a boat as a building with a small swimming pool inside of it could make it easier for casino developers in Missouri, and at Lake of the Ozarks.
In Missouri, gambling games are only allowed to happen on what state law defines as an "excursion gambling boat" located on the Missouri or Mississippi rivers. The original idea of quaint riverboats cruising the scenic waterway while patrons sipped champagne and tossed dice at the craps tables was soon torpedoed by reality: today's Missouri casinos are huge complexes perched on the banks -- or near the banks -- of those two rivers. Isle of Capri in Kansas City was built in 1996 on a small lake about 400 feet from the Missouri River. The lake was built specifically for floating the casino, and the whole build (lake, casino, and all) cost $110 million.
The definition of an "excursion gambling boat" got even squishier in 2021, though. Senate Bill 26, signed by the governor, enacts a diverse array of changes to Missouri law. Among them, it changed the definition of an excursion gambling boat to include a "nonfloating facility." But lest Missourians start dreaming up plans for games of blackjack aboard that forever-grounded boat in their backyards, the law still stipulates a few things:
1. The facility has to be within one thousand feet of the Missouri or Mississippi River.
2. The facility has to be licensed by the Missouri Gaming Commission (like all other excursion gambling boats), which only gives out 13 licenses. All 13 are tied up. AND,
3. Inside or beneath the facility -- somewhere, anywhere -- must be at least two thousand gallons of water either in an enclosed space or in rigid or semirigid storage containers or structures.
At Lake of the Ozarks, a local investor group has been pushing for a change in state law to allow casinos here. Until lawmakers remove the requirement that a casino be on the Missouri or Mississippi rivers, that won't be possible. A spokesperson for the group told LakeExpo he did not see the new law as negative for their prospects, noting it was pushed forward by a group trying to qualify a river location for a casino, other than the Missouri and Mississippi.
Senate Bill 26 may have made it easier to build such a casino, if (or when) the law constraining excursion gambling boats—floating or nonfloating—to those two rivers is changed. Now, no pretense of a boat is required, just a building, with one of these inside: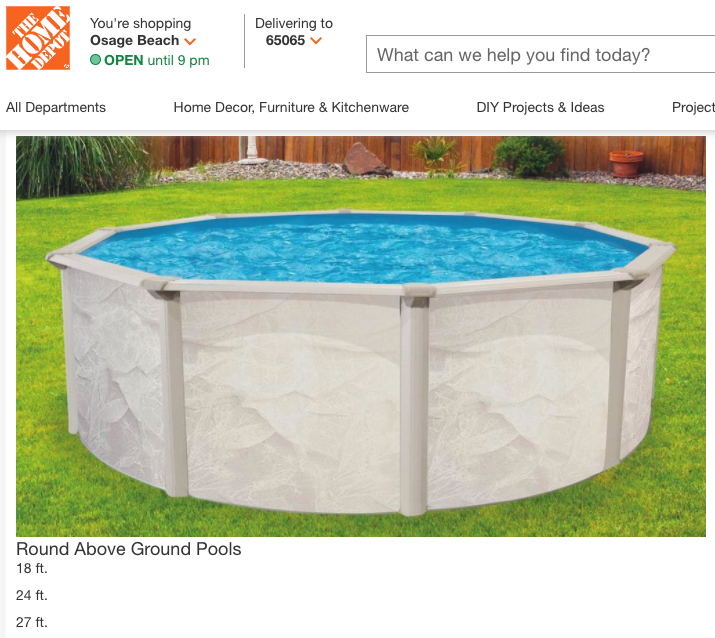 From the bill description:
GAMBLING BOATS (Sections 313.800, 313.805, and 313.812)
Current law defines "excursion gambling boat" as a boat, ferry, or other floating facility. This act modifies such definition to include nonfloating facilities, which are defined as any structure within 1,000 feet of the Missouri or Mississippi rivers that contains at least 2,000 gallons of water beneath or inside the facility.
This act also modifies current law relating to the licensure of excursion gambling boats to allow for nonfloating facilities.
Past Coverage
JEFFERSON CITY, Mo. — The Covid-crippled Missouri legislative session ended last week, and o…
Earlier this year, I penned an OpEd outlining five bold new initiatives to stimulate Lake ar…