To hear boat service techs tell it, ethanol is no friend to boaters. Tales (and photos) abound of marine components damaged by ethanol-blended fuels. How, then, could the fastest boat at the country's largest unsanctioned boat race—The Lake of the Ozarks Shootout—be named American Ethanol?
It's a matter of percentages.
Don Onken's lightning-fast boat, American Ethanol, doesn't use much gasoline. It's powered by an E85 ethanol blend: essentially 85 percent ethanol and 15 percent gasoline. The result is incredible power from the boat's four, four-cylinder engines: Onken reports the boat tests at more than 8,000 horsepower. Hence its ability to go from 40 mph (the standard speed at the Shootout start line) to 204 mph in 3/4-mile. According to Onken, he was not necessarily the first powerboater to start using ethanol, but was one of the original supporters of using the biofuel in his boat.
BOATER POLL!
As a boater, do you feel confident in your knowledge about what fuels are safe for your boat?
You voted:
But most boats aren't built to run on E85; they're made for gasoline. And what boaters typically find at fuel pumps on land is E10, a 90/10 blend of gasoline and ethanol.
Chris Bliley, Vice President of Regulatory Affairs for the ethanol/renewable-energy advocacy organization Growth Energy, points out, "All modern marine engines are approved and warrantied for gasoline containing 10 percent ethanol (E10), and have been for nearly two decades."
That ethanol-blended gasoline is subject to a physical change called "phase separation." When gasoline is blended with ethanol, a low-octane (in the upper 70s) gasoline is typically used; when combined with the high-octane (90s) ethanol, it produces the desired 87-91 octane blended fuel. But during phase separation, the lower octane gasoline separates from the higher octane ethanol, causing all sorts of engine and component problems, according to marine industry experts. Phase separation is not a major concern with automobiles, particularly since the fuel is typically used quickly and does not have time to separate. But phase separation is exacerbated by the presence of water, which means marine engines are at higher risk.
One group that has been sounding the alarm about ethanol-blended fuels in marine applications is the boater advocacy organization BoatUS.
"When we talk with marine shops, they say, 'Yeah, we see it all the time,'" said David Kennedy, BoatUS's Manager for Government Affairs, referencing component damage from blended fuels. In a recent BoatingIndustry.com poll and accompanying article, the website reported, "Boating Industry readers continue to report seeing more problems with engines and other boat components caused by ethanol… Ninety-two percent of our respondents said they have seen damage in their business caused by ethanol. That was up from 87 percent last year and 73 percent in 2015."
That's why BoatUS opposes the federal government's mandate that an increasing amount of "renewable fuels" (mainly ethanol) be blended into the nation's fuel supply.
"We don't oppose renewable fuels," Kennedy emphasized. "We don't oppose ethanol… but because of the way this energy policy is structured, it makes it increasingly difficult to get E-0… and makes it increasingly likely you'll see E-15 at the pump."
Bliley pointed out, "Ethanol has been used for more than a century. In fact, the first large-scale production car, the Model T Ford, was designed to run on ethanol in 1908, but the modern ethanol industry has really developed over the last 10-15 years with the advent of the Renewable Fuel Standard (RFS), which allows ethanol access into the transportation fuel market. Now that the RFS is in place, more than 14 billion gallons of ethanol are currently blended into the fuel supply."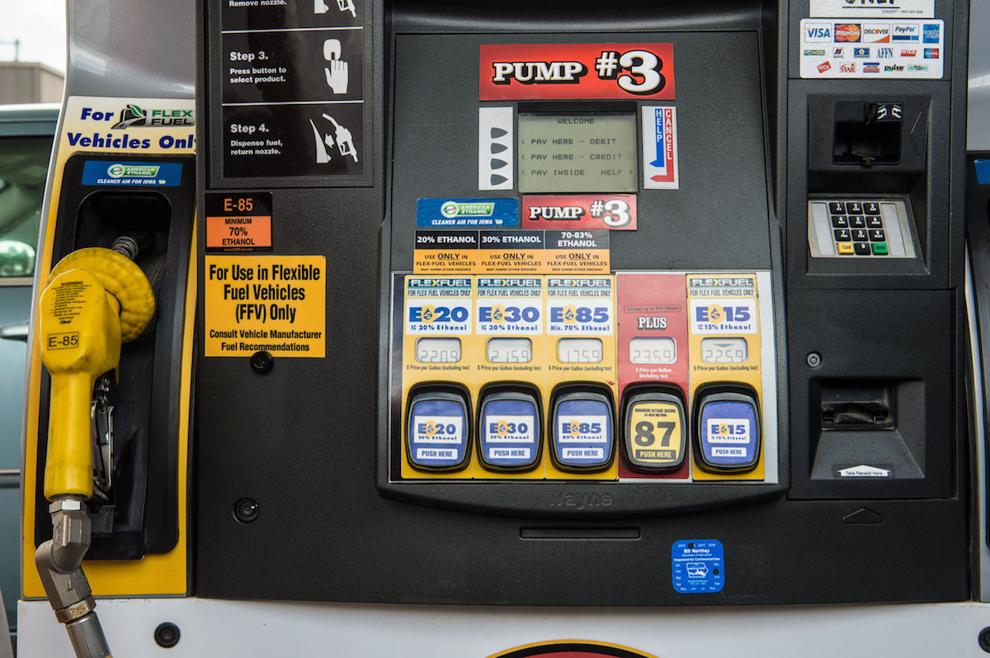 Kennedy explained why BoatUS sees the RFS as a problem: in 2005, the federal government set in motion standards that began incrementally increasing the minimum requirements for renewable fuels blended into the fuel supply. The annual increase was based on assumptions about the nation's fuel usage, which had been tracking steadily upward since 1983, other than a slight sag in consumption between 1989 and 1993.
But as it so often goes with central planning and predictions, those numbers were based on a set of false assumptions about increasing fuel usage. But according to U.S. Energy Administration figures, after a 15-year steady climb, Americans' motor fuel consumption dipped by about 6 percent in 2007, and then plummeted in 2013, landing 12 percent below peak numbers in 2006.
That dip in consumption combined with the EPA's increasing minimum requirements for ethanol in the nation's fuel supply means ethanol-free gasoline is increasingly scarce, Kennedy explained. He did note the government gave the EPA leeway to reduce the minimum required amount, and the agency did do that, but he says the net effect of reduced consumption and increased ethanol mandates means it can be harder for boaters to find safe fuel to put in their watercraft.
But can a discerning boater easily determine what kind of fuel they're putting in their boat's tank? It depends on who you ask.
According to Bliley, "A recent poll showed that 94 percent of boat owners find it easy to select the right fuel at the pump, and are confident in their selection. The poll surveyed 500 randomly-selected boat owners across the United States."
Alternately, BoatingIndustry.com reports "Earlier this year, Harris Poll conducted a survey of U.S. consumers on behalf of the Outdoor Power Equipment Institute. In that study, 63 percent of consumers said they assumed that any fuel sold at a gas station was safe for all of their equipment and vehicles. Additionally, only 55 percent said they read labels on gas pumps, such as those that would warn against using E15 in a prohibited application."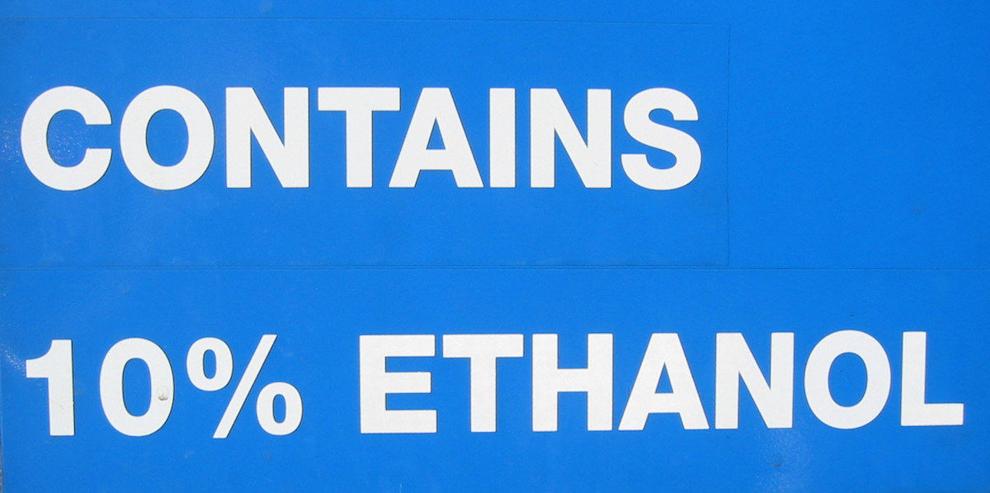 Kennedy says BoatUS would like to see better labeling at the pump. "There does need to be more done on the 'misfueling mitigation plans,'" he said, suggesting gas stations should "separate the pumps."
"We also think they need to change the mandate so that it basically makes room for all the fuels," he added.
Government mandates and technological advancements make it likely that ethanol is here to stay. Bliley points out that an acre of corn can produce 487 gallons of ethanol… year after year. But as ethanol technology develops, he says it doesn't necessarily have to come from corn anymore. "Right now, the majority of fuel ethanol used today does come from corn, with some ethanol plants also using grain sorghum to produce the fuel," he said. "But ethanol can be derived from virtually any biomass material.
"Ethanol created… by turning fiber into fuel, is called cellulosic ethanol, which is an exciting development within the industry that is starting to become more commercially available. Cellulosic ethanol can be created by using anything from grasses and algae, to wood or other plant waste."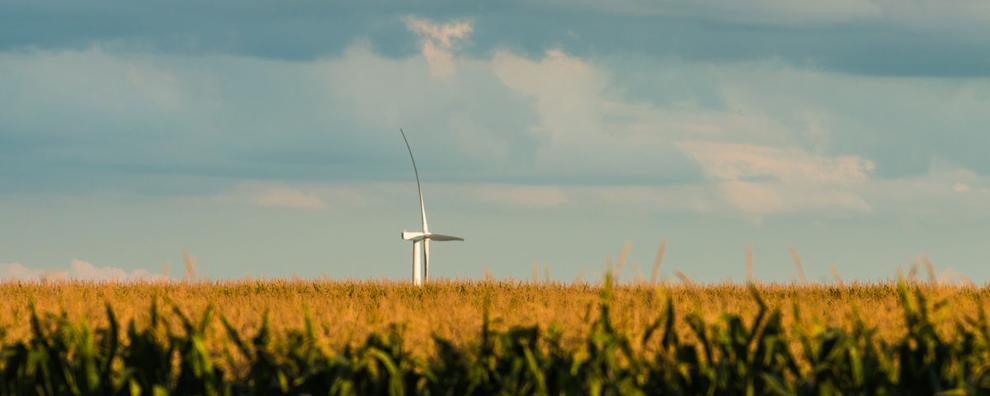 "Ethanol fuels aren't going away," Kennedy acknowledged, adding, "There's good clean-air reasons to do it… it increases the octane of fuel and there's places where they have reasons to do that." But he and BoatUS—along with many throughout the boating industry—would rather keep unblended fuels available for boats, regardless of what's going in the tanks of the trucks boaters are pulling them with.
According to Onken, his team has seen the benefits of ethanol firsthand, and it has contributed to the success they have had as a racing team. He pointed out, "The fuel burns cooler which is good for [our] engines, and it delivers higher horsepower which is obviously a benefit to anyone who races competitively. Furthermore, ethanol is a cleaner burning fuel that is better for the environment. For boaters who spend significant amounts of time out on the water, preserving the environment is a welcome bonus of using the fuel."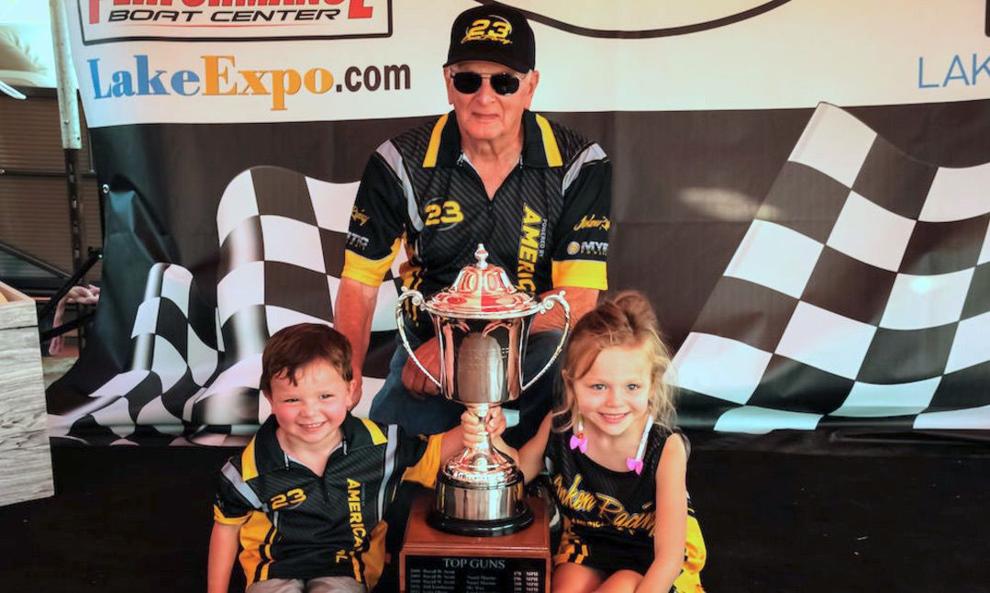 In a 2014 interview with LakeExpo.com, for the official Lake of the Ozarks Shootout Guide, Onken said he hopes someday all race boats will "burn corn instead of gasoline." But Kennedy says the marine industry would have to undergo enormous technological changes for ethanol to be the primary fuel used by the average boater.
Whether that will ever happen is pure speculation. Meanwhile, boaters continue to enjoy ethanol by cheering Onken's American Ethanol as it hits blistering speeds at the Shootout and beyond.