One of the most memorable Shootout Top Gun boats, from possibly the gutsiest Top Gun run in the race's history, recently got a makeover.
Meet Cory Schmitz, the owner of what's arguably the most iconic Eliminator Boats 33 Daytona ever—Fatal Attraction, the 33-foot cat powered by twin 1,800-hp engines from GT Performance that Nebraska performance boater Greg Olson pushed to a 192-mph top speed to earn the overall Top Gun title at the 2012 Lake of the Ozarks Shootout. That kind of speed—nearly 200 mph—is dizzying in a closed-cockpit boat. But Olson's boat was an open-cockpit...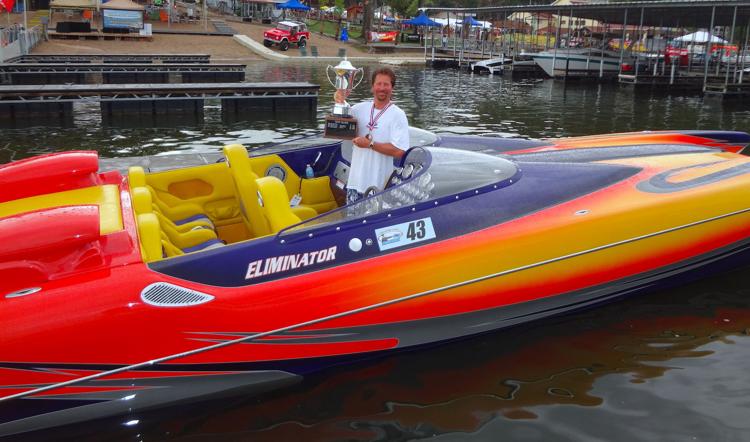 Olson, who had been competing in the Shootout since 2003 when the event was still being held at Shooters 21, said he had officially called it quits after the 2011 event when he didn't even get a chance to showcase all the hard work that went into preparing for that year's Shootout. On an early-morning test-run, an internal computer error caused a motor to burn up. Olson threw in the towel. But in 2012, after learning defending Top Gun champion Bill Tomlinson, owner of My Way, wouldn't be able to race, Olson saw a chance for glory and didn't let it pass. With his wife Michelle's blessing, Olson would race at the 2012 Shootout. But he only had 10 days to get the boat ready. Olson's team of mechanics at GT Performance got Fatal Attraction out of a storage unit in Lake Havasu City, Ariz., brought it to L.A., changed the EFI program, changed the jets, changed the fuel and then drove it 1,700 miles to Missouri.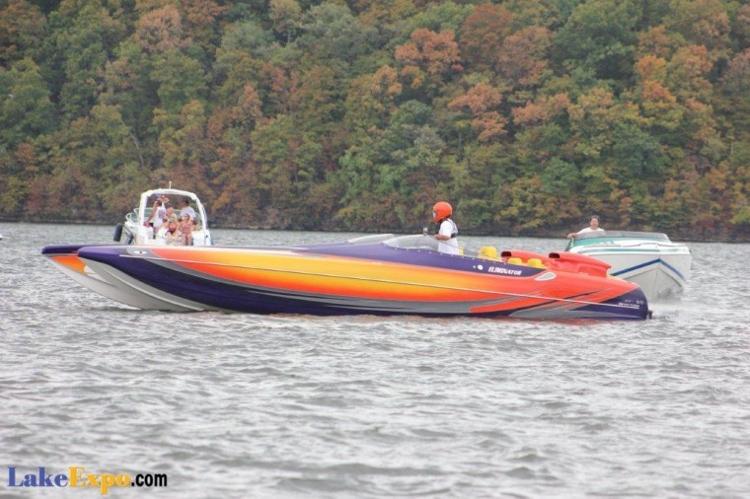 Without even a test run, the boat hit a mind-blowing 192 mph, and Olson took the Top Gun title.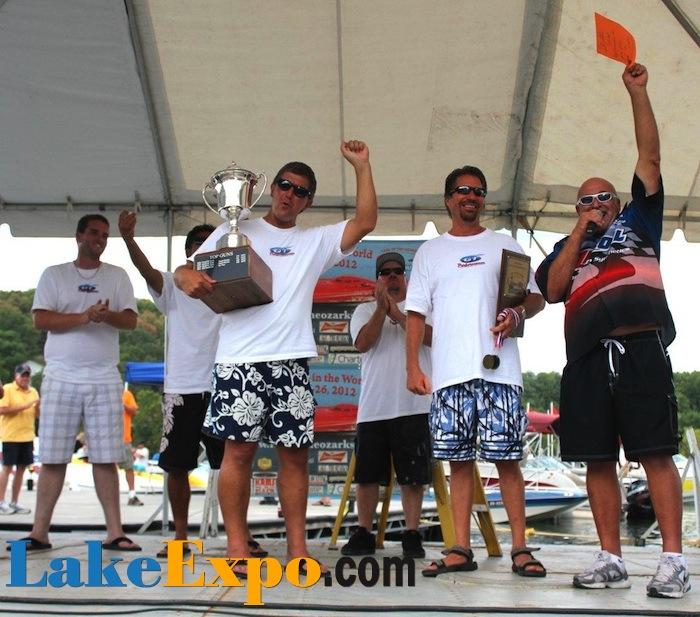 That was eight years ago. And since then the boat has been sold twice, now in the possession of Cory Schmitz.
Schmitz—who also owns a 33-foot V-bottom from Profile Powerboats and a classic Eliminator 19-foot Daytona that he uses at his local lake along the Cheyenne River, Angostura Reservoir—spends a lot of his time boating with friends on Lake Havasu, which borders Arizona and California, as well as traveling to poker runs in different parts of the country. He obtained the only open-cockpit boat to claim the overall Shootout Top Gun title in the past two decades about five years ago from his friend, Colorado's Tim Pivonka who bought it from Olson in 2013.
And just last week, Schmitz picked up the boat with a fresh, modern interior courtesy of the crew at Eliminator in Mira Loma, Calif....
Take a peek below, and then continue reading and see more photos at SpeedOnTheWater.com