Whether ye be an old salt, sea dog, or a mere scallywag, Captain Ron's has something for every pirate at the Lake!
Captain Ron's, owned by Ron Duggan, opened up in November 2006 and boasts 700 feet of Lakefront, two beaches, and a sand volleyball court that often hosts league play. In addition there are seven vacation rentals, an RV Park, and the beach even serves as a venue for weddings. Idle hands are the devil's workshop, especially for young buccaneers, so at Captain Ron's, an impressive pirate-themed playground and bounce house offer ample ways for kids to play while parents chill on the beach nearby.
The multiple tiki bars mean you get your drinks quickly, and talented musical acts keep patrons entertained throughout the season. Captain Ron's is also home to the Lake's biggest local singing competition, Sing Your Heart Out. And the biggest, most popular annual event at the Lake also call's Captain Ron's its home port: The Lake of the Ozarks Shootout. Annually, the last week of August, the venue swarms with powerboaters and powerboating fans who come to see the can't-miss boating event for boaters across the nation.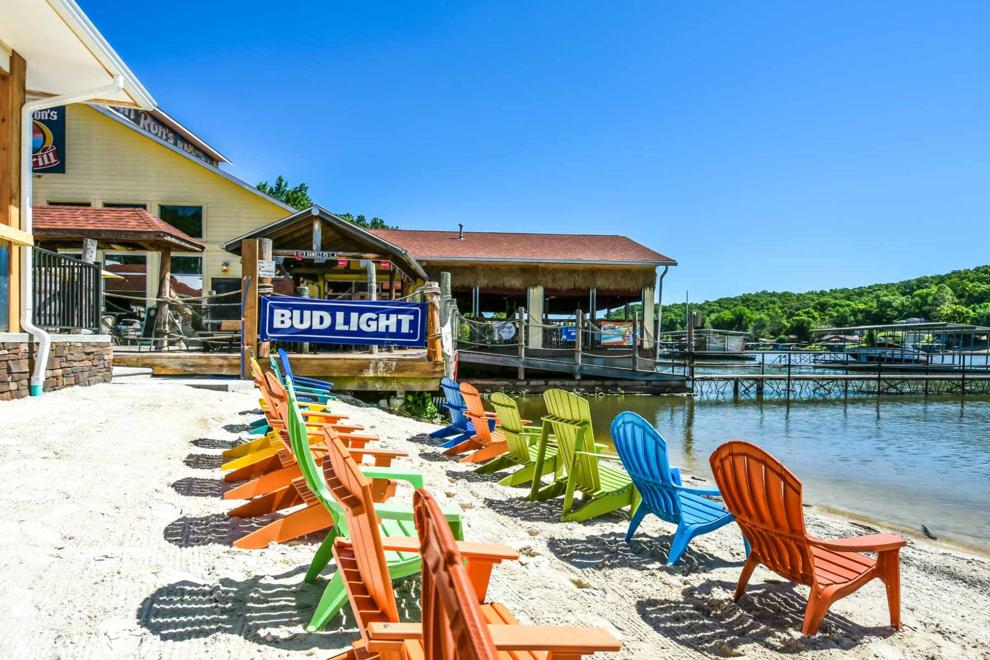 Whether you're there for Shootout or just for a day on the Lake, the hearties at Captain Ron's serve up a friendly and welcoming atmosphere that's family friendly while still allowing more piratey-feeling revelers to do their thing.
From the galley, Ron's crew aims to please, with gourmet pizzas and burgers as well as Captain Ron's specialty items such as Sailor Sticks & Cheese (warm Bavarian pretzel sticks served with warm beer cheese), Pulled Pork and Pork Tenderloin sandwiches, the Angus Ribeye, and plenty more. Need help making a decision on the menu? Try one of these two favorites: the Chipotle Shrimp Burrito or the Bacon Cheeseburger with a generous portion of huge, crispy onion rings.
Captain Ron's has the menu versatility to appeal to even the pickiest of pirates, with a wid…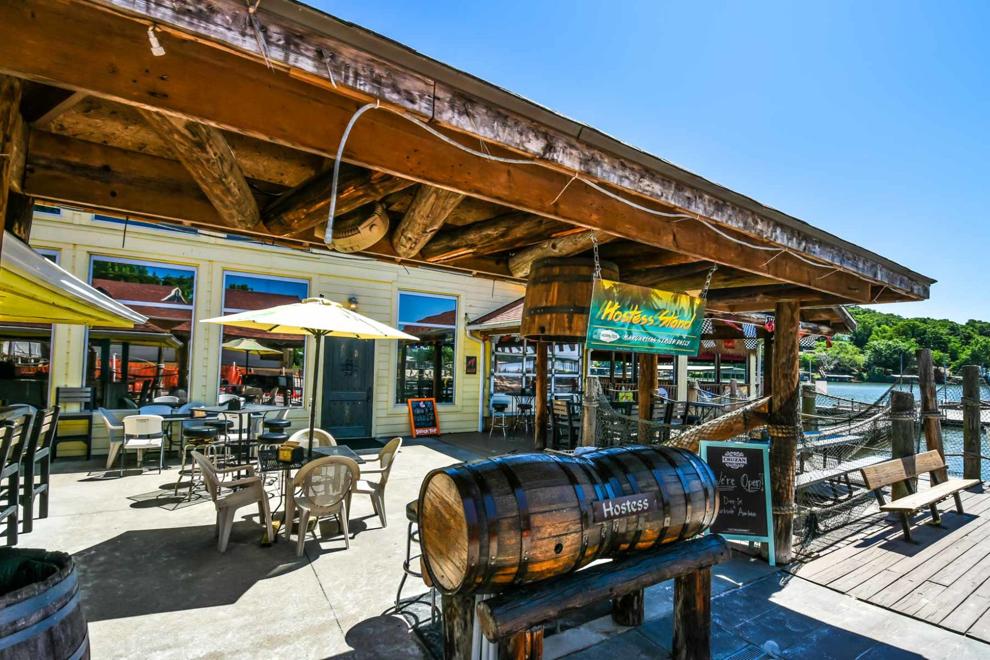 Captain Ron's veteran Nicole Craig started as a busser and has worked her way up the ranks over the past 8 years to server, bartender, and now manager. She and the other bartenders make some of the finest drinks on the Lake including their frozen Dirty Banana and ever-popular Strawberry Margarita on the rocks.
No matter what kind of grog your pirate heart prefers, Captain Ron's cocktails cater to ever…
Captain Ron's caters to patrons of all ages and lifestyles. Want to have a girls weekend? Rent out one of Captain Ron's quaint-and-cozy beachside bungalows and party it up all weekend without having to drive anywhere. Want to take the kids out for a fun afternoon? What's better than a beach, a bounce house, a playground, and a diverse menu with plenty of kid-friendly food options? Need a cold drink or a tasty meal amid a weekend of powerboating adventures on the Lake? This is your spot.
Get yourself marooned at Captain Ron's, and you'll be thankful you did!