Captain Ron's has the menu versatility to appeal to even the pickiest of pirates, with a wide array of appetizers, sandwiches and wraps, steaks, chicken, and seafood, salads, pizza, entrees inspired from West of the Caribbean, and of course, kids meals for the buccaneers.
Two of Captain Ron's signature items are a classic cheeseburger with bacon, and their one-of-a-kind Chipotle Shrimp Burrito.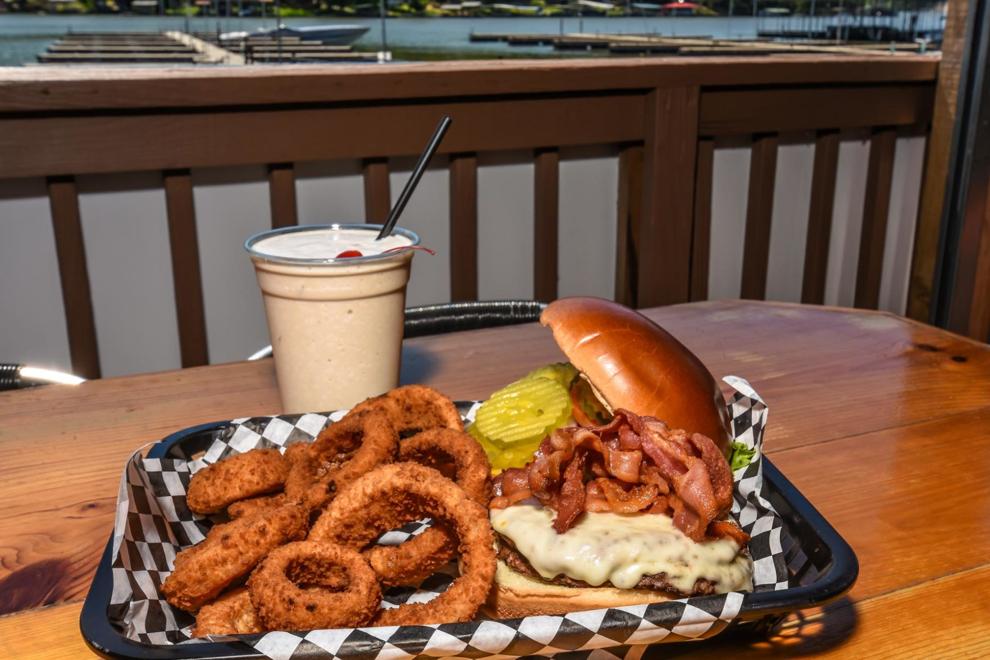 Captain Ron's bacon cheeseburger consists of two quarter-pound juicy and flavorful patties piled high with lettuce, tomato, onion, pickle, white cheddar cheese, and most importantly, bacon, prepared perfectly crisp. A generous portion of crunchy "Carp Lips," the name for Captain Ron's signature onion rings, are served on the side.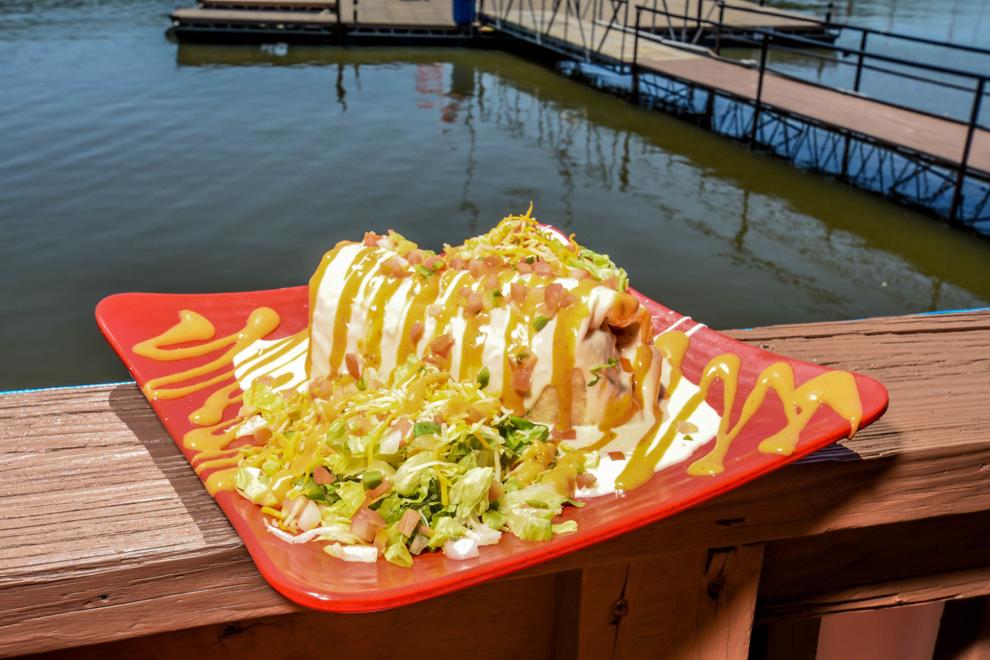 The rich and savory Chipotle Shrimp Burrito is the perfect meal for seafood-loving scallywags with big appetites. This burrito is comprised of a giant tortilla stuffed full of grilled shrimp, sautéed onions, rice, and black beans, topped with white queso and chipotle sauce, and served with salsa and sour cream on the side. The Chipotle Shrimp Burrito burrito packs a punch and will be finished by only the hungriest of guests!