LAKE OZARK, Mo. — The iconic Lodge of Four Seasons Resort will soon be under the management of global golf company Troon Golf LLC. Troon Golf has been selected to manage The Lodge of Four Seasons and its golf, marina and spa resort effective January 1, 2018.
In making the announcement, Susan Brown, owner of The Lodge said, "Troon® is the world's largest club and golf management company who has moved into resort and spa management as well. We are thrilled to have them joining us in managing and assisting in the future development and vision of The Lodge. Troon® is a respected golf brand complimenting the legacy of our legendary designers at the Robert Trent Jones Signature Course and at the Ken Kavanaugh Designed Course."
Tim Schantz, President of Troon said, "This is an exciting opportunity for Troon® and we truly appreciate the relationship with the Brown family. The Lodge of Four Seasons is an extraordinary destination and we look forward to working with the entire property team to enhance the experience and the legacy of The Lodge of Four Seasons for years to come."
Troon Golf LLC, founded in 1990 and headquartered in Scottsdale, AZ, operates as a golf management, development, and marketing company operating golf courses, private residence clubs, spas, banquet and meeting facilities and associated hospitality venues in the Americas, Asia, Australia, Europe, the Middle East, and Africa.
In December 2016, The Club at Porto Cima in Sunrise Beach, MO selected Troon® to manage the private 18-hole Jack Nicklaus Signature course, and the 17,000 square foot clubhouse and Yacht Club.
"While each property is a separate entity, the operational synergies will be a valuable asset to both Porto Cima and The Lodge" said Vice President, Mark Brown.
"A working partnership with a company that helps manage more than 250 golf courses and resorts located in 37 states and 29 countries will be an asset to The Lodge, it's guests and our employees," added Susan Brown.
"We want Lodge guests to enjoy a warm friendly resort experience where they will want to return frequently," concluded Susan Brown. 

The Lodge of Four Seasons offers 358 rooms and over 60,000 square feet of meeting space.  Amenities include the Midwest's best 36 holes of golf, a full service marina and five diverse restaurants. The Lodge is also the home of the nationally recognized Spa Shiki.
The Lodge of Four Seasons, long regarded a major destination resort in Missouri and the Midwest, was founded in 1964 by Harold Koplar, father of Susan (Koplar) Brown.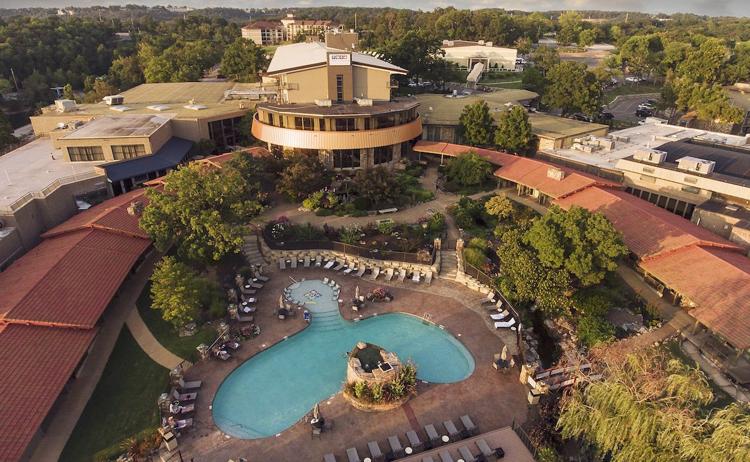 LAKE OF THE OZARKS, Mo. — When you combine stunning courses designed by some of the biggest names in golf with a beautiful lakeside resort set…
Revitalizing energy and creativity is flooding into the area with buyouts and commercial lakefront real estate selling faster than the Lake ha…