LAKE OF THE OZARKS, Mo. — The economic fallout from Covid-19 shutdowns has rippled across the nation: unemployment is at record highs, and it's anyone's guess as to what percentage of businesses across the country will be able to remain open after the nightmare is over. But at Lake of the Ozarks, some boat dealers say April was a new high-water mark.
Though the exact number is unknowable, it is clear that huge amounts of people opted to weather the Coronavirus storm away from the cities of their primary residence, and instead at their Lake of the Ozarks home. Local grocery and home improvement stores were nearly as busy as they typically are during the busy summer months. Realtors reported some of their clients with listings were staying at their for-sale Lake homes for awhile. And out-of-state license plates have abounded. When millions of people suddenly had their plans cancelled for the foreseeable future, many opted to go to the Lake and go boating.
Jeremy Anderson, General Manager of one of the Lake area's largest boat dealerships, Big Thunder Marine, says the company has never had an April as good as the one they just wrapped up. "We were up over 30 percent year-over-year," he said in amazement. That comes after a tough month of March. "It was a very 'unknown' month," he acknowledged: the shutdowns were just beginning then, and while boat transactions were still happening, they certainly took a hit. So they used that time to change their processes and launch a new website.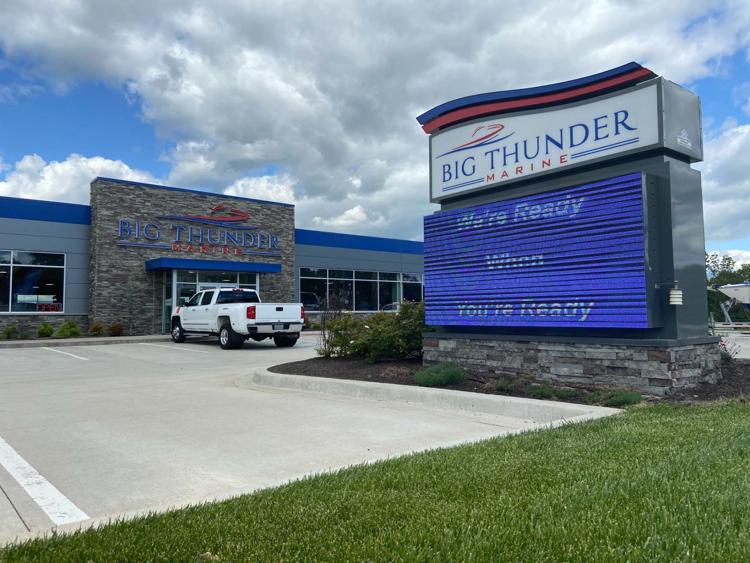 By April, Big Thunder had pivoted: "We did a lot of social media, talked to a lot of people. We did a lot of video walkthroughs," Anderson said. Along with many other still-open businesses, Big Thunder added additional cleanings, frequently wiping down surfaces and implementing social distancing norms. Salespeople were directed to make customers comfortable: if the customer preferred the salesperson wear a mask, then they would wear one. Some customers opted to come into the showroom early in the day or late in the evening, when no one else would be around, and they would meet a single salesperson there. In one instance, when a newly purchased boat was delivered to a customer's dock, Big Thunder staff dropped off the boat and then did a video call from the Big Thunder showroom, where a salesperson walked through an identical boat in the showroom to introduce the customers to the features of their new boat at the dock.
Record Fuel Sales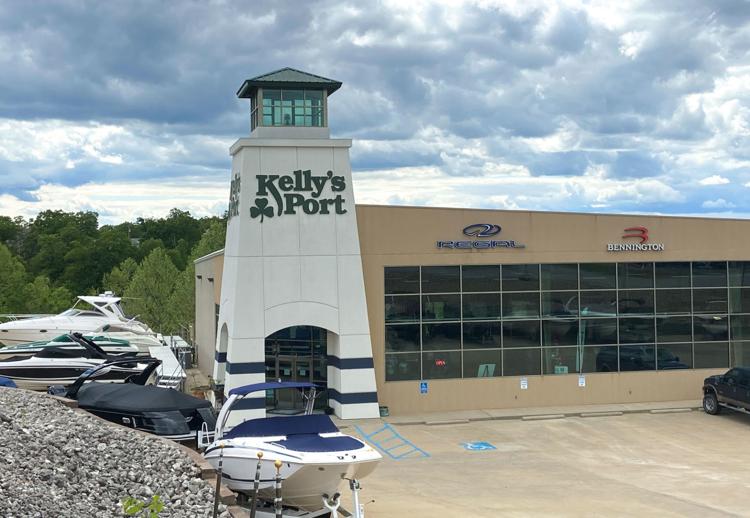 Kyle Kelly, of Kelly's Port, called their April boat sales "very, very good," saying they "far exceeded expectations." But the bigger story for Kelly's Port was at the docks. Kelly's Port's marina was "the busiest we've ever seen," he said. That's not just for April: that's all-time. Kelly says one Saturday in April brought the "most gasoline sales we've ever done in one day, in our 44 years of business."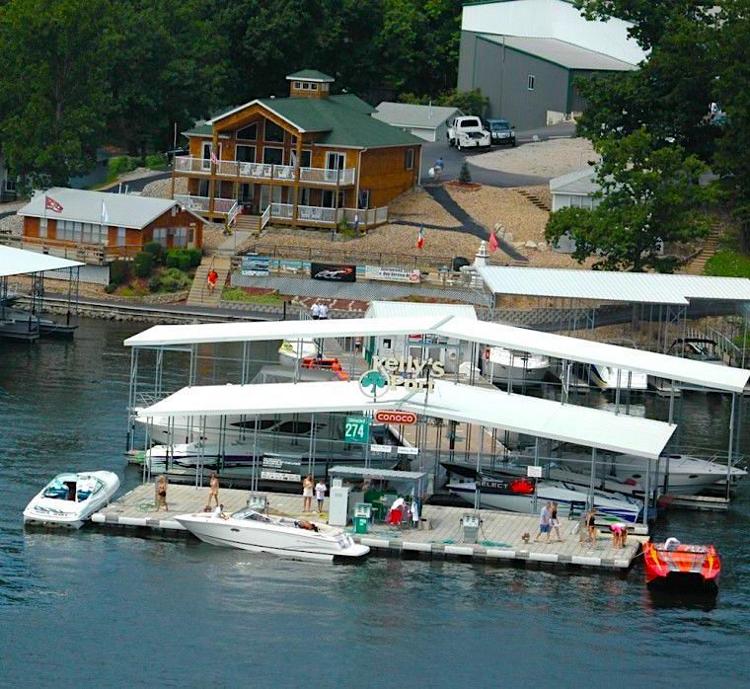 De-Winterizing In A Hurry
Brad Rozier, Majority Partner and GM of Premier 54 Motorsports in Osage Beach, says April boat sales were solid, but where they saw a massive uptick was in the service department.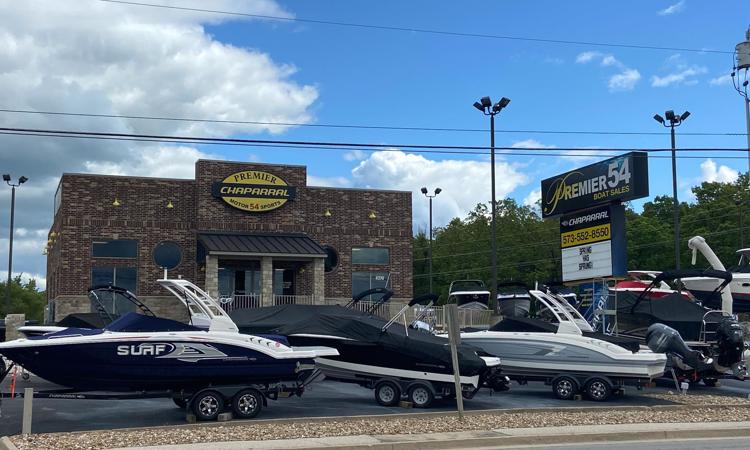 Rozier put plainly the obvious truth: "People wanted to get down here and boat," he said. Premier 54 was snowed under with boat service and de-winterizations in April, he said, and a glance at the Lake on any of April's sunny Saturdays proved the point. People were boating in droves.
Pro Shop
Big Thunder's pro shop saw a massive positive impact as well: "Our pro shop is up almost 50 percent, year-over-year!" Anderson raved. People were buying wakeboards, kayaks and paddleboards en masse. "Normally that stuff doesn't sell until it's hot out," he said, "But we're already really busy." Anderson pointed to one emerging trend: boaters are buying wake boats, and at Big Thunder that means MasterCrafts. The wake boat is the new family boat. "It's a family boat that everyone can [enjoy]. Everybody's surfing now," he said.
Missouri's Difference
Crucially—and distinct from other states—Missouri Governor Mike Parson's "stay-home order" did not require any businesses to close, and local county orders mandated the closures only of restaurant dining rooms and personal care businesses. As a result, Lake area boat sales businesses stayed afloat. "I think we did everything right as a state, as an area, and as a company," Anderson said. While boat dealers in Michigan were crippled by that state's draconian shutdown measures, by contrast, Anderson said, "We didn't furlough or lay off a single employee. In fact, we hired people!"
As the weather continues to warm and Missouri residents and businesses emerge from the shutdown, Anderson says all signs point to a strong summer at Lake of the Ozarks. "The best social distancing you can do with your family is on a boat," he said, adding, "The Lake is such a great escape from everything."
LAKE OF THE OZARKS, Mo. — Summer is months away, but owners of Lake of the Ozarks marinas sa…
LAKE OF THE OZARKS, Mo. — Boating is central to life at Lake of the Ozarks, so it may come a…
"It's not dead!" said Matt Schrimpf, when asked how the Lake of the Ozarks real estate marke…