On a rainy day in April, the most wonderful, terrible day was finally here. It was moving day. My family was making a change: going from our cedar house in the woods, into a stone-exterior second-tier Lake home, which my 7-year-old daughter calls "the castle," nestled on the north shore of Lake of the Ozarks. The boxes were packed, and the nerves were wracked.
As the moving company — Sunrise Movers — backed the truck into the driveway, here are the three things I worried about (and that I think most people who are moving also worry about), and how these guys took care of every bit of it. 
1. Show up. On time.
You'd wish we could take this one off the list. But it still happens at the Lake: certain contractors just don't show up.
Sunrise Movers didn't just show up on time; they really did treat our move like it mattered to them, and we felt valued as customers. Co-owner Joe Haynes said later that when a customer's name goes on their contract, Sunrise Movers views that customer as the utmost priority. It showed.
2. Take care of my stuff
An older crew member stayed in the back of the truck, making sure everything was loaded correctly (the perks of seniority!). "Wrap that." "Don't stack those." All that stuff. Meanwhile, inside, the crew leader ran a tight ship on quality control. Furniture that needed wrapping or padding, got it. Tricky doorways: handled. These guys worked well as a team, and those multiple levels of quality control ensured our family's valuables were protected.
3. Get the job done quickly (and carefully)
What's the old saying? "Fast, cheap, or good? Pick two." Sunrise Movers didn't sacrifice excellence — like I said, these guys were careful — but they worked their butts off, and got a big job done before the day's end.
That, despite the weather — it was raining. And despite me springing an unpleasant surprise on them — "Hey guys, we gotta get these four-wheelers in the truck, and that ramp ain't gonna do it" They muscled through it — literally. They put a guy at each corner and lifted the four-wheeler up, into the truck. 
If you're relocating to a different home at Lake of the Ozarks, or moving here for the first time, and you're thinking about DIY'ing the move, stop thinking that. "The Lake is literally built out of hills," Haynes says, and he's not exaggerating. That's not a DIY-friendly situation. The chiropractor visits and replacement cost for that couch you accidentally sent rolling down the hill will cost more than you'll pay the movers, anyways.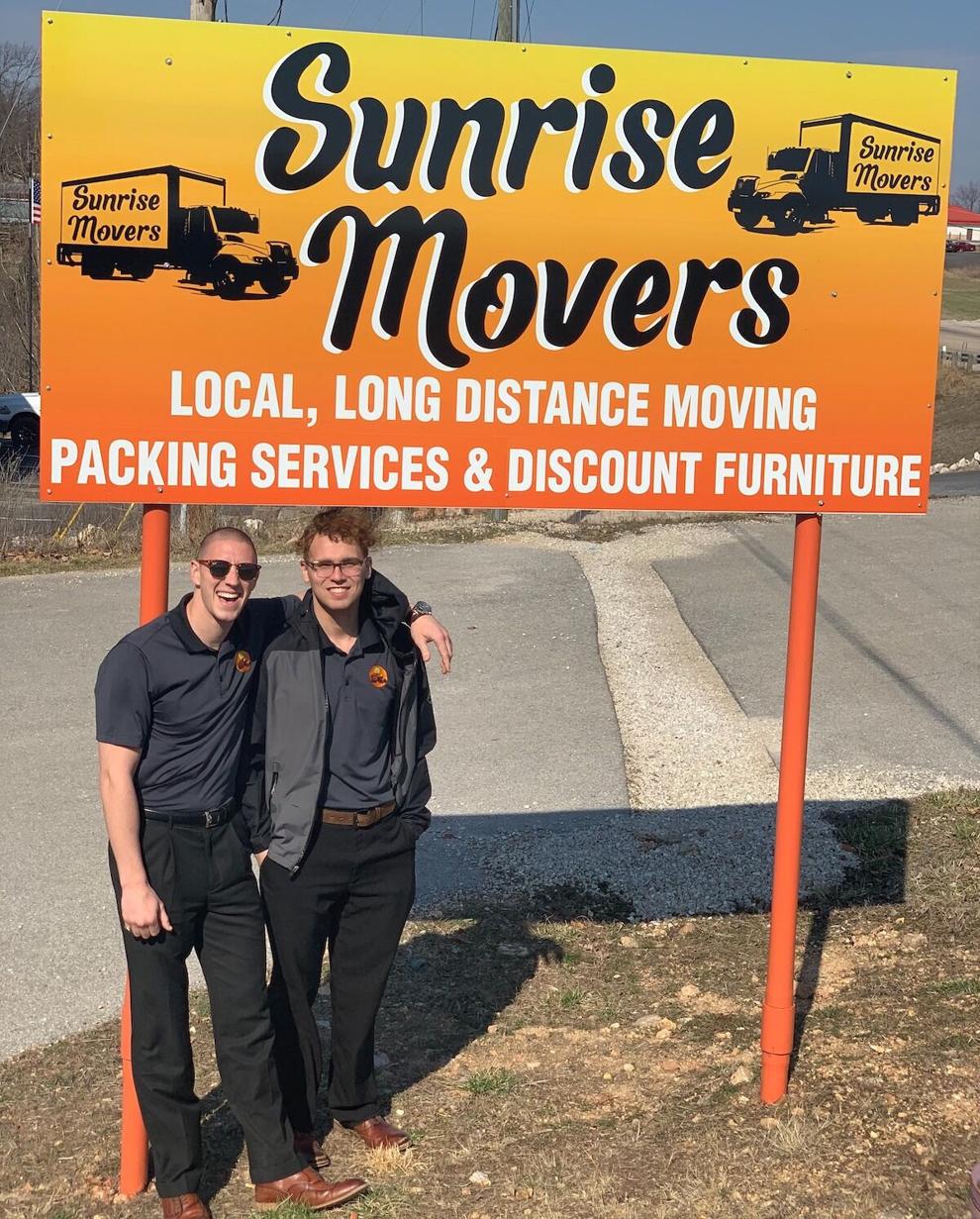 Sunrise Movers does long-distance moves, too, so if you're joining the growing trend of people deciding to make Lake of the Ozarks their permanent home, or you're forced to bid the Lake a fond farewell, they'll get your stuff where you need it next. And it's one customer, one truck: so your life isn't packed into a semi with three other families' things.
Haynes and Frisk have a decade of experience in the moving business between them, so they get the anxiety people face during this incredibly vulnerable moment in life: when most of what you own is being loaded onto a truck. We trusted them to take care of it, and we are glad we did.
Impressed with how hard these guys worked, I tipped the crew, who had more than earned their wages plus a six-pack or two, and a good night's sleep. As for my crew, well, it's always weird to sleep for the first night in your new place, but we rested easy knowing the most nerve-wracking part of the move was behind us. And knowing the unpacking would begin, tomorrow…
Voted Missouri's Best Moving Company by Missouri Magazine, contact Sunrise Movers for your next move: call them at 573-200-6206.