The Malted Monkey is the perfect place to monkey around at Lake of the Ozarks! 
Located in Lake Ozark near the end of the Bagnell Dam Strip, right next to Tucker Shuckers, The Malted Monkey has what everyone wants: a brightly colored climbing course for kids and shakes (with booze if you choose!) for parents. Inside seating is styled after an old-fashioned malt shop with colorful candies in tubes above the ice cream bar and large windows that look out on the climbing course and the Strip.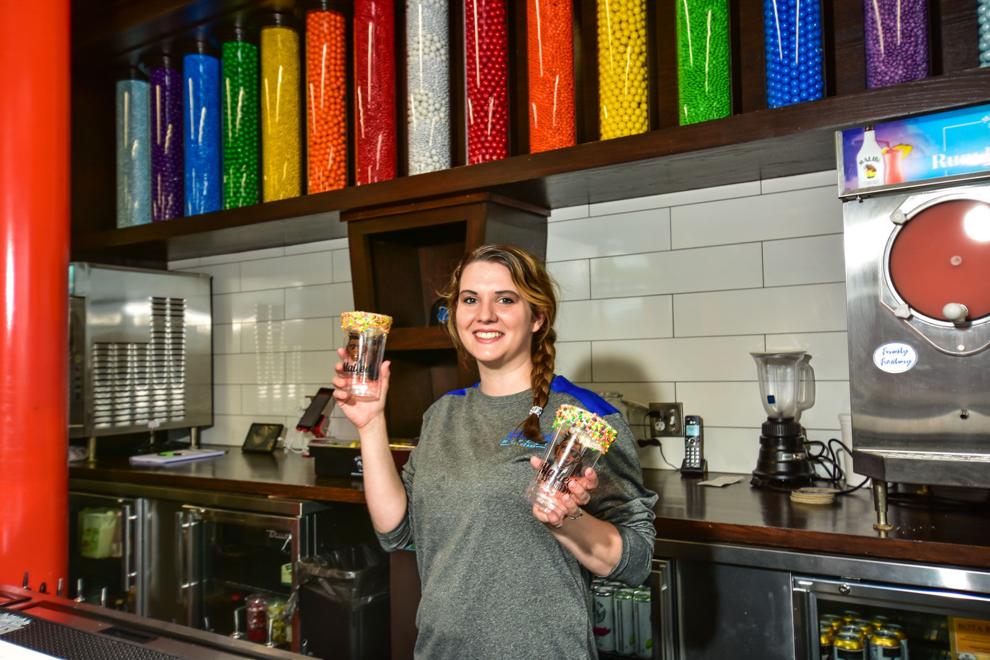 The outdoor area is a kids paradise with the SkyTrail — a colorful climbing course that could keep kids (or adults) occupied for hours — above and plenty of space to mingle below.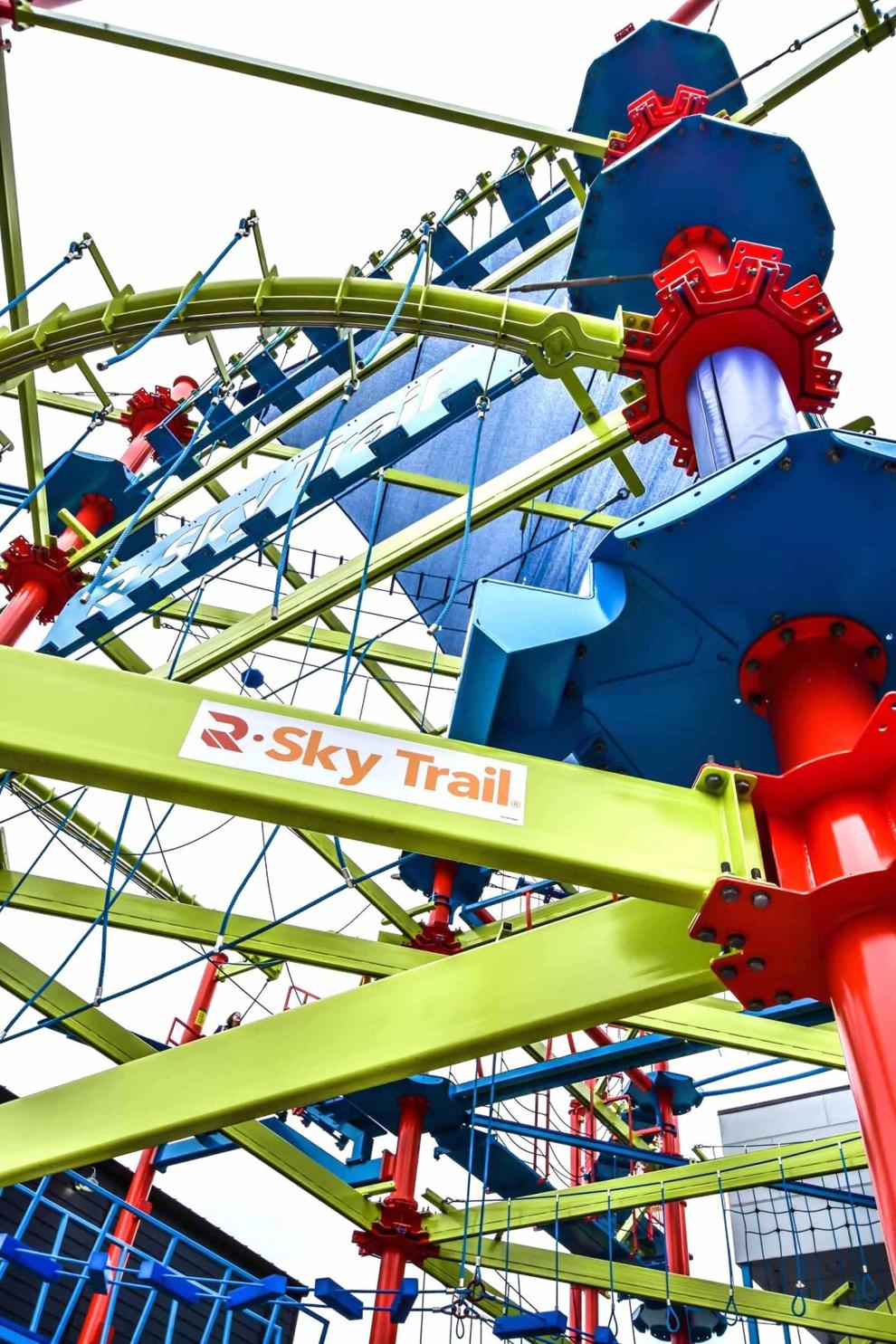 The SkyTrail hangs just above the outdoor seating, and kids swing and climb on harnesses up high, while parents enjoy out-of-the-way seating next to a table fire pit that's quiet but still makes it easy to keep tabs on their climbing monkeys above.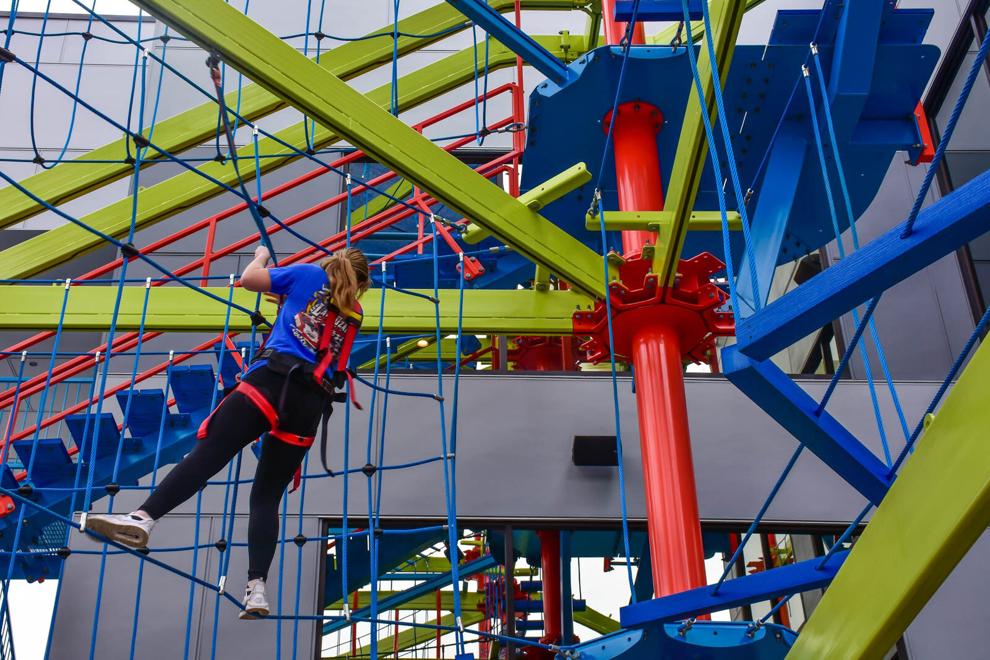 And it's not just the ropes course, The Monkey also has some off-the-chain burgers, bowls and long dogs!
The Food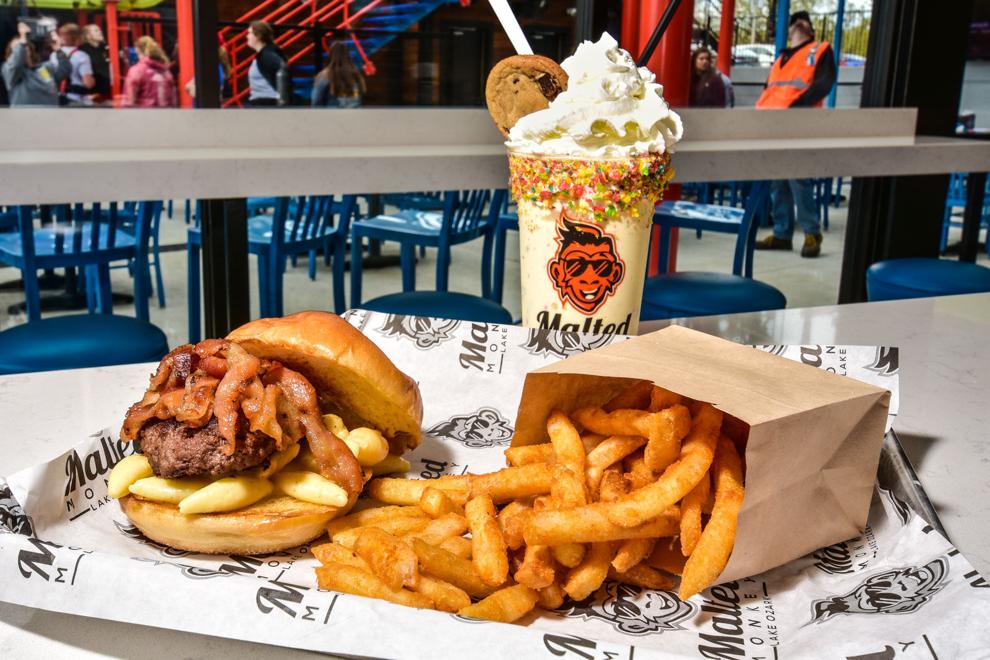 The Mac 'n Cheese Burger puts a fun spin on an old favorite. A thick, medium-done burger topped with creamy mac and cheese and monkey sauce brings out the best of both mac 'n cheese and hamburgers. The Mac 'n Cheese Burger is comfort food on top of comfort food, and it's a no-brainer for anyone looking for a good meal.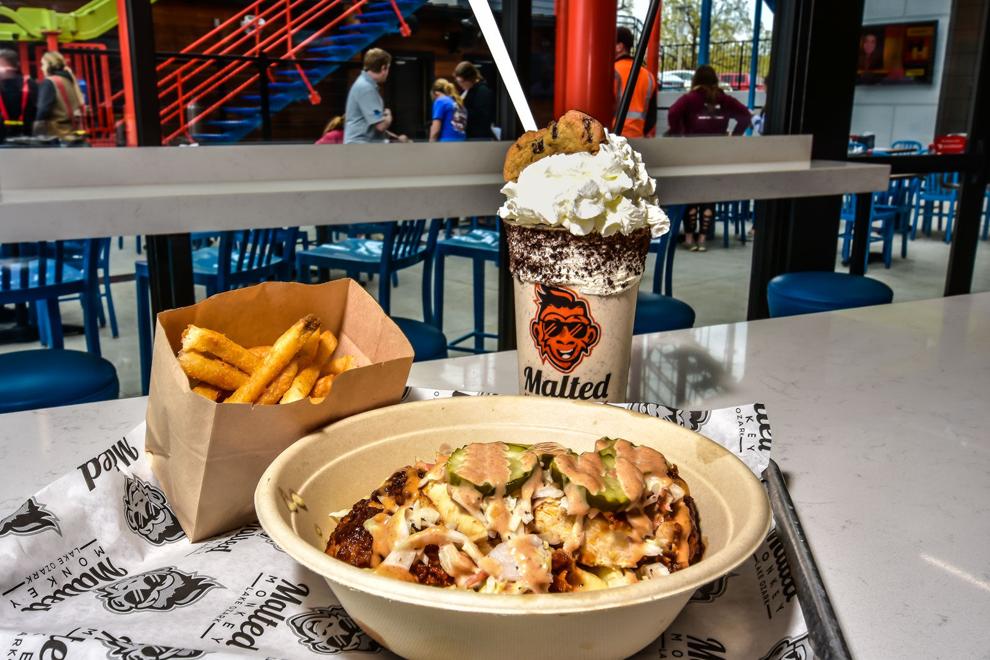 Then there's the Nashville bowl: a tangy pasta and chicken bowl that packs a punch with its "comeback sauce." The spice is there, but doesn't take it to heartburn-inducing levels. And with mac 'n cheese, coleslaw and pickles included as well, the Nashville bowl keeps a perfect balance between heat and flavor.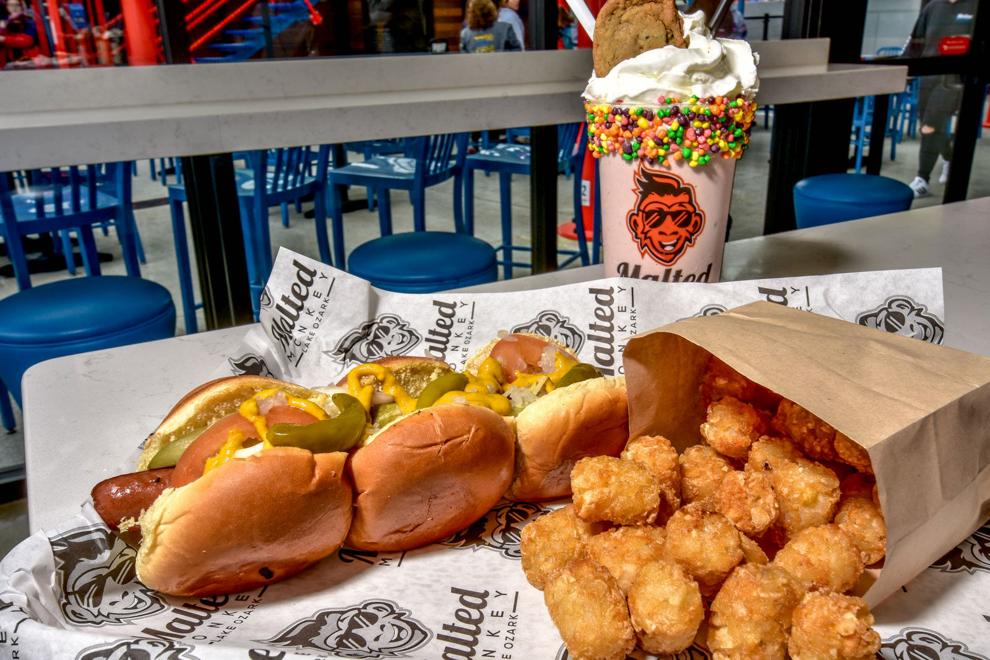 The Chicago style long dog is a Malted Monkey tribute to an American classic. The dog features chopped onions, yellow mustard, pickle relish, dill pickle spears and tomato all on top of a salty, savory hotdog. But rather than in a hotdog bun, this one's nestled in a trio of connected slider buns! The Chicago style long dog is so spot-on, it might as well be straight out of the Windy City.
The Drinks
When you go to The Malted Monkey, you simply must order a shake. Each milkshake comes with a sky-high topping of whipped cream and a chocolate-chip cookie, plus a ring of toppings around the rim. Milkshakes are served with a spoon and a straw, but these shakes are so thick and creamy that the straw is only for the stout of heart! Here are three tantalizing options: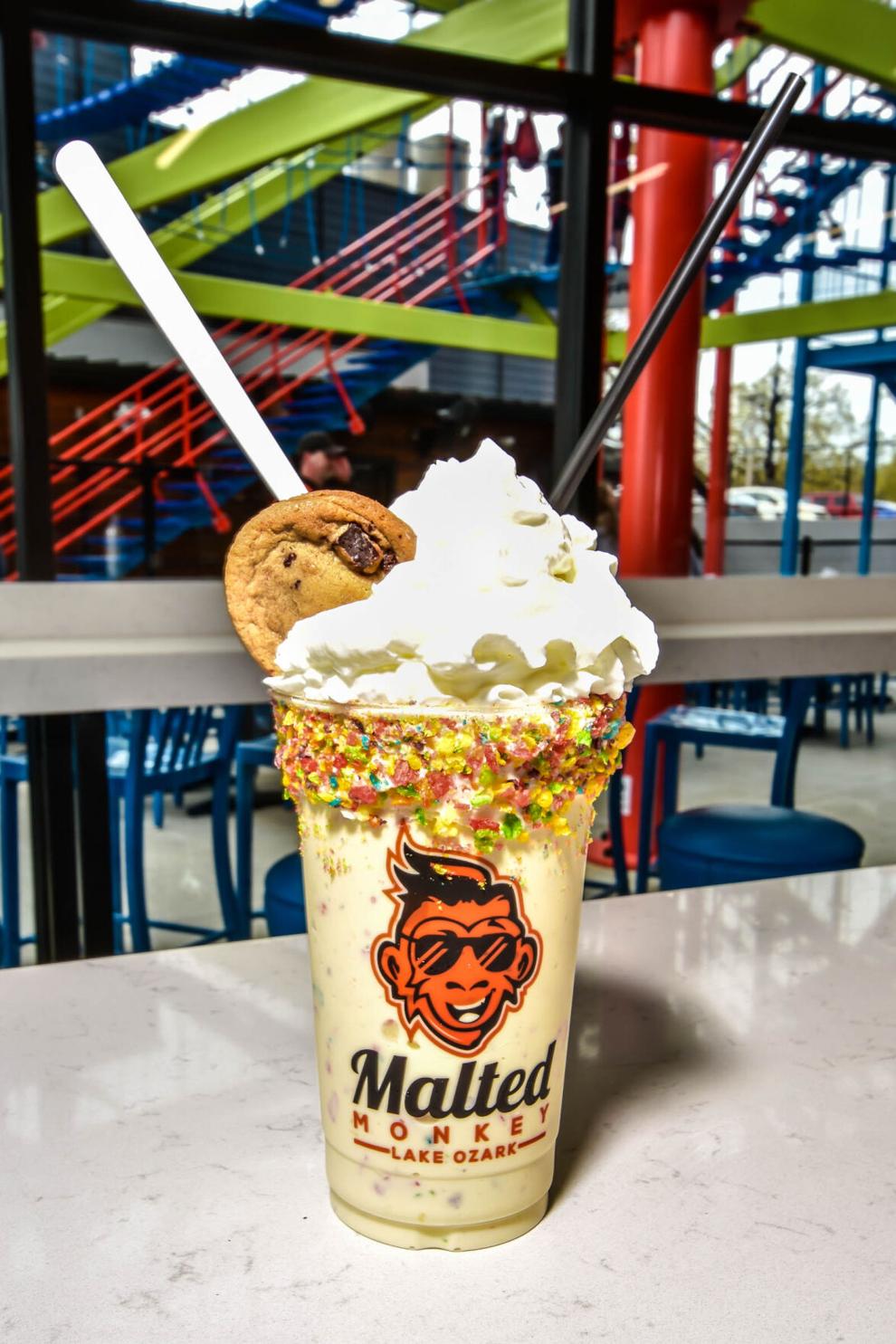 The Lady Gaga is one of The Malted Monkey's most popular milkshakes. With vanilla ice cream, Fruity Pebbles and marshmallow fluff, this light and creamy combination adds just a dash of fruity flavor.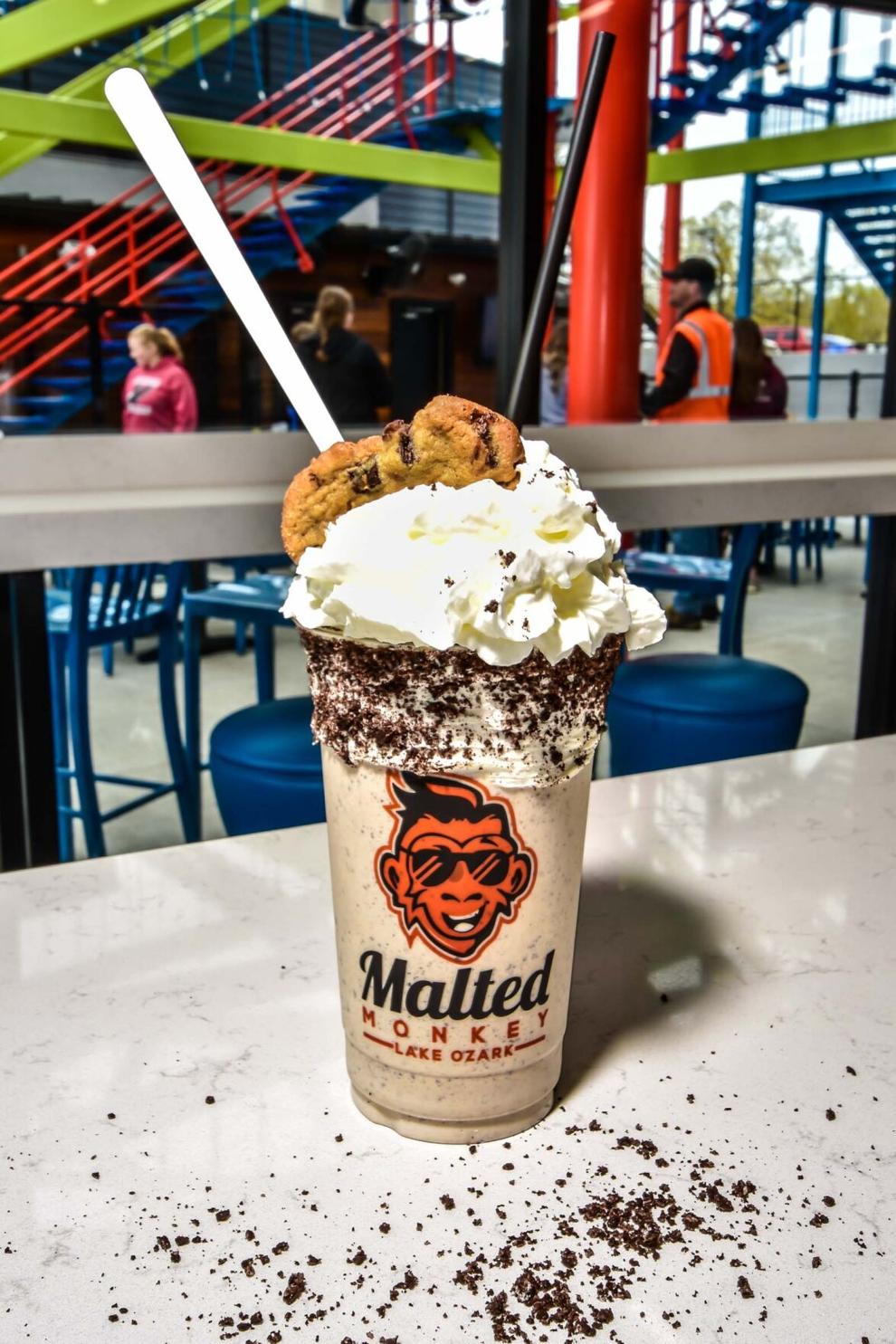 The Oreo Milkshake is a simple classic. Just vanilla ice cream, crushed oreos and a dash of vanilla flavor: a no-frills treat for anyone who wants the proven combo of ice cream and Oreos, plain and simple!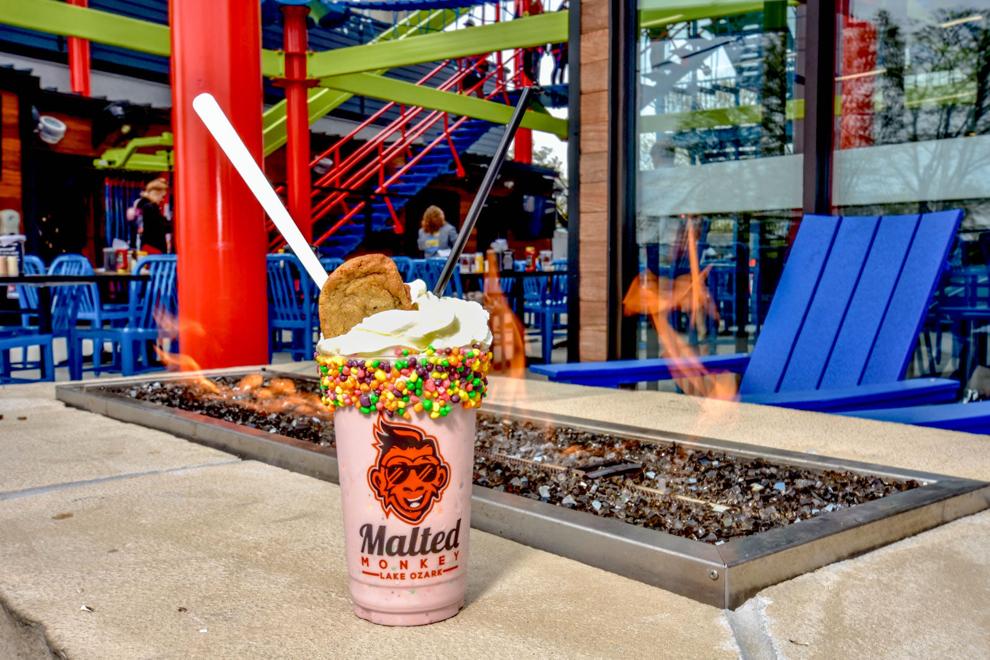 In contrast, the Strawberry Charlie takes the cake for the most unique combination: a tasty kick of strawberry ice cream followed up by a sweet-and-sour zing of Nerds candy. This novel creation is great for any adventurous palate looking to liven up their dessert plate.
For an added kick, check out the Tipsy menu to try the alcoholic version of these unique shakes!
The Malted Monkey is a great spot for anyone looking to unwind with some wholesome family fun.
The Malted Monkey is located at 1345 Bagnell Dam Blvd., Lake Ozark. Look for the multicolored ropes course and you can't miss it!