When you work like a captain, you need to play like a pirate. Lake of the Ozarks boaters can "be a pirate" at Jolly Rogers Grub & Grog and The Kraken Shack, Fresh Seafood and Oyster Bar, in Rocky Mount – two terrific restaurants at one amazing lakefront location! 
Since 2007, Owners Pirate Queen Christine and Jolly Joe have embraced pirate life at the Lake, offering fantastic family fun and a great place to party on land and water. Sit on the enormous covered outdoor patio with a relaxed Key West vibe.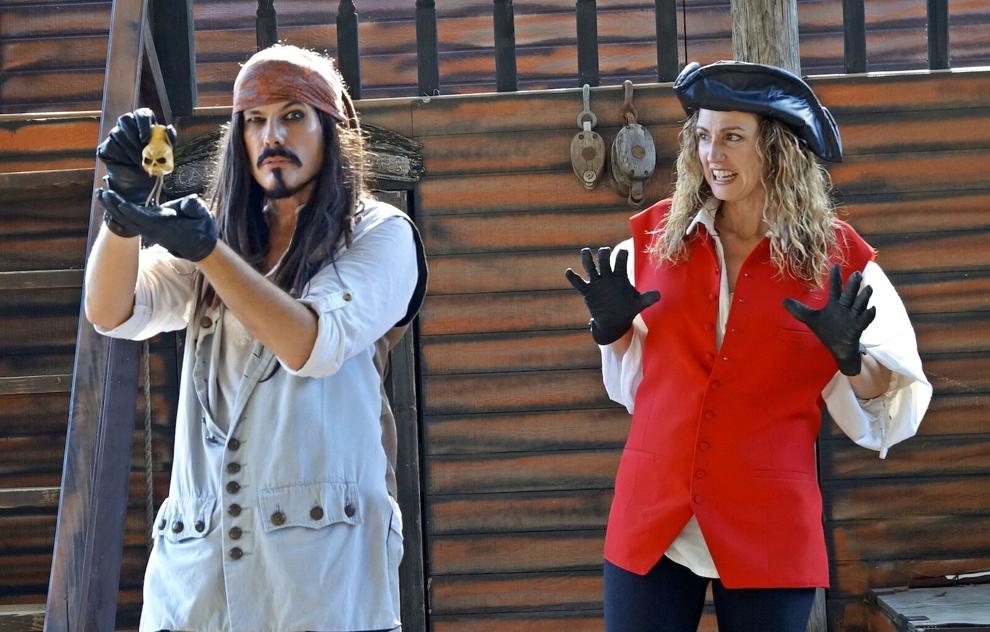 Both young pirates and old salts that are still young-at-heart can sail the Lake on Jolly Charters' distinctive 65-foot pirate ship, The Calypso. New this year, voyages aboard The Calypso got an upgrade, with Jolly's all-new Interactive Pirate Treasure Hunt Adventure, every weekend through Labor Day. This awesome voyage has been rated a 5 out of 5 by scores of pirates! Of course, if your crew isn't up for a sail, the little buccaneers can still have great fun at Jolly's enclosed playground and arcade.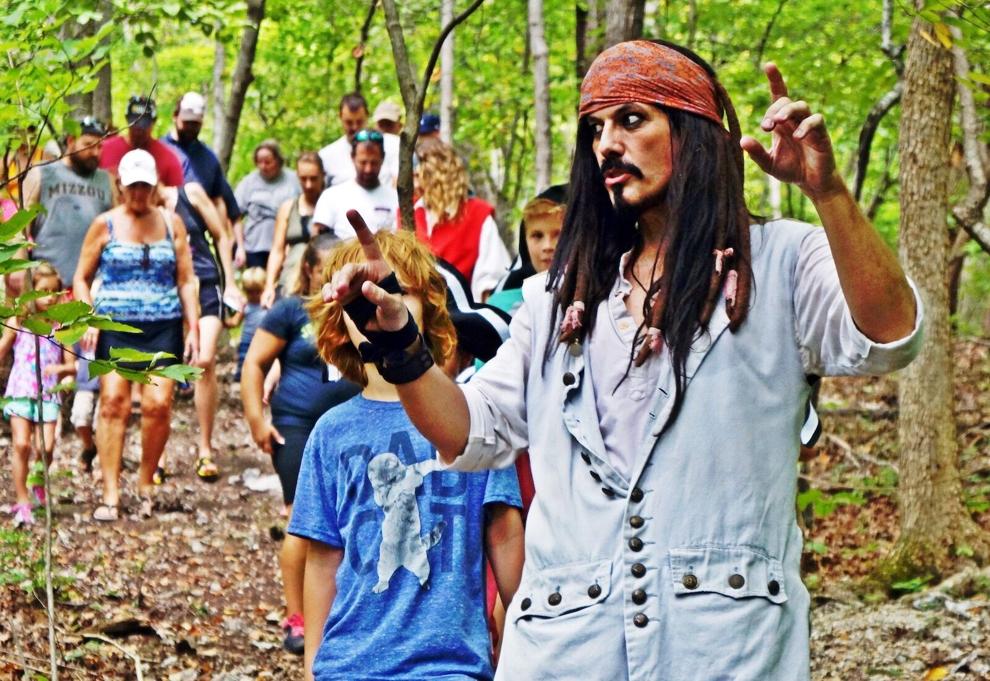 Anyone can take a ride on The Calypso for sunset and fireworks cruises, or even book The Calypso for your next corporate or private event, such as weddings, family reunions, or bachelor(ette) parties.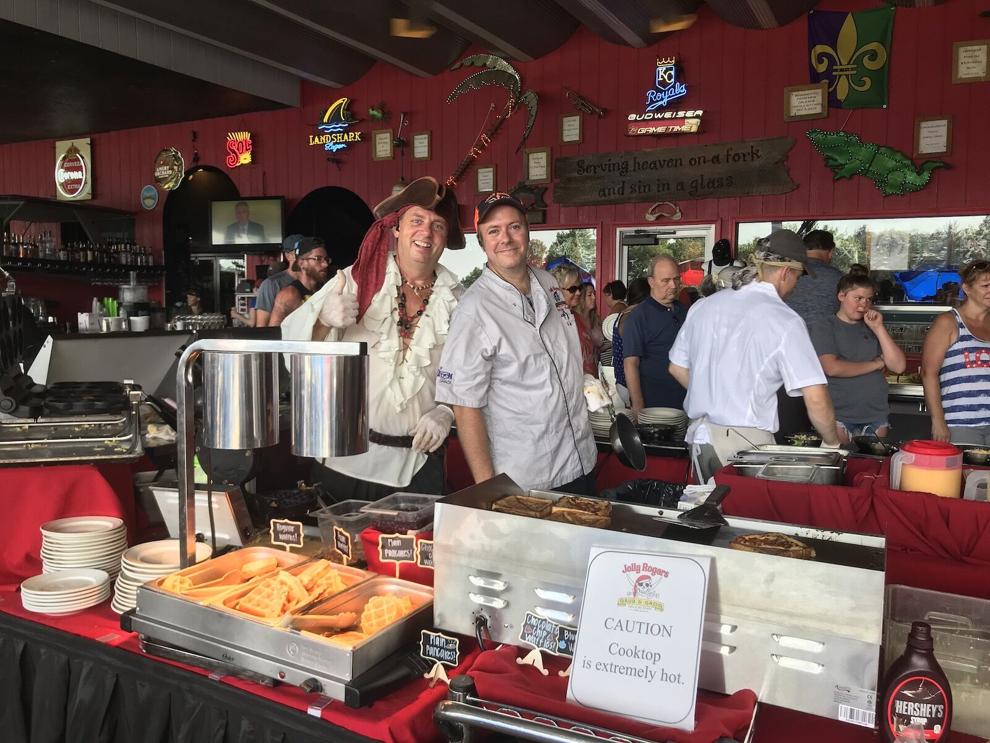 If you want to eat and drink like a pirate, then the Jolly Rogers' Pirate Buffet, available Monday through Saturdays, and the Grand Pirate Feast, a larger Sunday brunch with made-to-order Eggs Benedict, are not to be missed. Bottomless Mimosas are available every day and a special Bloody Mary Bar is available on Sundays. Be sure to book an Interactive Pirate Treasure Hunt Adventure for either before or after brunch!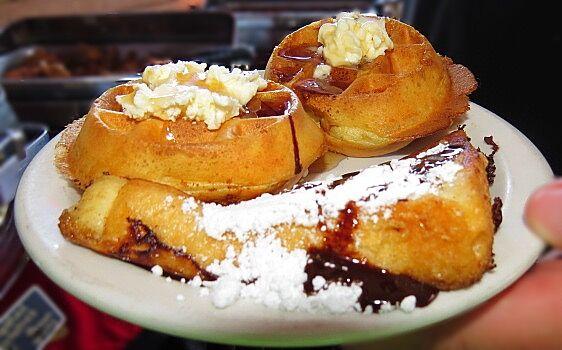 Next to Jolly Rogers, the Kraken Shack offers fresh, hand-shucked oysters that arrive on Thursdays and are available in many different ways. Adventurous patrons can also order mouth-watering USDA prime aged steaks, and a variety of seafood that are sure to satisfy the taste buds and bring you back again and again. Both restaurants also offer a gluten-free menu and are happy to accommodate diners with food allergies and special diets. Not to be left out, you can bring your four-legged friends out for some pirate fun and get them some tail-wagging chow from the dog menu. 
Jolly Rogers, with their spectacular boat bar, serves amazing half-pound chargrilled Angus or Bison burgers, quesadillas, and bowls, is also the Home of the Cheap Shot. With live entertainment from Friday to Sunday, most Thursdays, and now some Wednesdays, 22 different beers on tap, and all your favorite grog, it won't take long before you are joining in a rousing round of "Yo-ho!"
Jolly Rogers Grub & Grog is open seven days a week from 8:30 a.m. to close (usually about 1 a.m. on weekends). The Kraken Shack is open Thursdays and Fridays from 4 p.m. to close, and Saturdays and Sundays from 11 a.m. to close. You can order from both menus at either restaurant.
Arrrrr you ready to embrace your inner pirate? Head to Jolly Rogers, located at 28443 Polk Drive in Rocky Mount by land, or at the 4 1/2 MM in the Gravois Arm by water.
To speak with a pirate on staff, call 573-392-0700. Be sure to follow Jolly Rogers on Facebook for info and updates on food specials and live entertainment.
May 29 - 30, 2021 @ 8 p.m. - Midnight
LAKE OF THE OZARKS, Mo. — Jolly Rogers has released The Kraken. Last year, the Kraken Shack …
There's the standard burger, and then there's something wholly unique. At Jolly Rogers Grub-…
Say what you will about pirates, they're always up for a party.