LAKE OF THE OZARKS, Mo. — The entrance to a two-pronged cove on the Lake, one of which is a popular cove-out spot, will soon sport "Limited No Wake" signs, alerting boats over 40 feet that they may only proceed at idle speed.
The two coves that branch off the main entrance, where signs are expected to go up this weekend, are Watson Hollow Cove and the adjacent Red Bud Hollow, aka Girl Scout Cove. Girl Scout Cove is a popular cove-out spot for boaters, as seen in the photo below: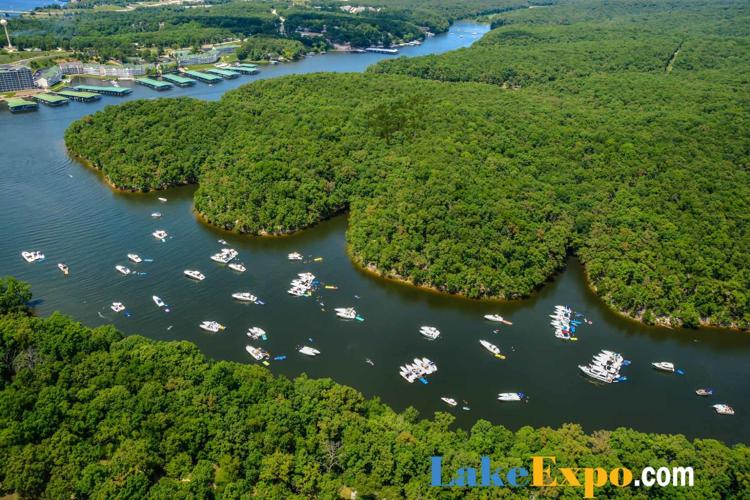 The Towers at Parkview Bay condo association petitioned the Missouri State Highway Patrol for the Limited No-Wake designation, which was approved on June 15 after a public hearing. One condo owner at the Towers, who preferred not to be named, said he was glad the request was approved. He pointed out the main entrance to the two coves is a bottleneck created by the Towers' large condo docks and two small peninsulas on the other side.
At the narrowest point, it's less than 500 feet from the end of the dock to the opposite shore; considering Missouri boating law prohibits creating a wake within 100 feet of a dock, that's a small area for boats to go by, and when larger boats plow past, the huge wakes wreak havoc on the docks.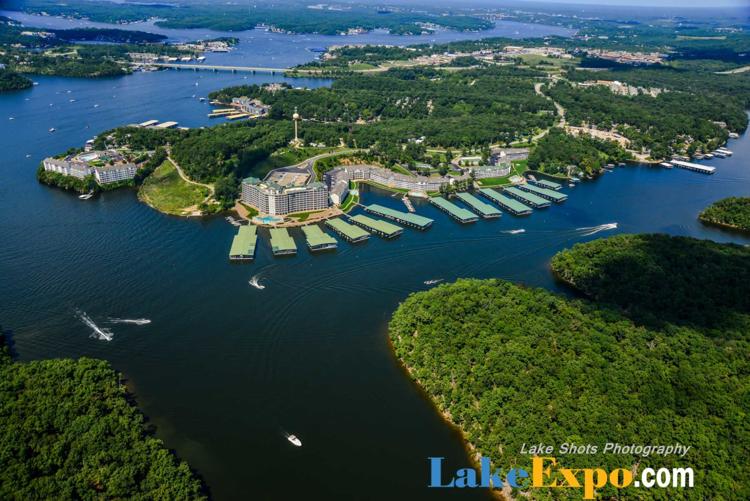 The condo owner said property damage was a concern, but the condo association's biggest worry was boater safety. Some boaters who own condos deeper into the cove plow with their large cruisers right through the area, creating major wave action. He pointed out the nearby Girl Scout Cove brings plenty of bigger boats to come cove out: now those boats 40 feet and over will simply have to shut down to idle-speed as soon as they enter the main cove: that means idling for a quarter-mile or so to get to a good cove-out spot.
At least one individual who owns a condo deeper into the cove did oppose the decision, he said.
The decision to make the entrance to the two coves Limited No-Wake was made on the same day as a decision that affected many more boaters and property owners: setting a Limited No-Wake restriction for everything upstream of approximately the 9.5 Mile Marker on the Big Niangua Arm.
Read more below:
LAKE OF THE OZARKS, Mo. — The Missouri State Highway Patrol just made a large stretch of Lak…