A Camdenton R-III School District teacher is suing the district over its handling of a janitor who allegedly masturbated and exposed himself to students on multiple occasions.
Kirk Richey, a speech/communications teacher at Camdenton Middle School, filed suit against the district on Wednesday, Aug. 19. Richey, a well-liked teacher in the district and one who was, up until recently, in good standing, claims the district has made him the scapegoat in the fallout over former janitor Jesse DeVore's alleged sex crimes. More, Richey says district administrators knew about DeVore's sexual misconduct and did not take action, despite multiple instances being reported to them. DeVore faces four counts of Class E Felony Sexual Misconduct Involving A Child Under 15.
In the petition filed by Richey's attorney Jay Kirksey, the teacher claims Camdenton Superintendent Dr. Tim Hadfield and Assistant Superintendent Dr. Ryan Neal were made aware that the janitor, DeVore, had exposed himself to a student at Camdenton Middle School in September of 2018. That incident was investigated by Camdenton High School Assistant Principal JD Hunter and Camdenton Middle School Principal Matt Stacey, as well as a school resource officer, and then Dr. Neal and Dr. Hadfield were told about it, Richey claims. The janitor was later moved to a different campus—Oak Ridge Intermediate—but not terminated. "Hadfield and Neal knowingly placed students of the District at risk of repetitive conduct of the custodian in maintaining the custodian as an employee after the September of 2018 incident," Richey alleged in the petition filed last week. When DeVore is alleged to have masturbated in front of a student at Oak Ridge Intermediate, in March of 2019, a court document states he had only recently begun working at that campus.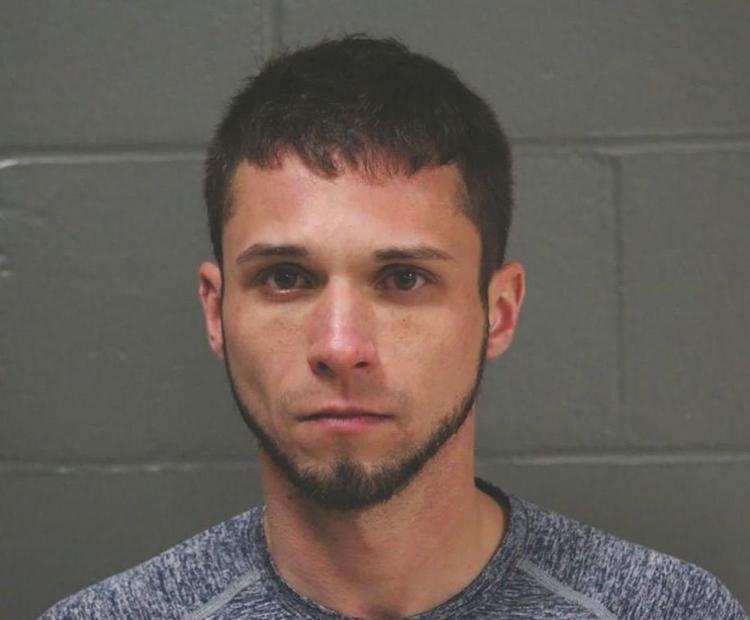 But between those two incidents, in December of 2018, Richey was at a weekend sports event at the Camdenton Middle School campus, when a student and his parent informed Richey that a male had exposed himself to the student in the midde school bathroom that day. Richey says he reported this to his supervisor, and the parent also made a direct report to administration and requested video of the bathroom be viewed. "Based on their knowledge of the prior report and conduct of the custodian, Hadfield and Neal had reason to know, and were believed to have known that the December occurrence was the custodian of the school who had once again exposed himself to a student," Richey claims, adding that Hadfield and Neal "took no action to protect students" after the December 2018 incident. Richey also says Hadfield and Neal did not report the incidents to Missouri's sex abuse hotline (teachers and principals are mandatory reporters by Missouri statute).
Then came the March 2019 incident.
Richey says he participated in an investigation by the district, during which he complained to the investigator about what he says were Hadfield and Neal's failures to correctly address DeVore's apparent multiple instances of sexual misconduct. After that, Richey says the district retaliated. In the Charge of Discrimination filed by Richey, he alleges the district engaged in retaliatory discipline of him on Sept. 19, 2019. He says he was also stripped of opportunities to transition to administration: he had expected to hold an administrative position for the 2020-2021 academic year.
Richey is seeking compensation for loss of income, attorney's fees, and other relief the court deems just and proper. Kirksey told LakeExpo, "The patrons of the district would expect the board to be asking serious questions of the superintendent and assistant superintendent."
In response to the lawsuit and allegations, Superintendent Hadfield issued the following statement to LakeExpo: "Camdenton R-III School District takes allegations of workplace retaliation seriously, and is aware of Mr. Richey's recently-filed lawsuit. Since this involves confidential personnel information and pending litigation, I cannot comment on the specifics of the lawsuit except to say the District disputes Mr. Richey's claims and intends to vigorously defend this lawsuit in court."