When it comes to low-risk activities, powerboating sits somewhere between base jumping and foosball. To an outsider, a million-dollar boat that can push well beyond 150 mph might seem uninsurable. But Chris Wagner is no outsider: the Lake of the Ozarks area insurance agent dove deep into the world of specialty insurance in 2016 and helped carve out a unique set of norms and policies for go-fast boaters. His business, WIA Marine Insurance, offers coverage for boats that go up to 180 mph—policies those boat owners likely could not find anywhere else.
Wagner advises high performance boat owners to be sure they have the right insurance for their unique needs and to be sure a boat is insured for its current market value. He also emphasizes boaters need to be sure they know exactly what is covered, the per-person liability amount, deductible, valuation, layup period, navigation, protective devices, operator experience, prior boat ownership, and driver safety course certification — all of those can come into play when insuring a performance boat. He advised that it is highly important to compare coverages: just because it is cheap, that doesn't mean it's best.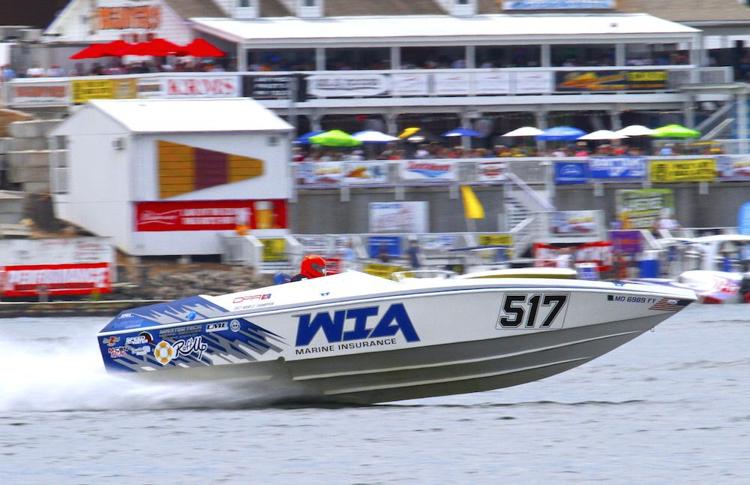 WIA Marine Insurance will sponsor multiple boats at the Lake of the Ozarks Shootout this weekend, including their flagship 29-foot Warlock that bears the "WIA Marine Insurance" logo and races in Class 5 on the OPA circuit. WIA also sponsors Super Cat Fest, where Wagner and his crew will be set up on Thursday, Aug. 24 to meet and mingle with boaters, hosting giveaways and talking powerboating.
View the event details on Facebook -- Learn more about WIA Marine Insurance
When Wagner started his Farmers Insurance agency in 2008, the performance boating market was something he knew he wanted to be part of.
Before moving to the Lake of the Ozarks and starting Wagner Insurance Agency LLC, Wagner was involved with many poker runs across the country. He has always had a love for speed, as he used to race Motocross and Snocross on a national level. After all that racing in the dirt and snow, poker runs were a natural fit.
As Wagner entered into the performance boat insurance world, he found that most companies, including Foremost (Farmers Insurance Group Owned Company where boats and other specialty products are underwritten), had very limited coverage for performance boats.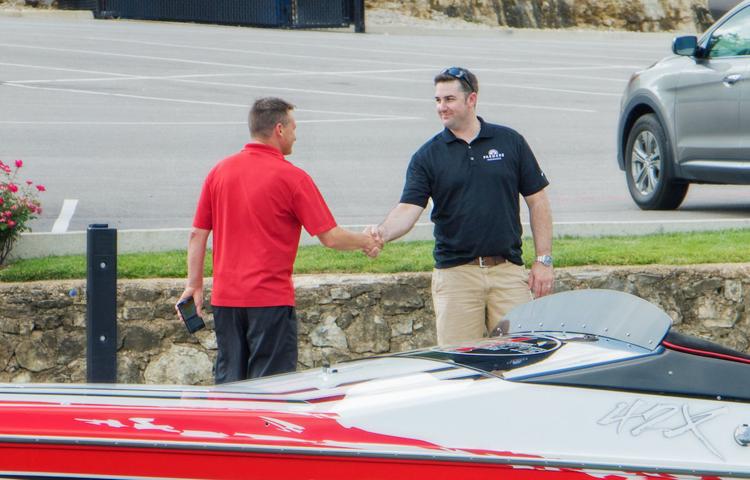 WIA Marine Insurance has since developed a customized insurance program that will fit the needs of the high performance boating community. The Wagner Insurance Agency now can offer many different types of high performance boat programs that will cover boats that run up to 178 MPH, $3 million-plus values, and $1 million liability coverage. Most are covered using an agreed value policy, which means if the boat at the time of a loss is valued at $300,000, insurance will pay the total loss of $300,000.
The cost to cover a high performance boat in a Poker Run varies depending on speed. A $500,000 boat that runs 90 mph will cost less than a boat that runs 130 mph. Once the speed gets up over 130 mph the costs can jump significantly.
WIA Marine Insurance is currently licensed in 20 states, with the ability to add more upon request. They cover boats at the Lake of the Ozarks, on the Great Lakes, both coasts and in Florida Poker Runs. WIA can even cover a boat that runs in Bahama and Mexico waters.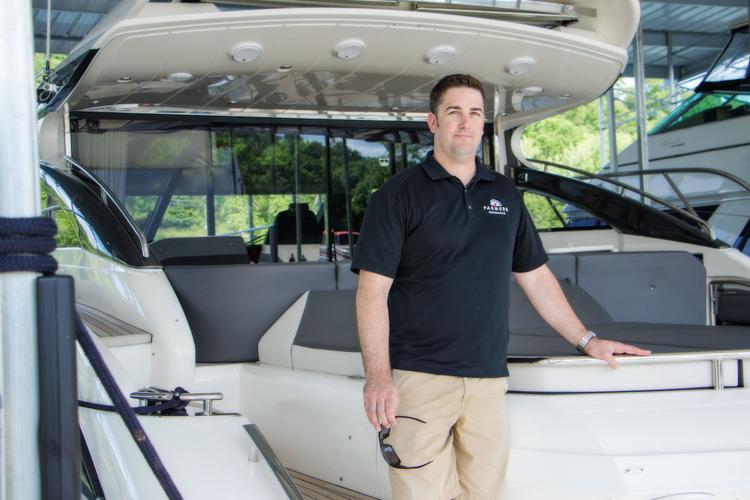 Besides performance boats, WIA Marine covers yachts, cruisers, tritoons, center consoles and wakeboard boats. WIA Marine also has programs that will cover watersports liability for towing a skier, wakeboarder, or someone tubing.