LAKE OF THE OZARKS, Mo. -- In high-speed action new this year to Lake Race, Formula-1 race boat drivers flipped twice, sending rescue crews into swift action.
Both drivers escaped unscathed. 
The first crash, caught on video by LakeTV, flipped the #71 boat back onto his canopy. Race boat driver Jimmy Kerr of Lapeer, Mich., escaped the cockpit and the boat was towed back to Neon Taco, the home base of Lake Race. 
In the second wreck of the day, Formula-1 driver Dylan Anderson of Nashville, Tenn., also escaped without injury. The #17 boat was towed back to the pits after its float bags deployed.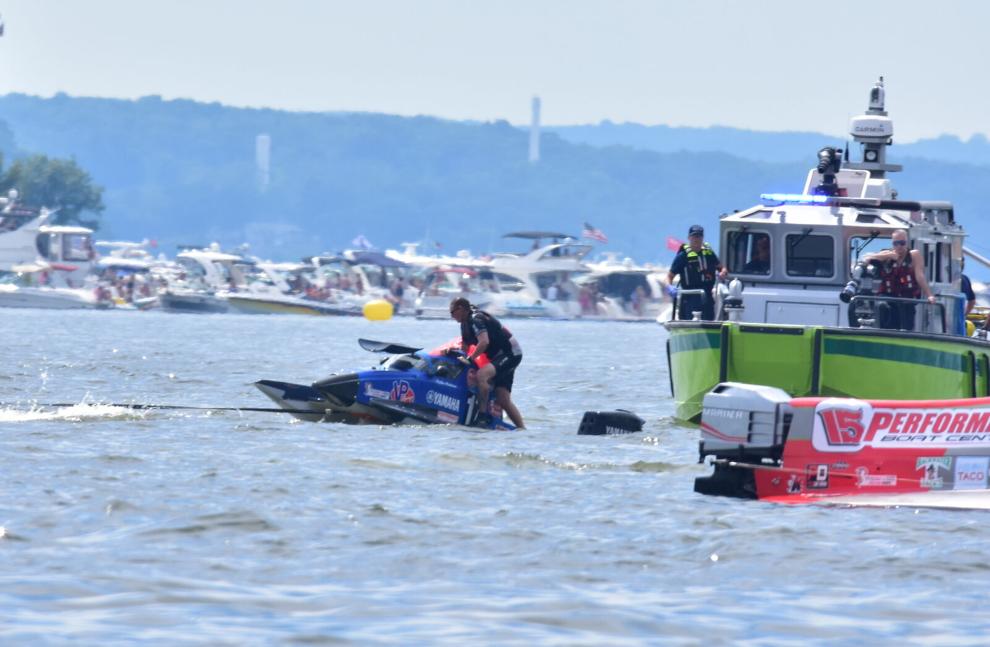 "When I went into the turn, I got into a big roller, a big wave, and just released the boat and it barrel rolled me over," Anderson said in an interview with LakeExpo. "I'm all good, my boat's all good. No issues. We're ready to get back in the boat and go racing." 
This is Lake Race's first year hosting Formula-1 racing, in which the speedy boats run races lasting four minutes plus one lap.