Happy Memorial Day Weekend! Saturday's the day to be on the water: beautiful weather is expected all day at Lake of the Ozarks! (A chance of rain is forecasted for Sunday.) Here's where to get the best boat gas prices on the Lake 
Check out our Events Page to see events and live music at the Lake this weekend, too.
Shopping for a boat? Take a look at LakeExpo's NEW Boats For Sale section to cruise hundreds of boats for sale at Lake of the Ozarks.
--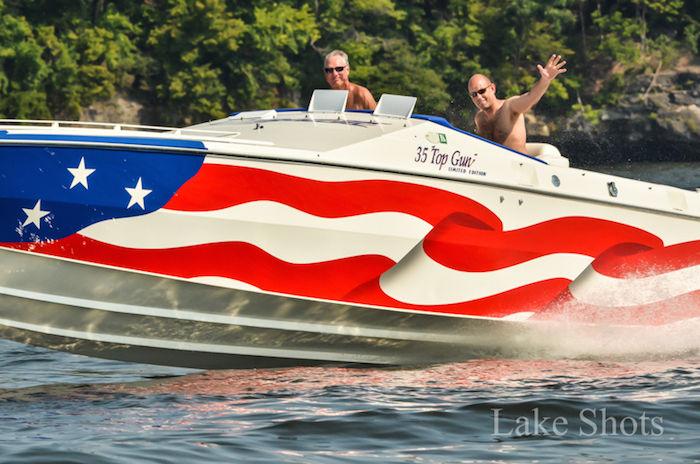 BOAT GAS PRICES
**** FEATURED MARINAS ****
MAIN CHANNEL FEATURED MARINAS:
(2 MM) Point Randall Resort – $1.90 87 Octane, $2.90 93 Octane -- SPECIAL: 10¢/gal. OFF purchase of 50 gal or more, per vessel
GRAVOIS ARM FEATURED MARINAS:
(5 MM) Gas Hole - $1.99 87 Octane, $2.89 93 Octane
****   ****  ****  ****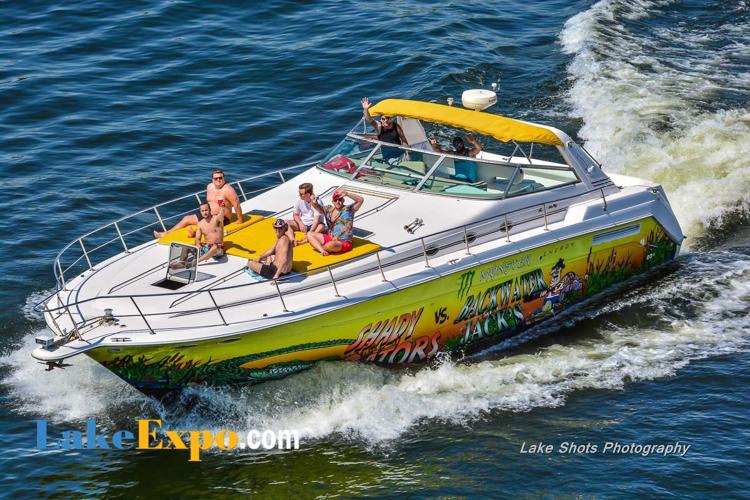 --MAIN CHANNEL--
• (0 MM) Captain Mike Fink's Marina – Not Selling Gas This Summer
• (0 MM) Paradise Marina & Watersports – $1.99 87 Octane
• (1 MM) Ozark Yacht Club – $2.09 87 Octane, $2.99 Diesel
• (2 MM) Point Randall Resort – $1.90 87 Octane, $2.90 93 Octane --SPECIALS: 10¢/gal. OFF purchase of 50 gal or more, per vessel
• (2 MM) Ozark Village Resort Marina – $1.89 87 Octane
• (3 MM) Village Marina – Prices Unavailable @ Time of Publish
• (3 MM) Adventure Marina: North Location – $1.95 87 Octane, $2.75 91 Octane; $2.95 93 Octane
• (3 MM) Big Thunder Marina at Glencove – $1.99 87 Octane, $3.39 93 Octane, $2.59 Diesel
• (7 MM) Toad Cove Marina – $2.29 87 Octane, $2.93 93 Octane, $2.36 Diesel
• (7 MM) Millstone Marina - $2.14 87 Octane, $2.90 93 Octane, $2.60 Diesel
• (8 MM) Lake Shores Marina – Not Selling Gas This Summer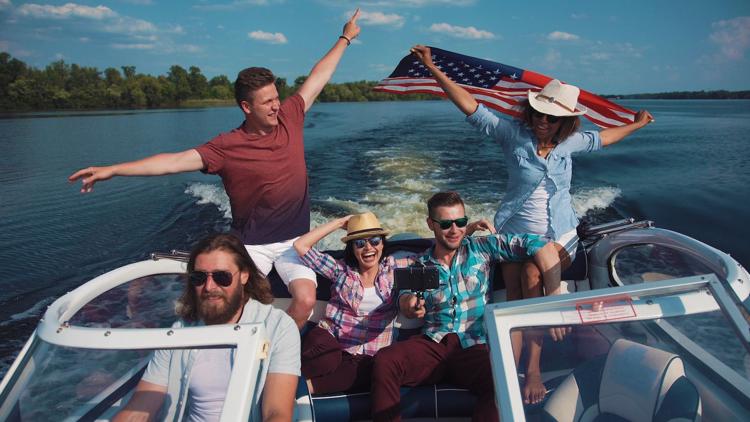 • (10 MM) Franky & Louie's Marina – Prices Unavailable @ Time of Publish
• (11.5 MM) Bikini Pier – $1.89 87 Octane
• (13.5 MM) Four Seasons Marina – $2.29 87 Octane, $3.09 Diesel
• (17 MM) MarineMax Port Arrowhead – $1.98 87 Octane, $1.68 Diesel
• (17.5 MM) Sunset Beach Resort/Adventure Boat Rentals – $1.95 87 Octane; $2.75 91 Octane; $2.95 93 Octane
• (19 MM) Kelly's Port Marina – $1.58 87 Octane, $2.55 93 Octane, $1.56 Diesel 
• (20 MM) Surdyke's Port 20 – $2.29 87 Octane; $3.09 93 Octane, $2.79 Diesel
• (20.5 MM) Premier 54 – $1.99 87 Octane
• (21 MM) Redhead Yacht Club Marina – $1.99 87 Octane, $2.99 93 Octane, $2.19 Diesel
• (24 MM) Paradise Restaurant & Bar – $1.89 87 Octane
• (26 MM) Surdyke's KK Location – $2.29 87 Octane
• (26 MM) Adventure Marine: South Location – $1.95 87 Octane; $2.75 91 Octane; $2.95 93 Octane
• (28.5 MM) Miller's Landing Marina – $2.09 87 Octane, $2.99 93 Octane, $2.19 Diesel
• (31 MM) Mariners Pier 31 – $2.29 87 Octane, $3.29 93 Octane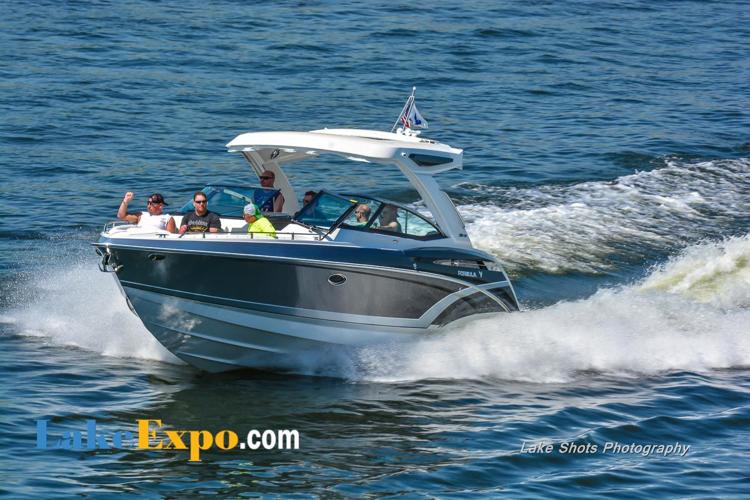 • (35 MM) Pirate's Point - $2.19 87 Octane, $3.19 93 Octane
• (39 MM) Lighthouse Marina - $2.18 87 Octane, $2.49 91 Octane
• (39 MM) King's Pointe Gas Dock - $2.09 87 Octane
• (44 MM) Mimosa Beach - $2.18 87 Octane
GLAIZE ARM
• (1 MM) Formula Boats Of Missouri - $2.00 87 Octane with ValvTect, $3.00 91 Octane with ValvTect, $2.37 Diesel with ValvTect
• (1 MM) WFO Watercraft - $2.00 87 Octane with ValvTect, $2.85 93 Octane with ValvTect 
• (1 MM) Dirty Duck Gas Dock - $1.78 87 Octane
• (2 MM) Moorings Yacht Club - $1.89 87 Octane
• (11 MM) Public Beach Marina (PB1) - $2.00 87 Octane
NIANGUA ARM
• (1 MM) G&G Marina – $2.00 89 Octane
• (5.5 MM) Montego Bay Marina – $2.79 87 Octane, $3.49 93 Octane
GRAVOIS ARM
• (5 MM) Gas Hole - $1.99 87 Octane, $2.89 93 Octane
• (5 MM) Mermaid Cove Marina - Not Yet Open For The Season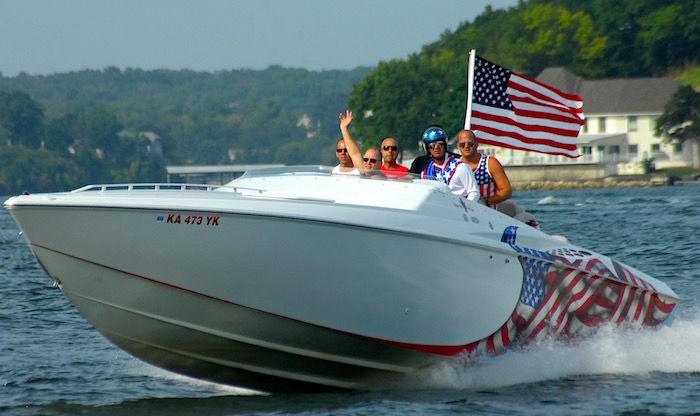 GAS PRICES ON LAND
• Hy-Vee Osage Beach - $1.65 87 Octane (87 & 89 octane at most on-land gas stations contains ethanol - not recommended for boats), $1.95 89 Octane, $2.25 91 Octane (no ethanol), $1.99 Diesel
• Lake Oasis Convenience Store #2, Laurie - $1.59 87 Octane (87 & 89 octane at most on-land gas stations contains ethanol - not recommended for boats), $1.99 89 Octane, $2.39 91 Octane (no ethanol), $1.99 Diesel 
(NOTE: Fuel prices on land and water can vary between survey time and your arrival at the pump.)