The Kraken Shack Seafood and Oyster Bar opened in 2016 as an addition to the family-friendly, open air hot spot at 4.5 MM the Gravois Arm of the Lake of the Ozarks, owned by Christie and Joe Jung. And since then, the place has become legendary.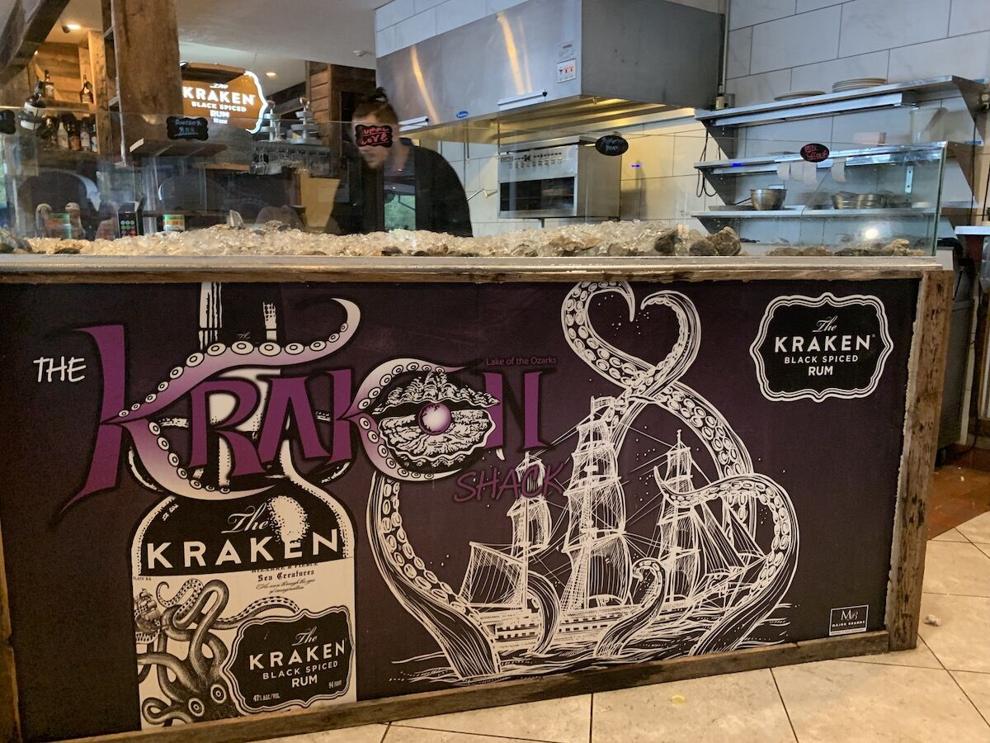 The Kraken Shack menu features Prime Aged Steaks fit for a pirate king that can be paired with one of many wine options. The menu also offers house seafood gumbo created by Chef Joey Vaughan, as well as, spiced shrimp, and oysters shucked by hand right before the customers' eyes.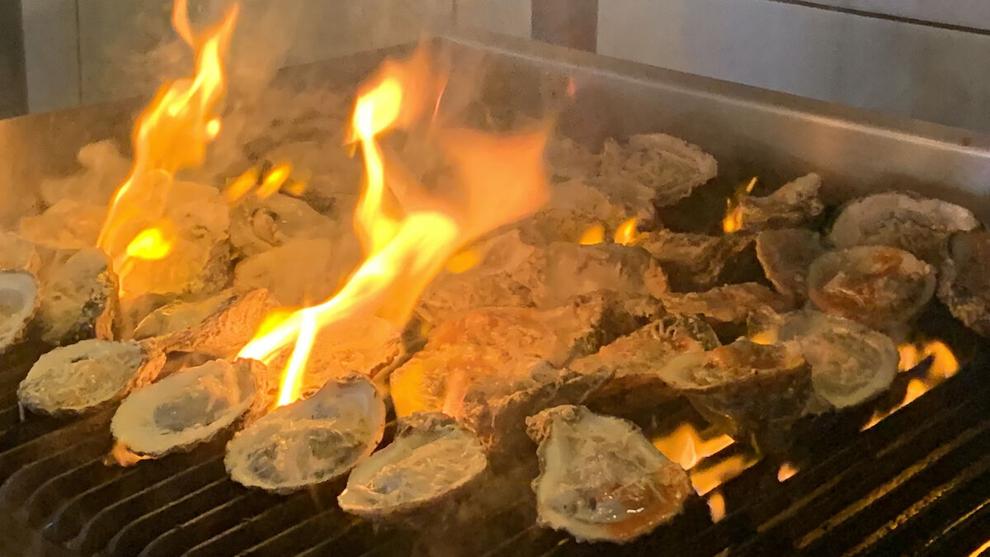 The oysters come naturally, raw on the half shell, or grilled one of 4 ways such as Supreme, Inferno or Cajun. The grill and oyster trough are open for viewing so diners can watch the cooks and shuckers at work. You can even learn to shuck an oyster if you are brave enough.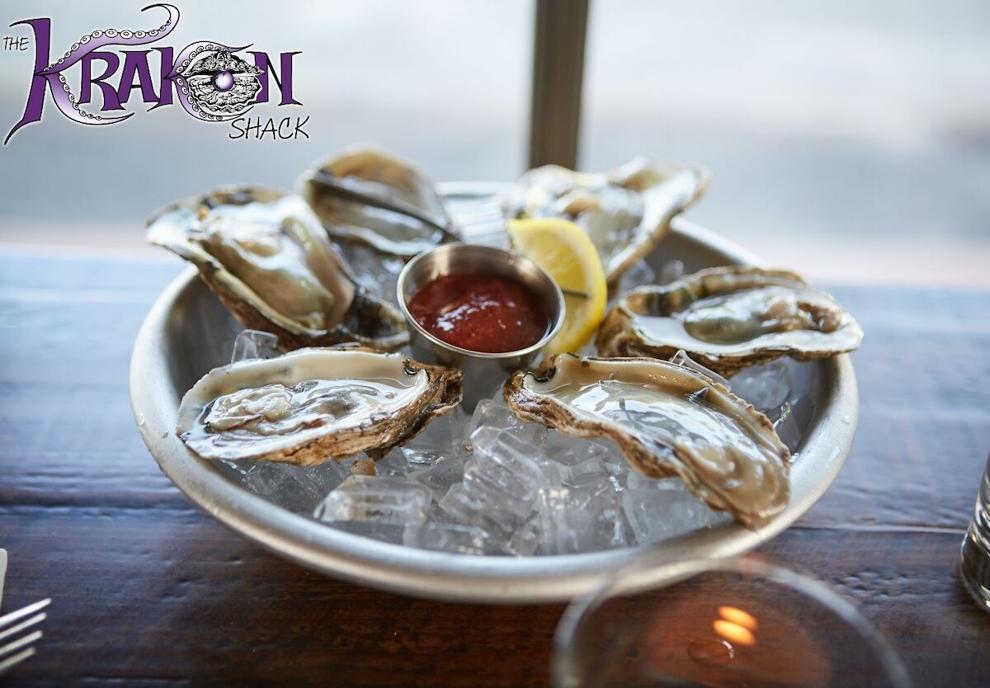 The enclosed restaurant has a New Orleans vibe with interior featuring timber that first served at a railroad depot in Washington, Missouri. It was brought to Lake of the Ozarks and used to build a cabin on the cove where Jolly Rogers now stands. That lumber is in its fourth incarnation as it accents brightly painted walls in the Kraken Shack.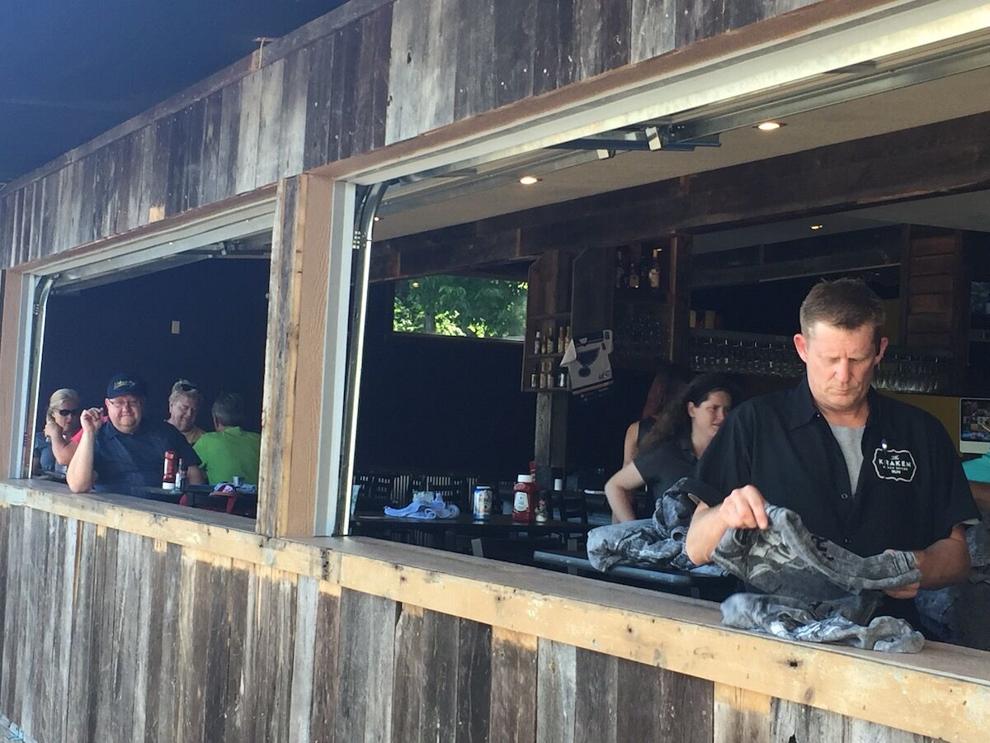 The bar is industrial metal salvaged from St. Louis which supports the granite for the bar's surface. Bob Smith is the Bar Manager.
Kraken Shack diners have a view of the enclosed playground immediately below. Children can climb the weathered ship or enjoy the breeze while swinging. From 
The Kraken Shack, diners also have a view of the Gravois Arm of the lake and the cove where the Calypso awaits the next treasure hunt excursion.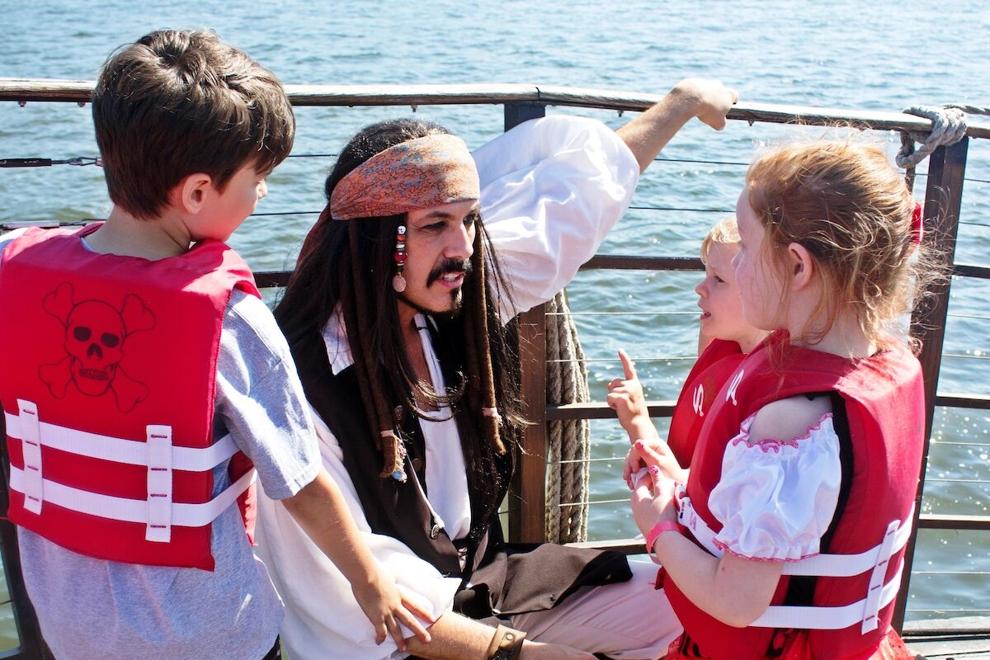 This family-friendly pirate ship carries children and the young at heart out of the cove to buried treasure. They follow Captain Scalawag's directions as he leads an expedition to find buried treasure with his crew.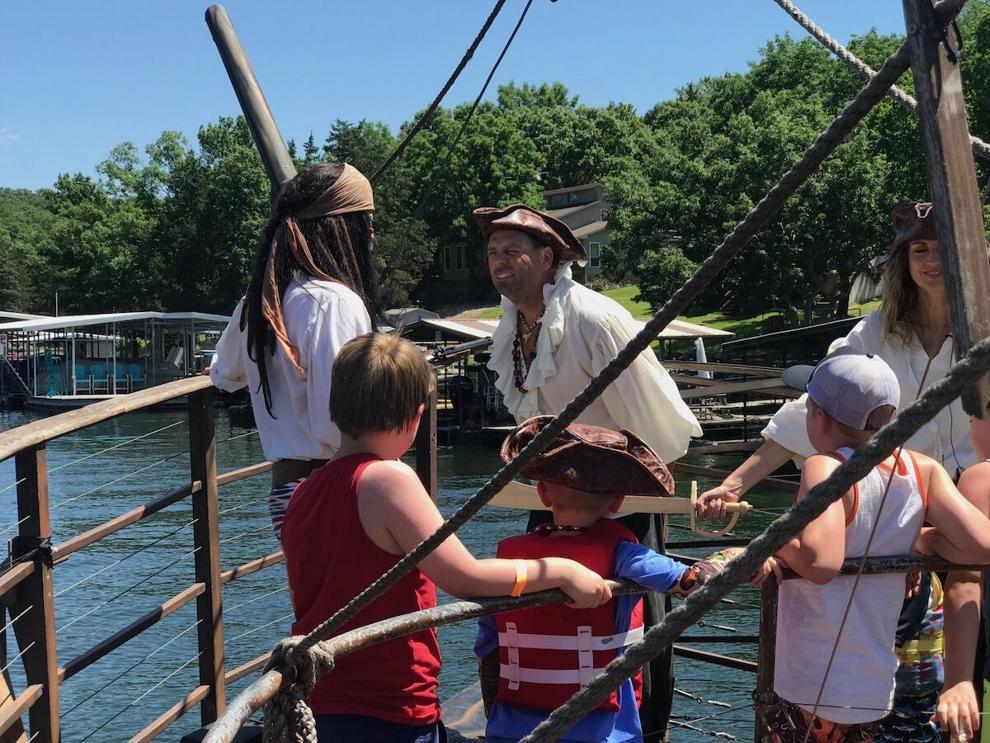 Somewhere far from Jolly Rogers' cove, the Calypso docks, and the passengers march to the place where X marks the spot. Back on board, they divide the treasure among themselves. This year, we're told, the pirates will need to be even more careful as they will venture into territory guarded by the ghost of Bloody Boden Hale...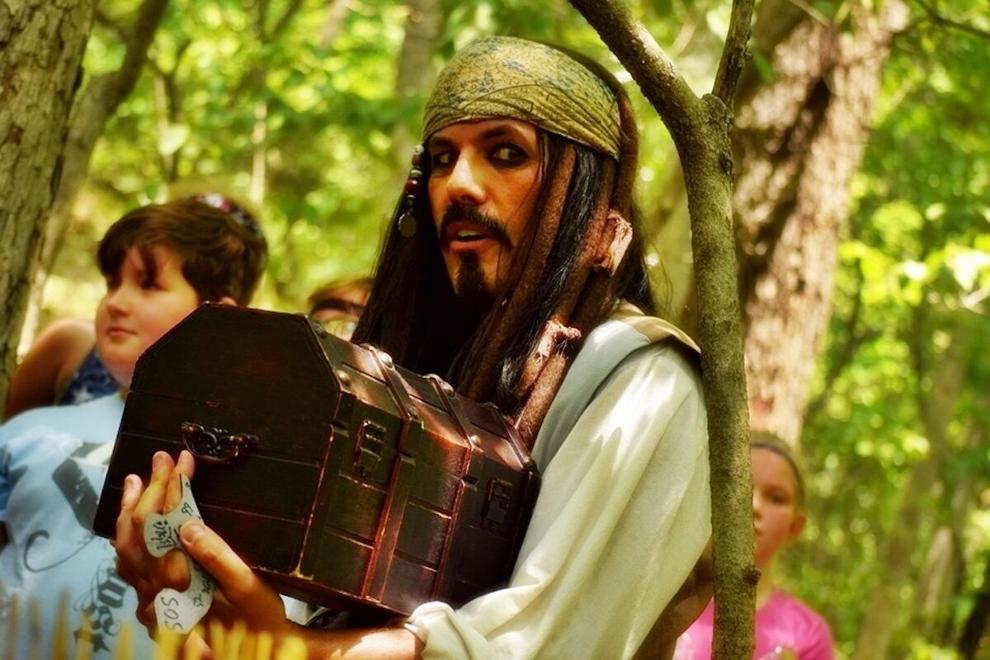 Visit The Kraken Shack's website -- View their location on a map.