There's a certain rhythm every time you dine at Jeffrey's Steak & Lobster, in Osage Beach.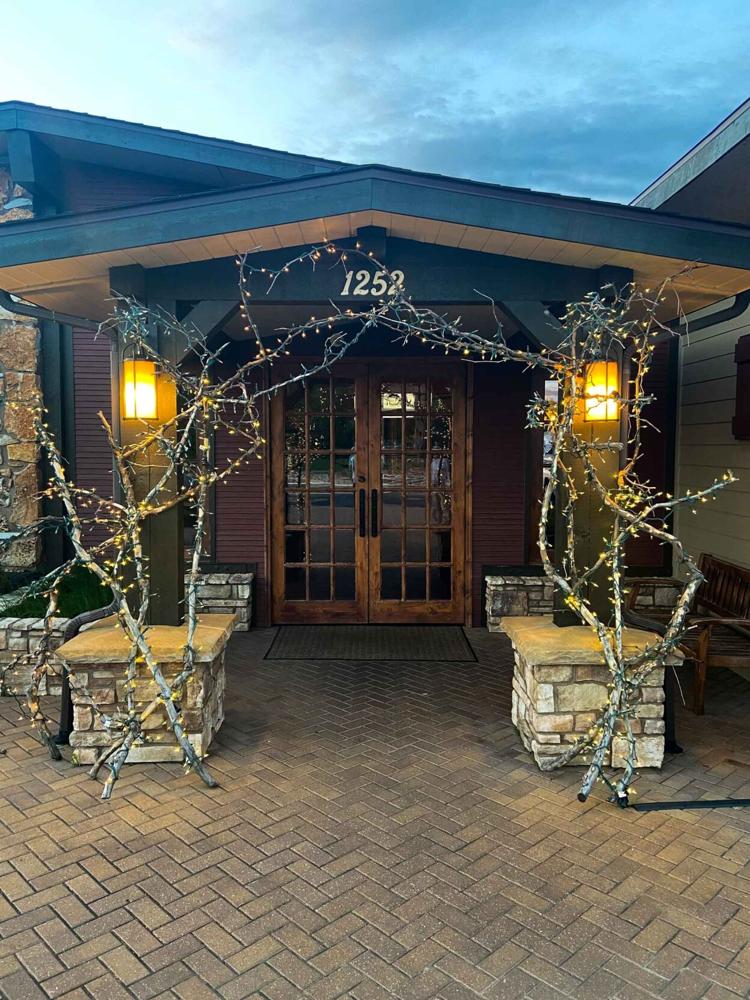 The first steps along the uniquely decorated walkway hint to the observant diner that he or she is in for a special experience. Through the doors, at the hostess station, the savvy Jeffrey's customer knows to go right, first. The dining room is to the left, and its culinary delights will be forthcoming; to the right is Jeffrey's excellent, bourbon-specialized bar and cocktail room.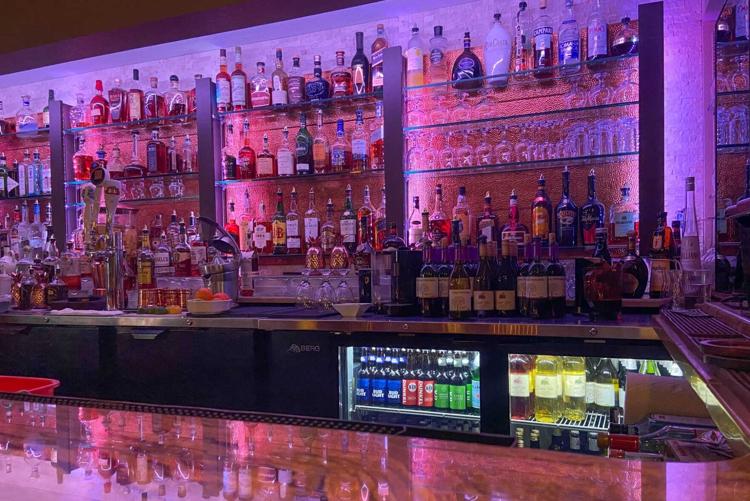 Barkeep Jed Graham mixes a mean Gimlet (always fresh-squeezed juices, of course), and the Old Fashioned is an genuine, old-fashioned Old Fashioned: using house-made Demerara sugar simple syrup and the traditional cocktail cherry (not a maraschino from a jar). Of course, the cocktail is built on the bourbon, and Jeffrey's bar has plenty to choose from. "We have quite a few tough whiskeys to come across," Jed says, pointing to a particularly popular one as of late: Blanton's Bourbon.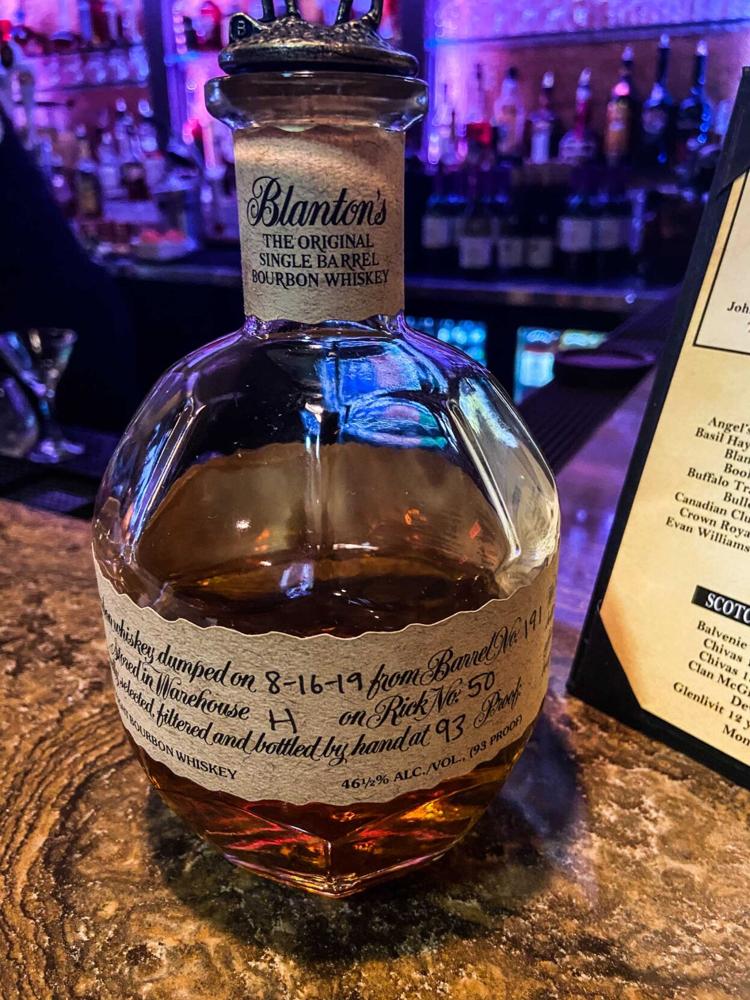 Take your drink through the middle-of-the-restaurant cut-through once your table is ready, and the evening just gets better. Every dish is prepared and served under the watchful eye of Jeff Super, who worked alongside Lake of the Ozarks iconic restauranteur Joe Boer for 27 years, at The Blue Heron in Lake Ozark. Jeff's partner—in life and in business—is Mary, who also worked for Boer at his earlier restaurant, The Potted Steer, for 25 years. Several of Jeffrey's staff also trained under Boer. And although The Blue Heron has closed and Boer passed away this year, a dinner at Jeffrey's carries the characteristic care and over-the-top attention to detail attributed to its forerunners for decades.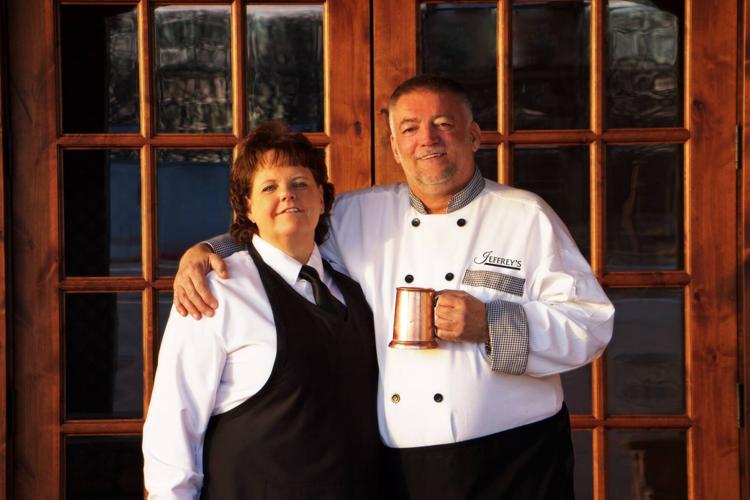 Once you're seated, and wine is on its way, order every meal course at Jeffrey's.
For appetizers, we'll just cut to the chase: call for the lobster bisque. Everything on the menu is stellar, of course, but the bisque will be what you talk about tomorrow. Don't bother asking for the recipe: it's a tightly-held secret, but our guess is it includes copious amounts of cream and butter. All the better. The server will ask you if you want cognac atop your bisque bowl, and your answer must be, "Why not?"
Out comes the salad, and this is a whole affair. Dish after dish of garnishes and dressings surround the big central bowl of greens. Fresh and crisp, of course, the true brilliance of the family-style house salad bowl rests in three elements:
1. The house-made croutons (crisp and light and buttery and yes you can have seconds but not thirds)
2. The house-made sweet onion vinaigrette (ranch died [thank goodness] and left its sweeter and more complex cousin all its riches)
3. The fresh cracked pepper (go ahead, get liberal with it)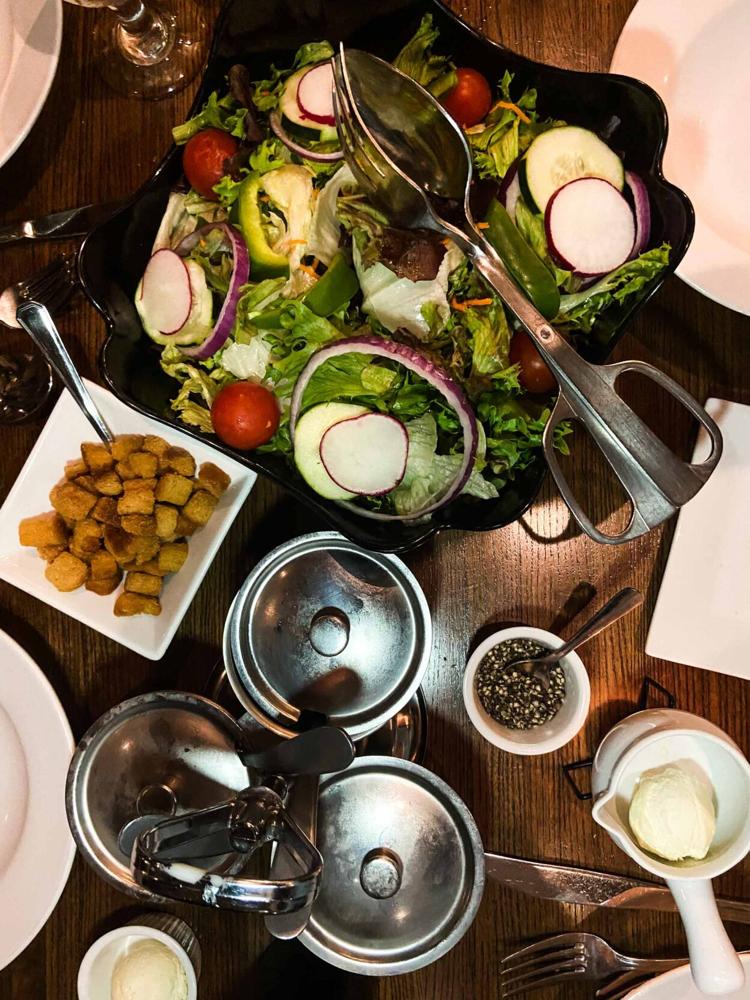 Why isn't all salad served this way?
Somehow, even after these delights, the dinner will only get better. Especially if you've ordered the batter-fried lobster.
Butter melts above a gentle flame as you begin to fully realize the depth of the delicacy that's in store. Once the butter's ready, the lobster arrives with impeccable timing, and time seems to slow. The flaky, white meat is prepared perfectly, in a batter recipe seemingly imbued with savory magic. Dip the lobster into the melted butter, eat, repeat. Table conversation is replaced with the most uncouth gruntings, sighings, and moanings imaginable, but no one's paying attention: they're all doing the same thing. Paired with steak, the batter-fried lobster makes for the ultimate surf-and-turf—or just order a full plate of lobster and eschew the beef. For a less fried but equally delectable option, Jeffrey's lobster ravioli is another brilliant offering. (You'll notice a theme emerging here.)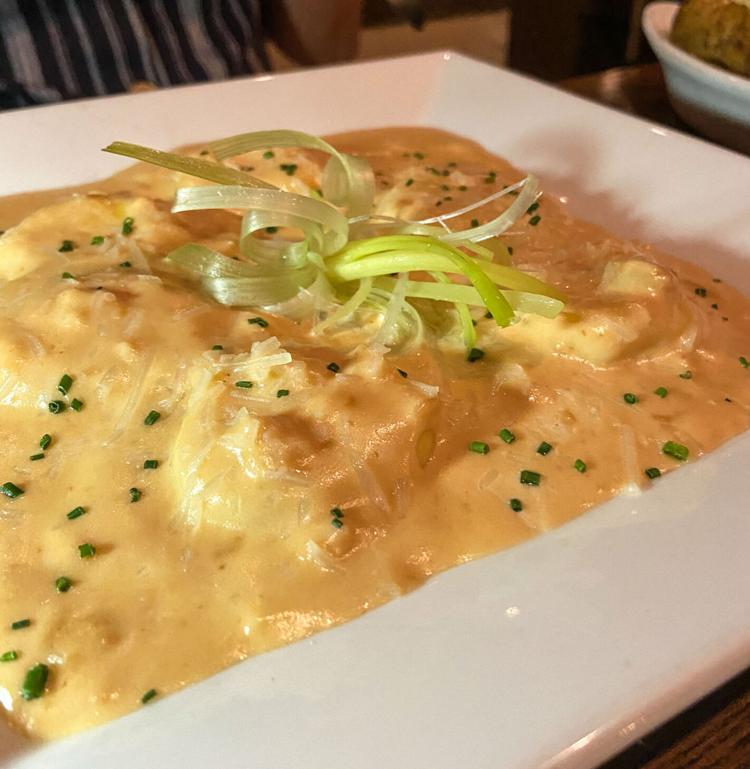 At any other restaurant, once halfway through the lobster and accompanying veggies you'd insist you were stuffed, call for a to-go box, and forego dessert. Resist the urge: a Jeffrey's meal is meant to be indulgent. But if you must, bring a little lobster home and leave room for the final course.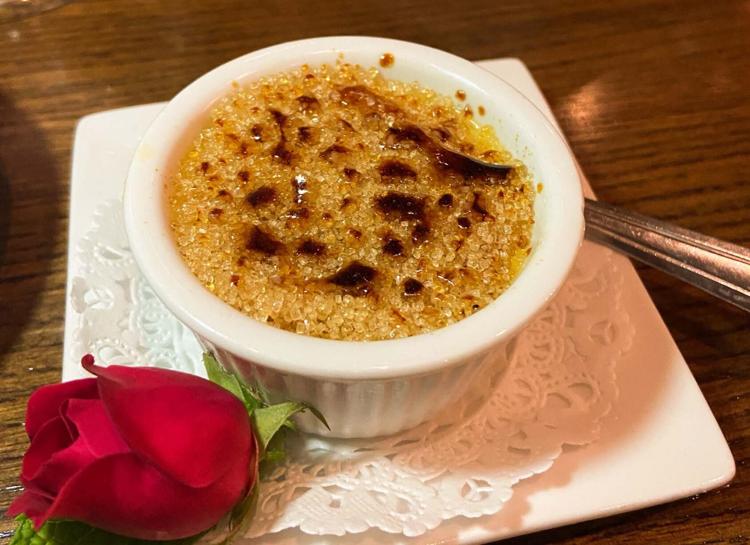 Here, too, allow us to refine your options: order the crème brûlée, with a pot of vaculator coffee. As with everything at Jeffrey's, the dining is about the process. This means enjoying sidebar conversations while watching your server perfectly torch the crème brûlée and work wondrous magic in an elegant glass, tableside vaculator simmering over a flame.
Jeffrey's serves PT's Coffee: roasted in Topeka, Kan., and named Roaster of the Year by Roast Magazine in 2009. Since it's dessert, dollop a tablespoonful of freshly whipped cream atop your petite cup of coffee. Tap through the crust of the crème brûlée, and let these indulgences be the final flourish of an evening well-spent.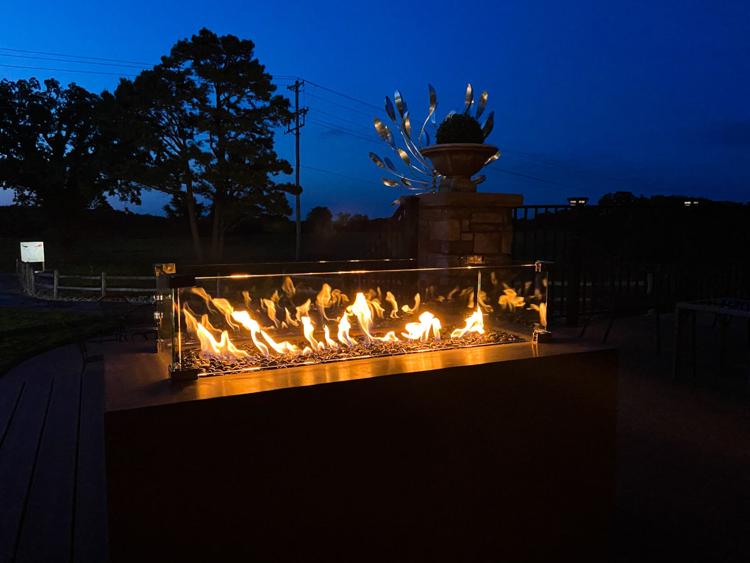 -
Jeffrey's Steak & Lobster is located at 1252 Highway KK, in Osage Beach. They are open Tuesday – Saturday for cocktails at 4:30 and dinner at 5. www.jeffreysatthelake.com -- On Facebook: Jeffrey's Prime Rib & Lobster