Lake of the Ozarks is a summertime place, no doubt. Although... the spring boasts beautiful weather, awesome fishing and hunting, and forests full of blooms. And the fall offers perfect temps, radiant colors, and surprisingly excellent boating. So really, three of the four seasons present ample opportunities for enjoying the great outdoors. The question is, what to do in the winter?
Frankly, many people answer the question with "Go to Florida." And while a January trip to the Sunshine State is a great way to soak up Vitamin D and warm temps mid-winter, the Lake area has plenty to offer when you return.
Whether you're a new Lake winter resident or a long-time local, here's a list of excellent winter activities in the Lake area, and a Lake Winter BINGO board, just because.
Lake Of The Ozarks Winter Activities
The Ice at Old Kinderhook: Outdoor ice skating? Yes please! The Ice is a perfect place to spend a winter evening, intermittently working on your skating skills and warming up by the outdoor fire pits or with a cup of hot chocolate and snack from the nearby snack shack. Visit their website for hours and prices.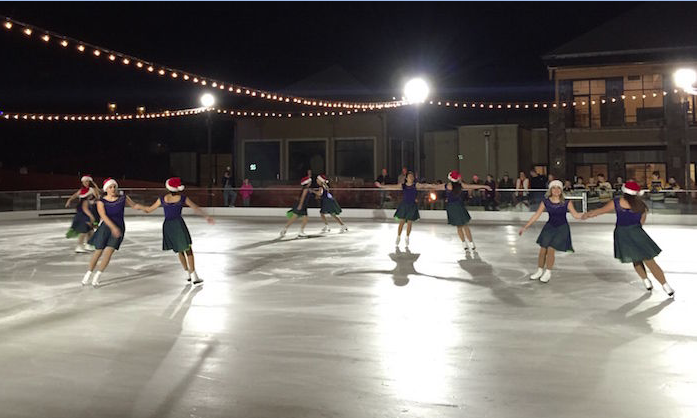 Crappie Fishing: Too cold for the fish to bite? Not so, according to guide Terry Blankenship. December is one of his favorite months to go crappie fishing. The crappies school up and can be found at the back of coves and along docks, he said. They often are roaming, feeding up for winter. But if fishermen can locate the baitfish, the crappies usually aren't far away. (This excerpt is from Shore Magazine's 2020 issue, an article penned by outdoors writer Brent Frazee. Read more Shore at ShoreBoatingMag.com.) Need a guide? Try Terry Blankenship, Jack Uxa, Kyler Beckman, or Travis Lepley. We have it on good authority those guys know how to catch a crappie or two, and can help you too. Mike Baker has plenty of Lake of the Ozarks crappie guide videos here, too.
Ha Ha Tonka Hiking: The Lake area's most popular hiking spot is stellar for winter hikes, too. Plenty of winter days can climb into tolerable outdoor temps. Just dress accordingly, and go get some fresh air!
Holiday Lights: Festive displays on the Lake's east and west sides offer plenty of opportunities to light up your family's faces for the holidays. Check out the full list of Lake area light displays, at the link below:
It's that time of year: communities at Lake of the Ozarks are growing merry and bright, for …
Celebration Cruises' Christmas On The Lake, New Year's Eve Cruise, & Winter Sunset Cruises: There's nothing like a cruise on the Lake, and winter sunsets are especially stunning. Hop aboard Celebration Cruises for their Christmas On The Lake excursions to support local charities, or their other excursions throughout the winter. Click here to learn more.
Caving! Bridal Cave & Stark Caverns: Open year-round, Bridal Cave and Stark Caverns offer wintertime exploration fun for young and old, and the underground temperatures can be a nice warm reprieve from frigid Ozark winters. Learn more: Stark Caverns -- Bridal Cave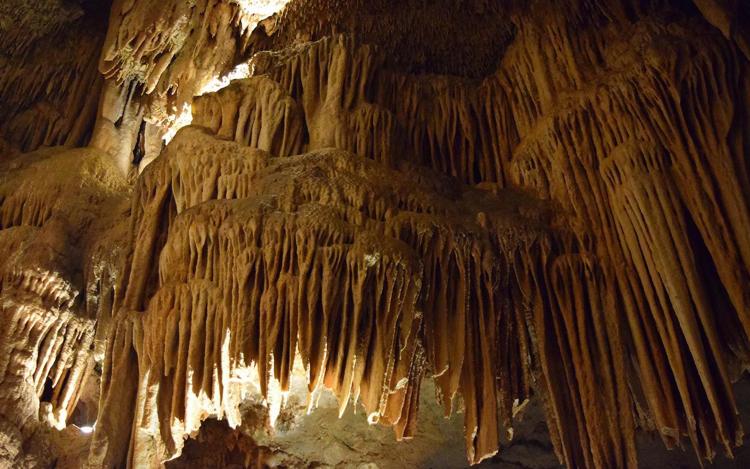 Jetz Trampoline Park: Get your jump on! It's the perfect place for stir-crazy kids (and adults) to jump and play. Open Fridays through Mondays. Click to visit their website.
Jolly Mon Indoor Waterpark at Margaritaville: Open weekends through the winter, visit the Lake's indoor waterpark and imagine for a moment it's summer already. Just ignore the icicles outside. Learn more here.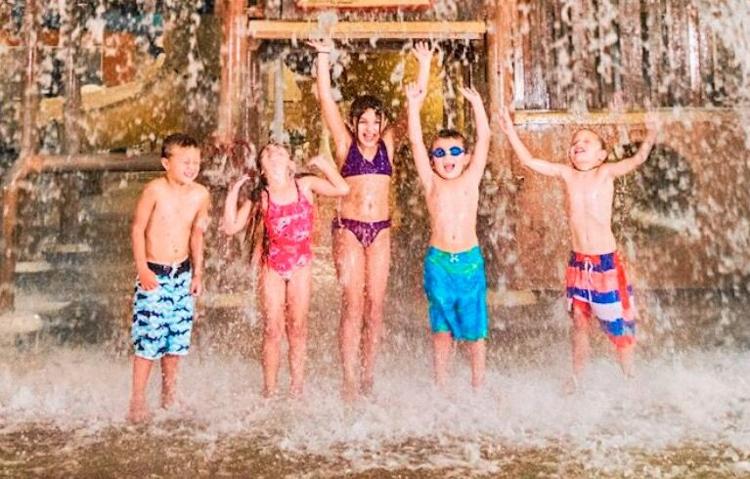 Shopping - The Landing & Osage Beach Outlets: The stores aren't as packed this time of year, so strolling among the Lake's major shopping centers is a breeze.
Eagle-Watching at Bagnell Dam: It's a great time of year for bald-eagle watching. The eagles can often be seen soaring and fishing in the Osage River. Eagles are most active between 7–9 a.m. and 4–5 p.m.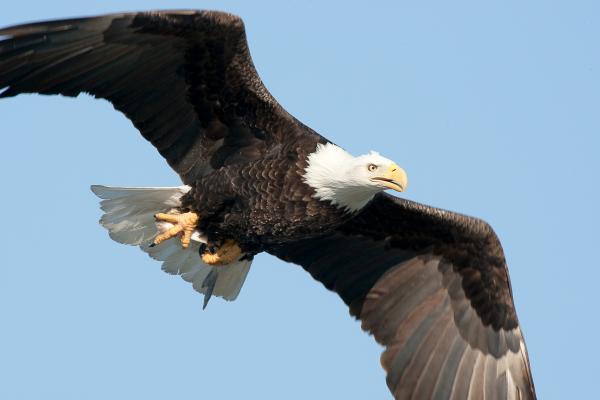 Polar Plunge at PB2: When the water is frigid, why not jump in? Feb. 27, this fabulous fundraiser for Missouri Special Olympics brings hundreds of participants to Lake of the Ozarks' Public Beach #2 every year. Sign up here.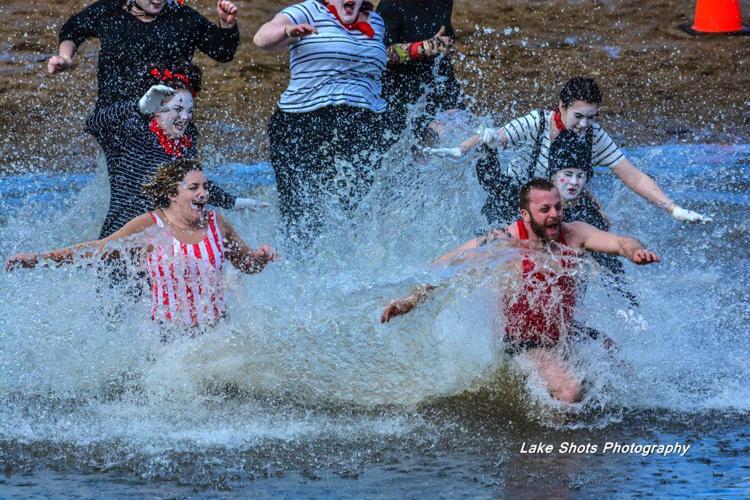 Get Fit: Don't even wait 'til New Year's. Pick up an Anytime Fitness membership and get after it! Anytime Fitness Osage Beach
Holidays at High Tide (through Jan. 2): A unique way to be indoors, outdoors! Rent a heated igloo at Redhead Lakeside Grill's High Tide bar and patio for apps and a festive cocktail menu. On Facebook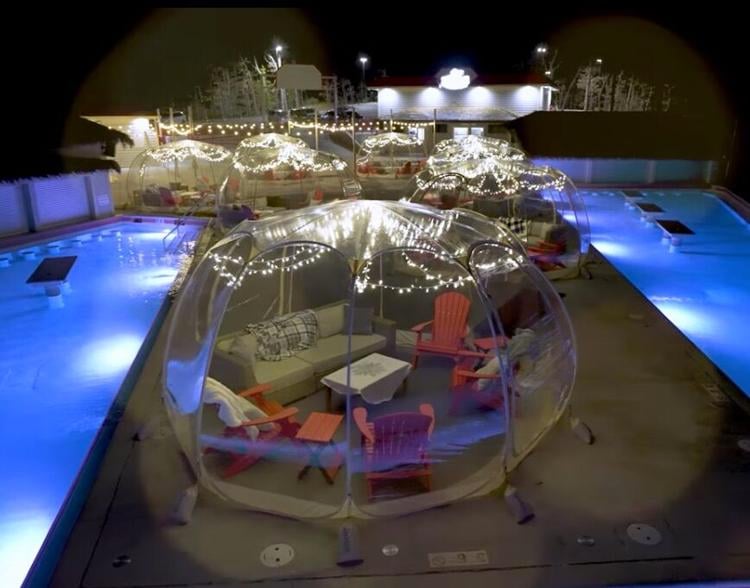 WINTER LAKE BINGO