A Shady Gators patron stole an emotional support dog from a child who was on his way to visit his terminally-ill father in Florida, last weekend.
The 12-year-old Kansas boy, who visited the Lake last weekend, is desperately pleading for his best friend to be returned. The 8-month-old dog, named "Scaredy Poo" (alternately "Poo Dog" or "Poo"), was stolen from Shady Gators just after midnight on June 9. The 12-year-old boy and his uncle, Shane, who is his primary caregiver, stopped at the Lake for a reprieve before the emotional rollercoaster that awaits them in Florida. Instead, they were handed more tragedy when their dog was stolen.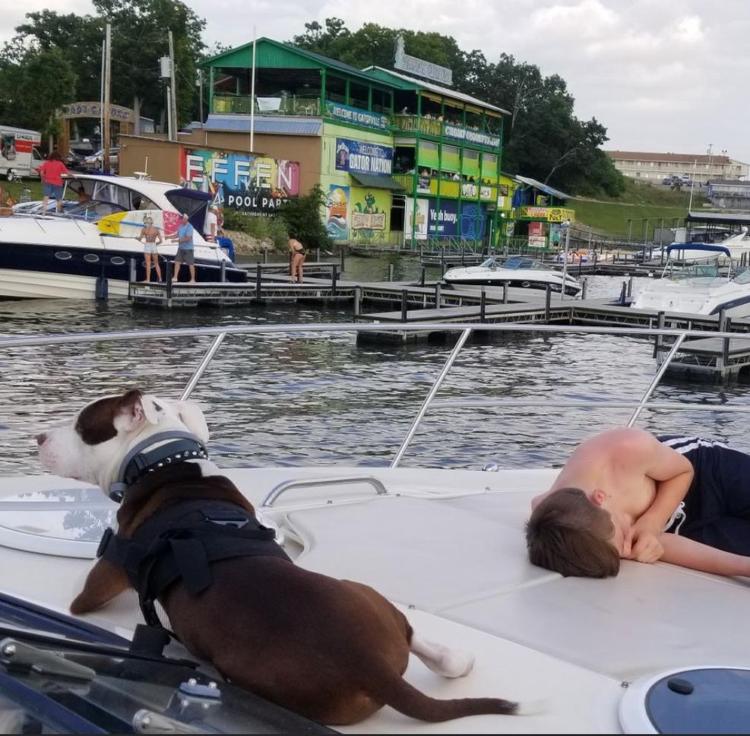 On June 9, Shane was walking with a group of people from the bar to the docks, while the leashed dog walked alongside them, his leash trailing behind him. The adorable, well-trained pup had received plenty of attention that night, so Shane decided to let go of his leash and let the dog enjoy it. While walking back to the dock, Shane realized the dog wasn't with his group, and he returned to the bar to see if the dog had roped Shady Gators employees in for more attention, but the girls at the bar said the last they saw, Poo Dog was with Shane and his friends. So Shane began whistling and calling for Poo, and knew something was wrong when he didn't come back immediately.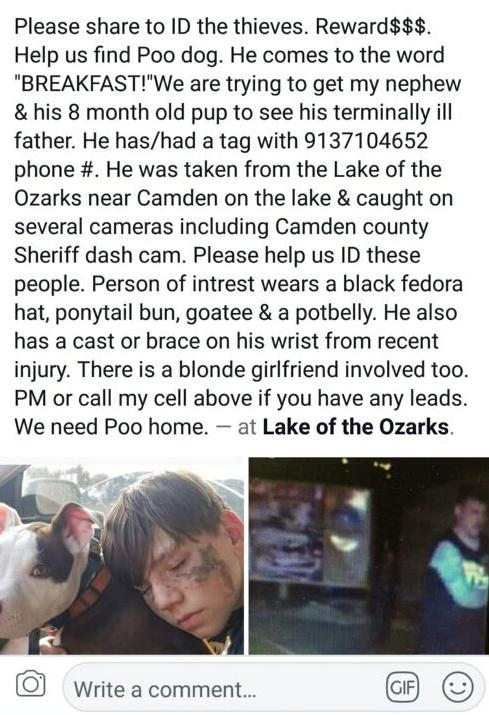 Based on security footage from that night it appears that Poo Dog was only 20-30 yards from Shane when he was calling for him, but the dog could not return to his owner because a thief had grabbed his leash and was walking off with him. Video footage from the bar and law enforcement show three people leaving with the dog just minutes before Shane walked by searching for him. 
SUSPECT DESCRIPTION:
Two men and a woman are currently people of interest to the Camden County Sheriff's Department. One male was described as wearing a blue shirt, a black fedora hat, with a ponytail bun, a goatee and large belly. He also appears to have a cast or brace on his right wrist. The other male had a husky build with tattoos the entire length of his arm. A woman with the two men was described as blond and skinny.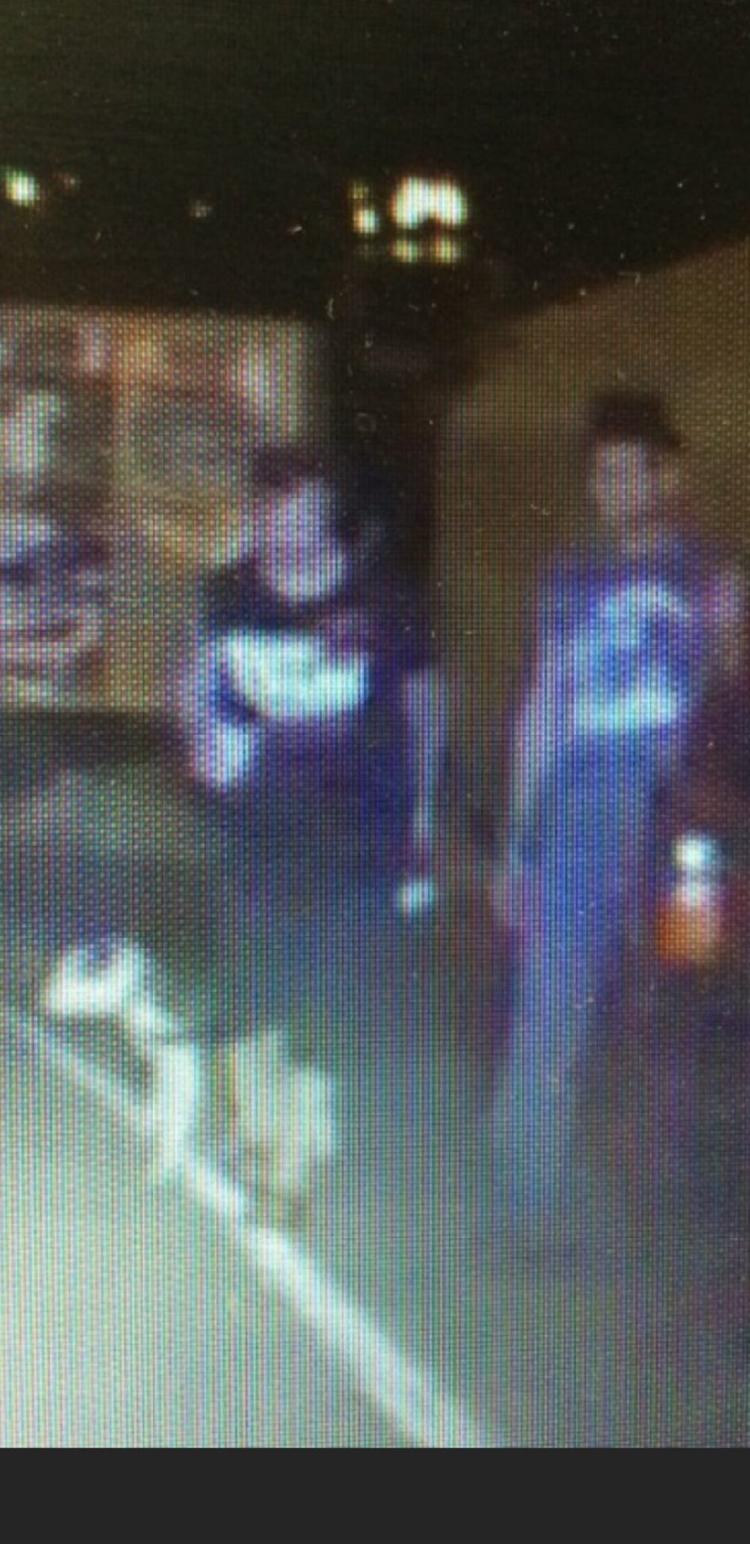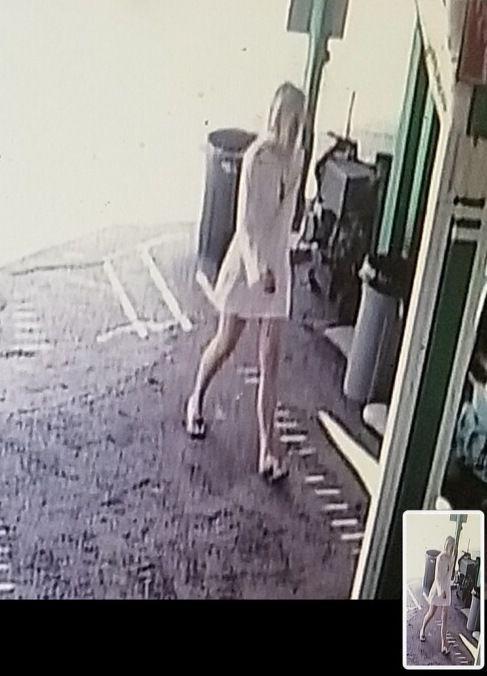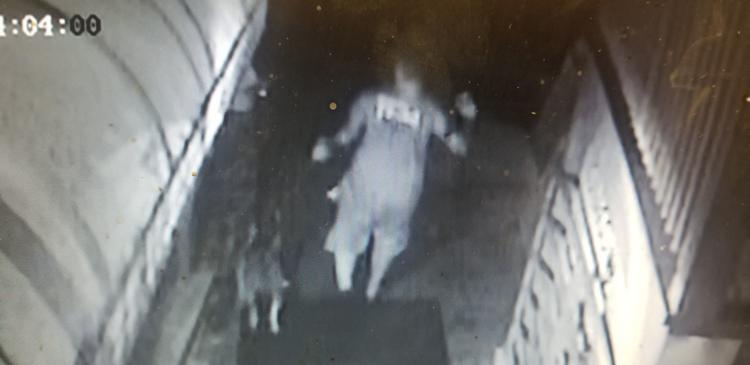 Shane's nephew was distraught over the idea of having to leave the Lake without his new friend, so the two decided to postpone their trip to Florida for another week, to look for the pup in hopes that the child will be reunited before seeing his dying dad. Shane will be returning to the Lake this weekend to dig up more information about Poo Dog's disappearance, and with his particular set of skills, he seems well-positioned for success: Shane is a fugitive recovery agent for the states of Missouri and Kansas and is an officer of the court for bail bondsmen (translated: Shane is a bounty-hunter).
The young boy has experienced tremendous upheaval in the last year. When his father got sick and was unable to take care of him, he uprooted from his home in Florida to move to Lawrence, Kan. where his uncle could care for him. Shane is in the process of legally adopting the boy.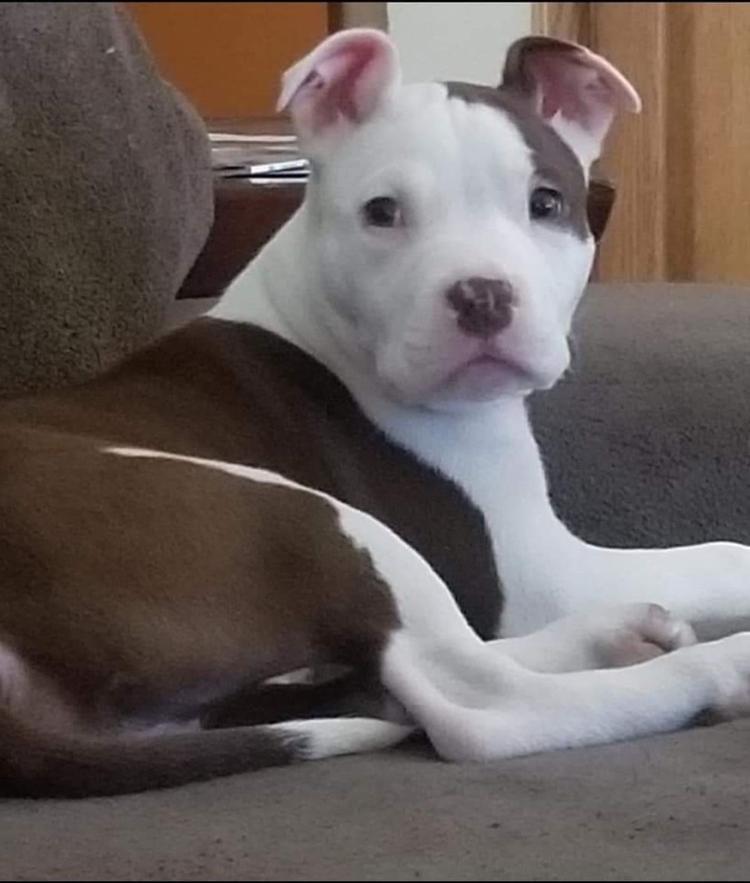 Poo Dog was donated to the family by a Kentucky dog breeder, Kelly Killough, owner and operator of Kenfolk Kennels. When Shane contacted her last year letting her know he was looking for a dog for his nephew, she was so moved by the story that she generously gave them the puppy to provide the young boy with some stability during such an unstable time. "The way [Shane] has stepped up [to take care of his nephew] just amazed me," said Kelly. Her heart is breaking for Poo Dog's family. "This was more than a dog, this was a little boy's best-friend that he told everything to, that he gave unconditional love to and that gave him unconditional love back."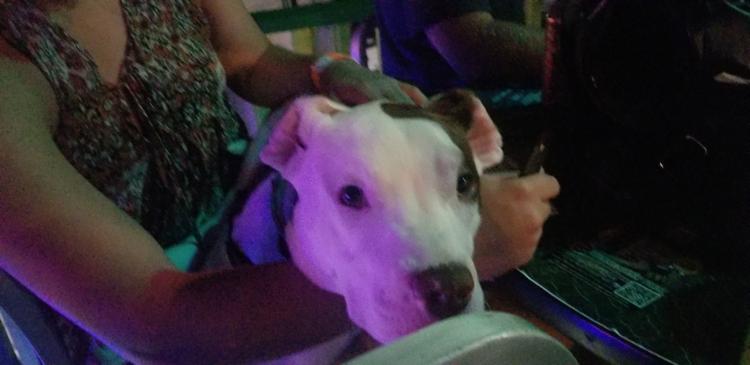 Shane is offering a cash reward to anyone who returns the dog unharmed. Anyone with information on the suspects or the location of the dog can reach Shane at 913-710-4652 or contact the Camden County Sheriff's Department at 573-346-2243.