CAMDENTON, Mo. — A local dog named Axl is back home, after being found more than 1,200 miles away.
Stephanie Jenkins of Camdenton let her two dogs out for their morning run on Saturday, Oct. 30 and when she called them back, only one returned. Axl, the family's Australian Shepard, was missing. At first she thought he might have just been taking his time, but as minutes stretched into hours, she knew he was gone. 
"Once it started to get dark, we were like, 'Oh gosh, something is really wrong here,'" Stephanie said.
Stephanie, her husband Justin and their two children, 7-year-old Remi and 5-year-old Ryker, began a frantic campaign to bring Axl home, printing flyers, making Facebook posts and driving around the area searching for their dog. Justin would stay out searching for as long as six hours at a time looking for him. Axl had first come to the family during a difficult time and they missed him deeply.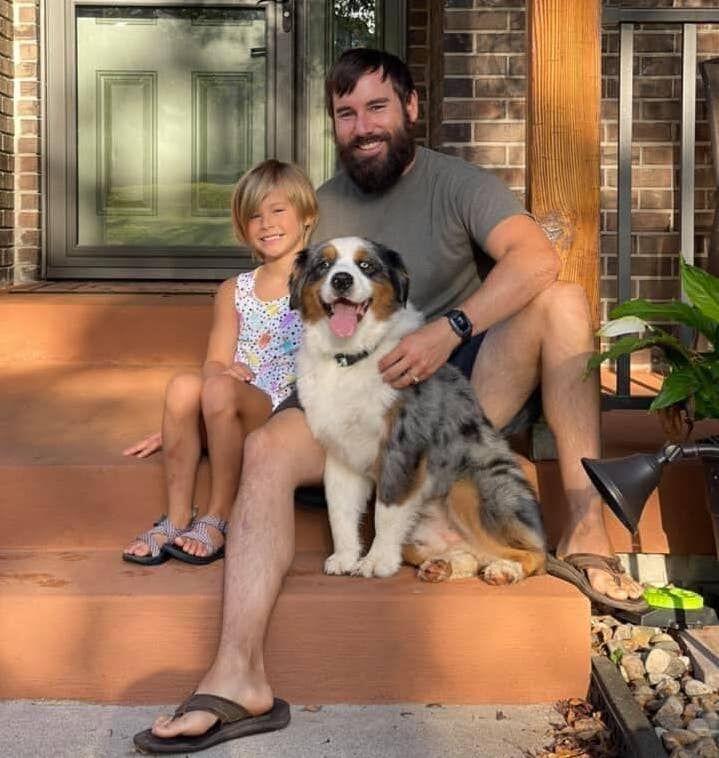 "We got Axl when my dad was in hospice and in his last days, and we got Axl just to have some light in a very dark time. And he's an exceptional dog. He's very loving, he plays with our kids, he doesn't stray far. He's just a very, very good dog and it was hard with him being gone," Stephanie said. 
The same day that Axl disappeared, the family got a report of an Australian Shepard in Lebanon, seen at a local groomer with a young couple asking to get his hair cut. When that groomer had no availabilities, the couple moved on. But just a couple of days later, someone thought they spotted Axl at another groomer. 
"A woman called and said 'Hey I just saw your ad and I saw your dog at PetSense and I could never forget those eyes' She gave us as much information as she could remember," Stephanie said. 
But those were dead ends.
Finally, Stephanie and her family finally got the call they had been hoping for. A woman called saying that a couple had given her Australian Shepard when they found that he didn't get along with their dog. They gave the woman a bag of toys and food, and at the bottom of the bag was Axl's collar with the family's phone number. The woman thought something smelled fishy and called the number. Justin answered.
But when Justin asked the woman's address, the couple got an unexpected surprise. 
"We asked where she was and she said 'Brigham City' and my husband said 'Well, we've only lived in the [Lake of the Ozarks] area for about six months, could you tell us where that's located?' and she said "'Yeah, it's about an hour outside of Salt Lake City.' And my husband said 'Salt Lake City, Utah?'" Stephanie recalled. 
Axl was in Utah.
This was of course a shock to Stephanie and her family, but they were thrilled to know he was safe, and they immediately started planning how to get their dog home. 
"We just both started crying and we told the kids 'Axl is coming home! We're going to get him back!' And my daughter ran to the garage and was like, 'What are you waiting for? Get in the truck, let's go get him!' We were all happy, tears of joy," Stephanie said. 
People following the story on Facebook immediately offered their help to the family. One retired man even went so far as to offer to drive and get the dog so that the couple wouldn't have to miss work; many others offered to get in touch with relatives in Utah. Another offered to drive Axl to the airport if they wanted to fly him back. And the woman who had happened to receive Axl took good care of him as the family prepared to travel to Utah. Stephanie says she has been "everything wonderful."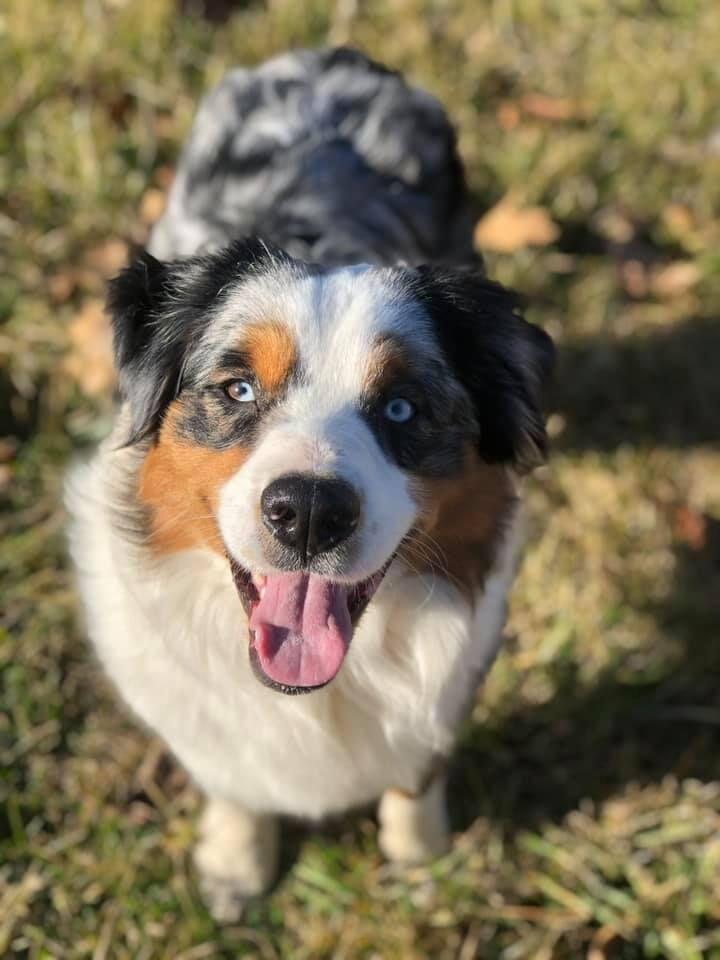 "We tried to give her money, we tried to pay her back, we tried to reimburse her and offer her money for her kindness but she wouldn't accept any of it. She said, 'I can't accept that just for helping someone and doing the right thing.' And we were crying and she was crying," Stephanie said. 
As of this interview, Justin had driven out to Utah and picked up Axl. Axl was thrilled to see him after his harrowing ordeal of being transported 1,200 miles away from home for more than a week. 
"He was very, very happy to see my husband. As soon as he got him in the truck, he fell asleep. He could tell he was pretty tired and worn out and upset. He was pretty anxious about all of it," Stephanie said. "He's a people dog, he likes his people. And so I know this must have been hard for him."
Stephanie voiced thanks to everyone in the Lake community and beyond who helped with the search for Axl.
"We are beyond thankful, we're so thankful for everyone who shared our post and got the word out there. It was pretty incredible whenever we went out to look for him and so many people said, 'We saw him online, we shared your post, I hope you find him soon!' Everyone was looking for him. It was incredible."
---
LAKE OF THE OZARKS, Mo. — A new arrival at Christ the King Lutheran Church is ready to bring…
A Shady Gators patron stole an emotional support dog from a child who was on his way to visi…
The search continues for Poo Dog, the eight-month-old pit bull who was stolen from his owner…