The Lake of the Ozarks' indoor family fun center, Miner Mike's in Osage Beach, opened its newest addition this summer. Locals and vacationers agree an indoor electric go-kart track was the perfect addition to such a unique business: one that has been serving up fun at the Lake for more than two decades.
In June of 1994, Miner Mike's original 15,000 square foot facility opened with the goal of offering the best indoor entertainment at Lake of the Ozarks. Themed around the mining towns of the 1800s, the facility offers arcade games, the Chuck Wagon ferris wheel, Cook's Tent snack bar, Run Away Mine Train, and the Midwest's largest play structure maze and foam ball blaster.
The first expansion was in May of 1999. The original 36 holes of outdoor mini golf were demolished, and an 11,000 square foot expansion—Buster's—was created, maintaining the western mining town theme. Miner Mike's and Buster's are connected by walking through a "mine shaft" tunnel. Buster's features arcade games for all ages and the Longbranch Saloon for dining.
According to Miner Mike's General Manager Dan Howe, about 10 years ago the owner envisioned a new go-kart track as the next step in maintaining the lead in indoor entertainment at the Lake. This track would be indoors, elevated and built with steel and concrete. But technology was not available at the time for the indoor go-karts. So the vision was put on hold.
The team at Miner Mike's attended a technology seminar in Tennessee that helped bring their vision to reality. With the help of Amusement Products, a go-kart and amusement park attraction company, they came up with the design for the track and go-karts. Dan states that they made an effort to use local construction workers and concrete providers. He also emphasized that the go-karts are USA-made, in Chattanooga, Tenn.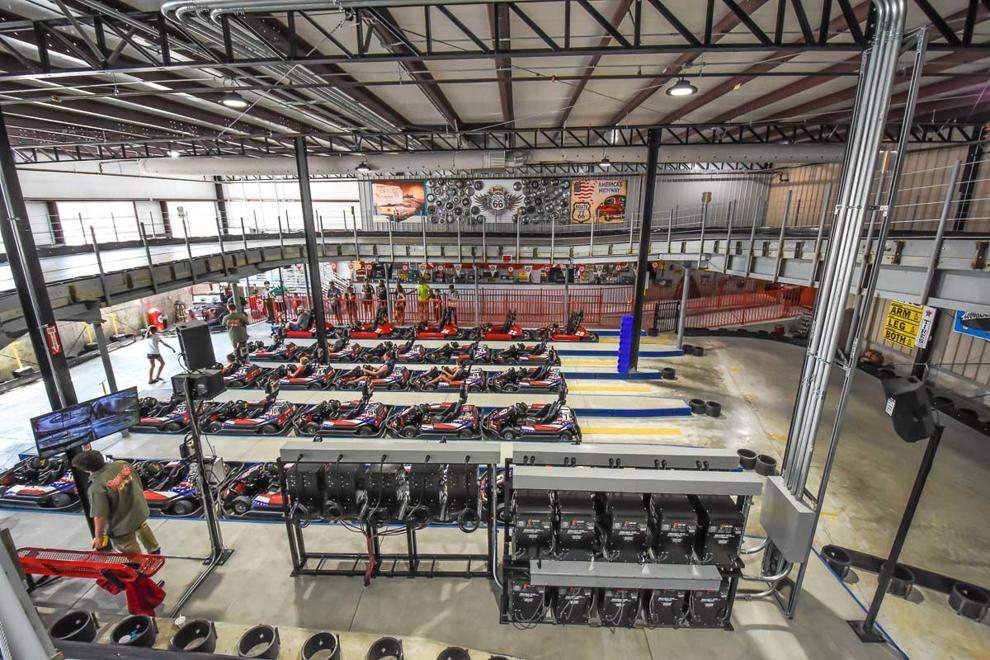 The new 15,000 square foot addition dubbed Buster's Garage opened on June 29 of this year. It contains 20 state-of-the-art, electric-lightning, single-seat racing go-karts, and five double go-karts, that race on a 700 foot roller coaster style track. Much of the track—about 500 feet—is elevated as high as 15 feet in the air. The pit area is themed like an old service station, and the track has a Route 66 theme throughout.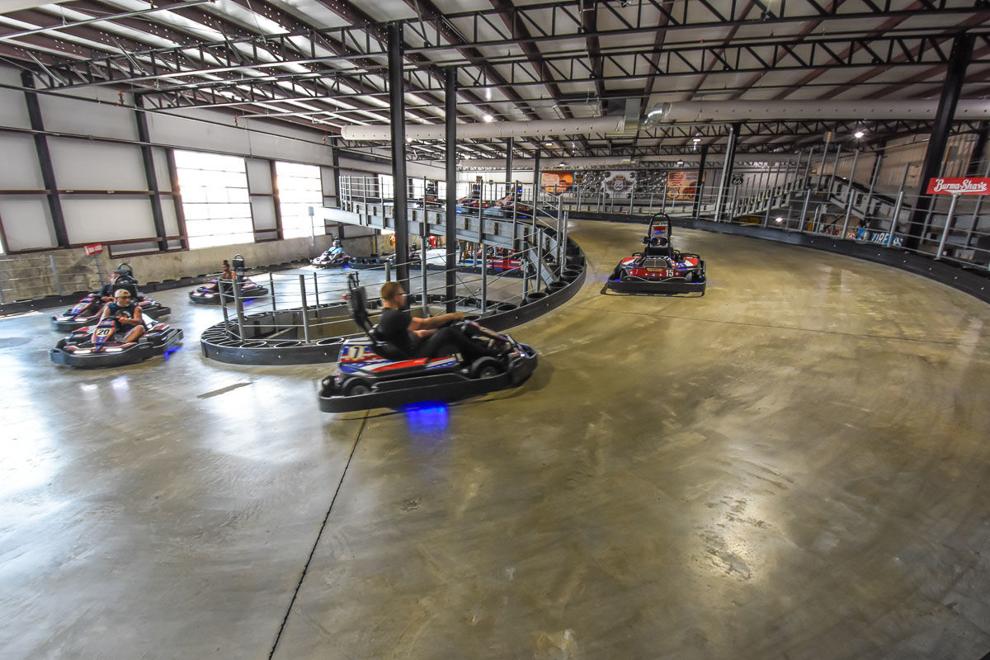 The go-karts boast a wireless charging system: charging pads in the parking area allow the go-karts to charge while in their parking position. This allows each go-kart to maintain an 85 percent charge at all times.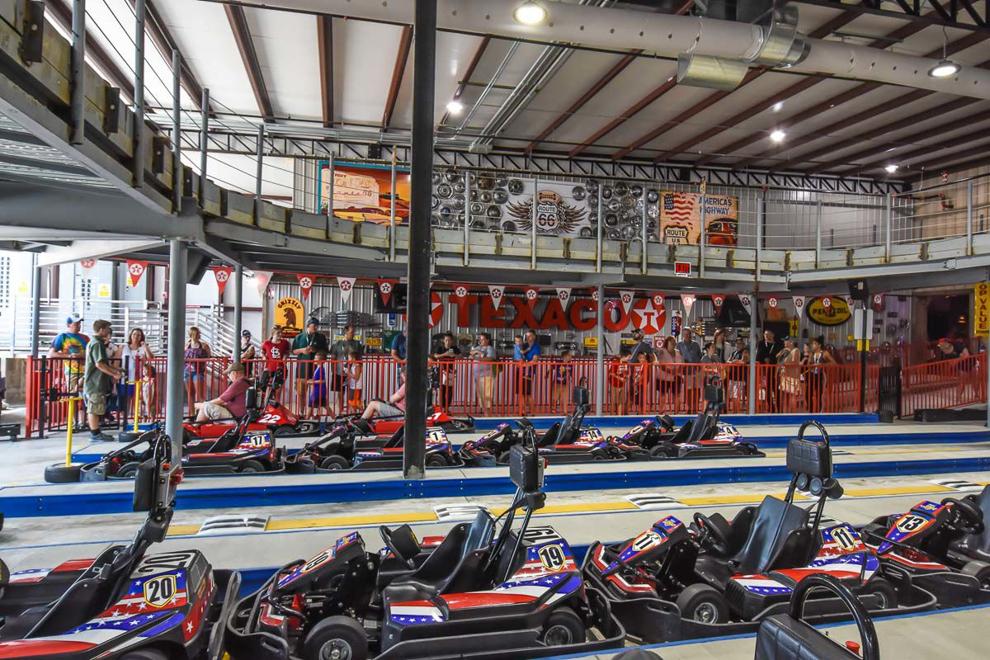 Buster's Garage can accommodate drivers on the single seat lightning karts from 8 to 12 years old for "rookie" speeds and 13 years and up for "race" speed. Kids 4 to 8 can ride for free in the double karts with a paying adult (over 18). All drivers must meet the minimum age and height requirements. The cost to ride is $12.50 for both single and double go-karts. Track Rules are available on their website.
Dan Howe offered a big "thank you" to Miner Mike's customers for the past 24 years. He says the response to Buster's Garage has been nothing short of incredible, and the number of riders continues to grow each week. "We want to be the best indoor entertainment at the Lake," Dan said. "We are excited to offer this new entertainment choice."
Miner Mike's is located at 4515 Osage Beach Parkway in Osage Beach. They can be reached at 573-348-2126, or by email at fun@minermikes.com. Visit their website at www.minermikes.com.
Fall hours are Friday: 5 pm to 10 pm, Saturday: 11 am to 10 pm, Sunday: 11 am to 8 pm. The hours may change each season and will be available on the website.