It's one of the most popular and exhilarating attractions on the Strip, and it's perfect for every age. Malted Monkey is ready for another summer of swingin', climbin' fun.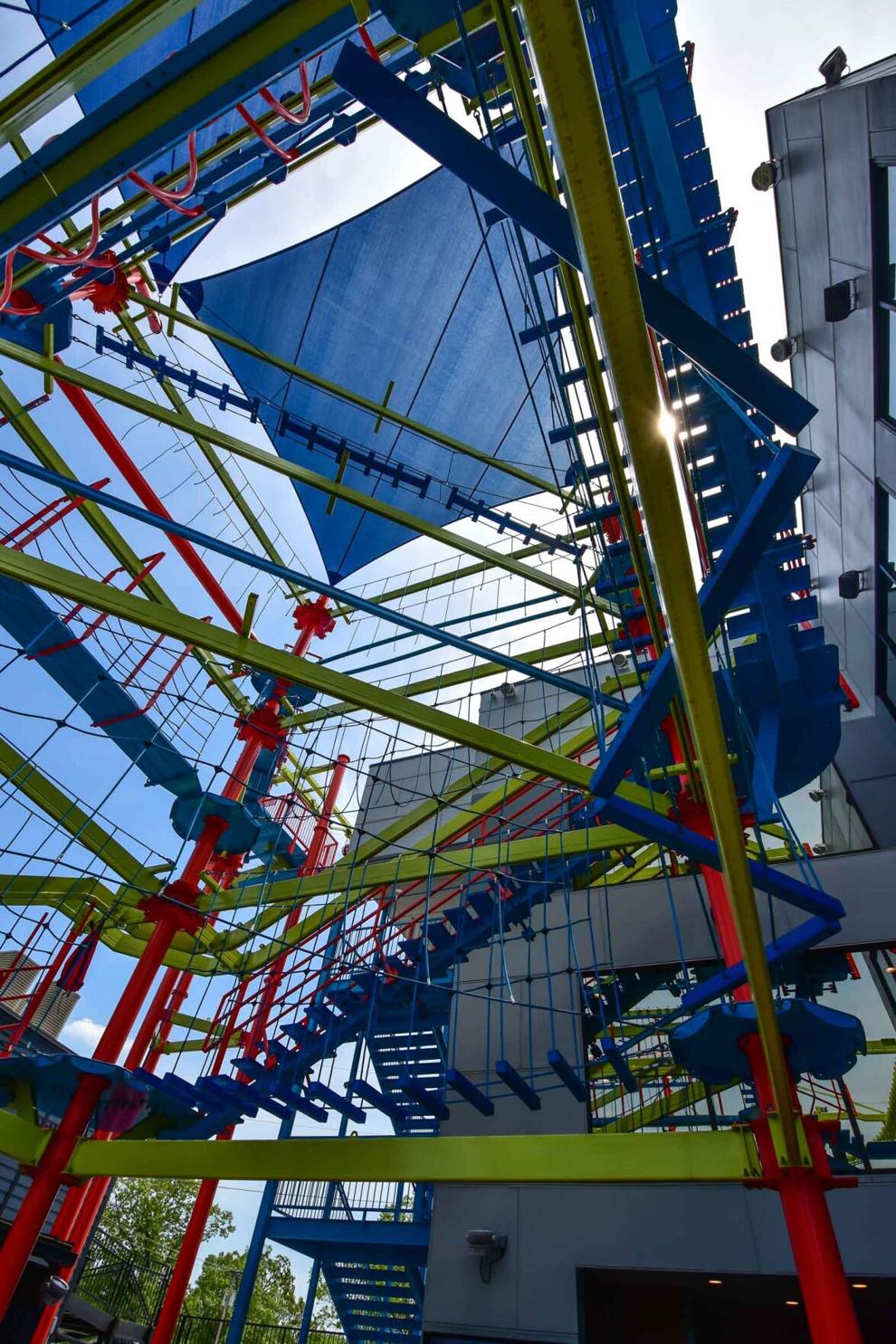 The perfect combo of tasty food and memorable entertainment, Malted Monkey is easy American cuisine with a twist and a ropes course for the daring.
George Tucker, the Lake area restauranteur and owner of Malted Monkey, realized the Strip wasn't as kid friendly as it once was. Hearing the call for something new, fun, and family-friendly, he began working on the Malted Monkey, a place for kids to genuinely be carefree and for parents to feel good about what they're up to (literally!) The Monkey opened in 2020—a tough time elsewhere but the perfect time to open at the Lake—and it's been climbing in popularity ever since!
Head to the Malted Monkey on the Bagnell Dam Strip: 1345 Bagnell Dam Blvd., Lake Ozark. View their menu at MaltedMonkey.com.
Aside from the brightly-colored ropes course, Malted Monkey offers the best burgers and milkshakes in town! Here are a few things to order next time you go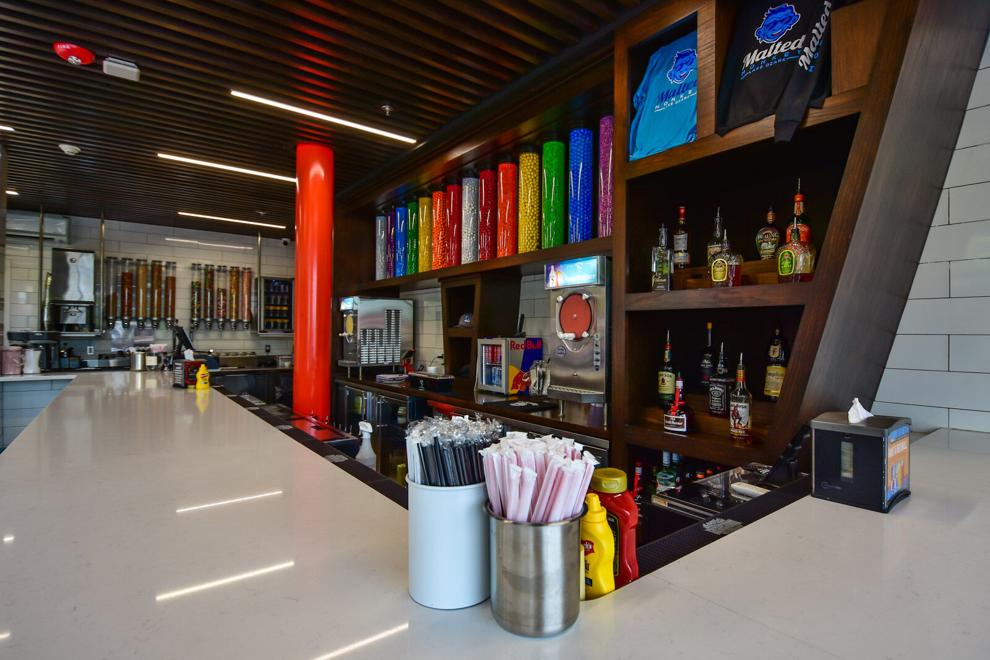 Smashburger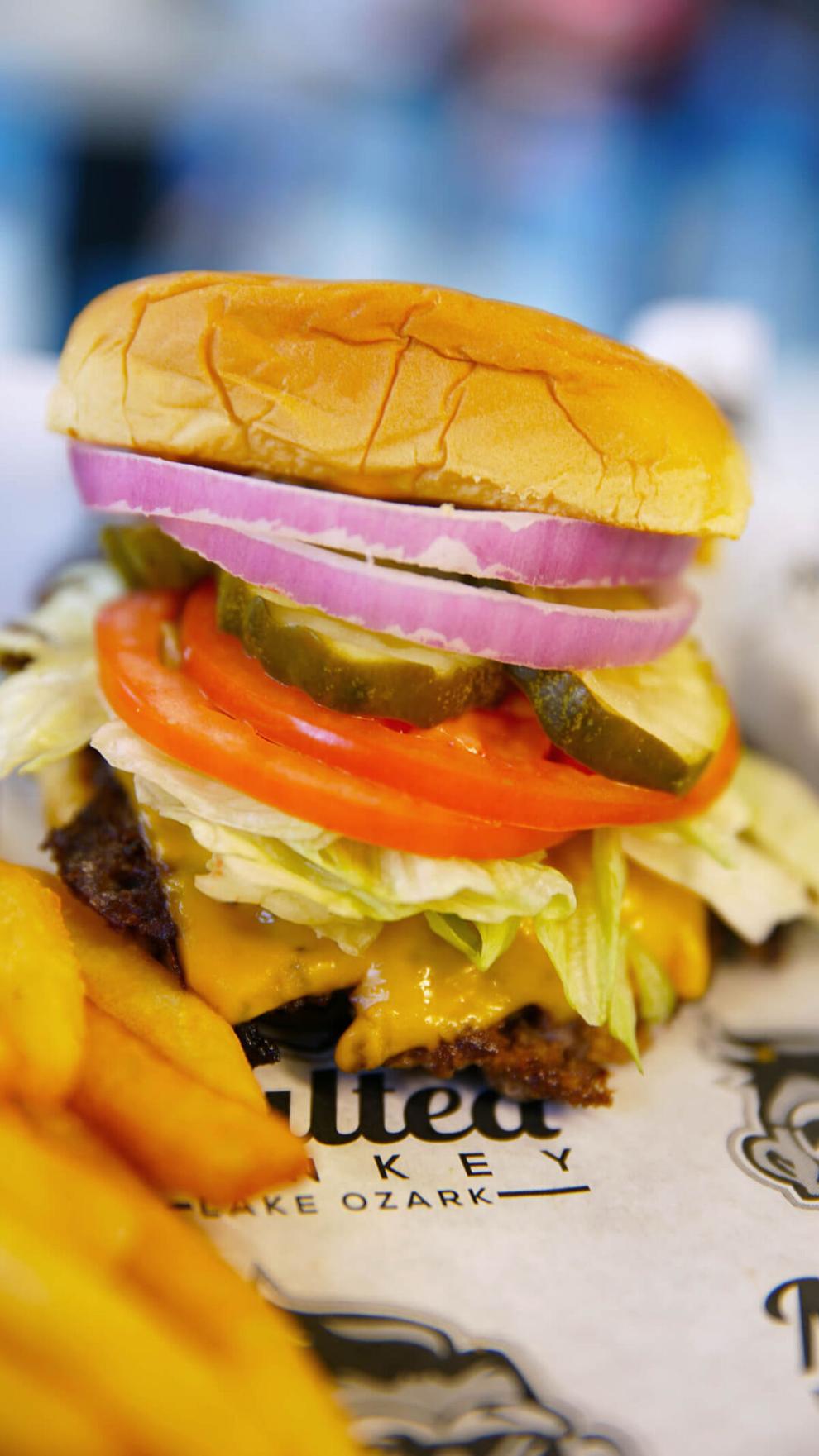 The perfect ratio of ingredients, this burger will leave your mouth watering! A classic burger patty, smashed to perfection and finished with the secret Monkey Sauce recipe. You will want to eat this every day for lunch and dinner, we've heard it's a common occurrence!
The Walking Taco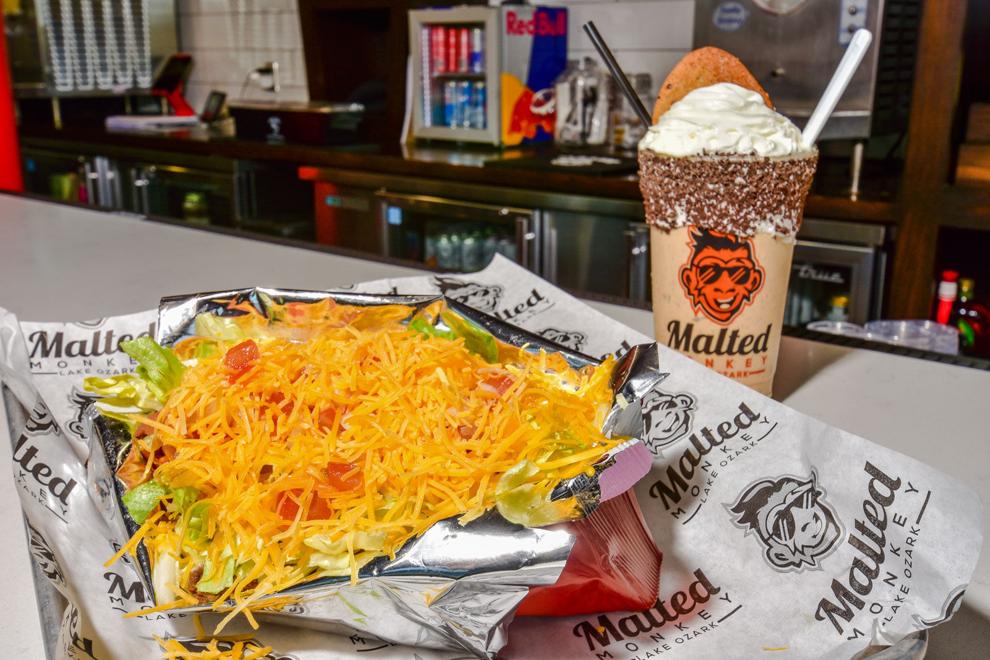 A bag of Doritos cut open and stuffed with seasoned beef, shredded lettuce, tomatoes, onions, and drizzled in queso. This will make you a nostalgic for school days, except it's a big step up in quality and flavor, and a lot harder to share!
Nashville Chicken Bowl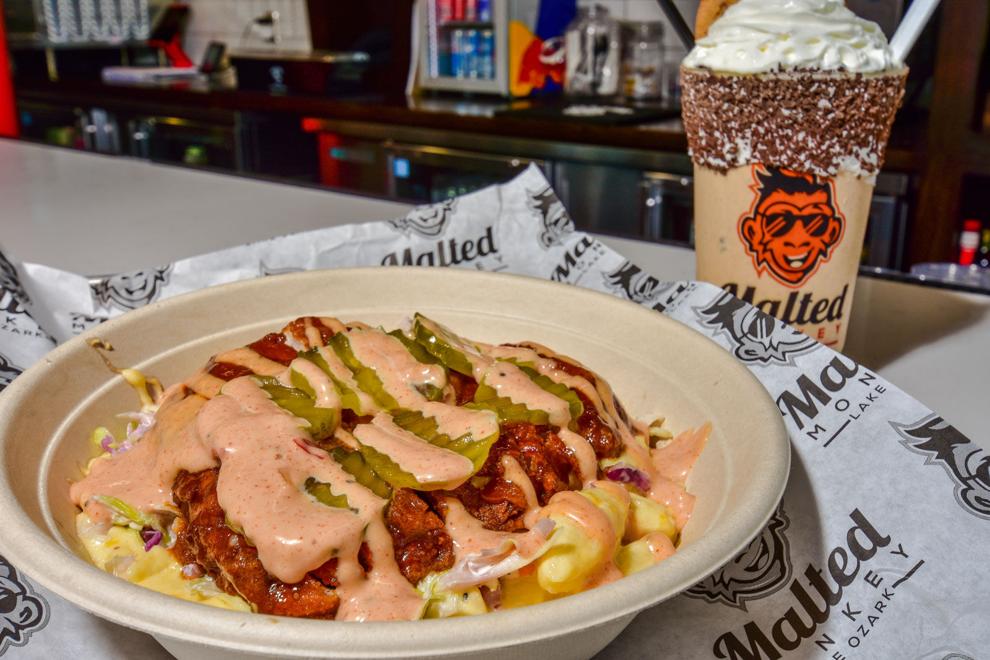 house breaded chicken tossed in Nashville-inspired hot sauce, on a bed of coleslaw and cheesy creamy homemade mac n' cheese. You'll forget about everything but taking another bite. Saucy and zesty, this one packs a pretty solid kick, but there's plenty of cool, creamy mac to cut through the heat! 
Shakes
Malted Monkey milkshakes are like no other! Each milkshake has its own personality. They are rimmed with special toppings and sprinkled with even more to pile it high! To complete the ensemble: a whole chocolate chip cookie wedged into the deliciousness. These milkshakes can be made for kids… and there's an adult version of each, too. 
Lady Gaga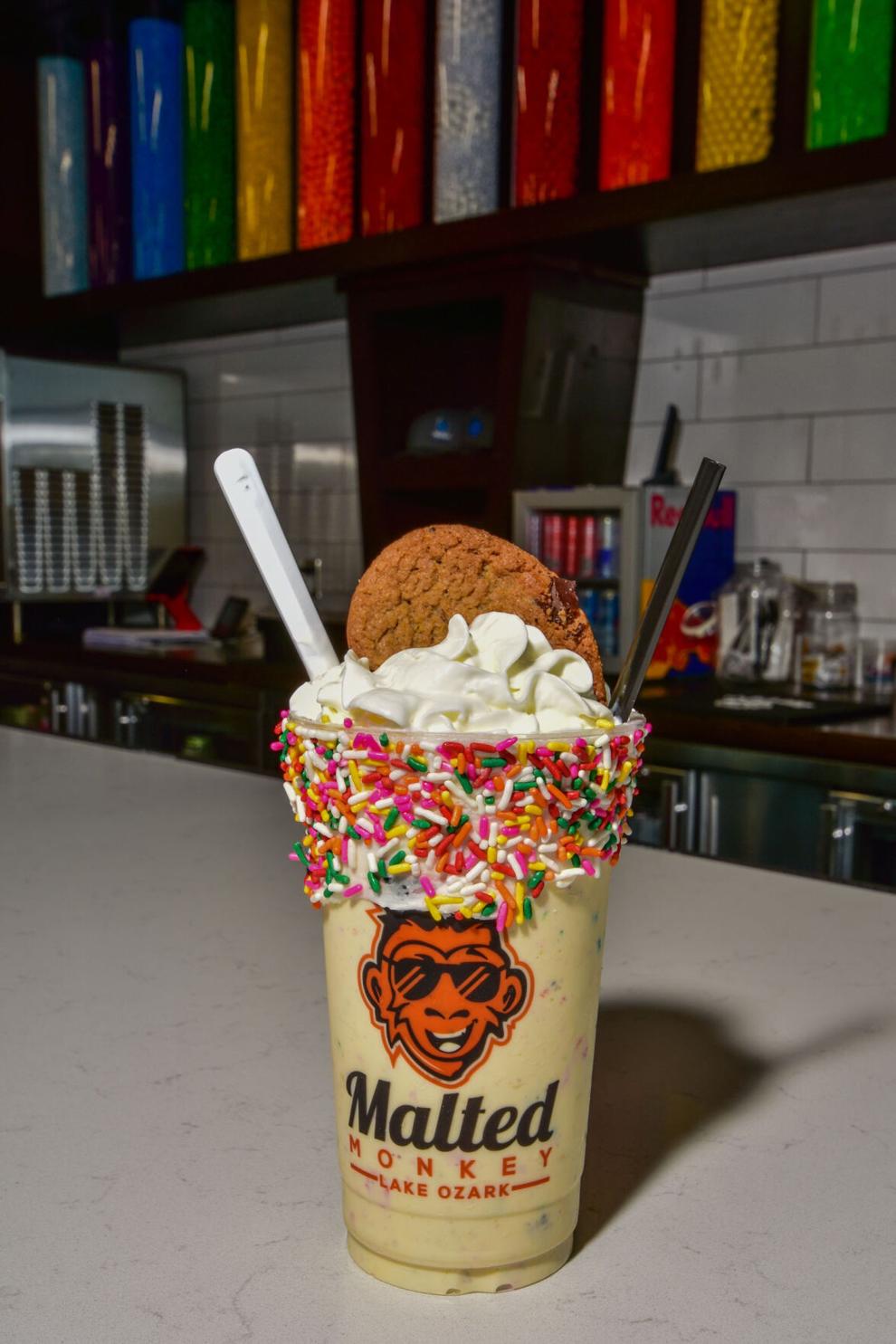 Much like the singer, this milkshake is over-the-top and visually fun. It's vanilla ice cream blended together with Fruity Pebbles cereal and marshmallow cream then topped with whipped cream. Fruity, fun, and full of flavor, the Lady Gaga is a must-try for all ages – and for the adults, opt for the Lit Gaga, the adult version of this tasty treat!
Oreo Shake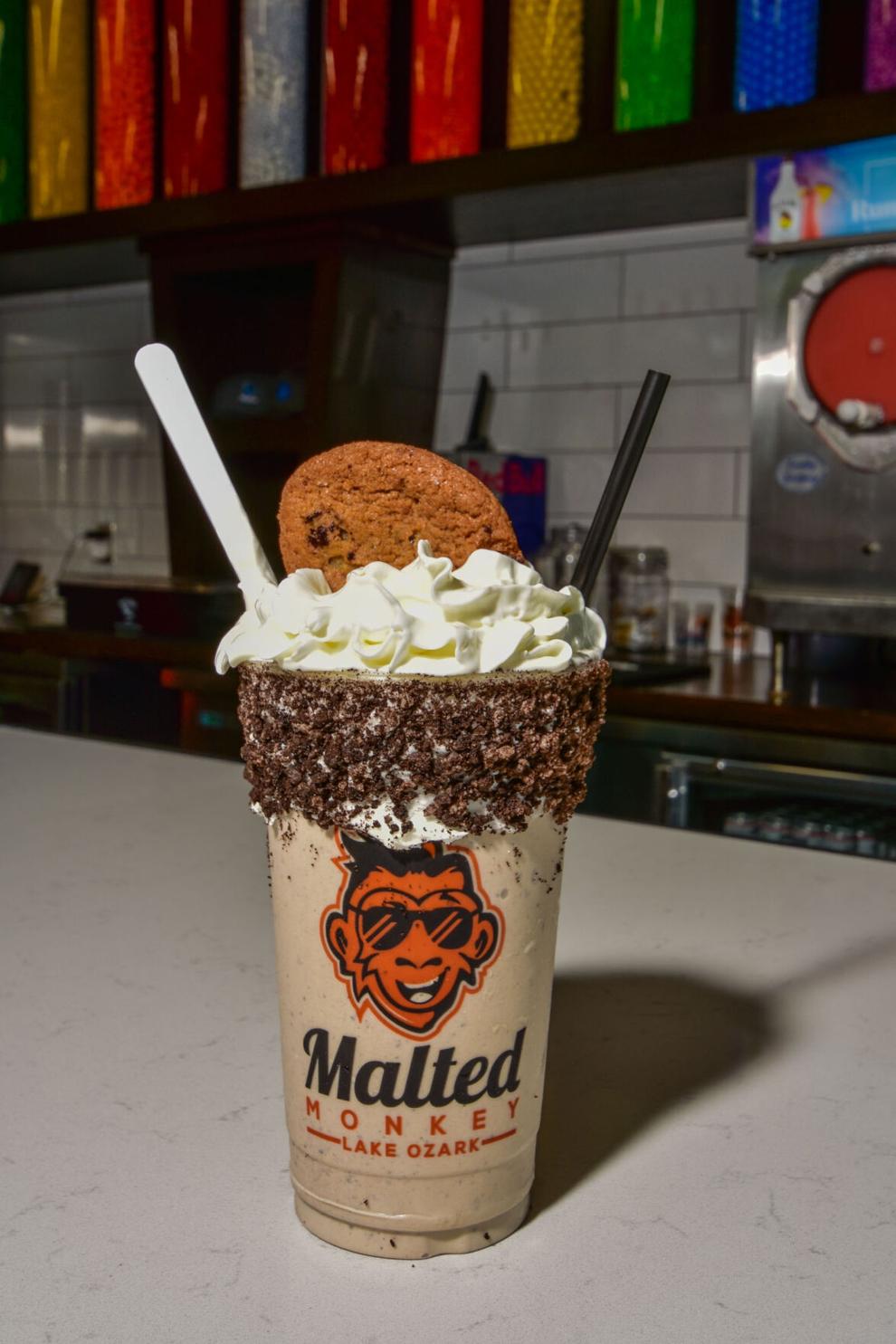 This version of cookie n' cream will keep you hooked 'til the last bite! Malted Monkey's Oreo Shake does not disappoint. Nice and creamy, almost (but not quite) too thick to sip it through the straw, this is how every milkshake should be. To polish off the drink, you'll be tempted to scrape every last cookie crumb from the rim!
Reese's Pieces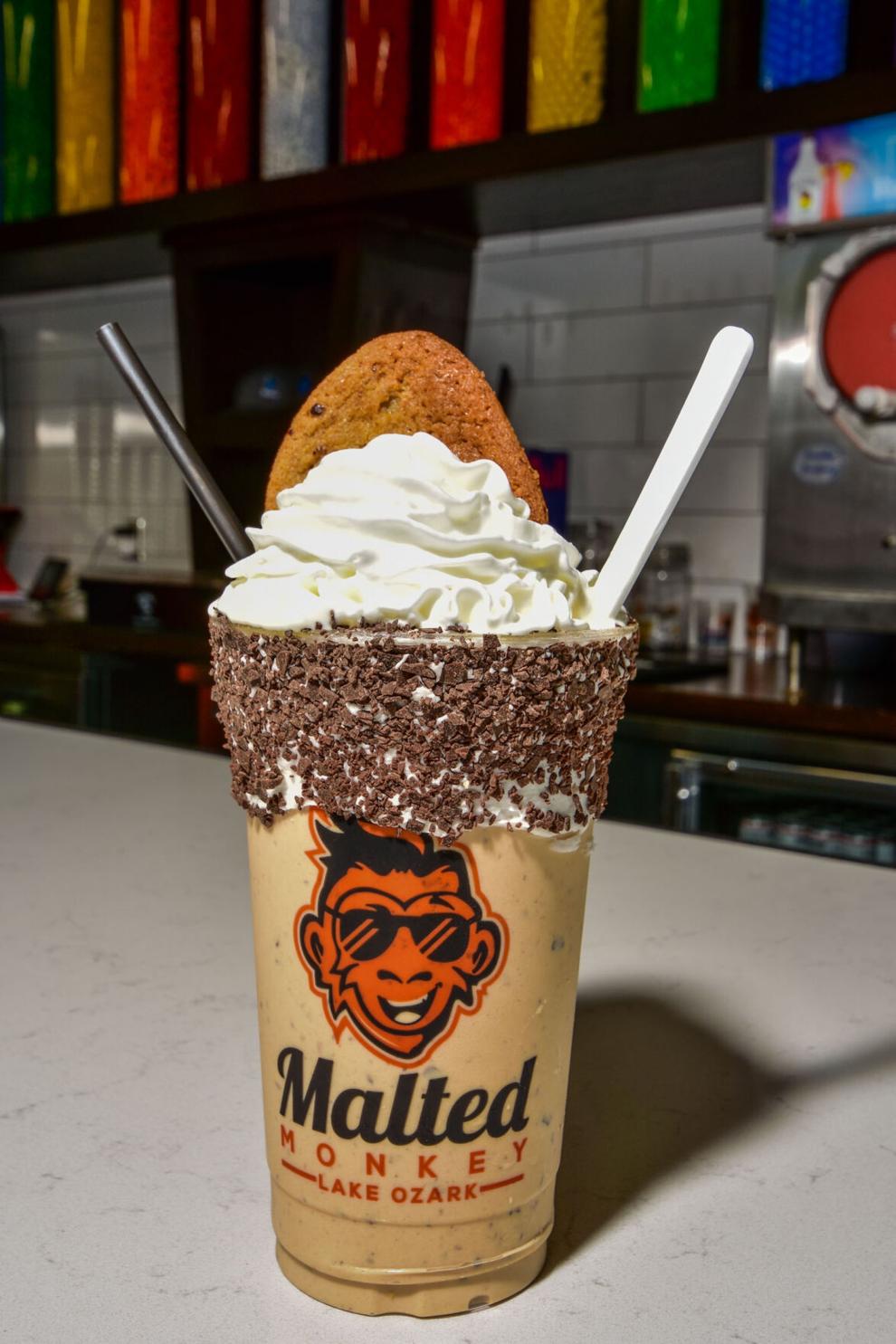 It's time to change the old saying about compatibility from "like peanut butter and jelly" to "like peanut butter and chocolate." Few things go better together than chocolate and peanut butter. In this shake, the two flavors don't compete, but are perfectly blended—sweet, salty, and indulgently tasty.
Malted Monkey brings a new flavor of fun to the Strip: it won't be hard to rope your family into an afternoon of flavorful food, wild milkshakes, and high-climbing adventures!
Head to the Malted Monkey on the Bagnell Dam Strip: 1345 Bagnell Dam Blvd., Lake Ozark. View their menu at MaltedMonkey.com.