With a menu ranging from classic Americana to a Lake of the Ozarks spin on international favorites, it never hurts to dine on delicious food while enjoying a 7-mile view down the Lake's main channel. If this is your view, you know: you're in Paradise!
The name says it all! Perfectly positioned on the 24 Mile Marker in Sunrise Beach, this waterfront bar hits the spot with a tropical "vacation" ambiance, and ample tasty food and drink options. (Bonus: fill up with the cheapest gas on the water, at the dock!)
Lake Expo went out to try a few Paradise favorites: order these next time!
(Ready to spend the day in Paradise? Head to the 24 Mile Marker in Sunrise Beach, or check out their menu online: ParadiseAtTheLake.com)
---
To Eat
Tropical Shrimp Kabob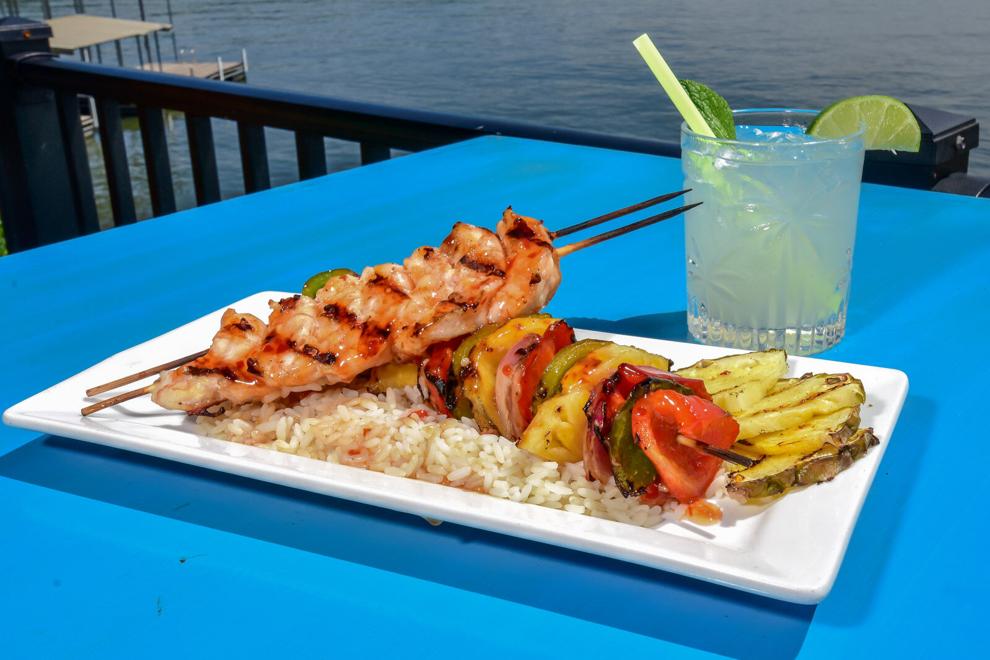 This shrimp kabob tastes as fresh and fun as it would in the tropics, with a delicious spicy sauce and resting on a bed of fluffy rice. It takes two skewers to handle these shrimp… plus there is a second veggie and pineapple kebab that comes with it! These flavorful grilled onions, peppers and juicy pineapple bring a touch of the tropics to Lake of the Ozarks!
Thai Chicken Wraps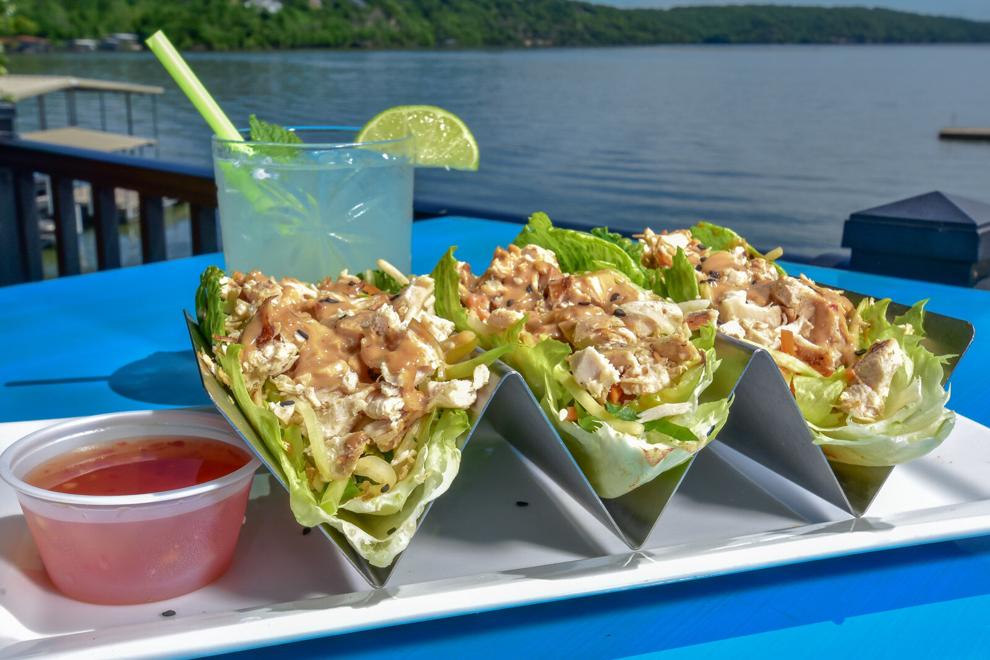 This light yet filling option is perfect for hot summer days on the water! The Thai Chicken Wraps come out wrapped in fresh green lettuce boats and are drizzled with a zesty peanut sauce. These are all the delicious fun of a taco with none of the carb-guilt! Plus, if you're going gluten-free, look no further.
Dessert Nachos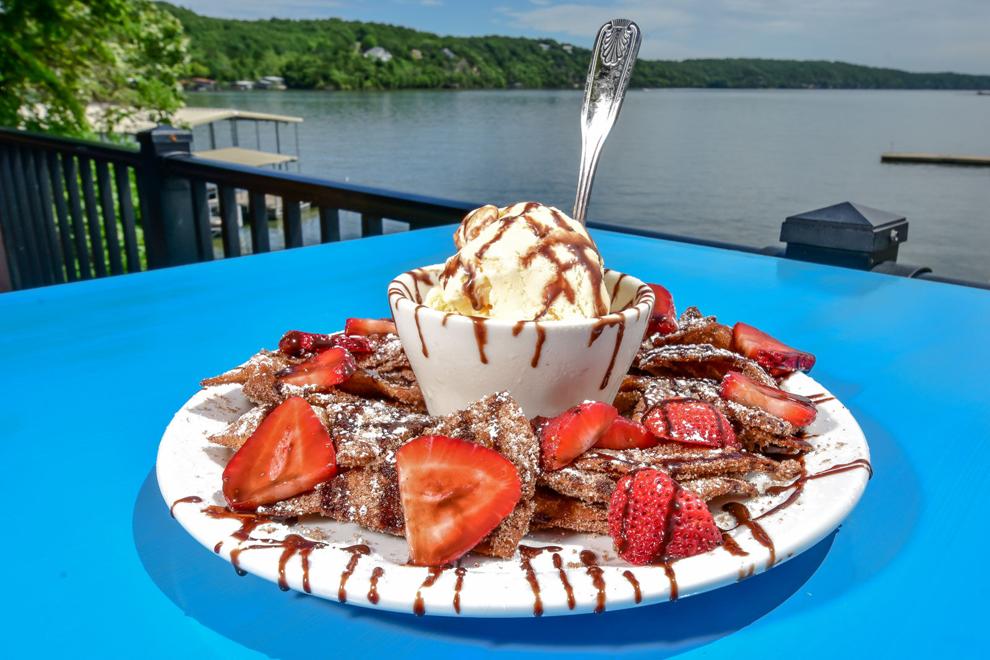 To top off a delicious meal at Paradise are the Dessert Nachos (your sweet tooth will thank you)! These nachos consist of sweet, fried tortillas rolled in a cinnamon-sugar and dusted with powdered sugar, mixed with strawberries and drizzled with thick chocolate syrup. And because it's not paradise if there's no ice cream, the Dessert Nachos come with a cup of vanilla ice cream for dipping!
Ready to spend the day in Paradise? Head to the 24 Mile Marker in Sunrise Beach, or check out their menu online: ParadiseAtTheLake.com