Take the hassle out of planning a trip and let Lake Expo do it for you! Scroll our list of pre-made "Wonderful Weekends" — trips that are perfect for a romantic get-away with a loved one, a family-trip to remember or just a fun time out at Lake of the Ozarks!
---
The Ozarks is one of the most beautiful natural areas in the Midwest, and the Lake of the Ozarks boasts not only incredible rock formations and endless forests, but also the beautiful blue-green waters of the Lake! So if you're a nature lover, Lake of the Ozarks is a must-visit.
Lodging is a vital part of any vacation and there are many great places to stay at Lake of the Ozarks. But for those truly nature obsessed, you'll want to sleep surrounded by Ozark woods, no doubt. So take a look at available campsites through Missouri State Parks: https://mostateparks.com/campgrounds/lake-ozarks-state-park.
You can bring the RV or do some tent camping; just make sure to check the forecast, because while summer is predictably warm, storms can be pretty strong in any season, and you'll want to plan for lodging accordingly!
1. Saturday morning/afternoon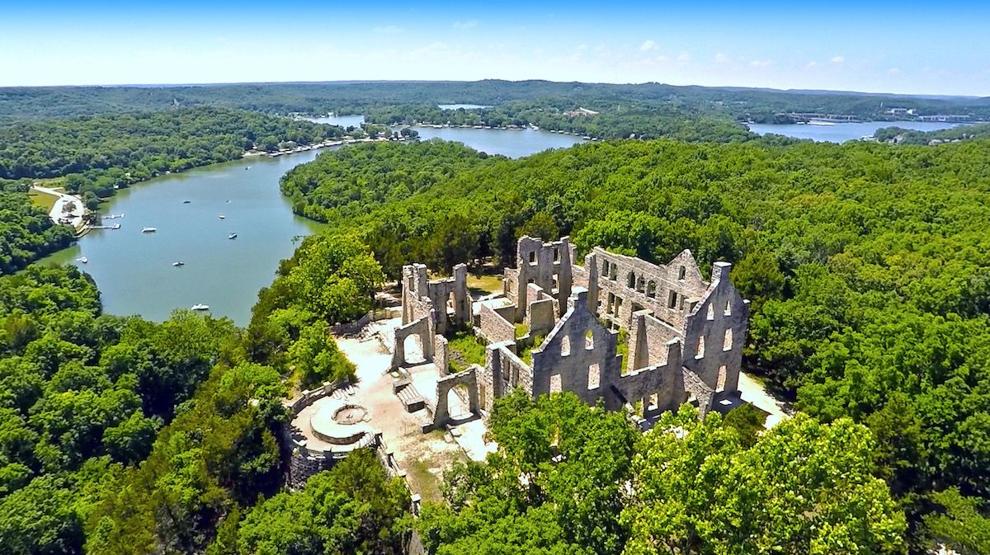 Start your Saturday with some of the most famous hiking at Lake of the Ozarks: Ha Ha Tonka. Ha Ha Tonka includes the famous mansion ruins as well as the remains of servants quarters and a water tower. But it's not only the famous castle that this park has to offer; along with incredible views of the Lake there is also a wonderful natural spring that is worth the steep hike down to the source.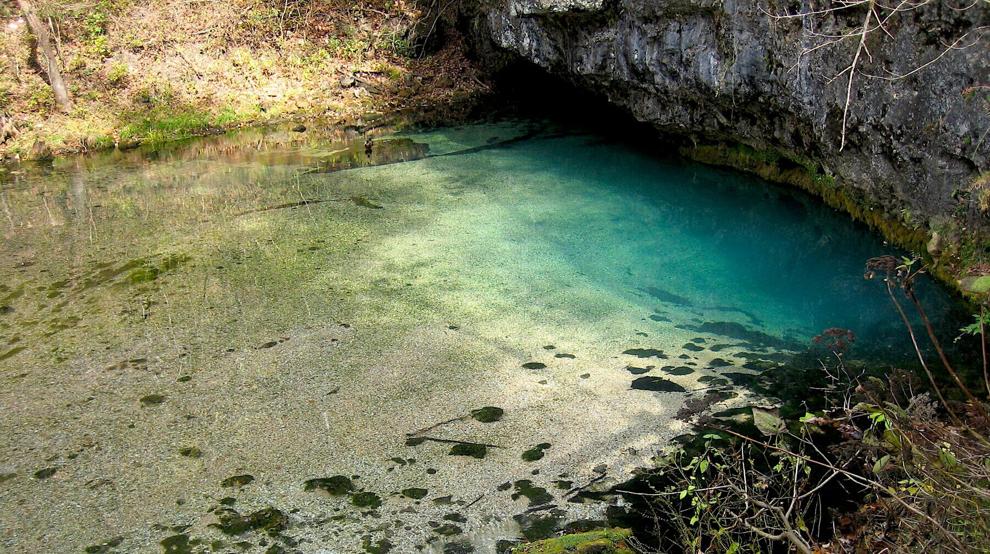 For lunch, check out RJ's Family's Restaurant for a hearty, down-home meal just a few minutes from Ha Ha Tonka. 
2. Saturday afternoon/evening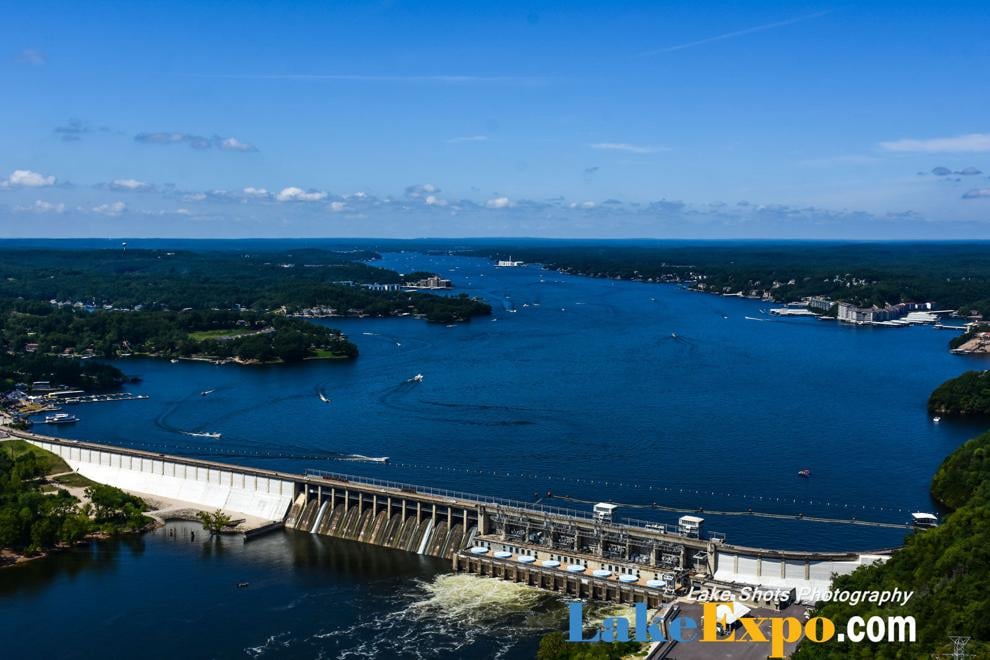 As the sun starts heading toward the horizon, head to one of the beautiful overlooks that give a memorable view of Lake of the Ozarks. It's easy to find them just driving through Lake Ozark, but for a sure-fire experience, check out Bagnell Dam and the Bagnell Dam Access. Get a look at the huge turbine form out of the dam and get a great view of the Lake.
For a casual dinner, take a quick drive down from Bagnell Dam to Casablanca on the Lake Ozark Strip, for some of their famous Casagrotto pizza, brick oven baked to perfection. The best view, though, is from JB Hook's, just another mile or two up the road. Sunset from their dining room can't be beat. Oh, and the food is among the best at the Lake. JB Hook's atmosphere and food are more upscale, but it's the Lake, so you can go casual if you want!
3. Sunday morning/afternoon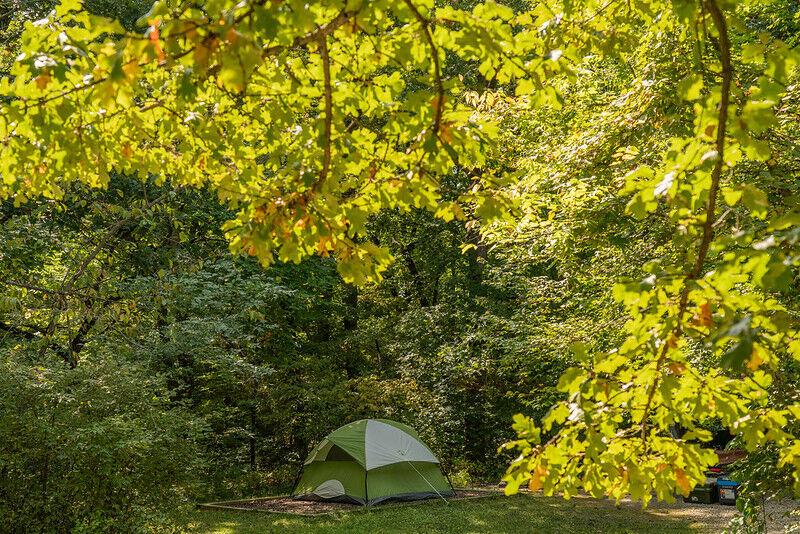 Get an early start down at Lake of the Ozarks State Park, the second-largest state park in Missouri. A bit of a hidden gem compared to Ha Ha Tonka, Lake of the Ozarks State Park tends to be quieter and less explored, with a beautiful undeveloped shoreline and blufftop views. But there are plenty of marked trails, too, winding through valleys, creeks, and forests. Bisected by the Glaize Arm of the Lake, Lake of the Ozarks State Park also boasts two public beaches—the one to visit depends on which side of the Glaize Arm you're on—where you can sink your toes into the sand or go for a swim.
In all, this is truly a hiking spot not to miss.
Hungry? Head over to First Watch for a lovely Sunday brunch. With delicious, health conscious meals and a killer potato hash, no one comes out of First Watch disappointed! 
4. Sunday afternoon/evening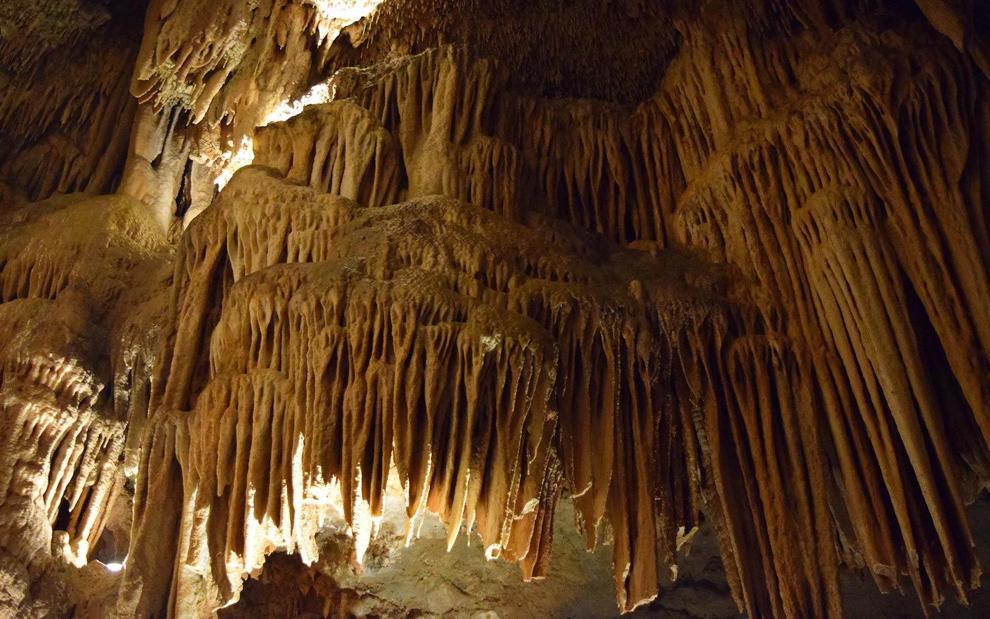 And last but not least, take time to visit one of the Lake's several beautiful caves. Missouri is known as "The Cave State," with some of the most gorgeous cave systems in the country, and there are several in the Lake area. The most popular are Stark Caverns in Eldon, Bridal Cave in Camdenton, Jacob's Cave in Versailles, and Ozark Caverns in Lake of the Ozarks State Park. These cave systems are truly incredible (some with features that are truly one-of-a-kind, such as the never-ending "Angel Showers'' at Ozark Caverns.)
Learn more about caving at the Lake, and plan your caving experience, here:
Missouri has more than 7,400 documented caves; so its nickname, "the cave state," is well-ea…
For the end of your trip, return to civilization with a luxurious dinner at 1932 Reserve, a delicious fine dining establishment nestled on the water's edge. (The mussels and fries can't be skipped!)
The one thing you can be sure of, after an outdoorsy weekend at Lake of the Ozarks, is that you'll be back for another one soon!
---
Time to head home? You've really only just scratched the surface of the Lake. Make your plans to return again next summer... or this summer!
Plan your next trip at LakeExpo.com/Vacations, or check out more "Wonderful Weekend" planners, below:
Take the hassle out of planning a trip and let Lake Expo do it for you! Scroll our list of p…