A short drive down through Osage Beach, is a relaxation paradise: Driftwood Spa and Salon, at Margaritaville Lake Resort.
Open to the public and resort guests alike, Driftwood offers everything from facial treatments, salon services and, of course, a relaxation experience unmatched at the Lake of the Ozarks. New to Driftwood in 2023: customers get access to the resort's indoor pool and hot tub as well!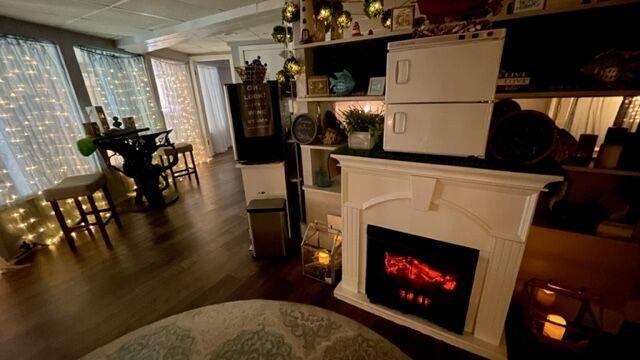 The moment you step into Driftwood, you already start to unwind. With calming colors, gentle music and soft lights, everything in the spa is perfectly designed to bring relaxing vacation-vibes.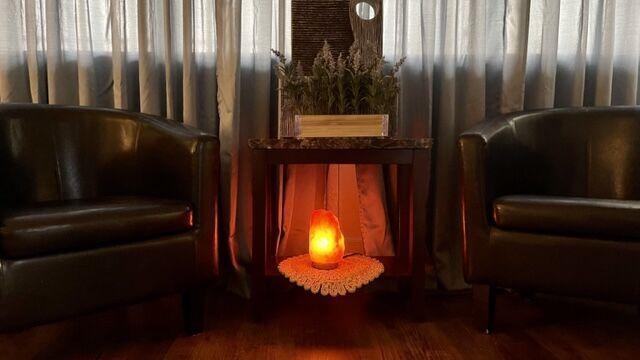 Reserve your spa day at driftwoodspasalon.com.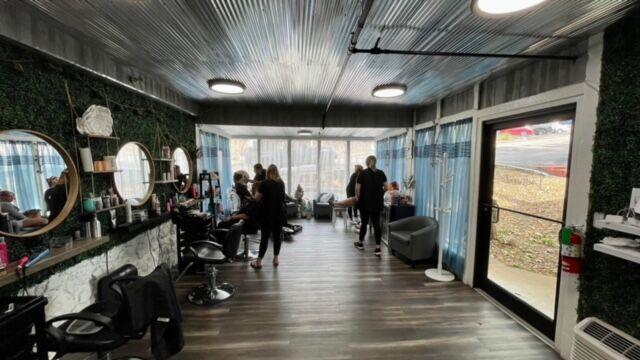 The spa is decorated with gorgeous driftwood art pieces that were pulled from the Lake and beautifully crafted by owner Machelle Hale's husband. Hale brings the same love and attention to detail to the rest of her business, but she says it's her team that really sets Driftwood apart.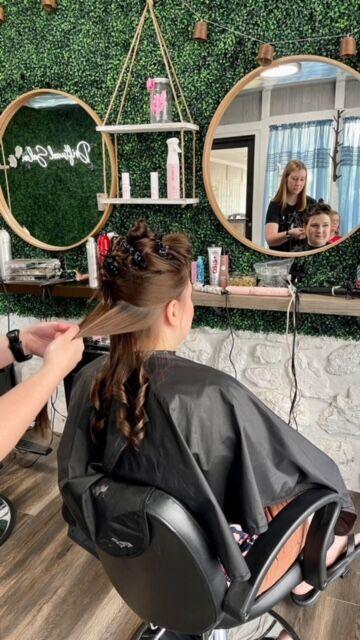 "My employees make it special. We're a team, we support each other. It's all women right now and a lot of them are like my children. We fight to be the best and we fight for each other," Hale said. "It's my staff that makes us special. You're not going to go anywhere else and find better staff."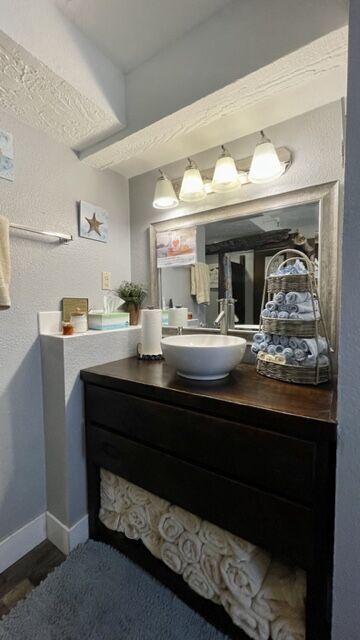 She bought Driftwood in 2019 after working there for more than 20 years and has been renovating the building to bring an even richer spa experience. She wants Driftwood to feel special: for people that go to the spa weekly and for those who have never had a massage before.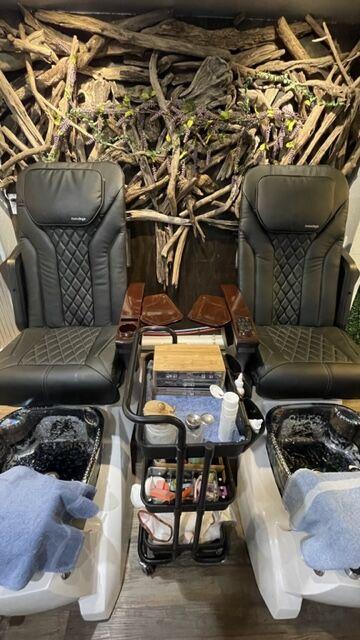 "We get people who are nervous, but once they come in, usually five minutes in, they say, 'I don't know why I haven't done this before, I don't know why I was so nervous.' We get a lot of first-timers and when they meet us, they feel at ease."
The Driftwood Experience
To get the full experience, I had the pleasure of enjoying some of Driftwood's best-selling offerings: a 30-minute massage, a salt glow scrub, and an Image Ormedic Executive facial.
30 Minute Massage
The Driftwood experience begins in the locker room where you're given a robe and sandals as well as a locker to keep your clothes and possessions safely under lock and key. Plus, complimentary wine while you're waiting.
For the massage, you're brought into a quiet spa room, beautifully decorated with the namesake driftwood. The table and oil were both heated to a pleasant warmth that meant there was never a moment of discomfort.
And the massage itself was incredible! The beauticians at Driftwood are trained in Swedish massage and they'll form the experience into exactly what you're seeking: whether it's deep pressure to relieve knots, or gentle massage when you just want to lie back and sink into relaxation.
"Honestly, for us it's all about relaxation and giving you an escape from 'real life.' Some massages you go because you have a certain problem, but here's about getting away from life. It's all about relaxation," Hale said.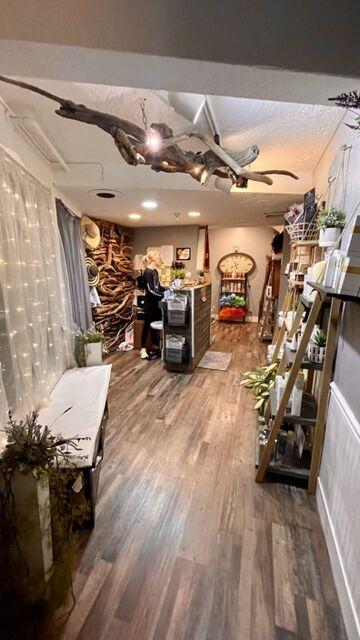 Driftwood is great for anyone new to massage or nervous about it (confession: that's me). My lovely masseuse, Amy, was patient and professional, and if she felt any tension during the massage she would offer a gentle reminder: "Just relax, you don't have to do any of the work here." That made a world of difference.
Salt Glow Scrub Body Polish
If you're getting ready for summer, the Salt Glow Scrub is the way to go. This full-body sea salt scrub moisturizes and exfoliates for smooth, soft skin that's truly next level. Hale recommends the treatment anytime, but especially at the beginning and end of the summer.
"It's great to do before summer before you get a tan, and after summer when you need to get rid of that dead skin. It's great for circulation, since it brings your blood to the surface. Once you get one, people come back because it's such a unique experience," Hale explained.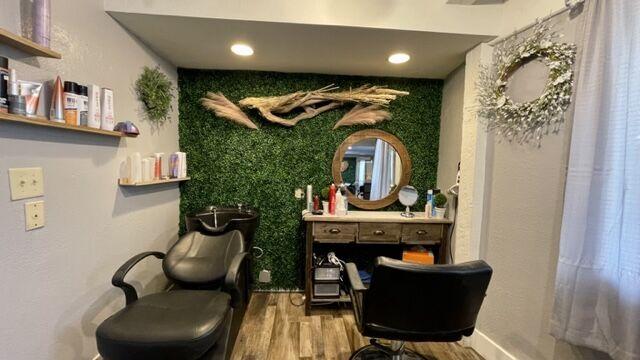 Using a mix of oil and salt, the scrub is almost like a second massage. The salt scrub leaves your skin wonderfully smooth from the top of your shoulders to the bottom of your feet, plus it promotes healthy blood flow to the skin.
And in another thoughtful touch, the salt scrub is done with a heat lamp over the bed which casts a warm orange glow and guarantees that you don't experience even a hint of chill. In another unique Driftwood touch, the beautician also washes away any remaining salt (and there was a lot of salt!) when the treatment is over.
A week later, my skin is still silky soft and glowing. The combination of exfoliation and moisturizing from the salt glow body scrub truly is a skin-care miracle. And if you want to take it to the next level, Driftwood also offers a Deluxe Sea Salt Body Polish that includes a 45-minute massage on top of the scrub.
Between salt scrub and facial, I lounged in the complimentary steam room. A spacious, rock-walled room with steam that opens your pores and relaxes your muscles, it's also a great spot to kick back and sip a little wine between treatments.
Facial
Driftwood offers facials for all skin types and all skin needs. From acne to deep cleanses to healthy aging, there's a facial for everyone. And which ever one you get is sure to leave your skin softer, firmer, and glowing!
I received the Image Ormedic Executive Facial, which included a cleanse, an exfoliating mask and a hydrating mask along with other serums and moisturizer. The facial alternated between cool lotions, steam for pores and facial massage for maximum effect.
Hale explained that for some people, their favorite part of the facial is the face massage: "It's a little less intense than a full-body massage, and some people really prefer getting just the face and neck massage, plus it comes with the other benefits of a facial on top of that."
As a newcomer to the spa experience, I was a little nervous when we started the facial. I have combination skin which means it seems like my skin is either too dry or way too oily. But the facial both cleansed any oil and hydrated any dryness and I came out with indescribably smoother, softer skin. Truly a miracle!
For anyone suffering from acne, Driftwood can help there too. The Obagi Acne Facial combats breakouts and during all hour facial beauticians do extractions which clears out blackheads and clogged pores.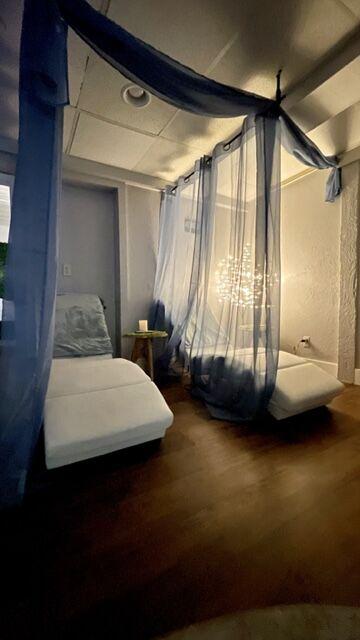 I came out of Driftwood Spa and Salon already ready to go back! And with over 30 unique offerings, from massages and pedicures, to spray tan and hair styling, there's something for everyone.
Plus, to complete your spa day, Driftwood is only a few steps away from Landshark Bar & Grill—where you can enjoy a bite to eat with a lake view—and The Oaks Golf Course, where you can enjoy a day on the links before or after your massage.
For more information about driftwood, and to reserve your next spa experience check out www.driftwoodspasalon.com or email driftwoodspamargaritaville@gmail.com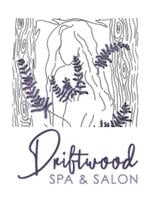 Lose yourself in luxury at Driftwood Spa and Salon at Margaritaville Lake Resort Lake of the Ozarks. Facial Skin Treatments:…