Lake of the Ozarks is the Midwest's favorite playground, and between Memorial Day and Labor Day, vacationers abound and business is booming.
But when October hits, locals know three things happen:
-The leaves go red, orange and gold
-The water is suddenly glass
-Waterfront businesses start to close for the season
Many waterfront hotspots are easily accessible by water but trickier by land; the winter-season local population simply can't keep them afloat, so they close until the spring. But at Redhead Lakeside Grill, the doors are open year-round thanks to a top-notch menu by Chef Pierre Torres and ease-of-access by land.
Redhead is located at 21 Mile Marker (Redhead Cove) by water, or by land at 1700 Yacht Club Drive, Osage Beach, Mo. 65065
Just down Route KK in Osage Beach (turn right on 3 Seasons Rd. and you can't miss it) diners at Redhead Lakeside Grill enjoy watching summer's busy waters, fall's leaves, the snowy winter landscape, and the colors of spring. But let's be honest: no one eats at a restaurant just for the view.
Happy hour is Monday through Friday from 3–6 p.m., and all day on Sunday. And beyond the drinks, Executive Chef Torres has assembled a menu that strikes just the right balance between accessible and unique. The brick oven pizza is popular, but that's not because it's just a safe default. It's actually really, really good.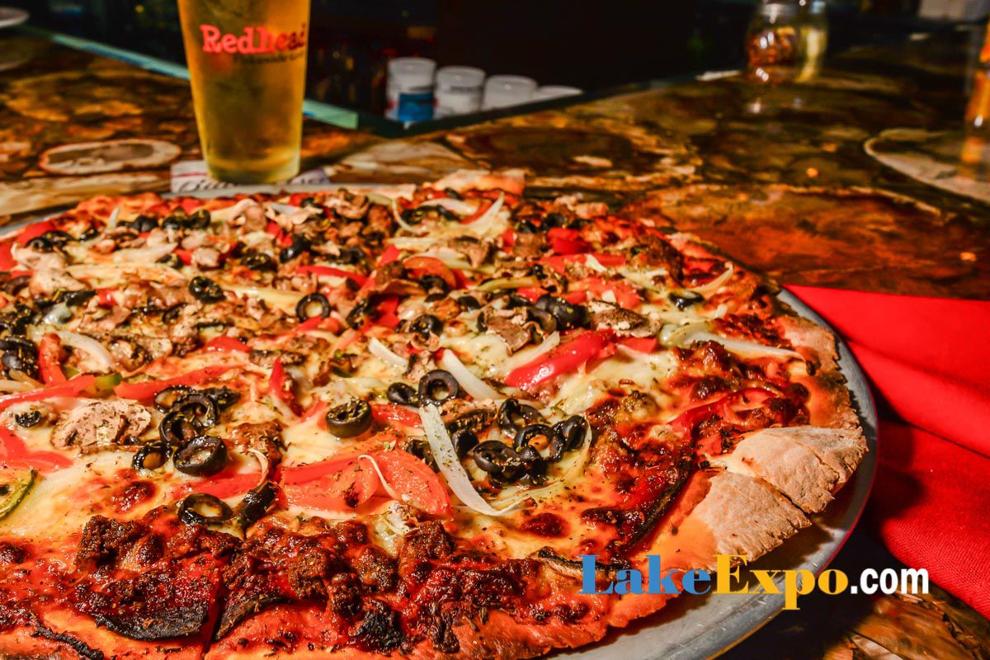 But if you're not in the mood for pizza, Redhead offers fish tacos, hand-cut steaks, the Redhead Burger (topped with a fried egg!), the sweet-and-savory Jerk Shrimp Bowl... There's something on the menu for everyone. Redhead opens Monday through Saturday at 11 a.m., serving brunch from 10 a.m. – 2 p.m. on Sundays. Daily lunch and dinner specials give even Redhead regulars a reason to try something new:
-Monday - 6oz filet or 14oz Ribeye are $20, and every bottle of wine is half-price
-Tuesday - any burger on the menu is $7
-Wednesday - 1/2-price pizza day: any pizza, any size, half-price
-Thursday - 50-cent wing day: all wings are 50 cents
-Friday and Saturday - chef special
-Sunday - brunch and happy hour all day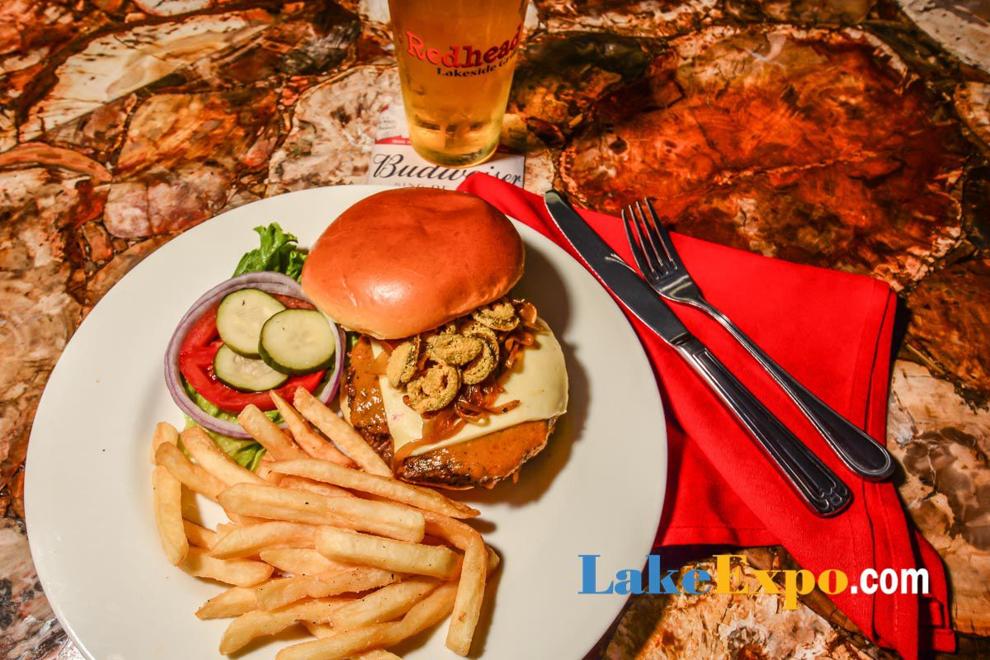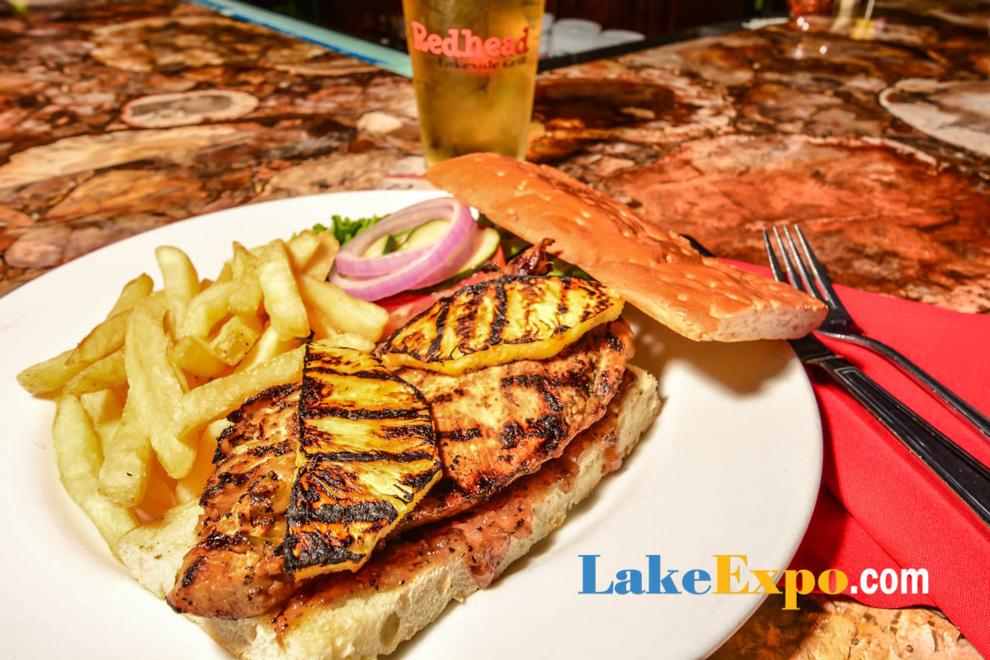 The thing about dining at Redhead, is even when it's not technically the "boating season," the restaurant almost makes you think it is. The entrance to the restaurant brings diners down a veritable "Hall of Fame" of Lake of the Ozarks boating. It's lined with photos (mostly by reputed boating photographer Jay Nichols) of the most iconic boats, personalities, and moments from Lake of the Ozarks: Dave Scott's now-retired Nauti Marine, the late Bob Morgan and his Bad Moon Rising.
Sports fans need look no further than Redhead for literally any game that's on television. The restaurant subscribes to every available sports package, and with 55 TVs, it's nearly impossible to miss your game. The restaurant is well-suited for hosting holiday parties or large gatherings too.
For locals and visitors who enjoy the Lake year-round, Redhead Lakeside Grill is serving up excellence every day, no matter the season.
*Find Redhead on Facebook*   *Visit www.redheadlakesidegrill.com*