Good food and drink in a quiet cove where boaters and neighbors can relax to outstanding music is what Bee's Knees Beech House is all about. Co-owners Ryan Seigfreid and Michael Garber have teamed up for a second time in their latest collaboration serving St. Louis style thin crust pizza and sandwiches that are a cut-above.
Open since April 2017, Bee's Knees Beech House, at the 5.5 Mile Marker in Lick Branch Cove (30703 Rustic Road, Rocky Mount) is building a loyal fan-base from Spring Harbor Hoppers in April and during the Memorial Day weekend. Those fans are learning about the Versailles location, Bee's Knees Ale House, while Versailles customers are finding their way to Rocky Mount at the 5.5 mile marker, Lick Branch Cove, the water address for an Iguana Water Sports rental site and marina.
Seigfreid has Lake of the Ozarks in his blood. He's been visiting here since he was a child. He even worked summer seasons here during his college years studying business, but those summers spent in lake kitchens did more than offset college costs. They provided Seigfreid with work he continues to enjoy so when he had the opportunity to bid farewell to the corporate world, he didn't look back. That was 15 years ago, and he hasn't regretted the choice he made.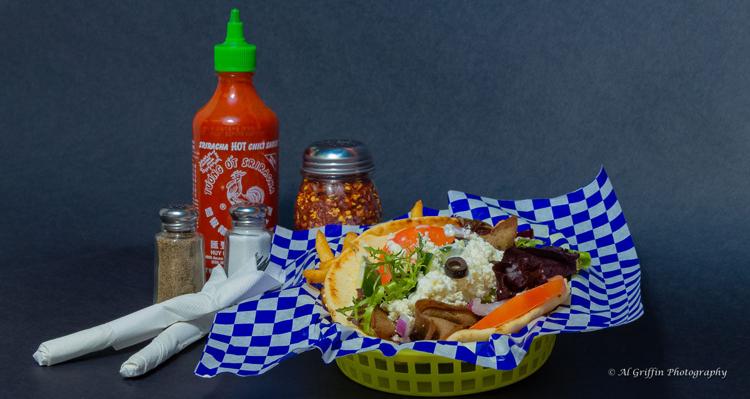 Bee's Knees Beech House's Signature Dish: A Lamb Gyro with Beer-Battered Fries
Both the Bee's Knees Ale House and Bee's Knees Beech House serve excellent pizza. With 15 years of experience that began in St. Louis, branched out in North Dakota, continued in Versailles from April 2016, and debuted in Rocky Mount April 2017, customers should expect a delicious pizza. Online reviews suggest they are not disappointed.
However, the Signature Dish for the 2017 season at Bee's Knees Beech House is a Lamb Gyro with Beer-Battered Fries. It begins with thinly sliced lamb meat that has been seasoned with onion, garlic, marjoram, rosemary, salt and black pepper, then braised to promote the tasty, traditional gyro meat flavors. The result is a mild, tender meat that is in no way gamey.
To build the gyro, those slices of lamb rest on a bed of fresh greens. At Bee's Knees, the greens are a Spring mix producing a fresh scent as if freshly plucked from the garden. Thinly sliced tomatoes, finely diced red onion, and coarsely chopped cucumbers round out the filling for a Greek-style sandwich wrapped in soft Pita bread.
What brings it all together and adds an earthy tang to every bite is a topping of crumbled Feta cheese and house-made tzatziki sauce. That sauce is also available as an appetizer, and it's one of the more popular items on the menu. Served with warm pita chips, the sauce is a cool, creamy companion for the cocktails, beer, and Barefoot wines available. 
GET THE RECIPE! We convinced Bee's Knees to share the recipe for their Tzatziki Sauce. Check it out.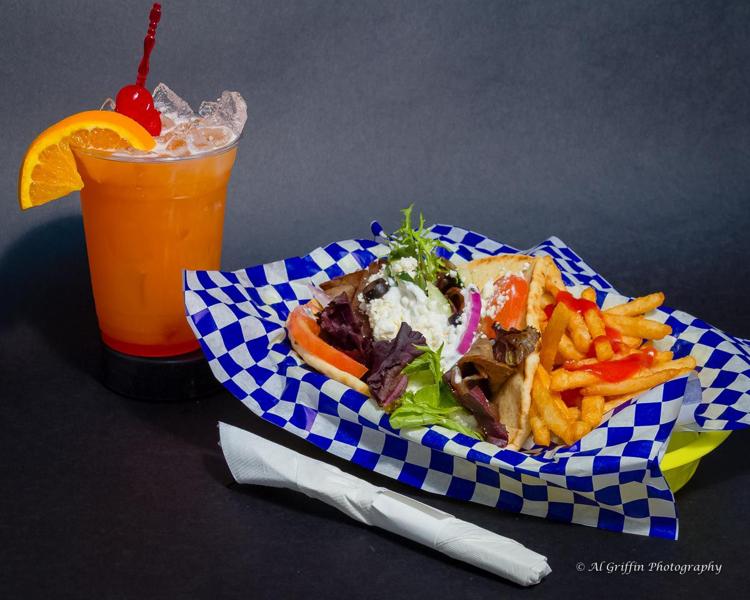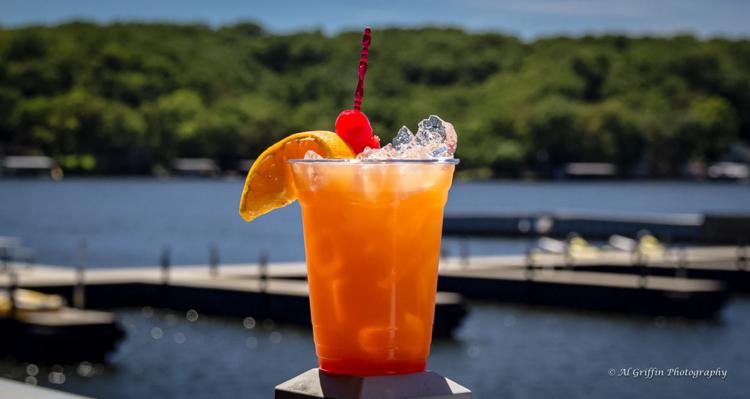 Bee's Knees Beech House's Signature Drink: A Bahama Mama
Bartender Jesse Vaziri is not only new to Bee's Knees Beech House, he is a new homeowner at Lake of the Ozarks hailing from Wyoming. He visited friends here, saw immediately the value in living here, and bought a home. Like many others who discover Lake of the Ozarks, Vaziri says one of the lake's finest assets is the people who live and tour here.
For the Bahama Mama, Jesse uses coconut-flavored rum, banana liqueur, orange juice, pineapple juice, and a dash of grenadine. The result is a refreshing drink that bursts with citrus flavor. As the icy liquid disappears, the taste of coconut rum lingers before being quickly overtaken by a hint of banana. The mouth-feel is smooth, and the taste makes the drinker sip again.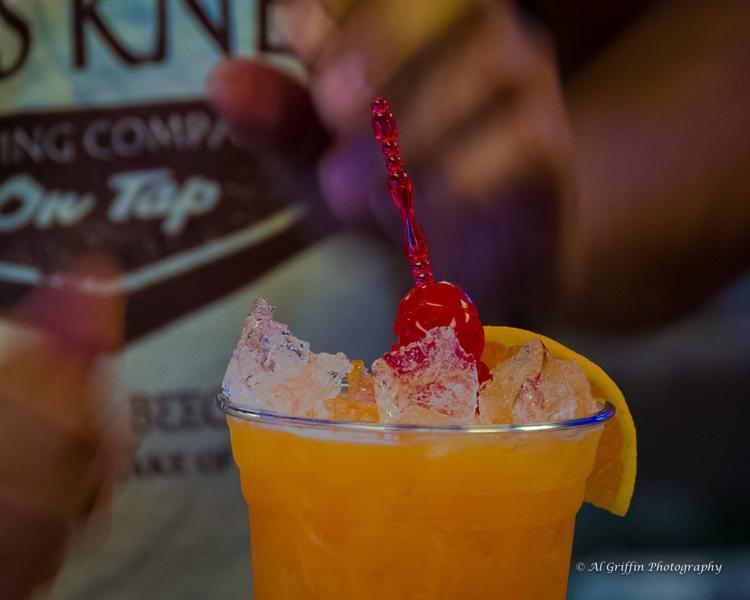 Bee's Knees Beech House's Experience
Each staff member is outgoing and considerate. Owner Seigfreid favors the kitchen where he puts together Lamb Gyros or builds pizzas, but guests can expect to be greeted and seated by him as well. He wants Bee's Knees customers to enjoy themselves and tell their friends about the good food and good drink to be found at Bee's Knees, 30703 Rustic Road, Rocky Mount at the 5.5 MM, Lick Branch Cove. Word-of-mouth is the most powerful advertising, says Seigfreid.
One day soon, Bee's Knees Beech House will be serving the six brews crafted by Brewmaster Chris Byars for Bee's Knees Ale House in Versailles. Until that day, Jesse Vaziri will be mixing drinks, including Lake favorites such as a Lake Water or the popular Pain Killer. He'll also pop the top on Miller, Coors, Budweiser, Michelob, and Busch cans or draw one of the beers on tap.
Any of these pair well with Pizza or Sammies such as the Signature Lamb Gyro or a Ground Round Burger. Lighter fare includes an array of appetizers like hummus or salad choices. For those with bigger appetites, there are Ballpark Fries, Buffalo Chicken Cheese Fries, and Pulled Pork Nachos on the appetizer menu.
Nestled in the cove on the lowest floor of a building set against a bluff, the Bee's Knees enjoys soft, cool breezes and great views of the water. It's a place to rest and renew before taking to the water or road once more.