Just west of the Niangua Arm Bridge on Highway 54, on land that swells and rolls like gentle waves sits Lake Valley Golf and Country Club. The popular course is 50 years old in 2017, but the property does not show its age. It's well-tended, landscaped, and welcomes the public for golf, dining, and drinking. The Club also offers a social membership to non-golfers guaranteeing access to the Club pool and more.
Lake Valley's PGAG Pro Todd Nicklas describes the course as "playable yet challenging." From the Greenside Bar and Grill atop a hill, wide verdant fairways stretch as far as the eye can see. Excellent putting surfaces, few blind spots, and wide fairways ensure playability, but the challenging greens are known for their "tricky breaks."
Lake Valley Golf and Country Club is celebrating more than its own anniversary in such a peaceful setting. The club creates "memorable moments" for others who are celebrating their own anniversaries, wedding receptions, birthdays, reunions, bridal showers, rehearsal dinners, and corporate events. A large banquet space decorated in neutral colors provides flexibility in seating, use, and table décor. The banquet coordinator assists in planning these moments. The menu choices range from hors d'oevres, pizza, and burgers to buffets and plated meals.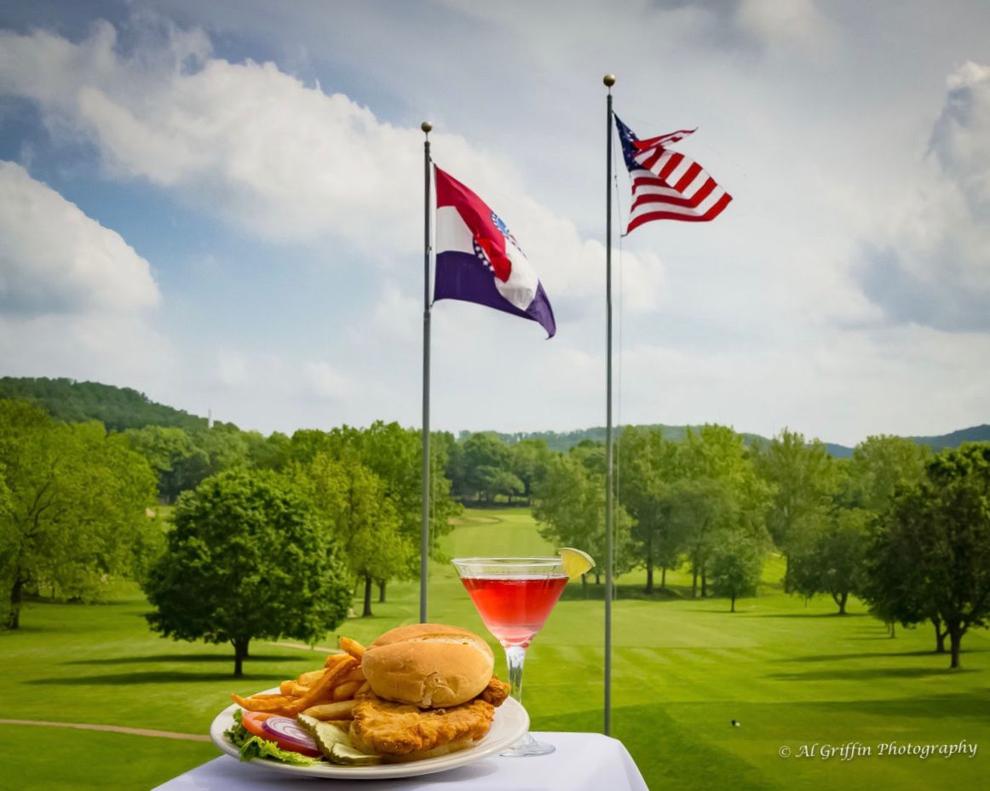 Greenside Bar and Grill's Signature Dish: The Driver
Lake Valley's food and drink menu plays just like its 18 holes: accessible, but enjoyably unique.
A fresh pork tenderloin larger than its sourdough bun is the heart and flavor of The Driver, from the sandwich menu. Hand-breaded and seasoned by Chef Austin Bethel, the tenderloin has an even, golden crisp batter that would please Goldilocks if she should visit: not too thick or salty, nor too thin or bland. It's just right.
The Driver can be dressed with onion, lettuce, tomato, and the condiment of choice. Sides include perfectly finished, seasoned fries, crisp homemade chips, applesauce, cottage cheese, coleslaw, or a vegetable of the day.
GET THE RECIPE FOR 'THE DRIVER' HERE!
While The Driver is a long-time favorite at Greenside Bar and Grill, the Messy Chicken sandwich has been giving The Driver a run for its money. Introduced recently, the Messy Chicken is becoming more popular, due to sweet and savory bursts of flavor, beautifully balanced.
A grilled chicken breast between sourdough bun halves is the core. Sweet-and-savory sautéed onions and mushrooms bring together two palate-pleasing tastes. American and Swiss cheeses compliment the sautéed vegetables while Hickory Smoked Bacon adds rich goodness. All are held together and brightened by honey-mustard, completing the sweet-savory elements in the whole sandwich.
A Bogey Burger with the side of choice is another great option from Greenside, but one (or more!) of the six different pizzas may be what a golfer and his guests crave. Others may opt for a salad, and Greenside offers several, including the Southwestern with grilled chicken or ground beef and greens. Black beans, kernel corn, cheddar and Monterey Jack cheeses, sliced tomatoes, and crispy tortilla strips deliver texture and taste.
The Greenside Bar & Grill also prepares breakfast all day long. The Denver Omelet from the breakfast menu is a favorite due, in large measure, to two light, fluffy eggs wrapping diced ham, peppers, and onions, "frosted" with melted cheddar. On the side are hash browns, light and golden, and toast, white, wheat or sourdough.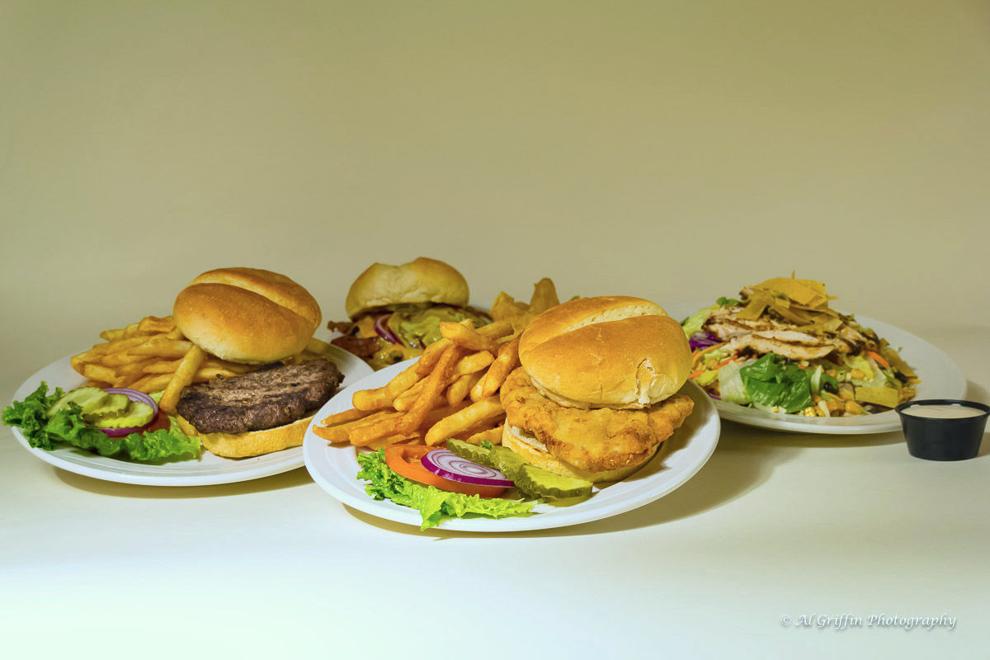 Greenside Bar and Grill's Signature Drink: A Cosmopolitan
A martini made with Smirnoff Vodka, Triple Sec, and cranberry juice is a refreshing start to a stop at Greenside Bar and Grill. It can also be a refreshing finish after dining—one that Bartender Daleann Ballentine has crafted many times during her seven years behind the bar at Lake Valley.
A Bloody Mary made with Zing Zang Bloody Mary mix and spiced with Worcestershire and Tabasco to taste is an equally popular cocktail at Greenside. It pairs well with a Denver Omelet.
The bar boasts five draft beers on tap: from conventional to regional to unique. One most requested is Three Blind Mice from Mother's Brewing Company in Springfield. The Breckenridge Vanilla Porter appeals to fans of dark, rich ales—it goes down smoother than a Lake Valley sunset. Leinenkugel's Summer Shandy is a lighter, citrusy option while Miller Lite and Bud Light are the popular standards.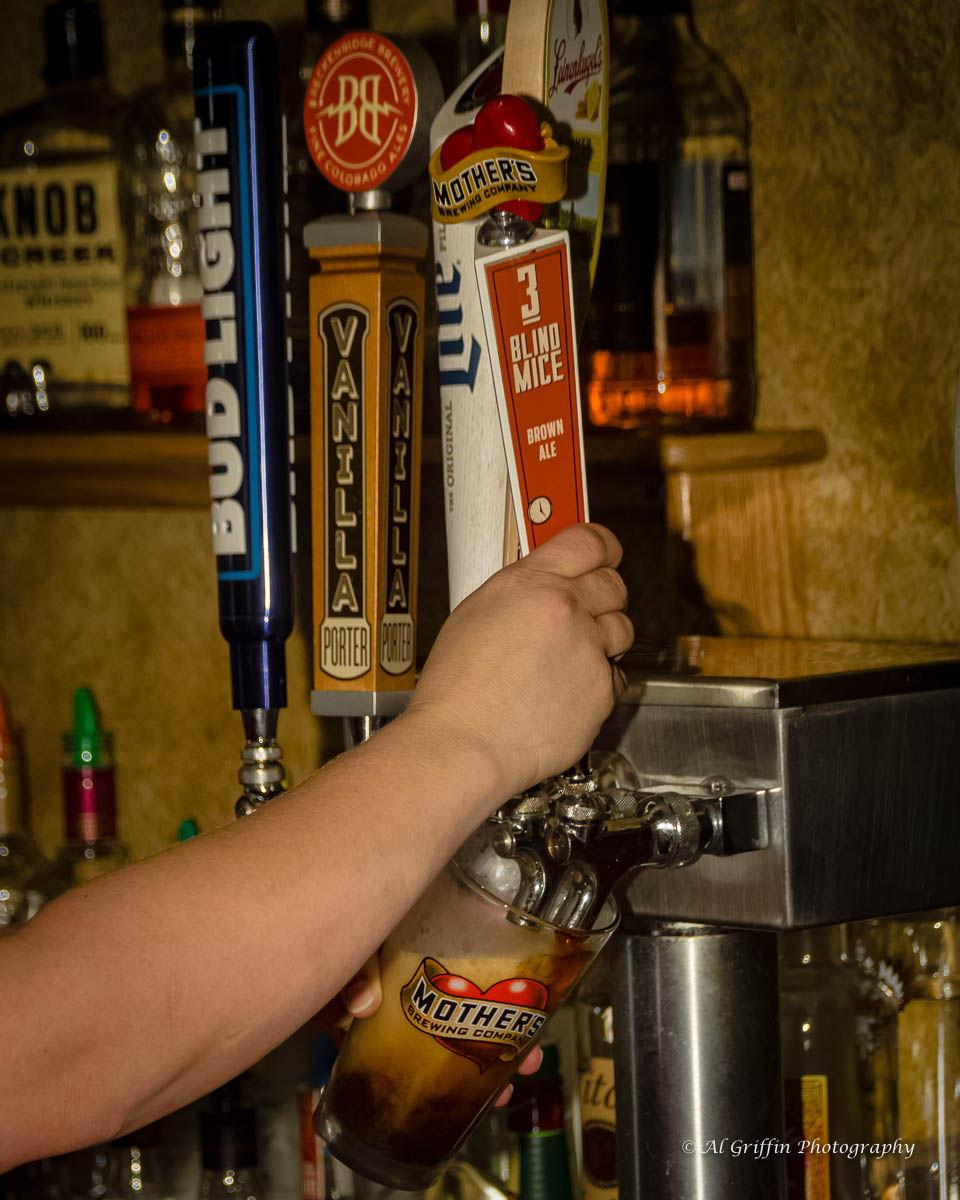 The Experience at Lake Valley Golf and Country Club and Greenside Bar and Grill
Food and Beverage Director John Fitzpatrick says the Lake Valley Golf and Country Club mission is simple: good food and good service in a relaxed casual atmosphere for golfers and guests. After five years in his role, Fitzpatrick is proud to report the staff is a strong, collegial team, accomplishing its mission with every drink and food item. Referrals from former customers and repeat business prove each person is working to achieve the mission. Staff greets members, and members greet staff. Everyone from parking lot to table and golf shop steps up to assist, answer questions, and ensure others have a good experience.
Equally important is the property itself. Flowerbeds show color, the greens are manicured and challenging, trees stand tall, and all is peaceful. Lake Valley Golf and Country Club welcomes members and the public to visit, stay, and enjoy.