LAKE OF THE OZARKS, Mo. — The largest swim-up bar at the Lake (and maybe the country, but they can't say that officially) has opened, at Regalia Hotel & Conference Center on Horseshoe Bend.
Regalia has undergone a stunning transformation in the past 18 months. Formerly Country Club Hotel, off Horseshoe Bend Parkway, on Carol Road, new ownership has poured massive resources into renovating nearly every inch of the property. The opening of The Hippopotamus Swim-Up Bar signifies the whirlwind of upgrades is nearing an end.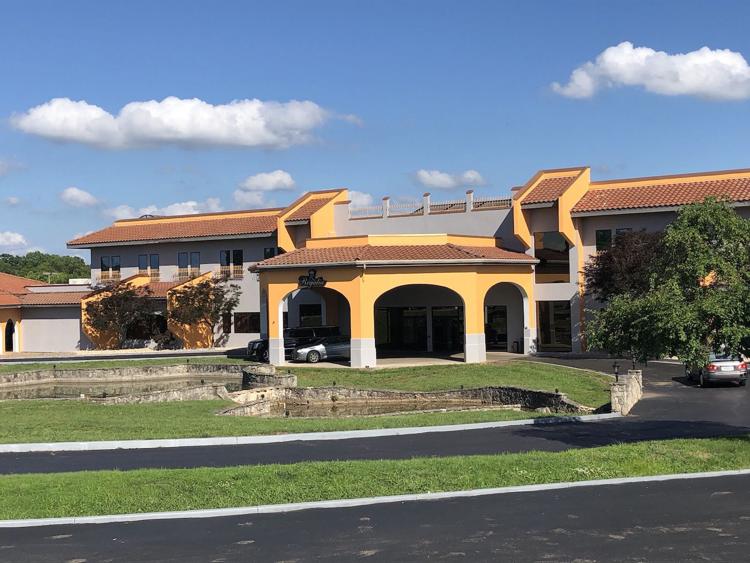 One of the masterminds behind Regalia is Mickey Moore (though we're told that's not his real name). He hurries from one project to the next, answering phone calls, giving direction, and—a barista at Regalia's new coffee shop, Drip Drip Coffee—even taking a moment to encourage new employees.
Moore has The Hippopotamus Swim-Up Bar's specs memorized, and rattles them off faster than one can even write them down: 8,800 square feet of pool and bar, and 30,000 total square feet including the sprawling deck with rows of cabanas, shaded lounge chairs, and seating. There are bigger swimming pools out there, of course, Moore acknowledges. But when it comes to a pure swim-up bar, they've not heard of one that's bigger.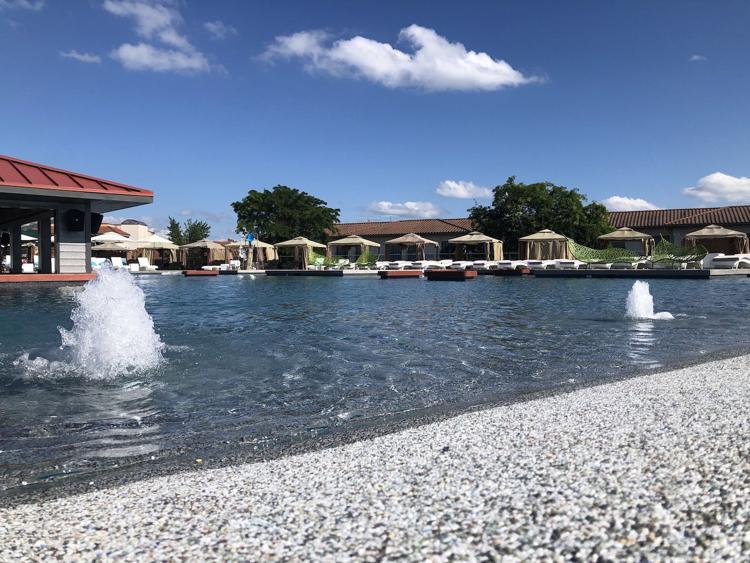 The Hippopotamus is open to the public, and while initially only drinks will be served from the swim-up bar and nearby land-based bar, eventually food offerings are planned, too.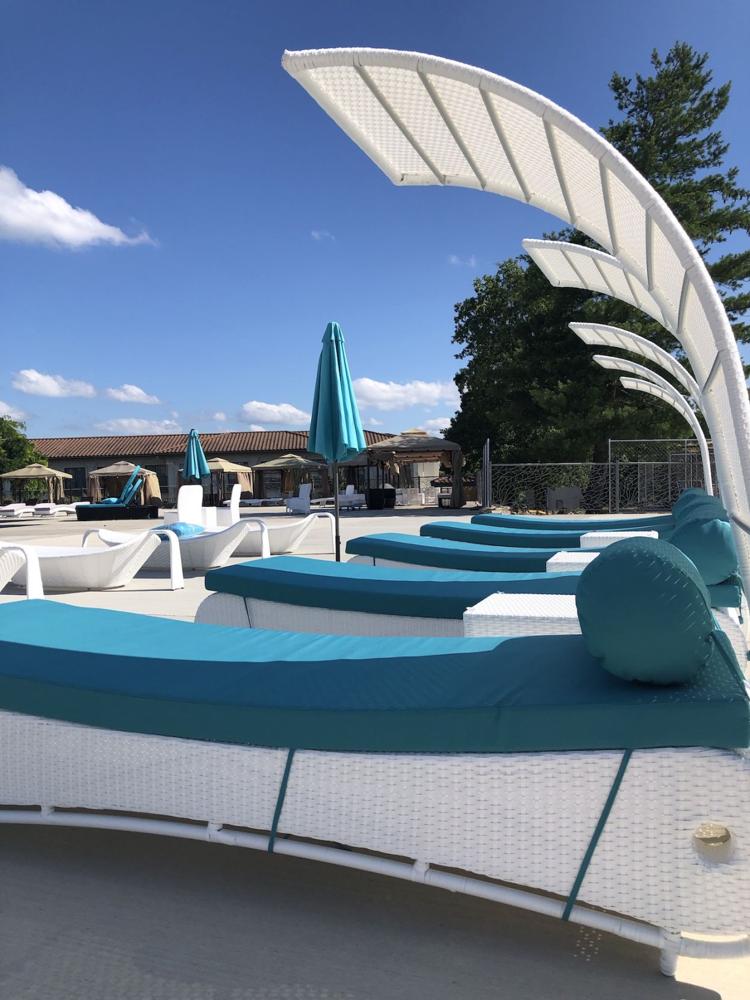 The giant, kids splash pad is still under construction, but it will be no less grand in scale, Moore says. The three-story playground and splash zone will be close enough to the adult pool for parents to easily cruise back and forth, but far enough away to keep the two spaces separate.
Regalia sits just off the water, at 250 Racquet Club Dr., Four Seasons, MO, 65049. Follow them on Facebook for updates about the swim-up bar, and watch LakeExpo.com for upcoming feature articles about Regalia's transformation.