Come hungry. Bear Bottom Resort's Nachos are a volcano of goodness – the kind boaters might crave spontaneously while hanging out on a dock, forcing a boat ride to the 38MM. 
A full order reaches dizzying heights of 12-14 inches. Each of five layers used to build that mountain of chips is layered by Bear Bottom's mellow chili, an ingredient that begins with freshly ground chuck and freshly chopped onions and bell peppers. After simmering for 2 ½ hours, the chili is ready for bowls and nachos.
Each layer also has a blend of shredded Monterey Jack, Aged Smoked Cheddar, and Provolone cheeses baked at 450º to deliver cheesy goodness without breaking down the chips' crispiness. Chopped lettuce and tomatoes create the Nacho Mountain's peak. Those vegetables stay cool under a snowcap of sour cream. Salsa arrives on the side, and jalapeños are available to any customer who loves their kick.
Single servings or the half order made for smaller groups and appetites have all the same ingredients, just fewer layers.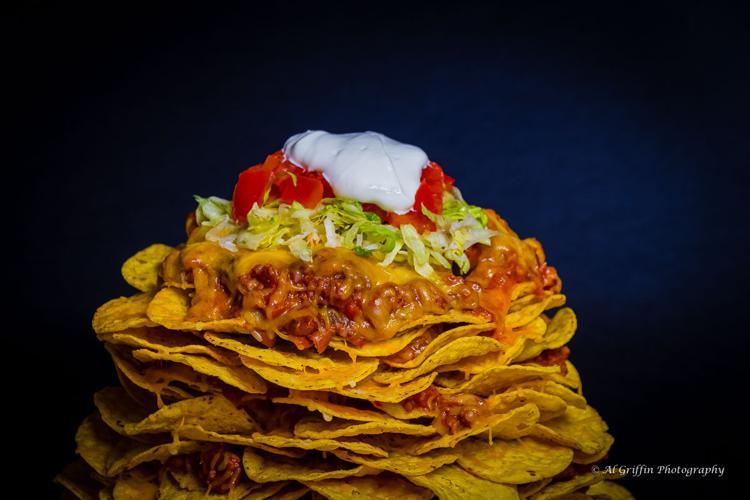 To assemble Bear Bottom's Famous Nachos:
• The day before or at least several hours before serving nachos, make chili. Bear Bottom recommends using fresh ingredients and just enough spice to make it interesting without bringing tears to the diner's eyes.
• After the chili is complete, select an oven-proof platter to build the nachos.
• Place a layer of chips on the platter.
• Ladle chili over the chips being careful not to soak them into a soggy state.
• Add shredded cheeses.
• Repeat the chips, chili, cheese additions in that order for as many layers as platter, oven, and stomachs can hold.
• Bake the layers in an oven set at 450º to melt the cheese.
• Remove from the oven and top with lettuce, tomato and sour cream.
• Serve with salsa and jalapeno or other diced chiles on the side.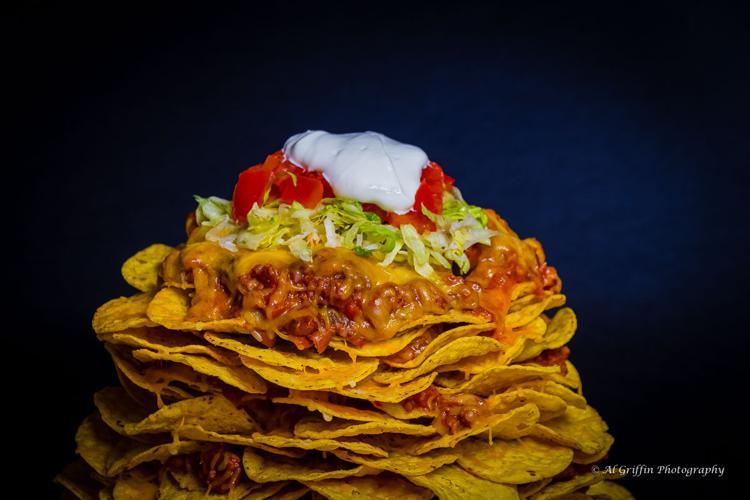 In 2017, Bear Bottom has added two new entrées that were a hit: Corkscrew Shrimp Tacos and Fish Tacos. Both the shrimp and fish are lightly breaded and fried before topping a blend of purple and white cabbage in a soft-shell tortilla. Both are also dressed with Bear Bottom's Boom Boom Sauce, and both are rapidly becoming two of Bear Bottom's popular orders.