Tucker's Shuckers has fast become a favorite for top-notch dining on The Strip. Here's a taste of three dishes you'll want to consider next time you go...
1. Oysters (Of Course!)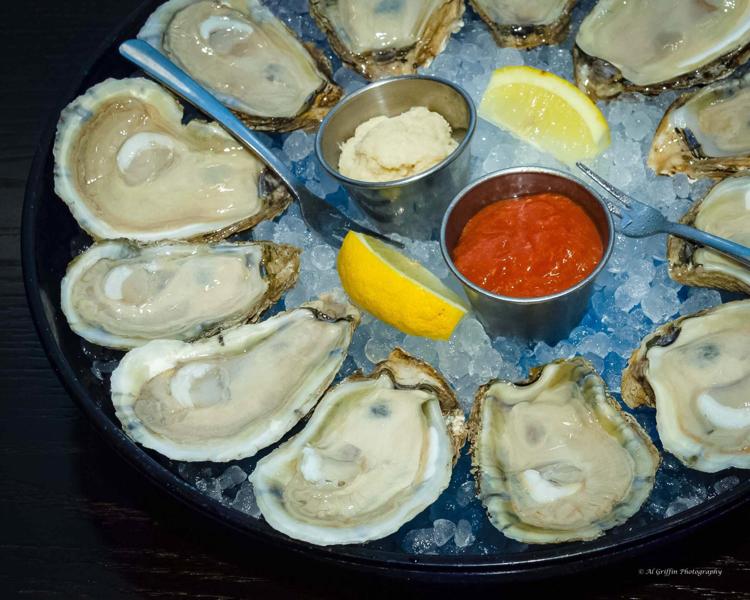 The name of the restaurant includes "oysters," and oysters are Tucker's Shuckers' specialty without doubt. A dozen East Coast oysters on the half shell with lemon and house-made horseradish cocktail sauce is a complete meal or an appetizer to share and savor. Extra horseradish on the side allows customers to amp up the aromatic spice to taste.
2. Surf and Turf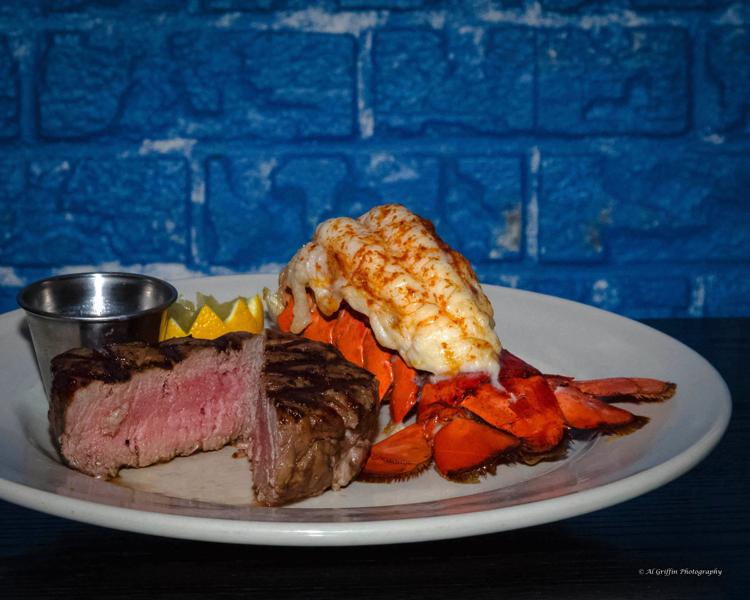 An entrée to savor, too, is the rich and elegant Surf and Turf, starring a North Atlantic lobster tail, its shell robust and beautifully fanned for dining pleasure. An eight-ounce center-cut, tender filet completes the feast.
Even without dipping pieces of lobster into drawn butter on the platter, each bite is rich and delicious. The filet just enhances the lobster as it enhances the beef. On the side is a generous serving of asparagus, heated and tenderized in olive oil, salt, and pepper. That vegetable highlights how fresh the entire entrée is.
3. Blackened Shrimp Alfredo
An equally rich choice on the menu at Tucker's Shuckers is Blackened Shrimp Alfredo. Both pasta-lovers and those who eat for the spicy heat will enjoy this one. It's creamy with a Cajun-spice kick on the blackened shrimp and stirred into the Alfredo sauce.
Want to make the Tucker's Shuckers oh-so-yummy Alfredo sauce at home? We got the recipe!
Chef Chris Bond's Recipe for Creamy, Garlic Parmesan Alfredo Sauce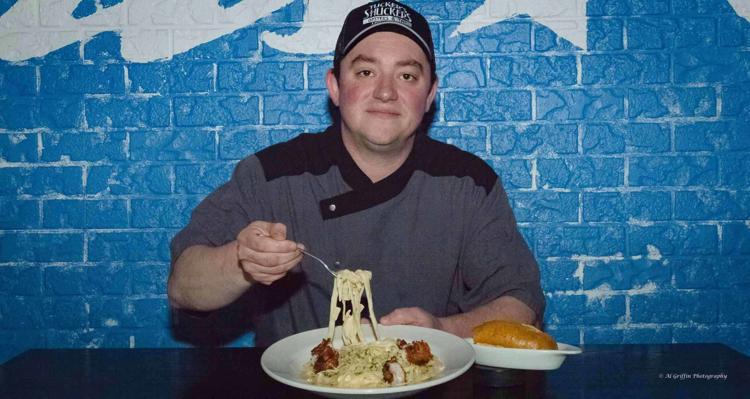 Mince garlic.
Add garlic to heated olive oil.
When garlic has softened and imparted its flavor into the oil, add dry white wine to deglaze the pan.
Reduce heat to simmer heavy cream added next.
As cream and garlic simmer and thicken, add salt, white pepper, and a pinch of nutmeg.
Stir thoroughly.
Add grated fresh parmesan and stir to melt it into the cream sauce.
Add a dash of blackened seasoning spice and stir.
Pour over pasta and top with blackened shrimp or other blackened protein.
--
Tucker's Shuckers is located on the Bagnell Dam Strip, at 1339 Bagnell Dam Boulevard, Lake Ozark, MO. Check out their menu.