Apparently, pumpkin and maple are in a battle for fall-flavor dominance. At The Trophy Room, customers needn't choose: both flavors are featured in their two seasonal cocktails!
This year, Trophy Room Bartender Erin Dunham is shaking Pumpkin Cream Martinis and Maple Whiskey Sours for customers seeking a unique taste of fall.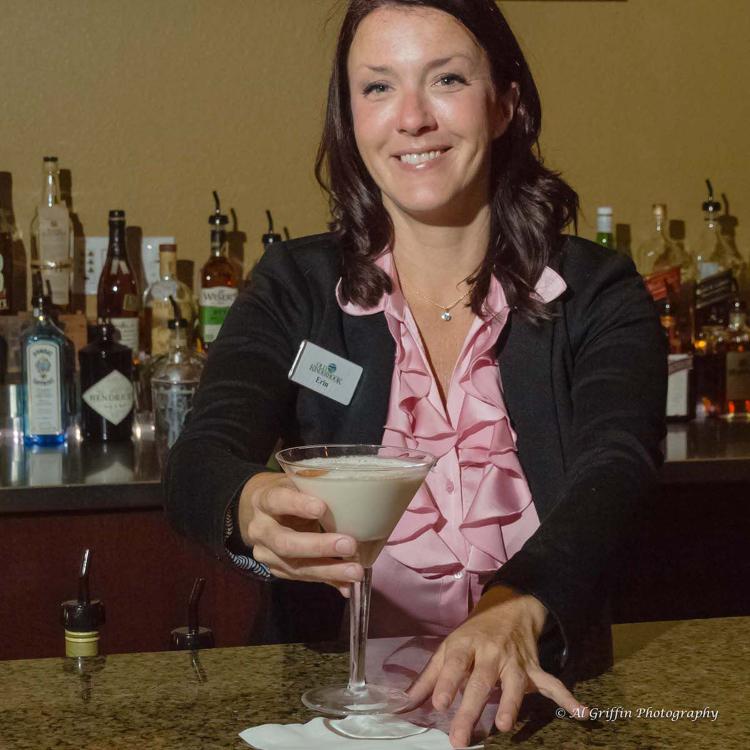 Dunham has been with Old Kinderhook for two years. In the last year, she became lead bartender, a position she enjoys because of the guests. They make her work enjoyable and fulfilling.
The Trophy Room bar, overseen by Erin, offers 12 different custom cocktails and martinis. Four beers are on tap, including one from Springfield Brewing Company and another from Logboat in Columbia. Other beers, both premium and domestic, are available, too.
Both of The Trophy Room's seasonal cocktails are smooth and refreshing, and have just the right amount of sweetness.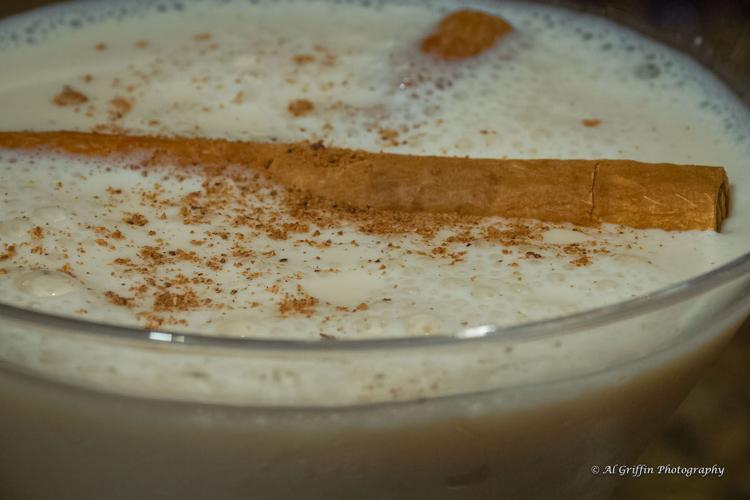 The Pumpkin Cream Martini
Crafted with Pumpkin Kahlua, Stoli vodka, and whole cream (or half-and-half), the Pumpkin Cream Martini is rich and creamy. A sprinkle of ground cinnamon and cinnamon stick garnish add to the drink's lusciousness.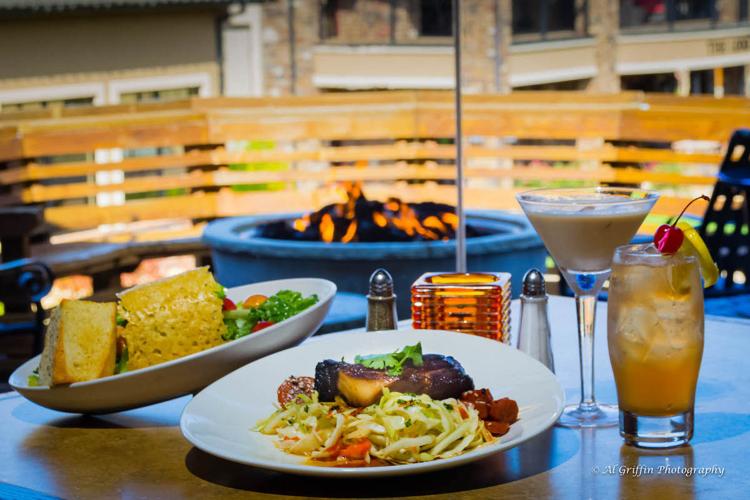 The Maple Whiskey Sour
The whiskey sour is tangy and thirst-quenching. The use of maple-infused whiskey gives the drink a smoky aroma like a fine Scotch. Maple has been the new autumnal flavor for 2017, across the country. Why does maple make us think of the fall? Who knows, but this cocktail pulls off the "seasonal drink" angle perfectly.
THE RECIPES
The Trophy Room's Pumpkin Cream Martini
In a shaker, pour
1 ½ ounces Pumpkin Kahlua
½ ounce Stoli Vodka
2 ounces real cream or half & half
Shake vigorously with ice, strain, and pour into a chilled martini glass. Garnish with a cinnamon stick. Sprinkle with ground cinnamon to taste, if desired.
The Trophy Room's Maple Whiskey Sour
In a shaker, pour
1 ½ ounces Crown Maple Whiskey
3 ounces Finest Call Sweet and Sour Drink Mix
Splash of Sierra Mist
Splash of Cranberry Juice
Shake lightly. Pour over ice in a cocktail glass. Garnish with a lemon slice and maraschino cherry.