Val's Country Cookin' and Sassy Servers feels like home.
There's good food in generous portions, but Val's—located in Laurie—is also about family, and customers who become like family. The Wall of Fame is proof that Val's is a family business. Photos of Val's children and grandchildren are on display right alongside photos of customers who come most mornings to eat and socialize.
One more proof is the décor. The restaurant feels like home. Photographs from the 1950s show men on water skis, a nod to Val's father-in-law who appeared in ski shows. Other photos show people relaxing by a lake.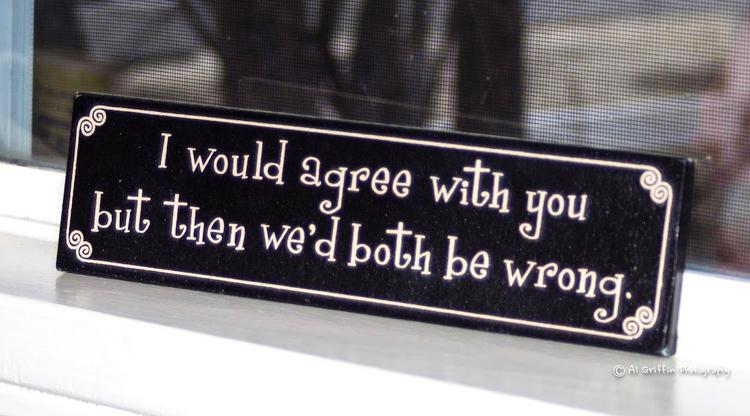 The décor also proves the owner has a sense of humor. Several signs signal a wry look at human nature, and most of them will bring a smile. Val's daughter Brittany and Val's customers bring in signs they've found, and they share them with everyone who dines at Val's.
Of course, people visit restaurants to eat, and they expect value for their dollar. Val's delivers.  That's why 200-400 people eat at Val's on weekends through the summer Lake season. Val's stays busy throughout the year, too. It's open for year-round residents and tourists.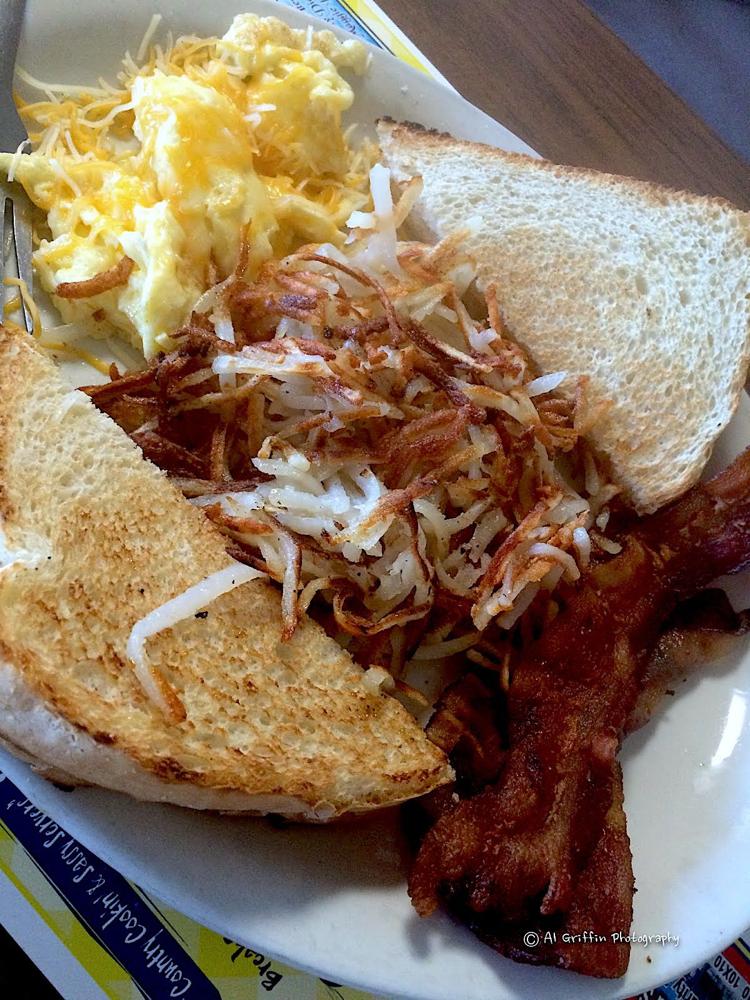 Open for breakfast, brunch, and lunch, Val's serves breakfast during all open hours, but lunch service doesn't begin until 10:30 a.m. The breakfast menu features eggs and omelets, pancakes, and cinnamon cake. Specialties include one, two, or three biscuits with sausage gravy. Another is the Lakeside Benedict featuring crab meat and the Manaña Burrito consisting of a soft tortilla stuffed with sausage, eggs, tomatoes, peppers, onions and topped with black olives and sour cream. One of the Specialties is the Ozark Benedict consisting of open-faced biscuits, sausage patties, and two eggs, all covered in gravy. 
Val's is best known for its gigantic pancakes and for the tenderloin, a favorite for breakfast and lunch. Its size would require several buns to cover it.
Val Ites and her husband, John, moved to Lake of the Ozarks when John's father needed help. John left the Army, and Val looked for work. She found it as a waitress in a restaurant she has owned for more than two decades now. That job was just a stepping stone, she thought--something she could do until she found a job that would become her career. Little did she know then that the restaurant was her career, that one day she would own it. Now she works daily with her daughters, Ashley, who started working at Val's just before she turned 12, and Brittany, who started working at age 14.
These three women own and manage Val's. John was called back to active duty when the U.S. needed manpower. While apart, Val continued the restaurant. She and her husband believe in the restaurant as a business for their children and grandchildren's futures. Little Liberty, born when her grandfather was serving overseas, is his namesake. Her name and her precious life are the reasons he serves, and Val hopes she'll one day take over Val's.
Val and John have a goat farm, too. When both Val and John step back from the restaurant full-time, they will milk the goats for cheese and soap while the next generation takes over the family business. Good food has been the life and career for three generations of women from John's mother to Val and her daughters. Liberty will make it four.