Despite its many flaws on the national stage, 2020 was a banner year for real estate at the Lake of the Ozarks: total sales volume rocketed through the $1 billion mark for the first time ever. That number alone is impressive, but comparing it with sales figures from the last 15 years paints an even clearer picture of how significant 2020 really was.
The last three years saw a slow gain in Lake of the Ozarks real estate sales. From 2017 to 2018, the Lake saw a 1% total gain, followed by a 6% gain from 2018 to 2019. But in 2020, the market saw a 64% spike.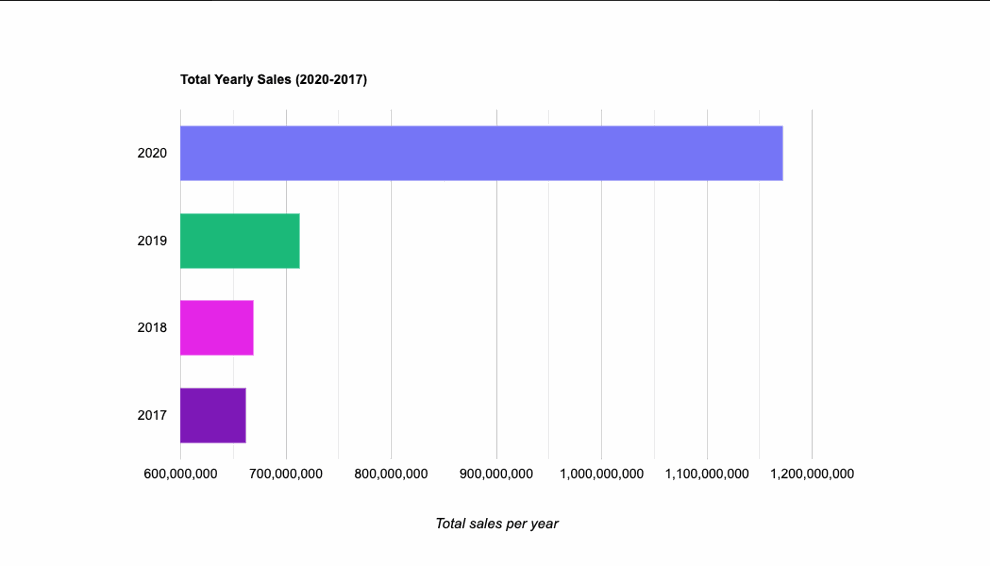 2020 saw gains in all sections of real estate from lakefront homes to off-water homes, to commercial properties, and even farms saw a significant jump.
"You name it, it sells. Obviously, lakefront homes are the main thing, in 2019 there were 895 lakefront homes sold at the Lake and the volume of those were about 331 million," said Susan Ebling with RE/MAX Lake of the Ozarks. "Last year, there were 1,257 lakefront homes sold and the volume was $575 million. So the number of transactions last year jumped up 40% over 2019 and the volume jumped 73% [from] 2019."
The biggest increase in 2020 came in two categories: waterfront lots and homes over a million dollars. Waterfront lots saw a 154% jump from the total sales in 2019. That year, the waterfront lot volume was $10,361,822; in 2020, it leapt to $34,064,800. That's a $23,702,978 increase.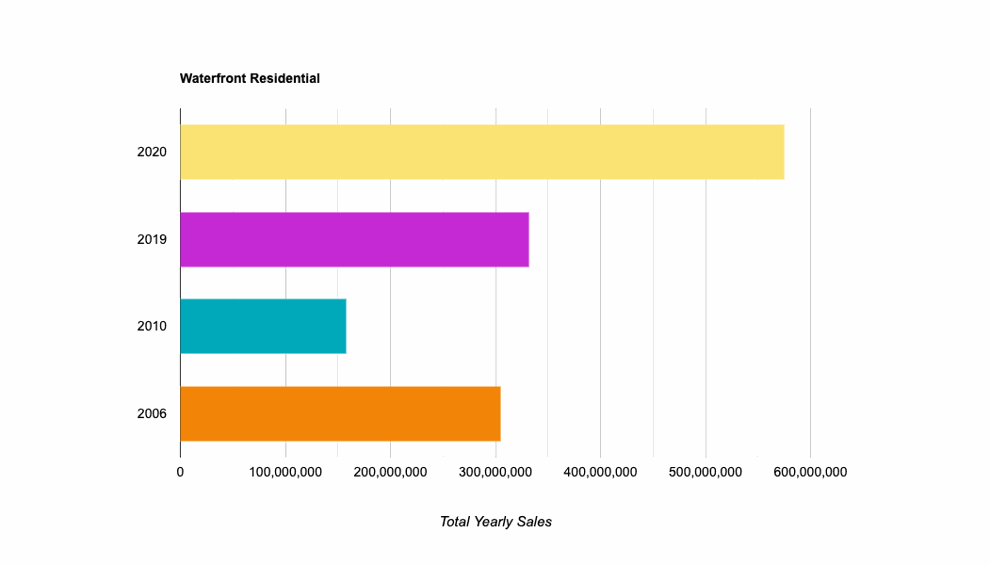 Homes over a million dollars saw an even larger three-digit percentage jump, a whopping 223% increase compared to 2019. The total sales in 2020 came to $129,539,840, compared with $37,497,750 in 2019: a $92,042,090 increase.
"That segment [million dollar homes] has done extremely well this year, said Dee Dee Jacobs, of Jacobs Real Estate Partners powered by eXP Reality. "Interestingly though, all segments are doing well. Offshore is doing very well, offshore properties are seeing multiple offers. Lakefront at every price point. There's not a segment of real estate that's not doing well."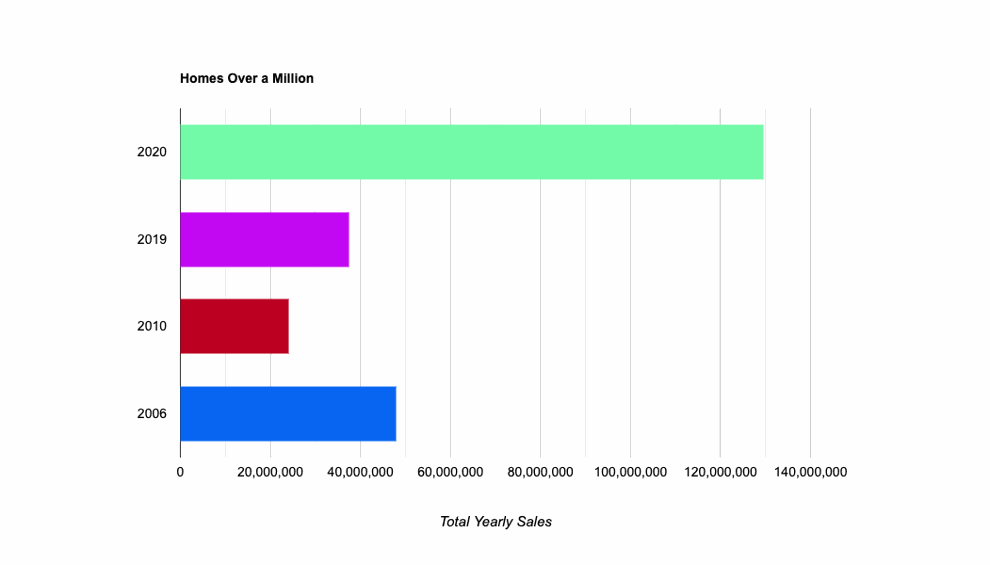 Considered the (pre-2020) best year for real estate in memory by many realtors LakeExpo spoke to, 2006 saw a boom in condo sales as well as waterfront homes.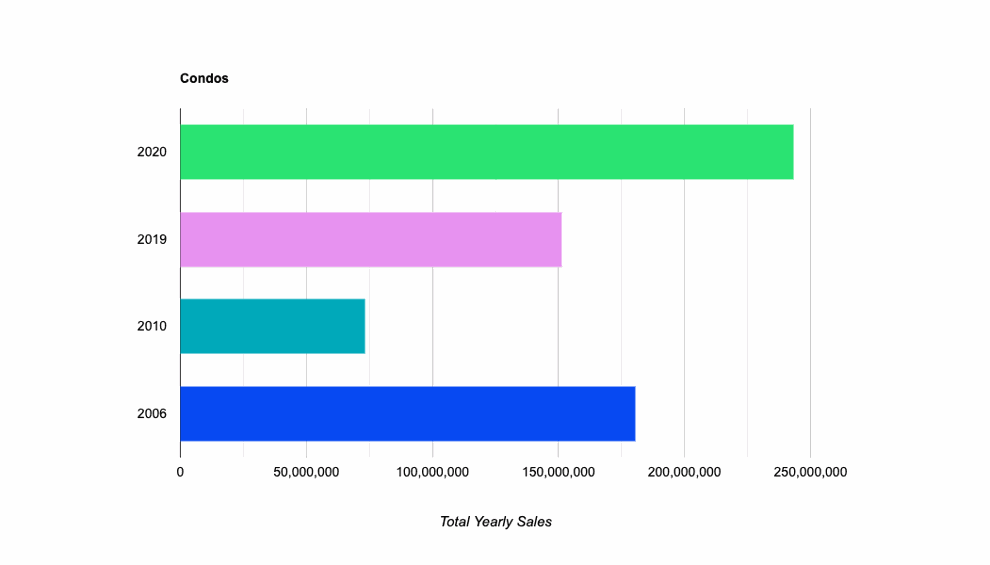 By the sales numbers, 2019 was a close-second in total sales volume and outpaced 2006 in some sectors. But adjusting for inflation reveals 2019 still had a ways to go, to surpass 2006... 2020 handled that, no problem.
According to the CPI Inflation Calculator by the Bureau of Labor Statistics, the buying power of a dollar in 2006 is equal to $1.31 in 2020 when you take inflation into account. Which means the inflation-adjusted total sales volume for 2006 would be $933,724,414, a number that well outpaces 2019's total of $713,364,866 and comes closer than any other year to 2020's mind-boggling $1.17 billion total ($1,171,768,865).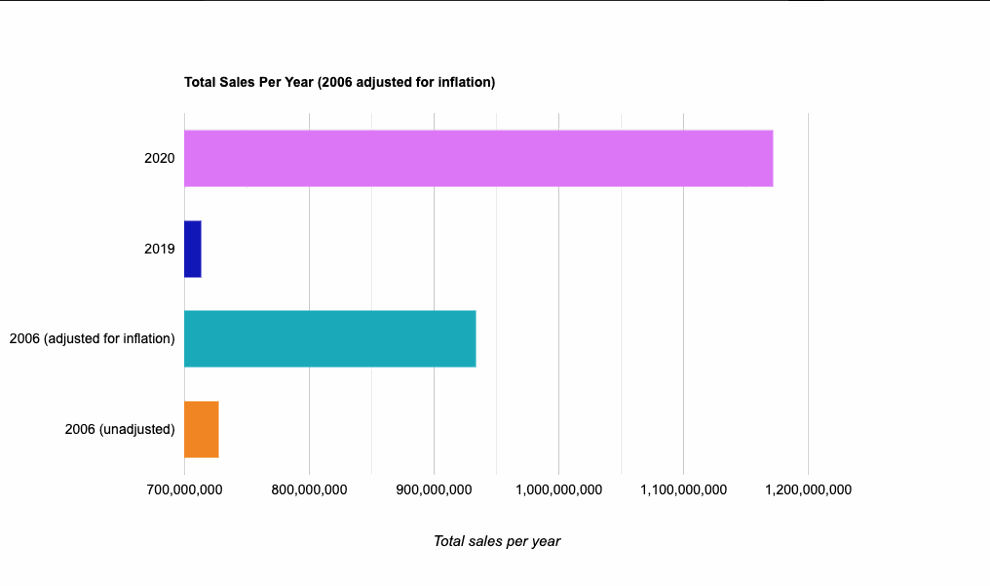 By contrast, 2010 was the lowest point for real estate at the Lake in the past 15 years. After the 2008 housing bubble burst, the Lake market slid sharply, finally bottoming out in 2010. That painful year saw an almost 50% drop in some sectors of the real estate market. Compared to the highs of 2020, 2010 was a true low for waterfront lots and commercial properties in particular.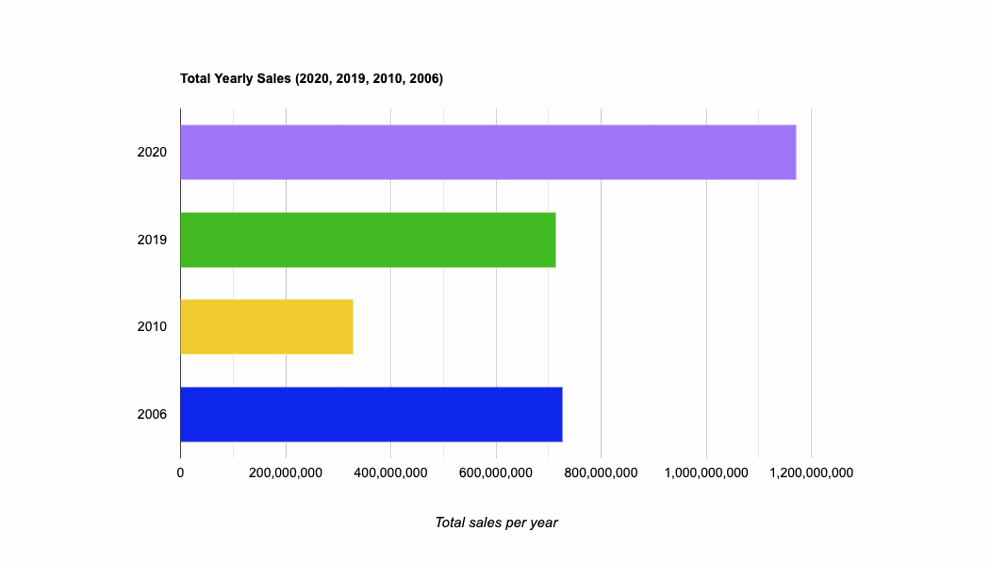 But what about 2021? Realtors LakeExpo spoke to anticipate another strong year in 2021. After several years of high demand, even as houses continue to go on the market, the standing inventory at the Lake is low.
"Of course, it's impossible to know for sure because we didn't expect 2020 to be this way. But if I had to guess, I'd say it's going to be a lot of the same like 2020. I think interest rates are going to stay low for the year, I think inventory is going to be extremely low all year. It's the lowest it's probably ever been right now," said Sarah Veile, of the RE/MAX at the Lake, Helen is Sellin' Team.
With low inventory and a continued interest in buying property in the Lake area, realtors expect an impressive 2021.
Real Estate Agents & Teams Featured In This Article: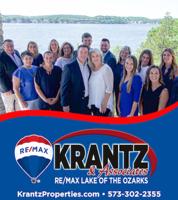 We are dedicated to developing life-long client relationships by providing expert real estate services We would like to take a moment to intro…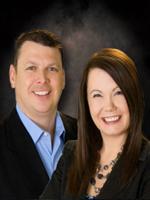 We believe that finding the perfect home is just the start. With a strong referral network of inspectors, mortgage brokers and closing attorne…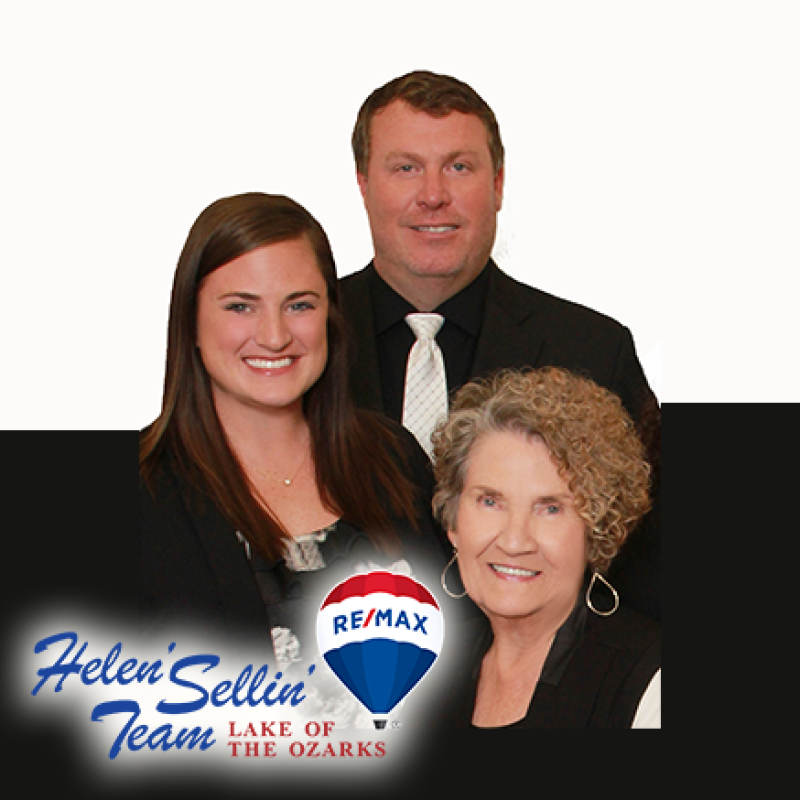 RE/MAX at the Lake was established in 1991 and has consistently been the #1 office in the Lake of the Ozarks Board of Realtors! Contact one of…